After six months of quarantine and the holidays coming around, cabin-fever might be hitting us particularly hard right about now. With social distancing protocols changing our old college ways of life, many UCLA students now wonder how to spend their time at school. Don't worry — believe it or not, you can still find safe ways to go on a road trip, get you out of your room, and forge long-lasting friendships in college.
Read on to discover the top 10 road trips to liven up any Bruin's school week.
Iconic Cali Road Trips
Solvang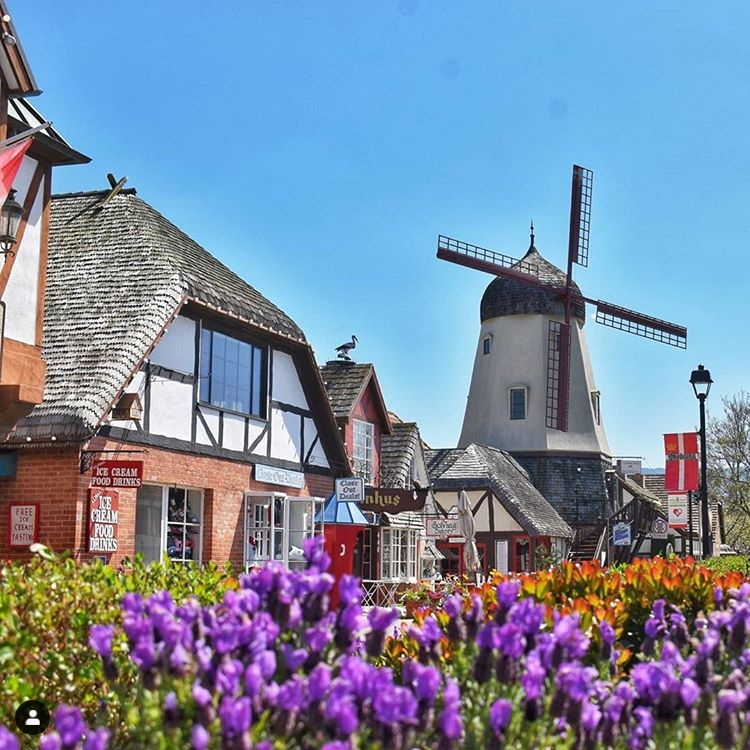 Distance: 119~ miles
Time: 2 hours
For your first road trip, consider visiting the charming Danish city, Solvang, which seems to exist in its own time bubble. While its denizens now walk around wearing masks six feet apart, Solvang's old Danish traditions still shine. Experience their music, holiday folk dancing, and authentic cuisine. "Walking around, I really enjoyed feeling like I was in a different region. I didn't feel like I was in California," CSULB senior Kyra Dejesa said. From its shopping boutiques to its Solvang Windmill, the city maintains a farm-style architecture. The Danish-style food like potatoes smothered in parsley sauce or gourmet hot dogs (Denmark's ultimate street food) will especially leave you wanting more. "The food was delicious! But in the way it tastes even better because you enjoy it in such a pretty environment," Dejesa said. After you try their Danish cuisine, stop by at the Solvang Trolley Ice Cream Parlor for dessert!
Anyone and everyone can enjoy Solvang, but literature buffs especially will appreciate what it has to offer. Visit the Hans Christian Andersen Museum located on the second floor of The Book Loft to enjoy some of your favorite fairytales like "The Snow Queen" (you might know it as "Frozen") or "The Little Mermaid." If the museum fills up (as they only allow six people at a time), don't worry! Pass the time and take a picture with the Hans statue or with your favorite mermaid at The Little Mermaid Fountain. Wherever your inclinations take you, Solvang will surely deliver.
Balboa Park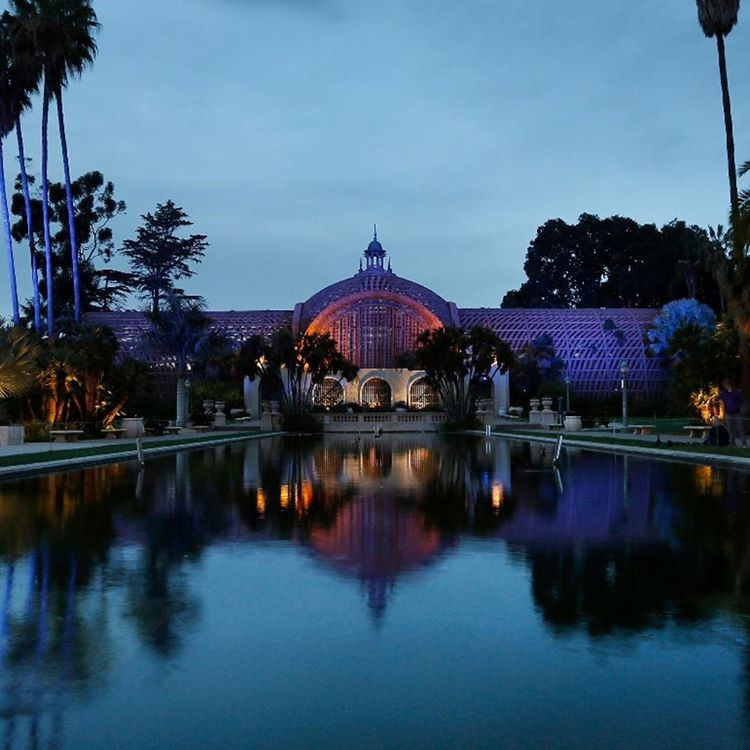 Distance: 132~ miles

Time: 2 hours 30 minutes
In the eclectic city of San Diego lies a cluster of cultural institutions known as Balboa Park. Explore its many entertaining attractions like the "Escape the Nat" mystery escape room or the San Diego Zoo. If you want something more leisurely, explore the adorning museums Balboa Park offers. Stop by The San Diego Museum of Art to experience the city's history and its namesake. "The European section was what interested me the most. It had a lot of religious imagery and a little sculpture doll of San Diego. You can see how the city was formed which was crazy to me considering I've dormed here for two years now and I never knew anything about it," University of California, San Diego junior Leslie Aguiar said. While the museum reopened with limited capacity and a face-mask requirement, you can still walk around and soak in all the beauty to your heart's content.
If you want a more scenic route, try the Japanese Friendship Garden. Like the friendship between San Diego and its counterpart Yokohoma, the garden seeks to cultivate friendships between its visitors. "Walking in the garden made me feel relaxed because it's just you walking through the plants and nature with a friend next to you. Being around nature was something I really needed from being inside all the time during quarantine," Aguiar said. Use this road trip to walk among the koi fish, gentle rivers and stunning florae to rejuvenate your spirits during quarantine and experience the rest of Balboa Park as an escape from reality.
Joshua Tree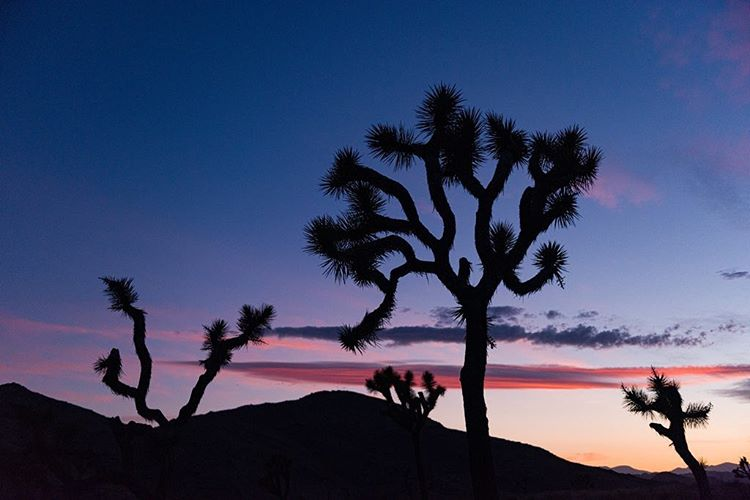 Distance: 150~ miles

Time: 3 hours
Whether looking for a road trip where you can explore beautiful sites or a weekend getaway with friends, Joshua Tree National Park always delivers. Many of us currently struggle to find a safe place to spend some downtime outside of our homes. Joshua Tree, however, proves large and spacious enough to meet all social distancing protocols. Reserve a campsite and enjoy cooking some hot dogs and watching the sunset with friends.
While there exists a multitude of canyons and hiking trails to traverse, consider taking Joshua Tree's newest hiking trail, the Discovery Trail. It sits at the crossroads between Skull Rock Trail, Face Rock Trail, and the Skull Rock Feature. Or simply climb any rock that compels you and absorb the beautiful scenery. "I climbed a rock all the way to the top and just gazed at the landscape. It's a different feeling in person. You become immersed in it and it makes you feel so peaceful," CSULB senior Joshua Zubiate said.
While everyone spends a lot of downtime at home, a change of scenery at Joshua Tree might be exactly the kind of change we all need. Spend some time making s'mores, sharing a meal with a friend, or watching the sun set on the desert landscape.
Big Bear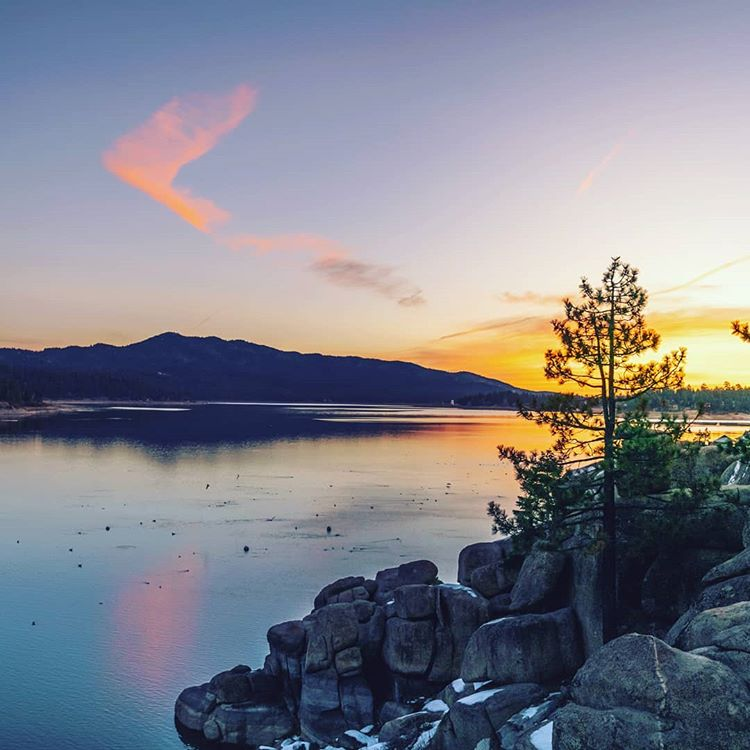 Distance: 120~ miles

Time: 2 hours 45 minutes
SoCal definitely has it all: oceanic views, desert landscapes, and beautiful mountains (where you can see snow at just the right time). Spend a weekend at Big Bear where you can truly experience all four seasons. Try the Big Bear Snow Play snow tubing just in time for winter. If you don't consider snow your thing, try the Alpine Slide at Magic Mountain. Or if you want to enjoy the nice weather before the snow sets in, try kayaking at Big Bear Lake for a couple of hours. For the more daring folk, ziplining in Action is available all year-round.
While a Big Bear road trip offers many attractions for tourists, it can also serve as a quiet weekend retreat with friends. Rent an Airbnb and enjoy some downtime with your group of friends. "We got an Airbnb for eight of us and brought supplies to cook Korean bbq. Some of us were recovering from a food coma, while the others went into the jacuzzi. It was just nice to get out and spend some downtime together," Berklee College of Music sophomore Carlos Ramos said. You can still have quality time with friends even if you don't want to cook by taking your group to the locally famous Maggio's for some mouth-watering pizza.
All in all, Big Bear distinguishes as a must-see whether you want to feel like a tourist or simply take in the change of seasons with some friends.
Road Trip Locations for the Artists and Adventurers
The Cave Store in La Jolla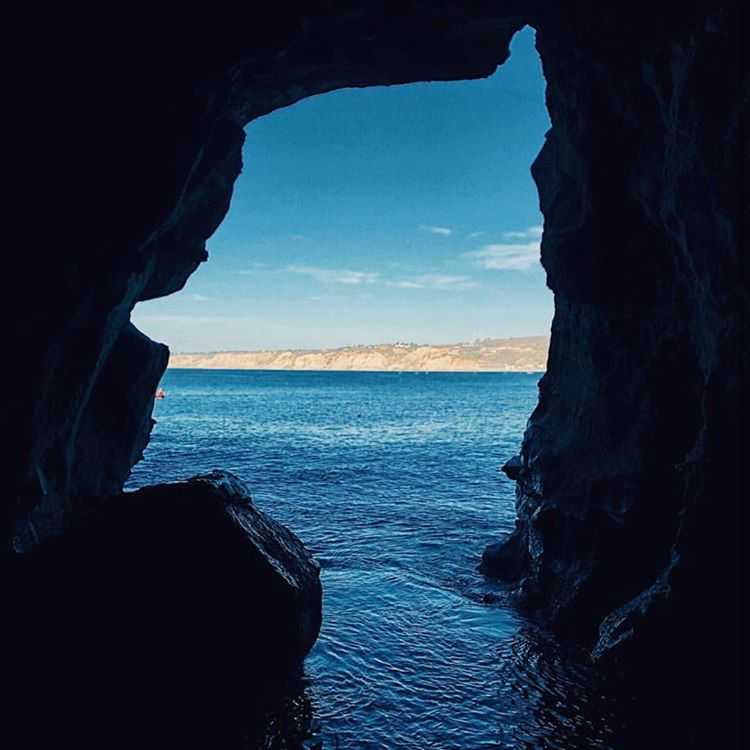 Distance: 125~ miles

Time: 2 hours 15 minutes
If you make the drive out to San Diego, be sure a visit to The Cave Store in La Jolla makes the top of your travel list. While this place seems like a normal gift shop resting inconspicuously by the shore, it actually houses the infamous secret entrance to Sunny Jim's Sea Cave. The carefully carved out tunnel was used to smuggle in alcohol and opium during the Prohibition Era. Now, it acts as a road trip site for tourists to visit one of seven of La Jolla's coves.
Be warned, you can only access Sunny Jim's Sea Cave through a flight of 144 steps. The climb can feel rough, but at least you won't have to carry buckets of alcohol like its past explorers. Keep in mind that the Cave Store also has new regulations in place to keep everyone safe. You can only visit Sunny Jim's Sea Cave by making a reservation and keeping a maximum of six people in your party (perfect for you and your tight-knit group of friends). Tickets cost $10 per adult, but it will be well worth it to experience San Diego's history. Hopefully, you'll be able to catch a sea lion or two along the way on your adventure.
Bombay Beach / Salton Sea Beach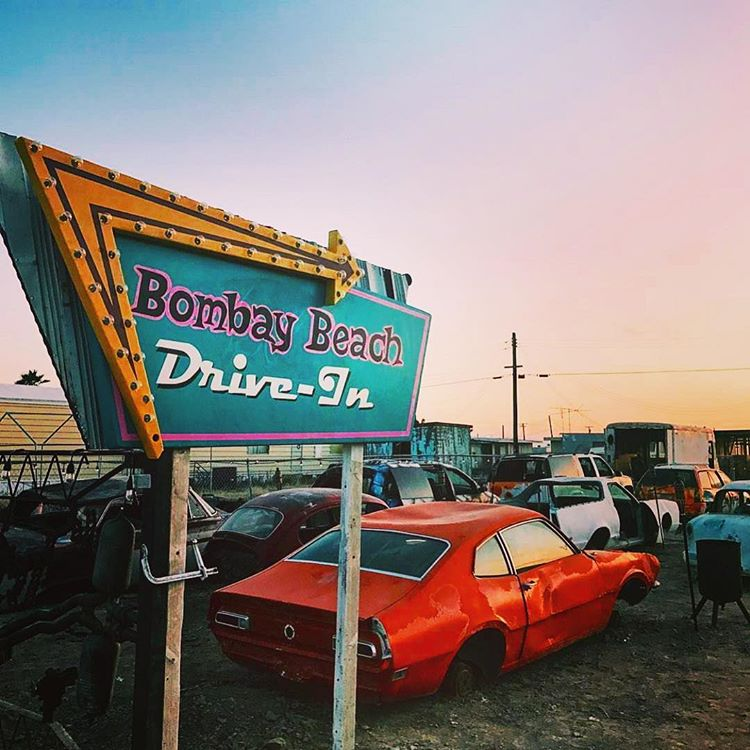 Distance: 183~ miles

Time: 3 hours 30 minutes
Although Bombay Beach has a dark history, it has strangely become what attracts so many people to this beach. Witness the faded ads of Bombay Beach in its prime with black and white swimwear billboards or Bombay's crumbling drive-in. These sights not only attract tourists but many artists as well. They buy property to instill their art at the beach which adds an off-beat vibe to the decrepit beach. You can see instillations of random couches with no houses, television stackings, or lone swings surrounded by the river. Come take a peek and transport yourself to your favorite zombie movie (its inspiration just might have come from this beach).
A road trip out to Bombay Beach sits a cut above the plethora of other beaches Cali has to offer. This unique beach looks like it came straight out of a post-apocalyptic horror movie which, ironically, becomes part of its appeal to many travelers. Bombay Beach sits on the eastern part of the Salton Sea which became the reason for its decay. Irrigation practices over a century ago created a flood leading water to Salton. This eventually created an unnatural body of water creating a health hazard with its extremely saline water and bacterial blooms. You can witness the drastic ecological disasters that took place destroying what used to be a youthful 1950's vintage dream.
Although Bombay Beach has a dark history, it has strangely become what attracts so many people to this beach. Witness the faded ads of Bombay Beach in its prime with black and white swimwear billboards or Bombay's crumbling drive-in. These sights not only attract tourists but many artists too. They buy property to instill their art adding an off-beat vibe to the decrepit beach. You can see instillations of random couches with no houses, television stackings, or lone swings surrounded by the river. Come take a peek and transport yourself to your favorite zombie movie (its inspiration just might have come from this beach).
The LAB Anti-Mall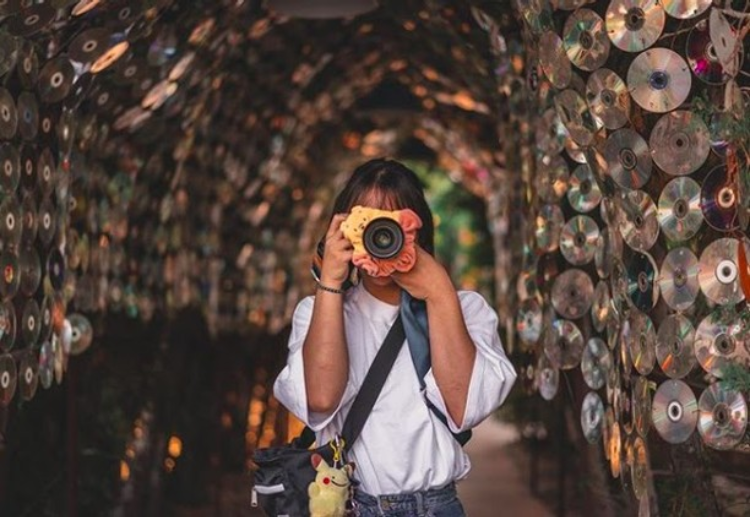 Distance: 48~ miles

Time: 1 hour
While most of us are saving our money in quarantine, this not-your-everyday-mall type of mall definitely deserves a visit. Only an hour away in Costa Mesa stands the aptly named outdoor mall, The LAB Anti-Mall. A little FYI: "LAB" stands for "Little American Business" which encompasses all of the Anti-Mall's values. They encourage independent business owners to bring forth their art, exquisite food, bohemian and vintage fashion, and local music. They also have regular special events like live music and new art installations.
If you're a sucker for a good photo-op, this spot will perfectly suit you. The LAB Anti-Mall found a need for an unconventional shopping experience to break up the monotony of the retail industry and filled it. They hold some of your favorite chains like Urban Outfitters and Buffalo Exchange but also some you may not have heard of like Red and Blue Vintage or Eco Now. Additionally, they hold a variety of amazing cafes and restaurants, one of them Bruins might gravitate to called The Den. Make sure to stop by their various art instillations like their community mosaic wall or the tunnel covered entirely in CDs. Definitely worth the short road trip to experience the vibrancy of the community and your love of all things vintage, head on over to the LAB Anti-Lab today.
Road Trips for Beach Go-ers
Ocean Trails Reserve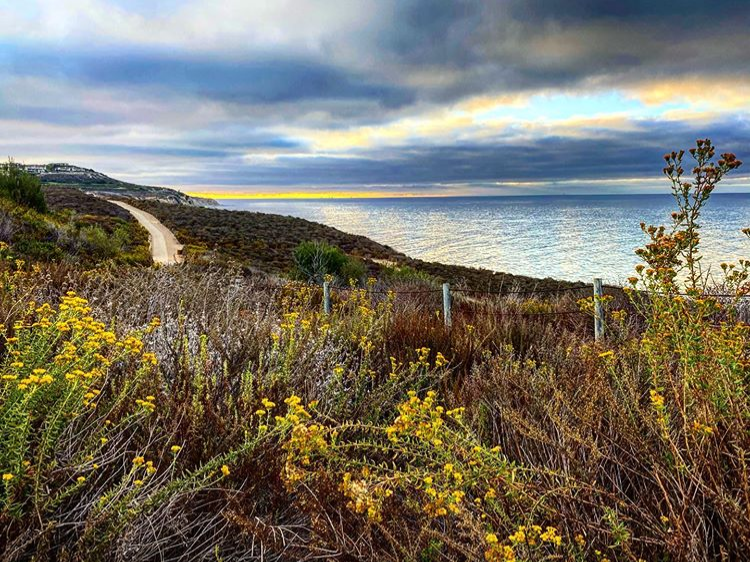 Distance: 34 ~ miles

Time: 50 minutes
While not much of a road trip, the Ocean Trails Reserve still consists of the perfect hiking trails for any beach enthusiast. Wherever your politics stand, you can't deny that the Trump National Golf Course preserves habitats with incredible sights of the coast and the sea creatures that live there.
If you want something more up-close-and-personal, try walking their coastal trails that lead you straight down the beach. "It's pretty cool because you can see sea animals at times. We saw a sea urchin in its little habitat between two rocks and water in between them," CSULB senior Christy Ovalle said. The calm waters make for a safe and relaxing swim there and you can also get a great view of the beach if you visit at sunset. You also might want to consider Christy's advice and take comfortable shoes so the sand won't hurt your feet.
Whether you're looking for a quick getaway with that special someone or a day out with friends and family, The Ocean Trails Reserve offers a perfect way to break up that time in quarantine. Don't forget to wear your mask!
Victoria Beach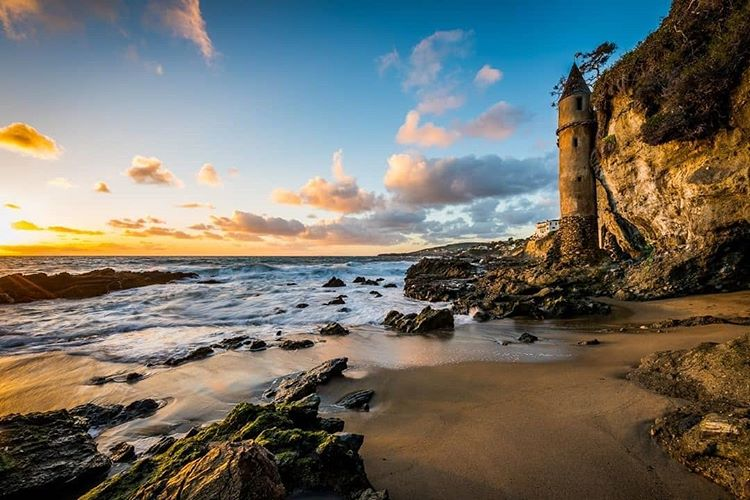 Distance: 65~ miles

Time: 1 hour 20 minutes
If you love ocean views but don't feel too keen on hiking, consider stopping by Victoria Beach in Laguna Beach. This beach requires a bit of a drive, but its iconic Victorian La Tour Tower makes it so worth it. Built to help guide people down the cliff from a house that sat on top about a hundred years ago, now it stands as the solitary, mystical "Pirate Tower" straight out of your favorite squash buckling pirate movie.
But Victoria Beach has more to it than just the tower. Discover its little slice of history that lies just south of the tower: a half-buried wall that used to be a pool. When the tides become high enough, the water crashes so dramatically that it even makes Ariel jealous.
There exists only one way to access the tower: a stairway at Sunset Terrace and Victoria Drive. As you walk down, the tower might not be visible right away. Don't panic. This is just Victoria Beach's way of preserving this local secret. If you visit, you also want to make sure to go earlier in the day (before 5 p.m.) as the tower becomes inaccessible due to high tides. Safety first!
Pfeiffer Beach in Big Sur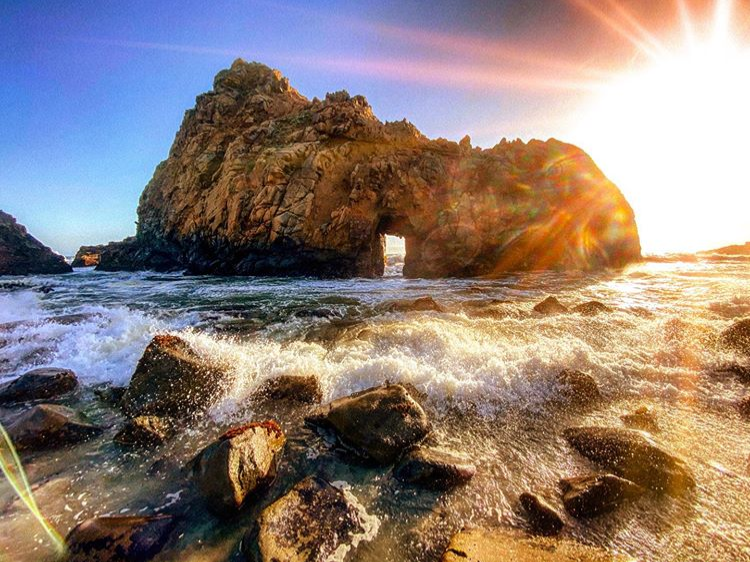 Distance: 285~ miles

Time: 5 hours 10 minutes
Let's face it. California really does have the most beautiful beaches. While this is the longest road trip you will take, Pfeiffer Beach in Big Sur will make the five-hours worth it. Expect to have all your magical mermaid fantasies come true!
What makes this beach so special includes the Keyhole Rock, where its unique arch allows water and sun to merge creating your most magical photo-ops. However, if you stop at just the right moment during the winter solstice, you might be able to witness a one-of-a-kind sunset. The "Light Show" features the sun setting exactly in the middle of the "keyhole" at its brightest intensity, making you realize Mother Nature truly is the world's greatest artist.
Believe it or not, Pfeiffer Beach has even more to offer. Along the northern part of the beach, the manganese garnet rocks turn the sand a uniquely purple shade. While you may not be able to catch the "Light Show", the purple sand pops up all year-round. The mystical "keyhole" paired with otherworldly purple sand will truly make you feel like a part of your favorite fantasy movie.