From rom coms like Roman Holidayand Eat, Pray, Love to the action-filled Angels and Demons Rome has inspired countless of books, movies, and TV series. There exists a certain magic to walking the streets around the seven hills on which Romans built the city, where ancient ruins met Renaissance sculptures and modern buildings. The question: what do you absolutely need to visit in Rome especially with limited time? Well, you can consider yourself lucky because as veteran visitor to Rome I wrote this article specifically for you, and I will open your eyes to everything around you.
From must-haves that should be on everyone's lists to hidden gems for art and architecture, to places to visit for movie lovers, Rome homes a place for everyone.
1. Pizza, Pizza and how about more Pizza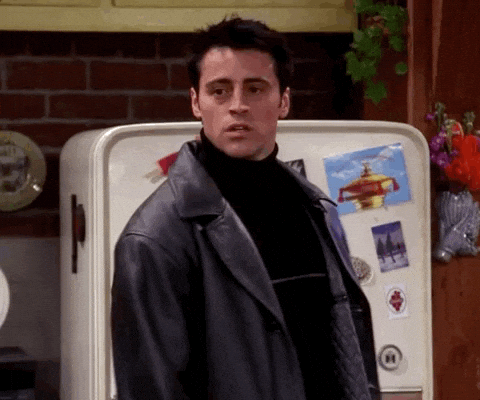 "This is Pizza Margherita in Napoli, it is imperative to eat and enjoy that pizza," Liz from Eat, Pray, Love said. Yes, she did refer to pizza from Napoli, but that imperative stays the same everywhere in Italy, especially in Rome. If you think you like pizza in America, wait until you taste the one straight from where they invented pizza. Of course, pizza in restaurants tastes amazing but when you walk around, and you just need a snack Rome covers that perfectly. For COVID safe snacking and lunches on the go, the best option can be one of literally hundreds stands and small bars for a slice, which in matter of minutes someone heats for you and packs them in perfect square pizza sandwich. One great place called Pizzeria Colonna makes for a great stop at via Marcantonio Colonna after Vatican visit (or before).
2. Morning coffee and cornetti con la crema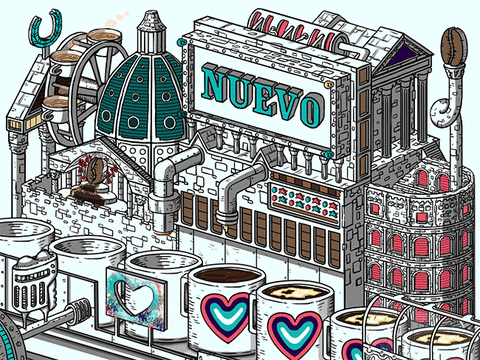 If you constitute as a type of person that orders the most complicated drinks at Starbucks, you may not be a huge fun of a plain cappuccino in the morning. The best advice I can give would be to just enjoy the simple things. Breakfast also differs between USA and Italy, as Italians prefer their breakfast small and sweet, but you cannot be disappointed with good old cornetto con la crema. Especially, when you bought one at Brown and Brown. This small takeaway place is just 20 minute-walk from the Vatican, 15 minutes from Piazza Navonna and 10 minutes from Castle'd Angelo. They make their cornotti (croissant like pastry) fresh, and you can choose it with crème or chocolate. You cannot go wrong! Added bonus: they perfected take away long before COVID so you can grab your breakfast on the way to the first sightseeing site of the day.
3. Want to go to Fontanna di Trevi without people?
Time to present three things that you need to know about this magnificent Roman landmark. First: Fontanna di Trevi definietely makes it worth the hype list. Second? People seem to always magically appear there in large quantities. And finally, the space around it seems bigger on pictures than it actually is. As you can imagine the combination of those factors doesn't scream Covid safe, so how can you see it and still stay safe? Go early in the morning. I know, I know—waking up early, ugh. But trust me, the morning light reflecting on marble will make you look great in photos and you will stay away from crowds.
4. Foro Romanum and Colosseum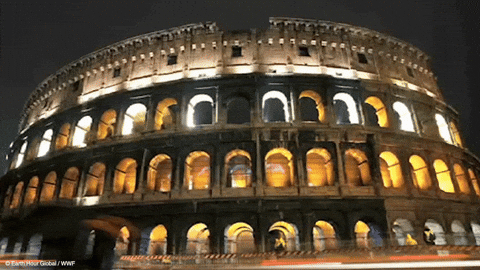 The fact that the Colosseum and Foro Romanum constitute as open-air attractions before Covid makes them convenient *wink.* Although it can also be described as touristy place, the diversity of things to explore makes it worth it. Plus, the vast open space makes it fairly easy to avoid other tourists. As the tickets come with entrance to Colosseum in times of Covid, the best option will remain buying a ticket online for a specific time. This way you know that you will be inside with limited number of people, and you don't need to worry on day of the visit.
5. Remember to party safely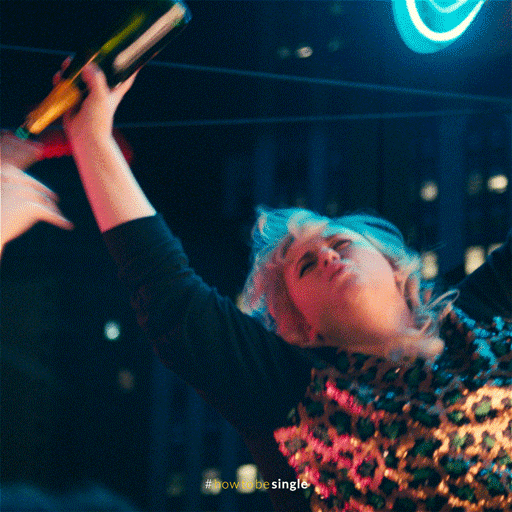 Who doesn't want to practice their Italian while talking to Italian students at a nice party? EXACTLY. But Covid and parties doesn't seem safe, right? In Rome the impossible doesn't exist. Here, the time has come to introduce you to Habicura. Habicura consists of an open-air bar and concert place near La Sapienza (the main university in Rome). You can play ping pong, listen to live music, sip on a drink all in a place where social distancing comes easy due to the vast space.
6. More time due to study abroad? How about a trip outside of Rome?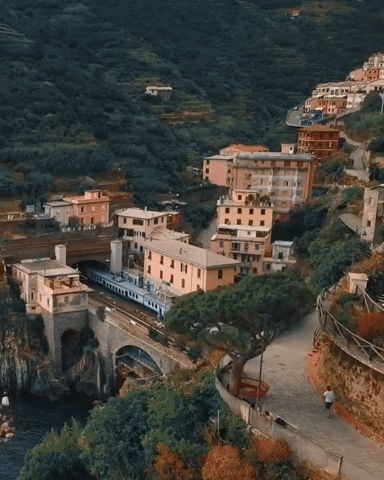 If you happen to visit Rome with one of semester long study abroad programs, I can propose a perfectly Covid-safe excursion just for you. Tivoli (city), placed just around 19 miles (or 30 kilometers) outside of Rome, is accessible through various modes of transport so you can pick which one you feel safest with.
"My favorite place I visited was Tivoli, not too far from Rome, which made it is close and accessible and therefore made the trip easy to organize. The villas and their gardens are beautiful and great for some pictures," St. John's University senior Sabrina Rizzi said.
The additional advantage is that tourists often forget that this agglomeration of villas exists in one place so close to Rome, and never bother leaving city walls. Don't let that stop you and hop into car, bus, or a train to explore just outside of Rome.
7. How to stay safe: just walk, or better, bike away!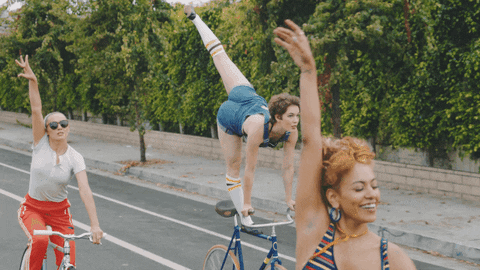 The best tip I can give you, Covid or not? Walk in Rome. Remember to pack those comfy shoes. It's part of what makes Rome so special. Think of Rome like a big scavenger hunt—follow paths from one attraction to another but also discover new things on the go. If you don't consider walking fun, how about bike alternative?
"(I would definietely recommend) biking along the Via Appia (one of the most strategic routes in ancient Rome)!It's a very scenic route where you can see ancient Aqueducts and great landscapes with plenty of social distancing!" St. John's University senior Angelena Low said.
All of the above makes Rome beautiful city to walk through or bike through and short distance divides most of tourists' attractions makes up a big advantage in times of Covid when you may not feel comfortable in a cramped metro.
8. Museums, yes, but check in advance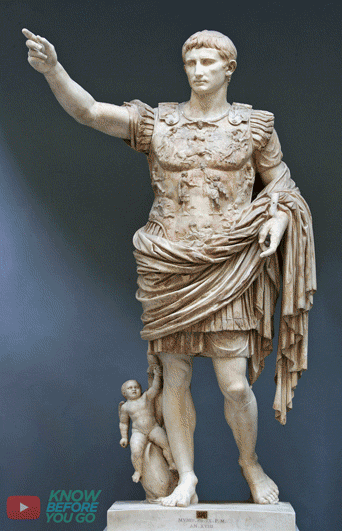 Museums can still be valuable option during Covid—just remember to be smart about it. Research acts as a key, and most of museum allow restricted number of visitors in order for everyone to feel safe. So, you don't need to worry if you want to go to one but maybe swap some for less attended ones. Example: in Villa Borghese, one can find amazing collection of art, but that collection exists in limited space. Not very appealing right now, right? Villa Franesina in Trestavere on the other hand, hosts amazing Renaissance fresco, consists of more spacious rooms and less tourists visit it which makes it a win-win situation.
9. A lot of villas means a lot of gardens, just right for a picnic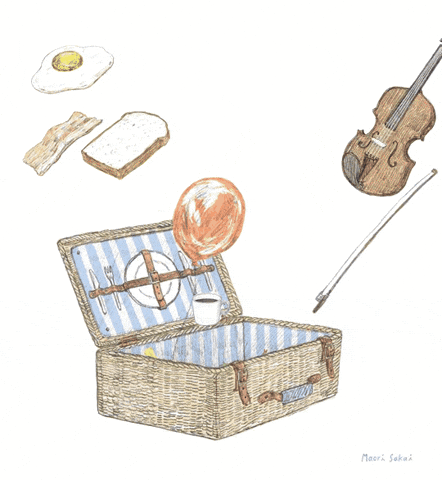 If you want to spend some time in open air, preferably with a nice view, you can pick one of the spacious gardens near famous villas to sit and have a little picking. Some favorite spots with gardens include Villa Borghese, by Villa Dora Pamphili, and Ostia Antica. The one by Villa Borghese makes a home to some beautiful views of the old town and lets you see the impressive Villa on the outside.
"Outside gardens of the villas are pretty equipped to handle social distancing and allows for the feeling of safety during COVID times. It's a pretty open-air place that if one would just go walking, they can enjoy the sites and scenes with coming into little personal contact, but still having the chance to enjoy!" St. John's University alumni Gabrielle Singh said.
Villa Dora Pamphili also offers the view of Vatican which can be described as breathtaking, while Ostia Antica transports you back to Ancient Rome and its infrastructure. Whichever one you choose, the gardens around both of them can make your afternoon with some takeaway pizza truly great.
10.  Get to know the true locals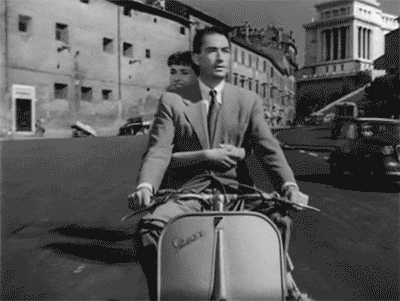 Want to enjoy Rome from local perspective? Check out these valuable options. Mercato Testaccio can be a great place to start as you only need to take short ride from the city center and walk 10 minutes from the metro station. Its size and semi-open-air design, it makes for an awesome Covid safe option. Mercato offers not only option to have a closer look at daily life of people of Rome, but also has amazing food options all to go so you can be worry free about Covid. For more even more local options, here come some advanced tips.
"(I would recommend) Anything outside the centro storico (Aurelian Walls) where over 95% of Romans actually live. Neighborhoods like Garbatella, Pigneto, Monteverde, San Lorenzo are close to my heart but there are many more," Assistant Director of International Affairs at Seton Hall University Douglas Cantelmo said.
So, if you feel like getting a feel of Rome from an average citizen's perspective, definitely get off the beaten path of the Colloseo and Spanish Steps to explore less popular, but still charming neighborhoods.