I never grew up with a certain future in mind. The days of my youth flew by in "a galaxy far, far, away" and my mind focused solely on the present day. My imagination ran wild and through it I developed a love for stories. My time in middle school flew past me thanks to my persistence to escape reality through performing arts, although I questioned my inevitable high school acceptance. Ironically, I found myself in the Math and Science Institute at New Dorp High School, a proud accomplishment in the eyes of my parents. But once again I found no time to live for today, since tomorrow held the promise of finding yourself with college applications.
But what comes after college? The rest of the adult world. What am I to do with myself? Here I am: a teenager with no blueprint for my own future.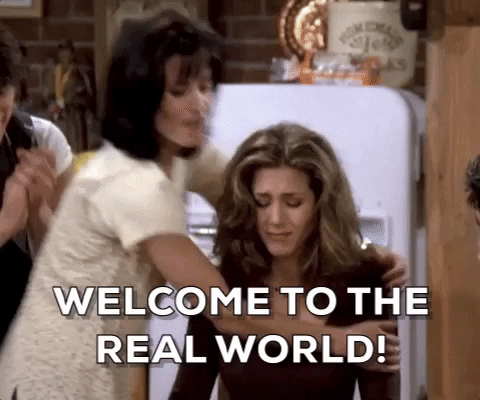 I reflected upon myself, looking inward to my talents and personal interests. My grades in class boasted my intelligence, but nothing gave me that spark like an excellent classical novel or a stirring film that left you thinking about it long after you finished it. No laws of nature, or Pythagorean theorem, drove me to thoughtfulness like The Outsiders by S.E. Hinton; or Frank Capra's It's a Wonderful Life. Of course, many students find these fields to be their calling, but it just didn't spark that fire within me.
But I worked with what I had, enrolling myself at Saint John's University as an undecided undergraduate student in the fall of 2018.
"I'll figure it out" I told myself. Entering college, I didn't plan anything other than to pass my core classes and eventually find myself. The city tests I took left a back door open if I chose to pursue the life of law enforcement or sanitation, but somewhere out there a phone rang. It kept ringing, waiting for me to pick up, but I couldn't find the phone for the life of me. Completing my required courses, I cautiously felt out the possibilities in each subject area. I cast math and science aside knowing them as my eternal enemies— but what about history, music, philosophy and all my other required courses?
Surely, at least one class must hold a pathway to the future I didn't notice.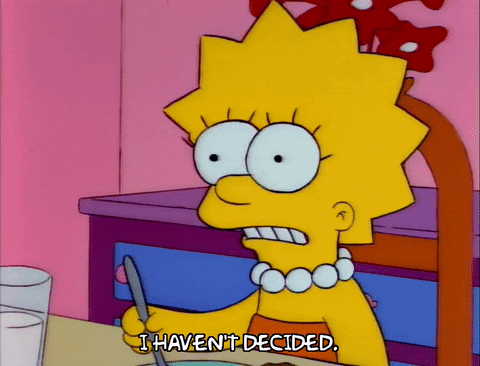 During this second reflection, I found myself in the darkest dungeon of self-doubt ever encountered. Here I am on a full scholarship to a university and I'm undecided in my sophomore year. What an absolute failure. Would any of these majors even hold a future where I wouldn't worry about my finances? My parents began throwing the pressure on since they simply wanted the best for me. Their consistent interrogations on picking a major made me want to rip my ears off. The questioning came from concern though, and concern most often finds itself through love. Yet, here I was being my own worst enemy. When you don't believe in yourself, who can you listen to? Your own voice is the loudest. It's not one that you can simply lock out.
Then I spoke with a professor of mine. This professor sat down with me and she asked me about my plans for the future, my hopes and ambitions, I answered with a truthful, "I don't know". This professor saw in me the potential to excel as a writer; to her the answer was obvious and she pointed it out to me. Why not chase after that which I love? I loved stories that not only whisked me away to far away places, but left me with a lesson to think about after I closed the book and placed it on the shelf. I could see myself doing the same.
With my eyes re-opened to the world of creative storytelling— thanks to my professor's insightfulness— everything seemed to fall into place. My enrollment in various clubs allowed me to see myself in a new light for the first time in forever. Thanks to the way that the Communication Arts Club fit my love for creative media and film like a glove, I decided to wed both the English and communications arts fields in declaring myself a double major. Things seemed to head in the direction I wanted at last. I could breathe a sigh of relief and excitement for the future.
That's when we went into quarantine.
Everything I strove for screeched to a stop. All of my ambition and momentum plummeted. My connections severed as everyone went into lockdown. All the time I spent fostering friendships and opening the door to networking was for nothing. I finally began my life only to meet a global pandemic.  The competition in my field is already vast, but what would this lockdown mean for my future? I shook off this negative attitude as the health of the people comes first.
I should have listened to my own advice, because my own mental health began to suffer. Arguably, most of us welcomed a two-week lockdown as a much-needed break from the world. I personally saw it as a time to reconnect with some old friends online. However, those two weeks quickly became two months of isolation from any true connection. My nerves restlessly assaulted my mind. Each day I struggled with the question of finality. Would my life ever truly begin? The truth is that life had started long ago.
Yes, 2020 brought suffering… but with that hardship came growth. Just like the stories of perseverance, the hero always overcomes the seemingly impossible obstacle that blocked their path. This newfound attitude drove me to pick myself up so I may follow the sun into tomorrow's unknown.
The clubs I participated in continued to run online into the new semester and I continued to join the events despite the lack of in-person communication. I was proudly able to assume the role of President of the Communications Club and aimed to create a digital hub that can hopefully find its shape again on campus in the coming year. A few months ago, I questioned my purpose in this world. Now, I'm chasing the dream of becoming a writer. Within the span of one year, things have turned around for the better. Each step I take is one filled with drive and purpose. We can't always control the world around us, but we can adapt to create the best of all which we have. Life does not hand-deliver fairytale endings, but with dedication and a helping hand, we can work for our happily ever after.