College comes in waves. The first wave of picking a dorm washes you back in a whirlwind of confusion. Still adjusting from the first swell, six more waves of syllabus week tests, running out of underwear and not having money for food pull you into the rip current. When you think the horror stops, you get smacked with the "Great Wall of Enrolling for Classes." You had an advisor hold your hand your first semester, but now you're on your own.
Before you screw yourself into waking up at 8 a.m. everyday to the worst teachers, learn more about professors before you blindly jump into the water.
Rate My Professor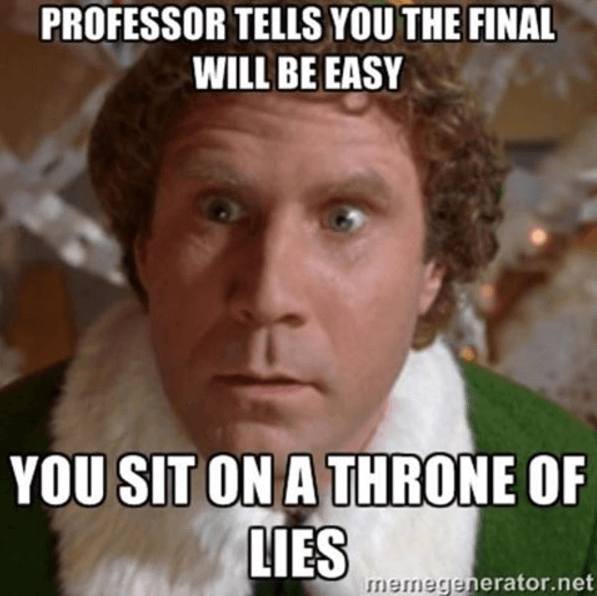 Next to Uber and cheap beer, Rate My Professor stands mightily as one of the greatest things to ever happen to college students. RMP gives you insight into the teacher's skills, assignments, dog's name and social security—just kidding. The rating system gauges their level of difficulty and displays a scale showing whether students would take the class again. Both scales leads to a final score out of five accompanied with a green, yellow or red face. Since you've managed to make it this far, I don't have to explain that a green face means you'd choose them over your grandma, while a red face means to stay the hell away from them. "Rate my Professor makes life so much easier when registering, until you need one specific section at a certain time and the horrible teacher is the only one at that time," said Santa Fe College sophomore Cristina Delgado.
Ask Around
People around campus seem really nice (for the most part), and will usually answer your questions. Taking a hold of people's good nature, a wise decision would be to ask other students if they've taken a certain professor before, and if so, did they suck? Two potential things can happen: they'll walk away and pretend they're on a phone call with dear old gram-gram, or they'll actually give you a genuine response.
Based on what they say, you can get a feel for how the professors act when they aren't under the microscope. "With so many people on campus you an easily find someone with the professor you plan on taking, especially through Facebook. It can really make a huge difference from taking the worst professor ever and enjoying every class," said University of Central Florida senior Danny Cardona. Then again, these students most likely destroyed the teachers' soul on RMP so the bias enters once more.
If You Can't Beat Them, Join Them
Becoming a part of the class for one lecture can be a great way to figure out how the professor teaches and interacts with the class. As you stealthily sneak into the far back corner, you begin to discover the true nature of the professor. You can either learn that they may be the chillest professor in all of Chill Town, or a totalitarian dictator that only lets you go to the bathroom twice a semester. On a side note, how do you have all this time to go sit in another class when you don't even go to your own classes?
Make a Decision During Drop/Add
You've narrowed down the class to two professors but you can't decide which one to roll with. You're faced with "the wall" of enrolling, so you're forced to choose one or the other. Feel free to to embrace the beauty of a little thing called Drop/Add Week. Drop/Add gives you a chance to test run a class to see if you want to stay, if the teacher seems cool, and if it works with your schedule. This gives you an opportunity to see how the professor plans on dictat…I mean teaching your class throughout the semester.
If you don't feel comfortable with them, don't sweat it! Just drop the class, and add the other. "Drop/Add is a life saver, especially when going in blind. You might as well just sign up for 15 difference classes and go from there," said Florida State University junior Troy Wisneski.
Take a Professor You're Familiar With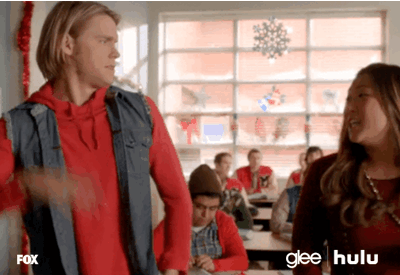 You can't beat the classics, right? When in doubt, choose the class with a professor you've already taken. You've shared many laughs together, like joking around about the R. Kelly innuendo in your research paper. This professor helped you believe that you could fly and reminded you the excitement that comes with learning. Some of us aren't lucky enough to be graced with such an opportunity, so take it if you can. One day you'll figure out the right formula to getting the greatest schedule every time with the best professors imaginable, but until then you'll just have to believe in the dream.