We all love those professors who endlessly fascinate us with their over-the-top enthusiasm, sarcastic comments or funky style. You know, the one you stare at during class wondering what they could've possibly been like in college. Vassar College is full of these quirky, opinionated professors. Here are 10 professors whose office hours you should hit up just because. You won't leave disappointed.
Keep reading for the 10 best professors at Vassar College.
1. PROFESSOR PAUL JOHNSON – ECONOMICS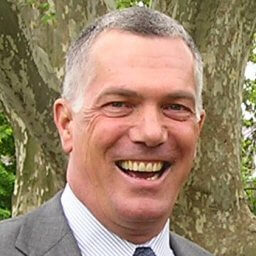 If you don't think hilarious and no-nonsense can go together, you haven't met Paul Johnson. He's sassy towards those who deserve it, but always willing to help with questions. When it comes to grades, he holds a strong belief that we focus too much on GPAs. "A student in my probability and statistics class said that grades were important because they can determine your track in life, but Professor Johnson said that most of the major opportunities in your life occur by chance, in a sequence of events that has a very low probability of occurring," said sophomore Emily Moser. Besides that, he also lives by the rule that we shouldn't put too much emphasis on any one thing in our lives.
2. PROFESSOR MICHAEL JOYCE – ENGLISH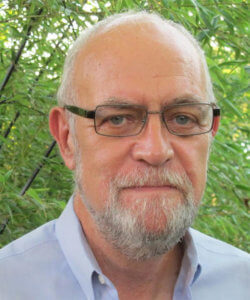 Michael Joyce defies the dictum that to grow the most you have to fail. Participation is a must, but in his class you'll have a hard time not joining in. He genuinely soaks in every student's opinions and ideas. Sophomore Kimberly Nguyen recalled, "He said to my class once, 'You know, people tell me that their most asshole professors were the ones who taught them the most about writing and that I'm too easy and that I like everything. Well, yeah, I like everything. Because you guys wrote it and it's great. And if you want an asshole to tell you you suck, I'm not it. Sorry.'" Yes, he easily praises, but he does it while still challenging your writing and your purpose. That teacher who made you cry in high school isn't the only one who can inspire you to bring your best.
3. PROFESSOR LYNN CHRISTENSON – BIOLOGY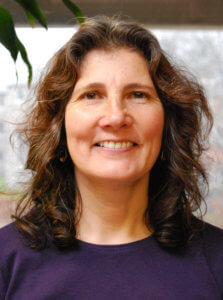 She's been chased around a tree by a moose. What else is there to say? She's small, bubbly and runs half-marathons in her free time. In the free time she doesn't spend getting excited about chemically analyzing deer feces, that is. "She's obsessed with moose and if you go to meet with her she will talk about anything related in some way to ecology no matter how off topic it is," sophomore Sashie Cephas said. No one can accuse Professor Christenson of not being herself.
4. PROFESSOR JAY BEAN – PSYCHOLOGY
You know those infuriating professors who act like their class should be the be-all and end-all of your life? If you crave an escape, find Professor Bean. Senior Leanne May said, "I would go to his office hours to ask a question relating to class and end up having a conversation about rowing, my hometown and life in general." He recognizes that every Vassar student does 5,000 different things and makes an effort to learn what they are. He also connects with each student on a personal level, supporting both the academic and the extracurricular. "I asked him a last minute question about physio psych and it ended with him giving me five books on rowing that he wanted the team to have," said May. If you take a class with him it will be your hardest one, but you never have to worry about being left in the dust.
5. PROFESSOR COLETTE CANN – EDUCATION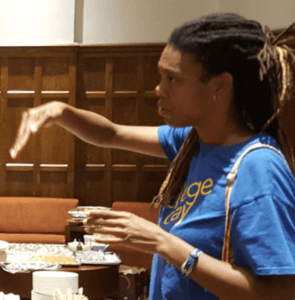 It isn't easy to find the right focus point between course content and students' needs, but Professor Cann has it down. She makes sure her students take care of themselves before academic responsibilities. Junior Millie Cunningham said, "She has a very clear, like, your self-care is first, then class, then other stuff. She really engages with that and every week she gives us a couple minutes in class to schedule out our week including 'non-negotiables' like when we're going to sleep and eat. It feels weird scheduling everything in but it makes you take a step back." One conversation with Professor Cann will push you to rethink how you view your own place in the American education system.
6. PROFESSOR DAVID ESTEBAN – BIOLOGY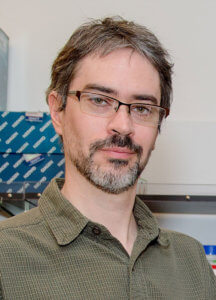 Professor Esteban equals the perfect example of shamelessly embracing your passions, no matter how odd they seem to everyone else. That's probably necessary when you study viruses for a living. Nothing excites him more than examining microbes and discussing rabies. "He was talking about the sexual production in yeast and exclaimed, 'these haploid cells are called shmoos. I'm not sure why they're called that, but it's kind of cute. It almost looks like they're kissing," said junior Fiona Hart. He's enthralled by the rabies virus and taught his son to hunt down slime molds for him. He plans to someday take his son along on a road trip to hit all the cool microbial hotspots.
7. PROFESSOR AGNES VETO – JEWISH STUDIES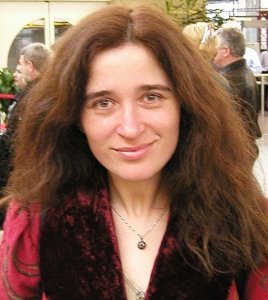 Did you know that the Hungarian language doesn't have gendered pronouns? You'll know if you've met Professor Veto. If she ever refers to you as "he," there's no need to question your femininity. She'll apologetically explain it as "a Hungarian thing." She's humorous, attentive and exuberant. "My class was only eight people so she invited us over for Shabbat dinner and the night I came she welcomed us into her house and offered us all a shot of schnapps. It was like the first thing we did when we got in. She said it was a Hungarian tradition and I was like okay, I'm not going to say no," said sophomore Sam Greenwald. Professor Veto never ceases to surprise you.
8. PROFESSOR PAUL RUSSELL – ENGLISH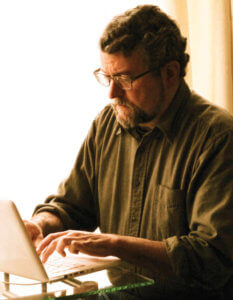 He looks like your grandfather, has the dry humor of your older brother and writes novels you (and your 16-year-old gay cousin) will devour. Virginia Woolf doesn't seem that grimly humorous until he asks pointed questions that flip everything you thought about a passage upside down. "When he lectures, it's like he's describing old friends. He delves into what a particular writer was like as a person and how they thought, felt, and lived while they were writing their books," junior Rachel Ludwig said. If you're that open-minded and sarcastic at 60, you're probably doing life right.
9. KEVIN HOLLOWAY – PSYCHOLOGY
Let's be real, at one point or another you've had that freak-out where you're suddenly sure you picked the wrong major. Your chosen field of study will disqualify you from most career paths and you'll be stuck with a job you hate forever. Right? Professor Holloway is living proof that doom does not await you. In his senior year of college, he became enthralled by Pavlovian conditioning and the neural processes of sexual behavior. He proceeded to get his PhD in psychology. What did he major in as an undergrad? English and French. He also ate ants for fun as a child. So clearly, there's no need to give up hope on your future just yet.
10. JASMINE SYEDULLAH – SOCIOLOGY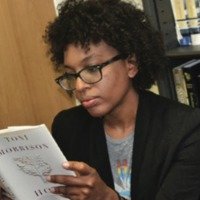 Professor Syedullah doesn't just teach. She makes her subject matter relevant and applicable to the world her students live in. For instance, she ditched her syllabus after the 2016 presidential election. "She assigned two readings on whiteness because she said, 'right now I think the conversation everyone is going to shy away from, especially white people, is why is white a race, and what does that mean.' She's basically giving us the tools and the encouragement we need to start a further conversation at Vassar," sophomore Isabel Schneck said. Even cooler? As Schneck explained, Syedullah signs her emails with "in community" instead of a more cliché word like "best." Clearly she loves helping students brainstorm strategies to shape Vassar into a more open and safe space, like making it a place where undocumented students can't be targeted.