As fall unfolds, so does the desire to participate in fall themed activities. While pumpkin spice lattes and scented candles radiate major fall energy, they don't exactly allow college students to actively participate in the season's festivities. Joining in those fall festivities entice and excite college students, but "fallin" on a budget seems to limit the number of activities we can engage in. For those struggling to get out there and embrace fall through themed experiences, what if a guide existed that helps you navigate through this fall season without breaking the bank? Oh wait, one does!
Continue reading to find out the Top 10 Fall Activities To Do On A College Budget!
1. Pumpkin Patch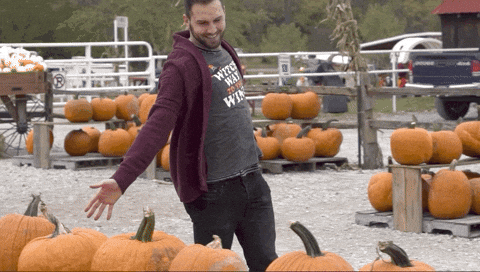 When you think of fall what object comes to your mind? Pumpkins. Pumpkin patches epitomize the fall experience. Cool breezes blowing through miles of symmetrically lined pumpkin, attract and entrance all pumpkin patch goers. Most popular patches come equipped with bumpy hayrides, apple picking and complex corn mazes for visitors to enjoy.
"Going to a pumpkin patch is my favorite fall activity because it always feels so nostalgic and there's so many things to do to get you excited for fall," University of Minnesota senior Roni Mangouras said.
One destination holds the key to a complete and satisfactory fall experience, a pumpkin patch. Considering the college budget and the affordable patch prices which range from $3-$15…you got a bargain if you ask me.
2. Pumpkin Carving
Now what do you do with a perfectly plump pumpkin? You throw a pumpkin carving competition. The list of equipment you'll need goes as follows: your ripe and round ball of orange, carving utensils and a group of your best pumpkin carving friends. With a utensil pack costing only $4 at your local Target, Walmart, Lowe's etc., this activity qualifies for the college friendly budget. Scraping out the gooey guts sends shivers down your spine as you laugh at the disgusted looks on the face of your friend next to you. Your next step includes strategically selecting the scene you will soon carve out!
Once your pumpkin carving contest begins, save the seeds for roasting a tasty fall treat! Dive into fall festivities even more and season your seeds with butter, pepper or even pumpkin spice. To top it off, turn your stagnant steps into a peppy front porch with your finished creations.
3. Fall Drinks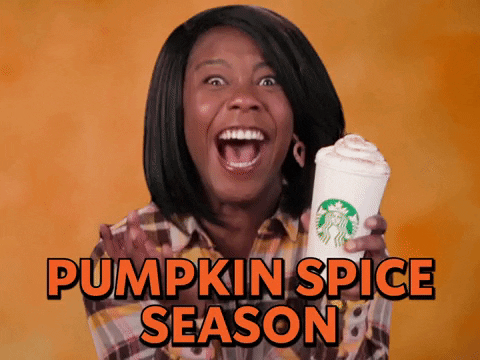 PSL, anyone? The taste palette of fall gives way for seasonal spices, savory ciders and zesty cocktails. Fall themed drinks enhance the fall experience and create space for meaningful conversations, quality time with your friends and a crisp, cozy night. Gathered around a table sipping your handmade festive drinks allows you to relax in the presence of your friends. Apple cider upholds the requirement of festive fall refreshments. Not only does the scent reflect warmth, but the aroma of a brewing apple cider makes mouths water across the board.
For our 21+ readers, spice up your apple cider with a splash of bourbon! On average, this cocktail costs between $8 to $15, including apples and spices. Spice up any fall gathering with these affordable festive drink ideas.
4. Friendsgiving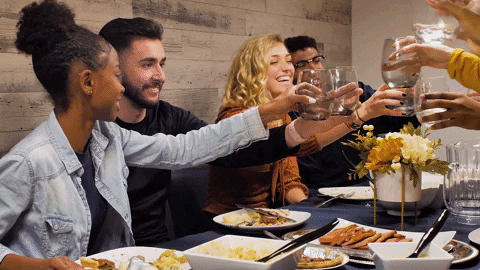 As a recent take on Thanksgiving, Friendsgiving gathers individuals for a night of shared stories, memorable experiences and festive foods. The idea involves celebrating with friends or acquaintances who each bring a fall themed dish of choice. Options range from filling entrees to delectable desserts. Pumpkin pie, anyone? Since you control what dish you bring, you also get to choose how expensive or cheap your contribution is. From a $1 pack of mashed potatoes to a $20 rotisserie chicken, endless affordable eats await you.
"Friendsgiving is my favorite fall activity because it's a time to celebrate all the amazing people around you and eat phenomenal food," University of Minnesota senior Josie Bisgard said.
To add to your Friendsgiving experience, take your plates outside and sit around a backyard campfire! The crackling fire reflecting warm tones on the company around you sends a relaxing feeling to the circle. Warm, full and surely grateful; this recipe will make your night one to remember.
5. Haunted Houses
Haunted Houses? A staple of spooky season. While Halloween doesn't encompass all fall festivities, it acts as an integral element. The promise of ghouls, goblins and haunted houses seduce all lovers across the country and adds to the anticipation of this season. Each year, individuals flock to frightening fields where eerie structures lure in only the bravest visitors. On average, the price of a ticket ranges from $15-$20 per person. As a college student with limited funds, this price can perfectly fit a balanced budget.
6. Candle Swap
Pumpkin pie, pumpkin spice lattes… what am I forgetting? Oh yeah, pumpkin spiced candles! The calming aroma of scented candles in the air adds to the warmth of the fall season. A world of apple orchards, pumpkin patches and autumn leaves brought straight to you through the tip of your nose. Candles range from $5-$20 depending on the site.  Bath and Body Works offer a wide variety of autumn scented candles. Yummy, right? If a twist on a comfy night in sounds tempting, a candle swap may fulfill the fall desires of you and your friends!
7. Fall Movie Night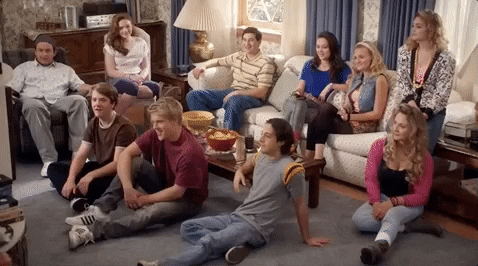 If winter gets movie nights dedicated to it, why can't fall? Romances in the falling leaves, frights in the forest and heartwarming plots in the park call your name. As you sink into your chair, fall themed movies create the perfect take on a night in. The best part of this festive fall activity? You won't pay a dime.
"My favorite thing about the fall is cozying up on the couch and watching the Twilight series with my friends!" College of Charleston senior Kendall Soistman said.
Take advantage of your night inside and use this time to relax and enjoy all that cinema offers. Fill up your glass with your favorite fall cocktail, pop some pumpkin flavored popcorn and enjoy the presence of your cherished friends!
8. Hiking & Camping
Hiking and camping make you one with nature, especially in the autumn season. Following the red, yellow and orange hues of falling leaves as a crisp autumn breeze blows past, fully embraces all that fall represents: relaxation. Nature shapes the core of fall as summer fades into a sea of orange. Hiking and camping in the good ole outdoors put you in the middle of it all, allowing you to truly appreciate the season. The chirping noises of the crickets, soothing sounds of the wind blowing through the trees and crackles of a campfire, can bring even the biggest homebodies out of their element. Just getting outside gives you the opportunity to take a mental break.as you detach from the hustle and bustle of daily life.
"There's just something about hiking with the colorful fall leaves and crisp air that gets you in the mood for fall activities!" University of Minnesota senior Claire Laufer said.
If you and your friends want to continue your day into the night, scout out a campsite for an evening full of fireside stories, meals and conversation. One word best describes the memories made from this activity, priceless…literally.
9. Park & Picnic
If you live far from a mountainous region, a picnic in the park brings an equally exceptional experience. Paved pathways through autumn trees guide you through an afternoon of sensational scenic views. As you stroll, fallen leaves delicately crunch below your feet, creating a calming rhythm for you to follow. The scent of cedar, pine or any forest tree pull you into the season, reminding you that fall arrived. Pack a picnic basket full of your fall favorites: warm ciders, puffy pastries and cinnamon flavored…anything. At your local grocery store, picnic necessities such as croissants cost $5 and apple cider packets fall around $3 a pack. Scout out the perfect picnic spot, spread your fuzziest blanket and sit below the canopy of red, yellow and orange as you enjoy the perfect fall day with your friends.
10. Farmers Market
The Farmers Market ends this article with a final salute to the fall season. Full of festive tents, fall decorations and friendly vendors, a farmers market creates a welcoming and heart-warming environment to spend a crisp autumn day in.
"Fall farmers markets are my favorite farmers markets. I love seeing all the stands and getting to enjoy fall produce, especially honey crisp apples," University of Tennessee junior Mandy Menning said.
Farmers markets follow the seasons, so fall themed treats, trinkets and tunes constantly center the festivity. Booths overflowing with seasonal vegetables, flowers and spices line up one by one in a sea of festivity. As a college student on a budget, stay aware that prices may vary depending on what items catch your eye. The price falls completely up to the vendors themselves, never guaranteeing a set price anywhere you go. For reference, the Auburn, Alabama farmers market sells $2 cups of hot apple cider and $5-$10 loafs of pumpkin bread!  Nevertheless, the experience itself gives way to indulge in the fall season free of charge.
With fall comes warmth, gratefulness and good vibes. If diving into this season comes first on your list, know that you can make getting involved without emptying your wallet possible. Time to sip on some apple cider, light that pumpkin candle and enjoy everything fall offers…on a budget of course!