Nothing compares to the orange and black color scheme of spooky season, where the leaves turn to vibrant shades of red and everyone's summer tan fades away. Sure, Christmas puts you in your feels and spring gives you flowers and bees, but the fall frights and delights win above all. I mean, did you try the Pumpkin Spice Latte from Starbucks?
People just feel addicted to fall. The pumpkins, the game of dress-up, the horror movies; everything appeases them.
If you and your SO consider yourself "fall lovers" like the rest of universe, keep reading to find out CM's top 10 autumn dates.
10. Bake, bake, bake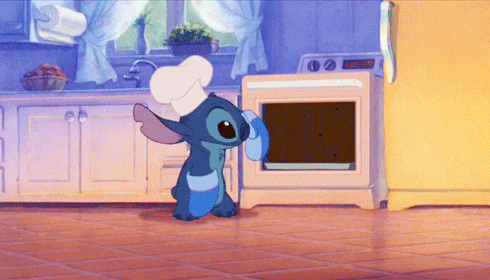 Picture this. You and your SO take a ride to the nearest Target, grab some yummy holiday cookie cutters, along with some chocolate chips. Load your cart with those festive Halloween sprinkles and all the necessary ingredients for a yummy treat. No, you cannot cheat this time. Don't just buy a box! You must do this from scratch.
Once your ingredients make their way back to your kitchen, assemble all the proper measurements and work as a team (aww) to create a scrumptious masterpiece. If you don't consider yourselves pro bakers, homemade chocolate chip cookies and cupcakes will keep you busy enough. But if you want the extra challenge, try making some macaroons or Madeline cookies.
Don't forget to make a fun baking playlist, you'll need to jam out while your goodies bake in the oven.
9. Bike Rides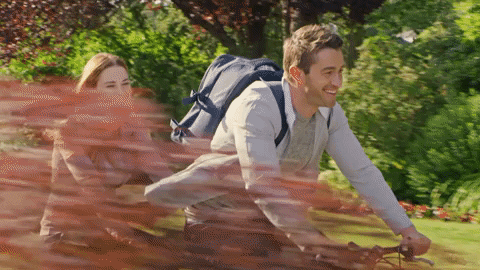 What could relax your soul more than a joyous bike ride with your true love during your favorite weather? Not too hot, not too cold, but perfectly in between. Pump up those tires and choose a cute nature-filled location. Throw your bikes in the car and drive down to the beach.
If you go to a park, surprise your SO by making your bike ride into a picnic. Bring a basket of snacks or some of those homemade baked goods and mosey on down to a field with flowers and sunshine.
If you don't own a bicycle, you could rent a tandem bicycle where you will quite literally pull each other's weight. You'll surely bond!
8. Wine Tasting Trip
Who doesn't love a good wine tasting trip? This activity proves a great way to spend time with your SO. Don't forget to fulfill the five steps, or S', which include see, swirl, sniff, sip, and savor. Try to say that five times fast.
Don't feel like leaving the house? Throw your own wine tasting party! Go to your local liquor store and buy five to seven different wines, the proper glasses, snacks.  The both of you will enjoy the variety of flavors, along with each other's company.
If you don't want to spend a ton of money, check out these cheap wine recommendations: Broadbent Vinho Verde, Feudi di San Gregorio Falanghina, Hanna Sauvignon Blanc and La Crema Sonoma Coast Chardonnay. These all stay below twenty dollars.
7. Go on a Long Drive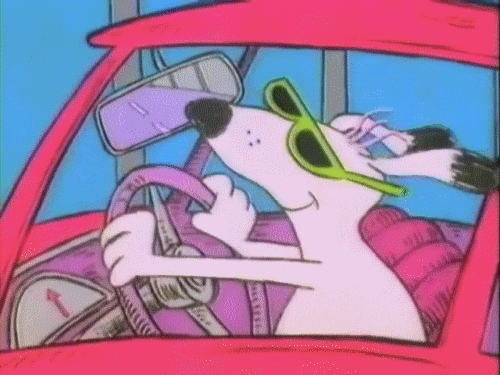 Don't want to spend a ton of money? Road trip time.
"My first date with my boyfriend was on a long drive to Insomnia Cookies. We drove for hours and that's how we really got to know eachother. We learned that we connect through our love of country music," St. John's University sophomore Jessica Villecco said.
If you simply want to remain in the company of your SO for a long period of time, take a drive to a place you never visited before. Get lost along the way, discover new parts of town and explore your neighborhood. Many people find great joy when they don't know where to go next.
"To me, the best type of dates are the ones where you don't have to do anything but be yourself. Going on long drives is a personal favorite of mine since you can just, simply, exist with the person that you're with. It's a super effortless way to make special memories," Stevens Institute of Technology sophomore Gianna Callegari said.
In fall, always try to take the scenic route. Take the roads instead of the highways, bump to a happy or romantic playlist and get lost in the moment. The best way to spend a rainy fall afternoon—driving all day long with your boo with no location in sight.
6. Drive-in Movie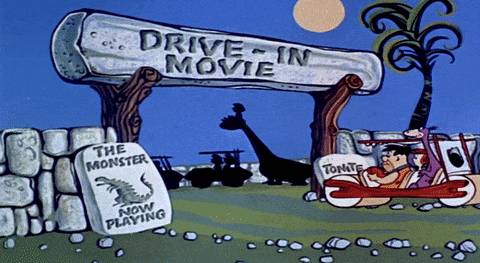 Since COVID-19 decided to attack normal life, drive-in movies made a comeback and now occur monthly in certain areas. Grab some takeout from a local restaurant, tune into the station playing the sound for the movie and relax while you watch a fall movie on the big screen. What a wonderful feeling, being in the comfort of your own car.
"I love that drive-in movies are so big now! My best friend and I went to see Mamma Mia at a drive-in during the summer, and I've been dying to go this fall too. I think a drive-in movie makes for the perfect and intimate date night. Sometimes it's more fun to watch a movie outside instead of staying at home," The College of New Jersey sophomore Jenna Saldi said.
This intimate date sure allows for some alone time with your SO. Plus, you won't get yelled at for talking too loud during the movie. Who doesn't love a good 80's activity reviving forty years late?
5. S'mores by the fire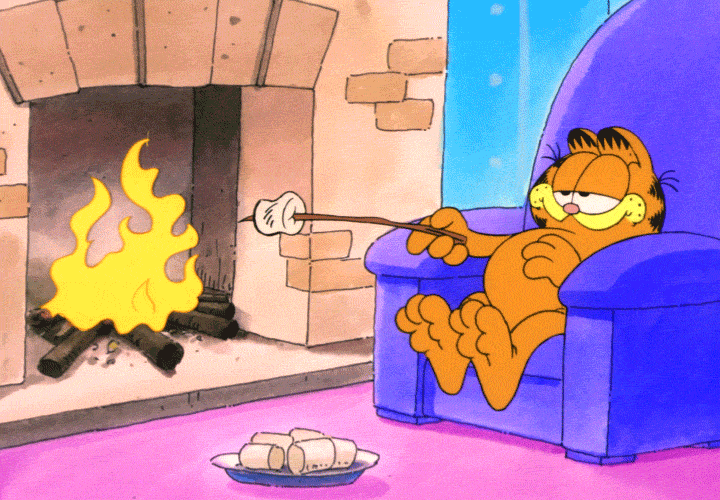 Now, don't confuse "fire" for "fireplace." Only Santa gets to use the fireplace.
But a s'mores night near the fire pit on a breezy night? Now that's romantic. Grab your Hershey bars, marshmallows and graham crackers, along with some wood for the fire pit. If you don't own a fire pit, don't worry. The stove works just as well.
"My boyfriend and I always have dates by the fire. It's a great way to get to know someone in an intimate setting, plus the s'mores always make the night sweeter. I have a fire pit in my backyard, which makes it a really easy and convenient date night," St. John's junior Alyssa Prata said.
Spend a night amongst the beautiful fall weather with the one you love, eating a snack for champions. Throw on your SO's hoodie and bring a blanket outside to warm up if the weather gets too chilly. Your romantic evening under the stars will certainly put a smile on your face.
4. Haunted House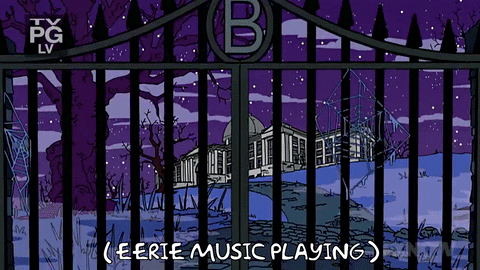 Live for the thrill of being spooked at a haunted house? Or simply because your SO forces you to go? Either way, you will bond over your conjoined trauma after experiencing the terrors of a spooky haunted house.
If you live near a Six Flags, you'll surely love Fright Fest, where terrifying clowns and zombies ride rollercoasters along with you. Check out the websites of other carnivals or amusement parks in your area to see if they hire spooky characters to pop out and scare you.
If you can't get enough of the adrenaline rush, maybe haunted house hop. Go to two or three, so long as they don't charge $50 each. For those living in the New York area, you could visit the highly esteemed Jekyll & Hyde Haunted Asylum or the Bane Haunted House. The options never cease in all five boroughs, and even Jersey and PA offer some great spooky experiences.
3. Watch a Horror Movie Outdoors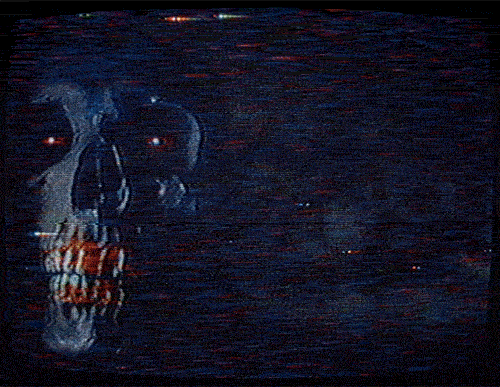 To properly kick of the Halloween season, you simply must take a seat on the grass, wrap yourself in a warm blanket like a burrito and watch a terrifying horror movie.
Grab your sweatshirts and sweatpants and head to your nearest horror movie showing on the green. Many colleges set up screens on the grass for students to enjoy a spooky movie outside. Even some restaurants make similar efforts. You'll get to spend time with your SO, plus you'll engage with your community and give back after COVID.
"I think the best fall date would have to be watching a horror movie together! It really fits in the fall theme, and definitely gets you in the mood for Halloween. Especially when sitting under the stars, it's lots of fun to get scared with someone you love," St. John's University junior Taylor Silvers said.
If you don't see any outdoor movie showings in your area, you might as well host a scary movie night in your home or backyard if you own a projector. Get some snacks and play your favorite and scariest movie at full blast late at night. Just try not to wake the neighbors while doing it.
2. Sunflower Garden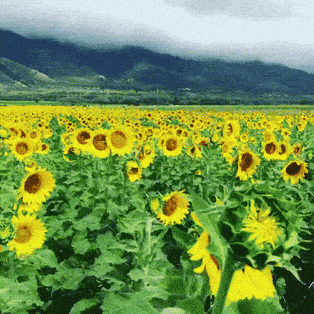 Okay, let's get real. We all love apple and pumpkin picking, but if you want to go down a more original route, check out a sunflower garden. Some sunflower gardens even include apple and pumpkin picking in the package. Take advantage of the opportunity and participate in all three activities.
Grab those gardening gloves and hand pruners. You and your partner should prepare to collect a nice batch of sunflowers but beware of the dying bees that attach themselves to every flower.
The workers often suggest clipping the almost fully grown sunflowers, that way they still grow while being displayed in your lovely home. This mini romantic getaway will get you loving nature (and your SO) more than ever before.
1. Paint and Carve those Pumpkins
Back to the basics for this one. Go ahead and paint or carve those pumpkins for the perfect fall date. The time consuming and meticulous activity will keep you and your SO preoccupied and chatting for hours, especially if you decide to eat dinner while letting your creative side loose. Might as well order a cheesy pizza!
"I always love going pumpkin picking and carving pumpkins with my boyfriend in the fall! We just went to the pumpkin patch last week, and the weather was gorgeous! I love the smell of the autumn air and it was lots of fun trying to pick out the perfect pumpkin. I eventually did pick out a pretty great one," St. John's University senior Victoria Bongiovanni said.
If you want to make a day out of the pumpkin carving, visit a pumpkin patch beforehand and select the perfect one. Then head to your local art store to purchase paints or carving materials necessary to get the job done. Take your supplies home, set down some newspapers to keep from a mess and get to decorating that pumpkin.
Dare I say paint matching pumpkins!