True love knows no bounds… except the occasional budgetary restriction. Though college students typically can't afford an extravagant night out on the town, they can get crafty with their date ideas. Besides, quality time with your partner is priceless.
Check out this comprehensive list of cheap—but memorable—date ideas for you and that special someone.
1. Hiking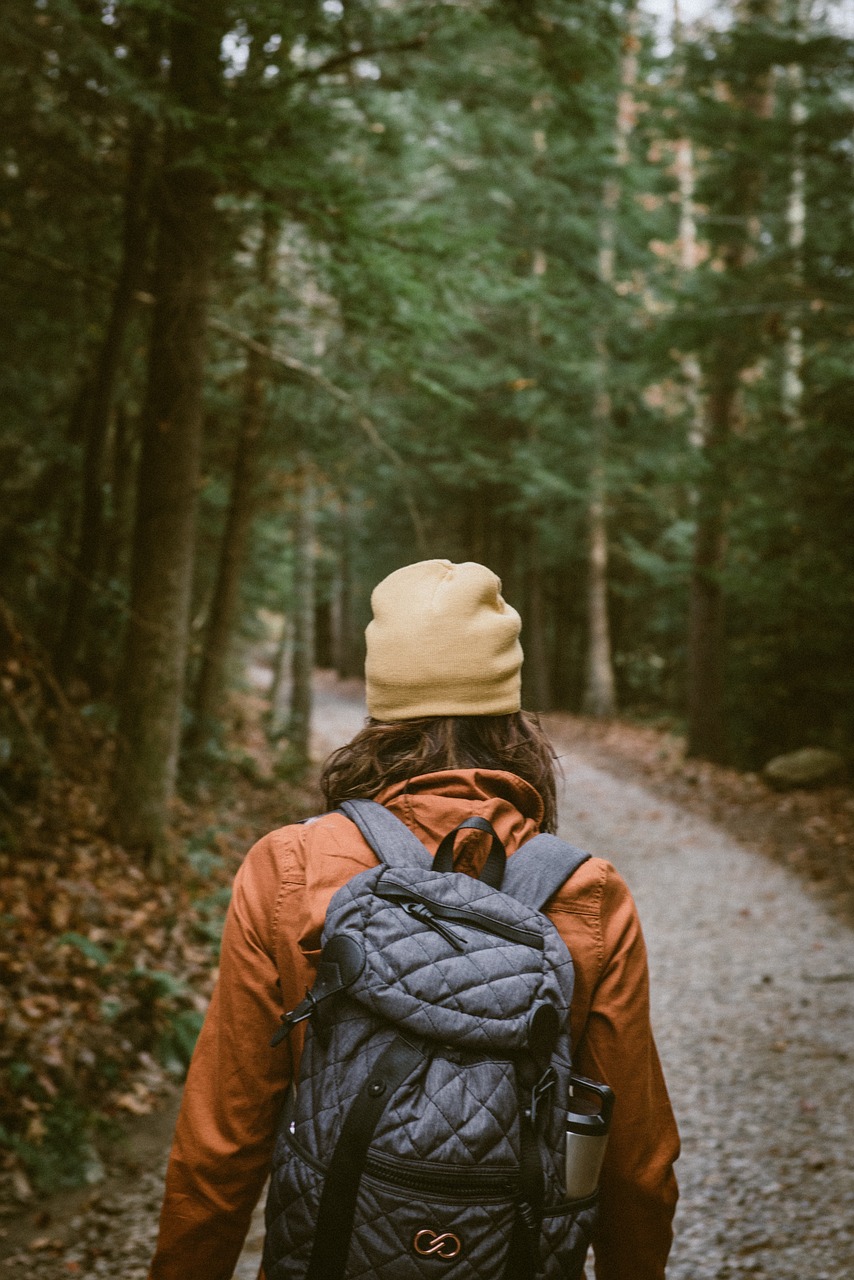 An affordable activity that brings you closer to nature and your partner—sign me up! Not only can you get a good workout, but the fresh air, flora and fauna make for a date to remember. "I really like going on hikes in local national parks. The hike itself is super nice, especially in the fall when the trees' leaves are all vivid colors," Yale University junior Juanita Garcia said. "Overall, it's really nice to be able to disconnect from the world and hang out with your S.O. in nature." The only costs to take into account include the chance of a parking fee, some snacks for the road and maybe a disposable camera to document your boo—I mean, the view.
2. Thrifting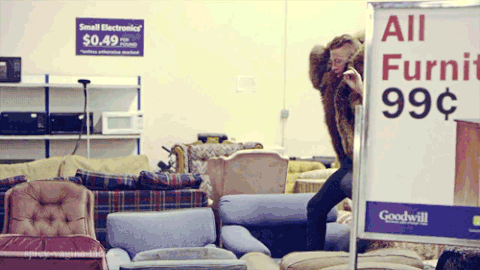 You may be balling on a budget, but your wardrobe doesn't have to look like it. Thrifting gets an A+ score in all areas: fun to do, cheap to buy and good for the environment! When we thrift, we give clothes that would be wastefully thrown away a second life. For your date, maybe you want to find new fits, create a shopping challenge or have your own fashion show with your unique finds. Whichever you choose, you and your partner will definitely have a great time and end up with some new additions to your wardrobe (score!).
3. Beach day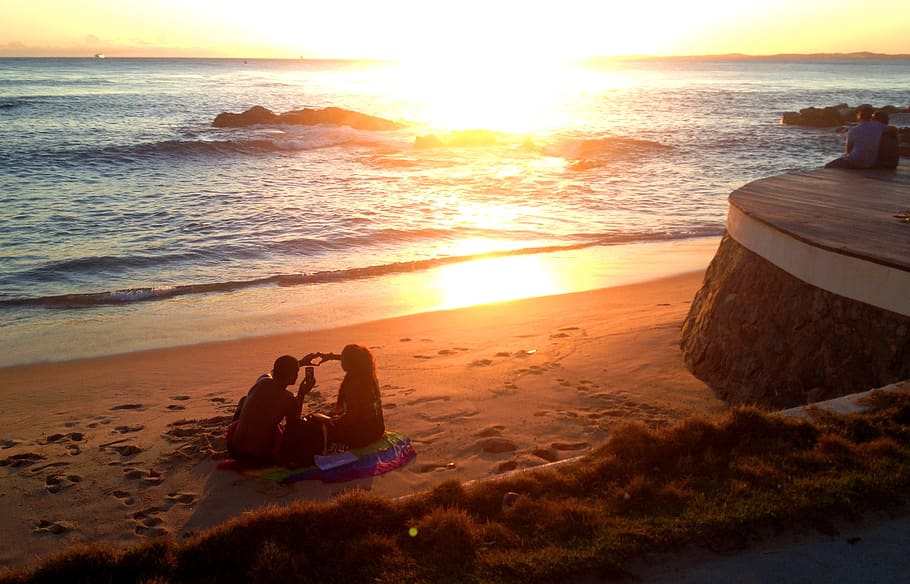 If you live somewhere sunny, warm and right by the water, plan a beach day as a date! Most public beaches offer pay-by-meter parking and free admission, so it won't cost much to enjoy some fun in the sun. Pick out your favorite beach essentials (boogie boards, volleyballs, towels, umbrellas, etc.), and pack a picnic to enjoy for lunch. Also, nothing screams romance quite like slathering sunscreen on your S.O.'s back (#sexy). You have tons of options to save money while enjoying a full-day date, so grab your sunnies and head to the coast!
4. Movie night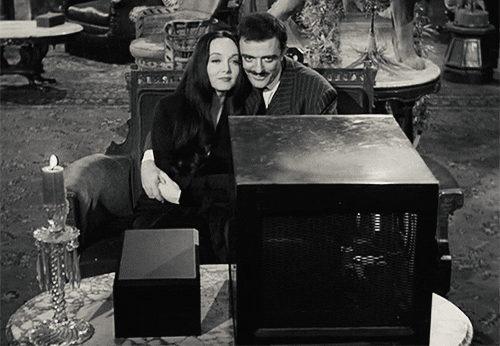 Perhaps the most obvious choice, you can never go wrong with a movie night. On a scale from "wholesome" to "Netflix and chill," you have tons of options for how you want your night to go. This date also works for long distance couples, thanks to the Google Chrome extension Scener. The app allows couples to FaceTime while syncing up their streaming service, and is compatible with Netflix, Disney+, Hulu, Amazon Video, HBO Max and many others. "I like to use Scener because it allows me to be 'face to face' with someone 3,000 miles away," Stevens Institute of Technology senior Joe Naiburg said. For those enjoying their movies in person, convenience stores such as CVS and Walgreens always have some sort of snack deal going on too, so you won't have to spend much on popcorn and candy. Snuggle up with your partner and enjoy the latest rom-com or action film… or binge Parks and Rec for the 10th time.
5. Study date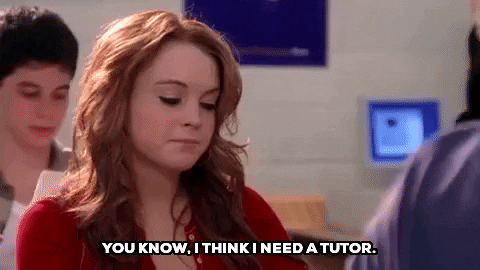 If you have some homework on your to-do list but still want to spend time with your S.O., plan a study date! You can wear your comfiest clothes, play some lo-fi beats (anyone else obsessed??) and get to work side by side. This date doesn't cost anything (score!) and all distractions and temptations to procrastinate will disappear since you'll be there to hold each other accountable. "Nothing screams romance quite like homework," Stevens Institute of Technology senior Matt Gordon said. "But working alongside someone you love makes it better." Plus, if one of you gets stuck on something, you have a personal tutor there to help you through whatever you need.
6. Share childhood memories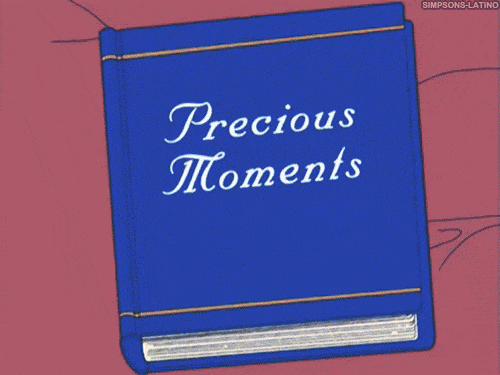 No matter how long you've been dating, there must be some funny childhood stories left in the arsenal. Dig through old photo albums, yearbooks and relatives' Facebook albums (yikes) to find the cutest and cringiest pictures from your past. Don't worry about spending any money—your source of (cringeworthy) entertainment is free of charge. These resurfaced memories make for great conversations and shared laughs, so don't be afraid to show this part of your past!
7. Visit a museum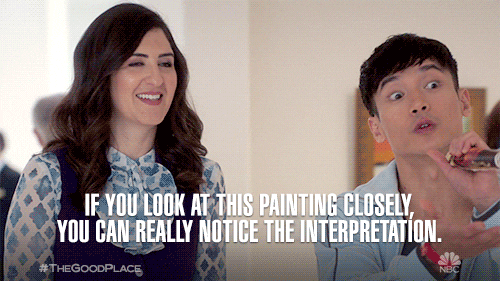 Take in works of art with your personal muse right by your side. No matter where you live, you're bound to have a museum somewhere nearby. In addition, most museums offer pay-what-you-can admission, so you don't have to worry about any big splurges if you want to take in some fine arts culture. Spend the day wandering through the halls together, lost in the beauty around you—and the art, of course.
8. Get crafty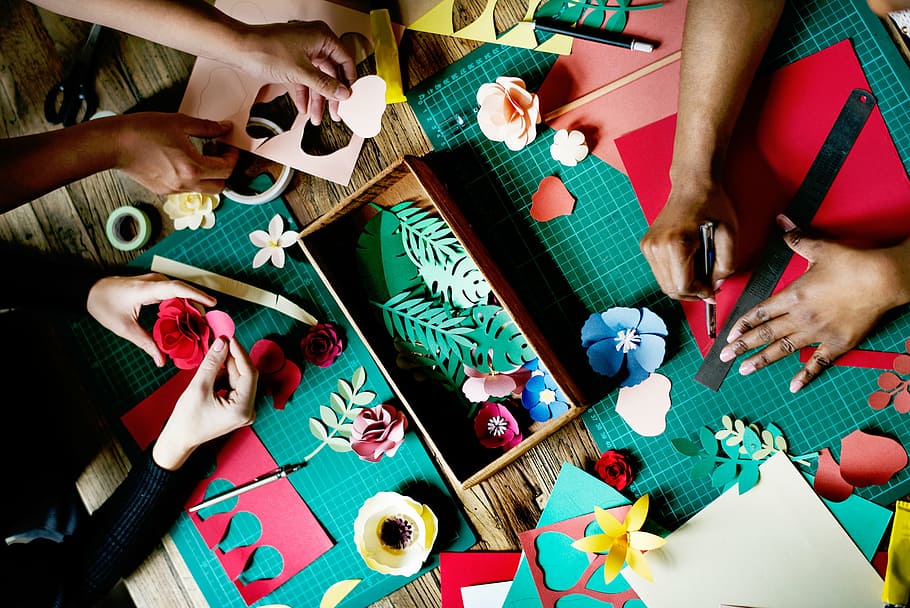 Pinterest offers tons of fun DIY projects; scroll through the tags that interest you and your S.O. most and find the perfect craft for your date night! Budget craft stores like Michael's and Dollar Tree have tons of materials for you to choose from. Better yet, dig through your recyclables for additional items and give what would be thrown away a second life. You and your partner can create something together, have a little friendly competition or make the perfect DIY gifts for one another. Your crafty date night may not lighten your wallet, but it will create some lasting memories.
9. Wine and cheese at home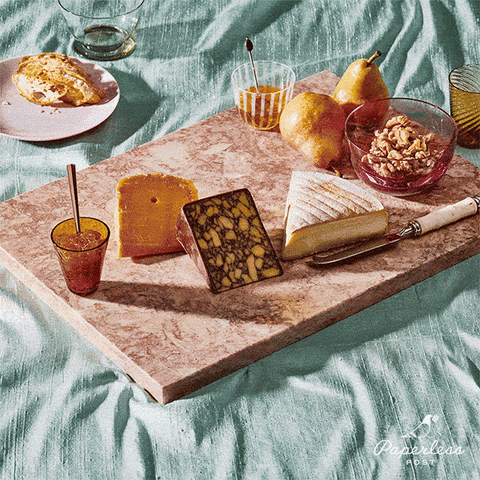 The internet's latest trendy obsession: charcuterie boards. Whether you pride yourself on your board layouts or still need some practice, this at-home date idea takes the pleasure of ~fine dining~ to an affordable price. You and your partner can visit your local grocery store to pick your favorite cheeses, cold cuts, dried fruits and whatever else you want to include. Plus, if you're both of age, maybe splurge on some wine too! Once you build your board (and take all the pictures of your masterpiece), cozy up and enjoy your fancy snacks together.
10. Mini book club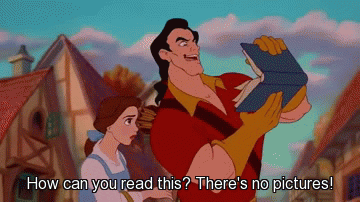 Rediscover your bookworm days with a two-member book club: you and your partner. It seems that nowadays, people never have time to enjoy books like they used to. You can alternate who chooses each book and meet once a week to discuss them. This idea works well for long-distance relationships too, since you can meet virtually to discuss your chapters. If you do meet in person, brew your fave warm drink (homemade coffeehouse vibes, anyone?), snuggle up with your partner and get lost in the world of your books together.
11. Build a blanket fort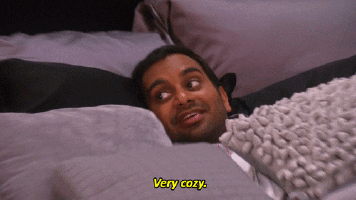 Speaking of snuggling up, make your Tumblr #RelationshipGoals come true with the blanket fort of your wildest dreams. Gather your coziest blankets and fluffiest pillows and put your engineering skills to the test. The best part of this date—it's 100% free since you build your fort from materials you already have in your house! Better yet, combine this date idea with another and watch a movie from inside your fort (you genius… I wish I thought of that).
 12. Play tourist in your hometown(s)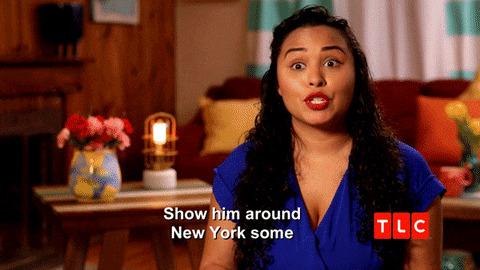 Whether you and your partner live in the same town or a drive away from one another, you can take each other on a personal tour of the place you call home. Pretend neither of you ever visited and look up the most popular "attractions" for tourists. If you live in a metropolitan area, you won't have much trouble, but don't worry small-town friends—the more creative you get with your tour, the better! "The first time I showed my girlfriend around my hometown, I made sure to hit all the landmarks," Gordon said. "We drove around, and I pointed out my elementary, middle and high school, as well as my favorite parks from my childhood." Whether you visit a local museum or small park, you don't need to be a big spender to pull off this date.
13. Homemade dinner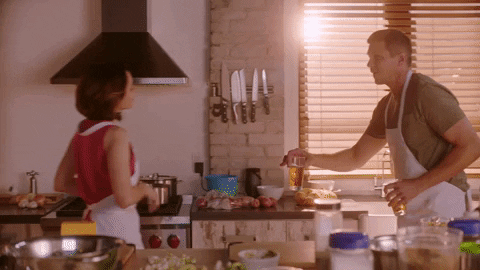 No need for Remy in your chef hat—guided videos will do just fine. Popular coking channels like Buzzfeed Tasty, Binging with Babish and Bon Appétit make even the most intricate-sounding recipes look easy, and good enough to eat. Instead of spending your money on a fancy restaurant, visit Trader Joe's (a college student's grocery heaven) for affordable produce and cook your meal together at home. "When you make someone a meal, it shows how much you love them," said recent Stevens Institute of Technology graduate Pat Catanzaro. "My girlfriend and I have our unique cooking preferences, but we make it work." The process is half the battle, and sure to provide some good laughs. Plus, food always tastes better when you make it yourselves.
14. Workout together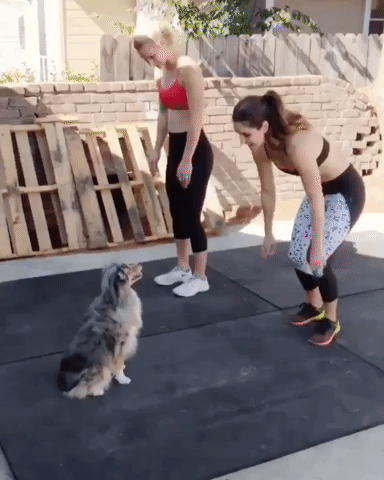 Let's get physical… and your mind out of the gutter! Put on your fave athleisure fit and pick out a workout you and your S.O. want to do together. If weather permits, take your walk, run, hike, HIIT or other forms of exercise outside. If you choose to stay inside for your workout, you can find tons (and I mean tons) of free videos and tutorials on YouTube, ranging in different levels, strengths, target areas and types of exercise.
15. Picnic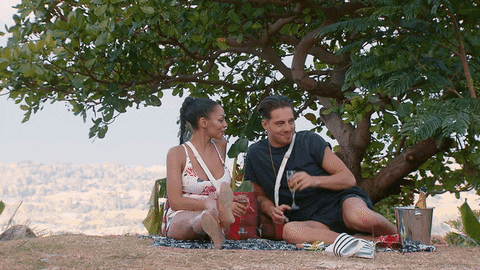 If weather permits, put together a homemade picnic with all your favorite (and easily shareable) dishes, snacks and treats. Then, pick a local park for you and your partner to enjoy yourselves. "If each of you brings your own dish to share, you'll have both great food and a conversation starter," Stevens Institute of Technology sophomore Nathan Michener said. Packing your own food eliminates the cost of an expensive meal, and hopefully, you'll have clear skies and sunny weather (priceless). Bonus points to you both if you bring a wicker basket and checkered blanket.
16. Homemade bar (21+)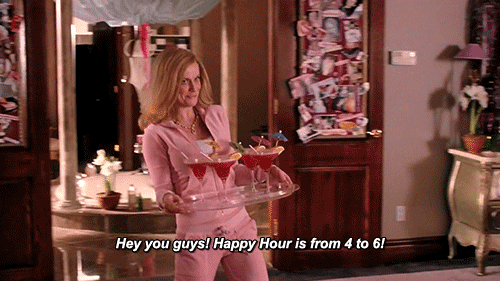 Why go to a bar when you can make your drinks at home? Plus, because of COVID-19, we highly caution you from going out to any crowded area. Recreate a fun night out from the comfort (and safety) of your home. "I don't feel comfortable going out to bars right now because of the pandemic, so a night in with homemade drinks makes the perfect date," Catanzaro said. You and your partner can dress up in full nightlife attire or down in your coziest sweats, depending on how you feel. You'll only have to splurge a bit on ingredients, but it definitely beats the cost of overpriced bar drinks.
17. Minigolf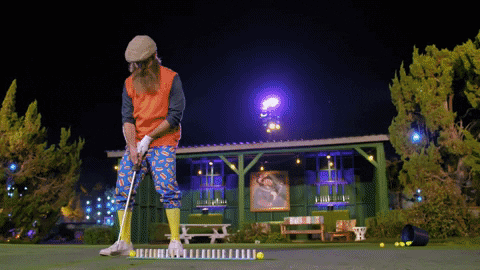 COVID-19 guidelines permitting, visit your local minigolf green for a little friendly competition date. The cute theming and bright colors will make a positive, fun experience for both you and your partner—I mean, biggest competition. If you want to take things a step further, have a prize on the line for the winning half of your relationship! A post-game ice cream stop, winner's choice movie night and unlimited cuddles all make great prizes for the putt-putt champion.
18. Do you wanna build a snowman?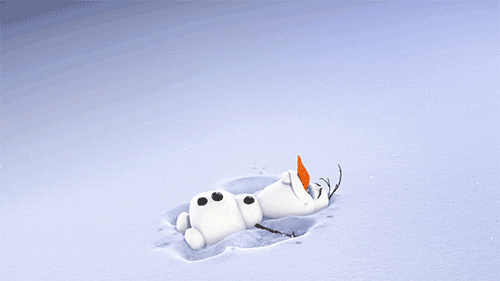 Do you wanna go and play? If you and your partner live someplace cold, take advantage of your Winter Wonderland and build your own version of Olaf, Frosty or any other ~frozen~ friend. Bundle up in your warmest winter gear and get out there! Later, you can reward yourselves for a job well done with some hot cocoa and cuddles by the fire.
19. Camping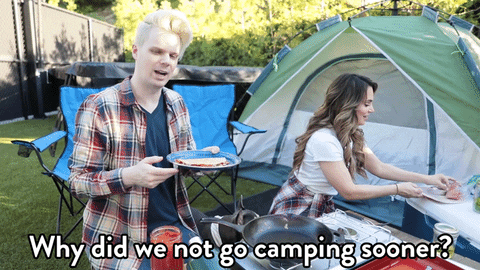 Ah, the great outdoors: beautiful views, fresh air and absolutely free. Aside from the cost of basic supplies, camping makes a great date! Free from the temptation of expensive splurges, get lost in nature for a weekend with your partner; you can hike, roast marshmallows, admire flora and fauna… the opportunities are endless (and affordable!).
20. Stargazing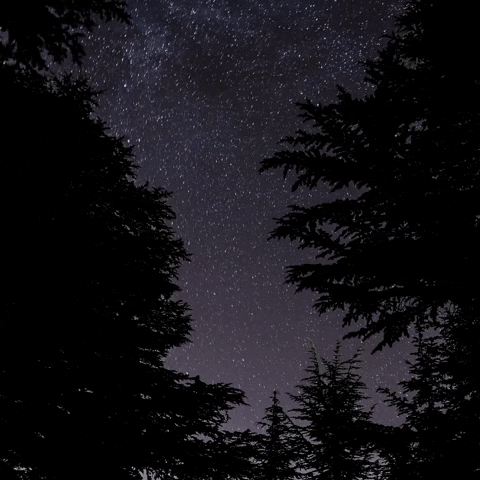 Every Lifetime and Hallmark romance movie has it: the romantic stargazing scene. Whether the main characters drive out to an open field or climb up on a roof, their view is always breathtaking. Luckily for you and your partner, this date is equal parts romantic and cheap! Find a private area with clear, unobstructed views of the sky and make sure you have something comfy to lay down on (a blanket or sleeping bag will do just fine). Impress your S.O. with your extensive constellation knowledge, and maybe even bring a Bluetooth speaker and enjoy some calming, romantic music as you take in the view. It's not just for movie characters; this romantic date will win anyone over and will surely be a night to remember.