As Andy Williams once sang, "It's the most wonderful time of the year!" The popular Christmas song adapts to any time of the year. Personally, I find myself singing this song on October 1st. All month long, people look for different ways to celebrate the season. Halloween perpetuates a theme of accepting all forms of self-expression, so long as those means remain safe and wholesome. While some people push themselves to get out and about, others still heal from the wounds the pandemic inflicted. If you don't feel ready to step out into the world just yet, I'm here to tell you the many ways to celebrate the best time of the year from the safety of your home.
Let me tell you how…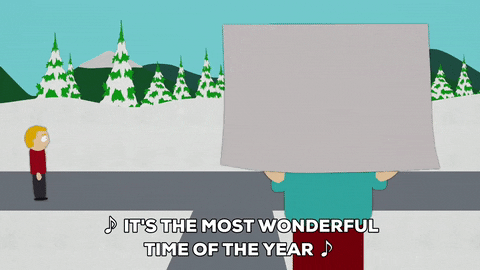 1. Decorate Your Bedroom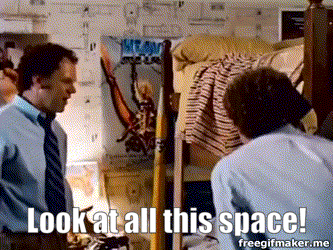 Fully immerse yourself in the Halloween ambiance by decorating your bedroom. You may not want to wake up for that 3 a.m. pee to a demon doll hanging from your ceiling fan, so hop on Pinterest for non-traumatizing decor. From Amazon to Target, you'll stumble across many affordable options to spruce up your bedroom. If you don't want to leave your home to buy the decorations, surf the web. The quilt options and felt pumpkin assortments will never cease. Don't forget to buy that Nightmare Before Christmas merch, you can use it again during Christmas time.
2. Buy At Least Five Scented Candles
Now that your room looks fit for Halloween royalty, make sure the scent fits the spooky scene. No matter how many times you tell yourself to walk out of Home Goods or TJ Maxx with one candle, it's nearly impossible. If you don't want to bake a pumpkin pie for the sole purpose of the smell floating through the entire house, be simple and buy a candle instead.
"One of my favorite ways to celebrate fall is buying candles," Fordham University graduate student Anna Basic said. "I love going to TJ Maxx, Marshalls and Target to stock up on whatever fall scents I could find! There is a sort of nostalgia when it comes to Halloween and fall time, so lighting a pumpkin spice candle just makes you feel all those warm memories again. My favorite fall scents are anything pumpkin or apple!"
One day you might want to wake up to the scent of fall leaves, the next you'll want to relax to the smell of vanilla cinnamon. At stores like these, you'll meet a vast array of scents to match any fall mood. For candle shopping, don't engage in online shopping (unless you want something with creative packaging). You can't go wrong by sniffing the candles in person.
3. Watch All the Best Movies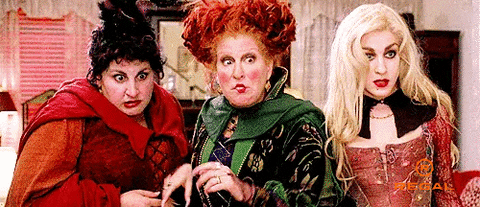 Halloween films don't limit themselves to strictly horror. I mean, who doesn't love watching a good horror movie during devil's hour? Unfortunately, most people will opt-out. Everyone maintains specific cinematic preferences, and fall films offer perfect matches to varying tastes.
"My favorite Halloween movie is Halloweentown," St. John's University graduate student Courtney Killwey said. "This movie always makes me feel happy and puts me in the Halloween spirit. October 1st is when I officially start watching Halloween movies. There's no better way to start the month! I love watching them with my family and friends, it's a great bonding experience for us all. Sharing a bowl of candy or popcorn and turning on our favorite movie is a perfect fall activity."
The best aspect of the Halloween season rests in the fact that the holiday works for both children and adults. The same goes for the film options. Family-friendly titles that dazzle adults include The Addams Family franchise, Coraline, Hocus Pocus and many more. Be sure to tune into Freeform's "31 Nights of Halloween" television special for all the Halloween fan favorites.
4. Channel Your Inner Makeup Artist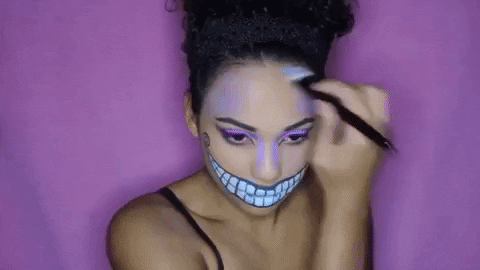 As you scroll through Pinterest looking into bedroom decor, you come across endless makeup looks that seem a bit out of your comfort zone. Give one a try and challenge the members of your household to do the same. At home costume contest, anyone? If you don't possess the time to venture out to purchase more makeup products, work with the makeup you already own. You never know how it will turn out. And if it sucks, well, at least you'll get a good laugh out of it. Trick or treat!
5. Read a Scary Book… In the Dark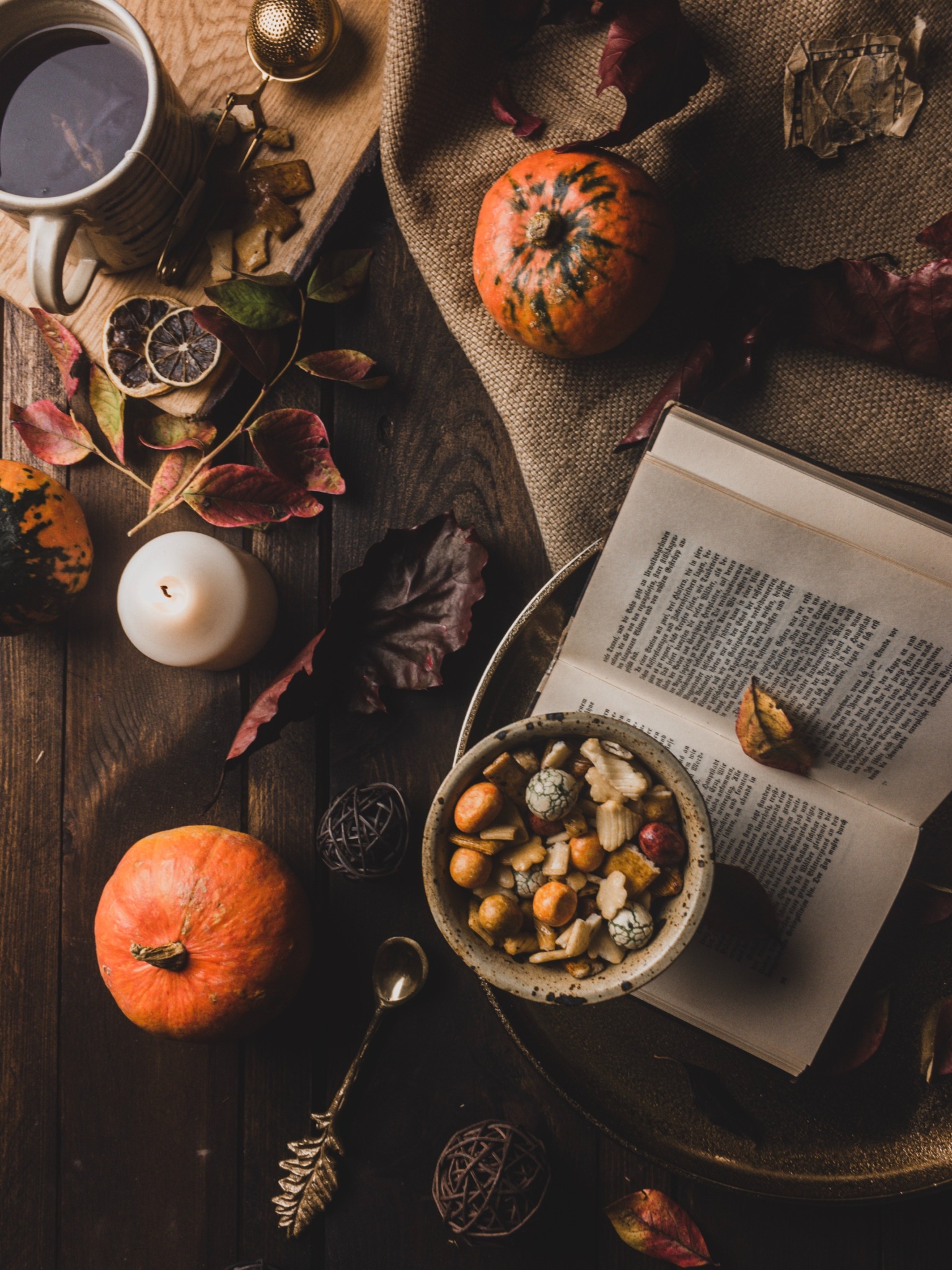 Okay, okay, just hear me out. You can't read in pitch blackness, that won't work unless you unlock supersonic night vision. Since most of humanity doesn't manifest superhuman powers, dim your chandelier or turn on fairy lights to guide your sight.
"I think the first ever scary book I read was A Series of Unfortunate Events by Lemony Snicket during grade school. This series is technically not 'horror,' but contains the repeated loss of parents and guardians, which could be traumatic for many readers," St. John's University graduate student Diana Arena said. "This fall, I have plenty of Witch-y reads, including the All Souls Trilogy by Deborah Harkness, The Orphan Witch by Paige Crutcher and The Ex-Hex by Erin Sterling. I'll definitely read creepy books at night since that's my downtime period."
If you want to channel pre-nineteenth-century vibes, read by candlelight. If you find a book that's creepy enough, you might end up scaring yourself more than a horror movie ever could.
6. Plan Your Costume for the Big Day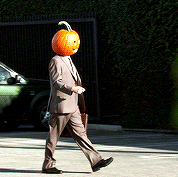 Yes, planning your potential Halloween costume for hours on end entails fun and safety for you and your friends. Contemplate the major question on every costume lover's mind: Do I buy a pre-made costume or do I wear a DIY project? After you come to that very difficult conclusion, then you can jump into the realm of what theme you'd like to stick to.
"I usually start planning my Halloween costume at the end of the summer, around the start of the school year," St. John's University senior Samantha Haynia said. "It gives me just enough time to narrow down all my costume ideas before it's actually time to wear it. While it's sometimes more convenient to buy a costume altogether, I prefer buying pieces separately and putting them together myself. When I do that, I feel like the costume is actually what I want it to look like instead of generic and what everyone else who decided on that character looks like."
Don't feel afraid to step out of your comfort zone. Spooky season builds on individuality. From gory to cutesy, make sure the decision process allows your creativity to flourish. You never know, you might end up participating in a dynamic duo costume with your bestie.
7. Make a Halloween Playlist
Time to do the monster mash at your bedroom dance party. Who says blasting your music alone can't pose as a fun activity? Boring people, that's who. Besides, you won't even hear half of the best Halloween songs at the clubs, bars or overcrowded house parties. Scour other playlists on Spotify or Apple Music and pick out your favorite from the bunch. Then, you can compile your own killer playlist. Don't fear the strict instrumentals, those might fit into the missing piece to make your playlist just right. Some bops that need to haunt your playlist include:
I Put a Spell on You by Screamin' Jay Hawkins
Evil Ways by Santana
999 Happy Haunts by The Happy Haunts
Dead Man's Party by Oingo Boingo
Science Fiction/Double Feature by Richard O'Brien
Tales From the Crypt by Danny Elfman
8. Carve a Jack-O-Lantern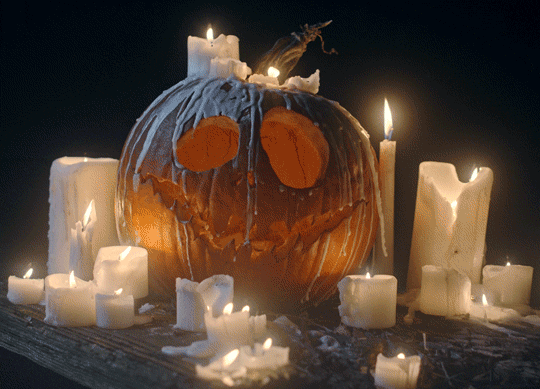 Calling all the artists (and monsters). You went to the pumpkin patch and selected the biggest one in the entire field. Now what? Gut that pumpkin, toast the seeds and get carving! Put all your artistic energy into a creation the world has yet to see or recreate your favorite pumpkin carving with your own personal spin. New Yorkers, do you need inspiration? If you want to step out of your home to enjoy the great outdoors, take a ride to Sleepy Hollow and visit the Jack O' Lantern Blaze. Inspiration won't escape you there, as you'll get to view over 7,000 pumpkins. For those of you out of state, never fear, Google's here!
9. Spooky DIY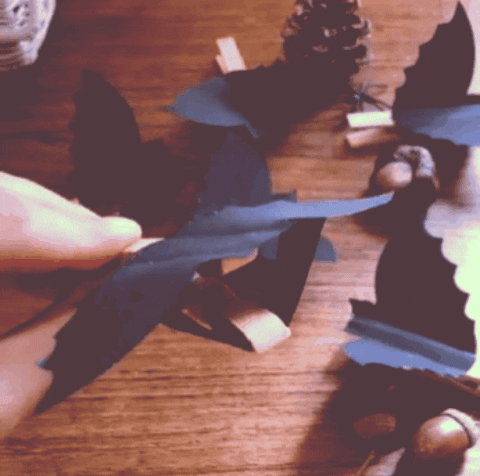 Stuck at home on a rainy fall weekend with your family? Suggest doing a DIY project to liven up the party. Spruce up your home with decorations made by you, start prepping that anticipated Halloween costume, create a fall spin on a family recipe. Pinterest exists to help with slumps in imagination. If getting out of the house becomes a hassle, check out Michael's online for home or curbside delivery. You may even find inspiration from one of their many spooky products.
10. Snack on Halloween Themed Treats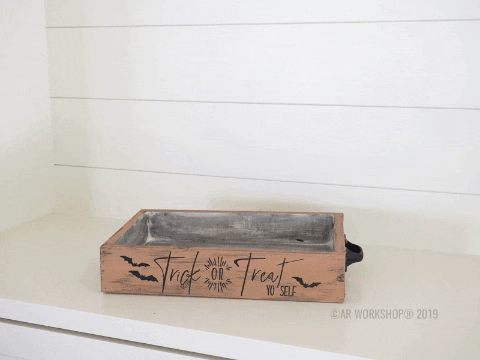 After you finished bobbing for apples, melt some caramel and sprinkle nuts on top for a delectable Halloween treat. First, you smell the pumpkin from your TJ Maxx candle. Now, it's time to taste the pumpkin. Fall baking can be a fun activity to do on your own or even with others. Either way, you'll throw yourself into the feel of the season in no time.
"Every fall, I can't help but bake in excess," St. John's University graduate student Jen Tenuto said. "I love the scents of cinnamon, vanilla and pumpkin pie filling the house. Personally, my favorite thing to make is my pumpkin cookies. While the process is a pain, the cookies come out with this cake-like airy texture that just melts in your mouth. I always add a cinnamon and brown sugar glaze on top for extra sweetness. Also, I try to make extra to drop off at my friends' houses."
Unfortunately, many people burn their food instead of cooking their food, but that doesn't mean they can't join in the fun of Halloween snacking. Pop over to CVS and take a walk to the candy aisle. Once you set your eyes on that candy corn or those Reese's peanut butter pumpkins, you can't leave the store empty-handed. Sooner than later, you'll find yourself nuzzled on the couch, candy corn in hand, with your favorite Halloween film playing on your screen.