When you pick out what college you want to go to, location plays a huge part in your decision. Do you want rolling hills, towering mountains, or flat fields? Busy city skylines or quaint farmlands? Talkative people or the kind that mind their own business? You must decide many things when you try to figure out if you want to study on the beach or in a library.
Read on to learn more about the best schools out there in amazing towns.
10. The University of California, Los Angeles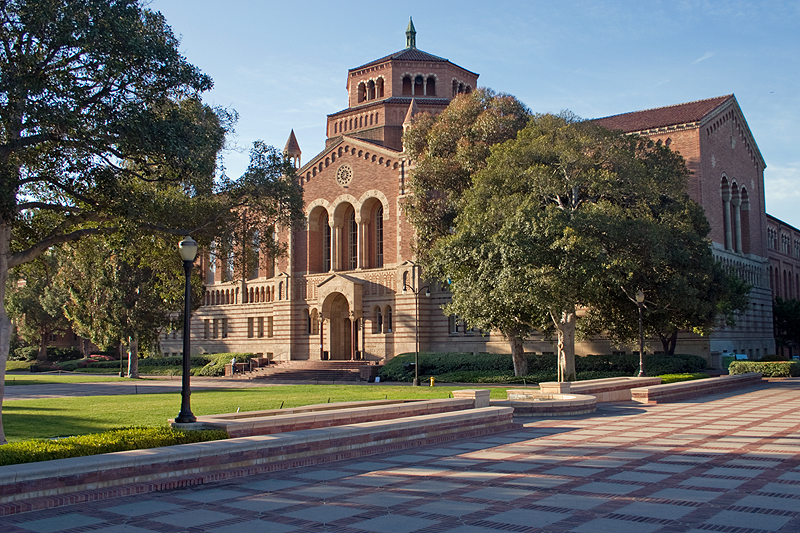 The University of California, Los Angeles, located in the City of Angels itself. Not only can you expect warm weather year-round, but the city around you offers a multitude of things to do no matter what time of year. After a hard day of studying at UCLA's prestigious School of Theater, you can consider plenty of options for blowing off some steam afterwards.
"LA has the largest variety of people and cultures I've ever seen. There's not a specific vibe or look to the place like there is in my hometown," UCLA sophomore Shrujal Ambati said. "I enjoy the beachside restaurants in Santa Monica and the beachside hikes where I love going to watch the sunset. They're all ten minutes away from campus. Besides the celebrities I see walking around every day, the vibe of college in LA is just so cinematic. I couldn't think of a more chill yet exciting city to be in—not to mention the number one dining."
UCLA has a large, diverse student population. That means you'll always relate to someone, even outside of UCLA's beautiful campus. Going to school right next to a big city also gives you plenty of food options. Imagine grabbing some delicious California sushi rolls before taking your homework down to the beach. If the beach might not fit your style, Los Angeles provides the perfect scene for theater kids or film nerds. Being the film and movie capital of the country, you'll always find museums in which to explore the history of filmmaking. What else can you expect when Hollywood's on your doorstep?
9. University of Colorado, Boulder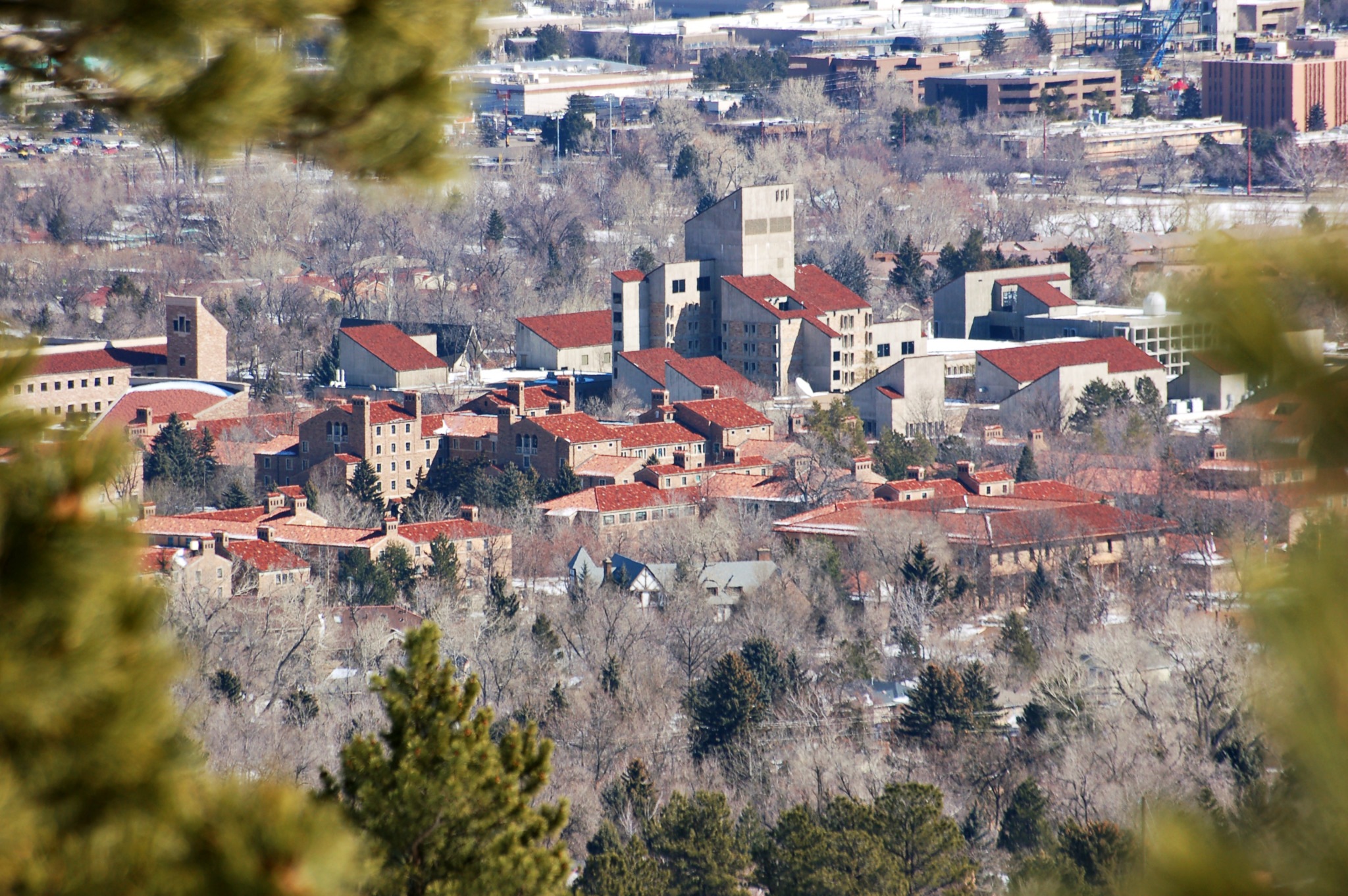 Would you call yourself a big nature lover? Do all your hobbies fall into the 'outdoorsy' category? The University of Colorado, Boulder may fit right for you. If you consider yourself one for a more active, scenic college experience, Boulder should definitely make your list. Imagine taking a nice, long hike through a gorgeous trail after sitting in class for a few hours every day. Despite the rather harsh winters, the activities and natural attractions of the city will keep you feeling like you belong. If you feel like topping off all that learning with a little more, read up on Boulder's vast history of the gold rush. That'll keep you going for a while.
Boulder, Colorado also boasts a high young adult population, so you'll always find people to hang out with even off-campus. The city has an incredibly wide variety of cuisine options to choose from. From restaurants and bars to fine dining, Boulder's got plenty of food to explore. Once you come of age, you absolutely must check out some of Boulder's famous breweries. After a week of studying engineering, you deserve to kick back with some beer on the weekend.
8. University of Massachusetts, Amherst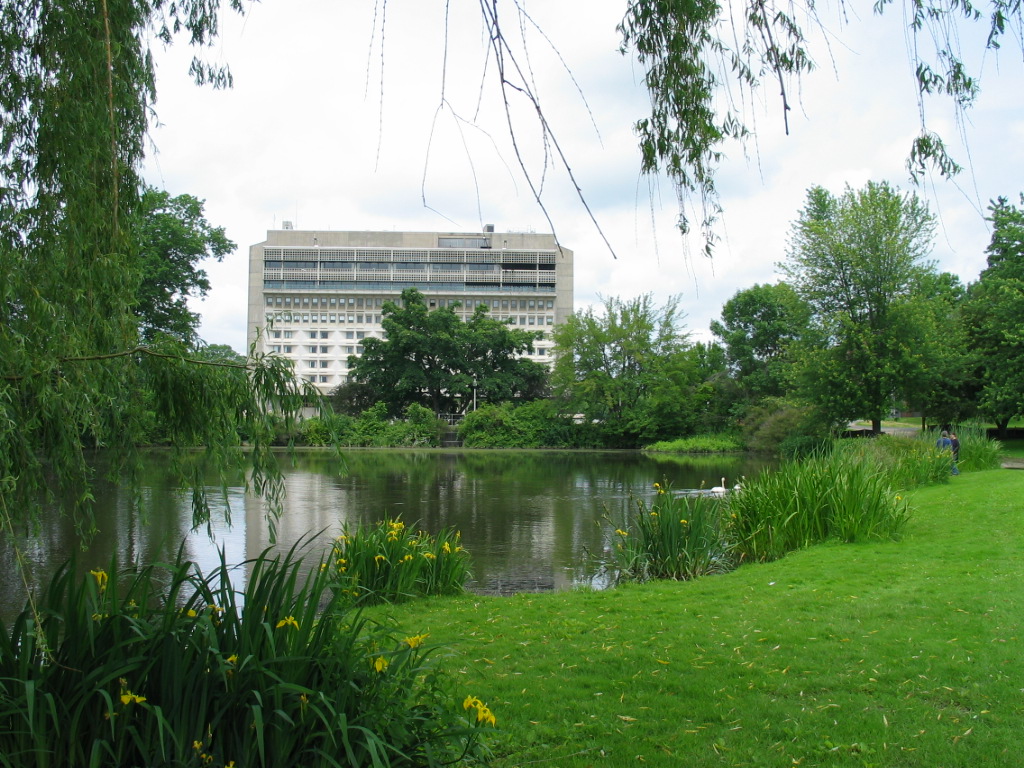 Looking for a place with all the life of a city but without the hustle and bustle of one? Check out the University of Massachusetts, Amherst. UMass Amherst is located in Amherst, Massachusetts, a small but lively community in western Massachusetts. People from many different walks of life call this historical, agricultural area home, along with close to 30,000 young adults who attend the university. The town provides a wide selection of food and drink options. Amherst boasts three different teahouses, so grab a cup of boba tea before settling down to work on your homework.
"Going to UMass Amherst is definitely great; the town is a great size and there's a bunch to do on and off campus," UMass Amherst junior Prisha Singh said. "Since the campus has so many students, it can feel like a mini city with the bustle and stress of an actual one. The town of Amherst is quiet enough that it feels safe while still being big enough to have shops, theaters, and other necessities. Downton Amherst is also convenient because there are great food spots and it is really close to campus. Being part of the Five College System in surrounding towns is also nice because you know that there are a lot of likeminded college students around you."
Amherst also houses quite a few clubs or bars to choose from. Wind down from a full week of classes with a visit to Spoke or LIT, a few of Amherst's nightlife options. The climate in Amherst feels similar to most of the Northeast, with warm summers and frigid winters. So, if you appreciate all four seasons, spend some time in Amherst.
7. Claremont McKenna College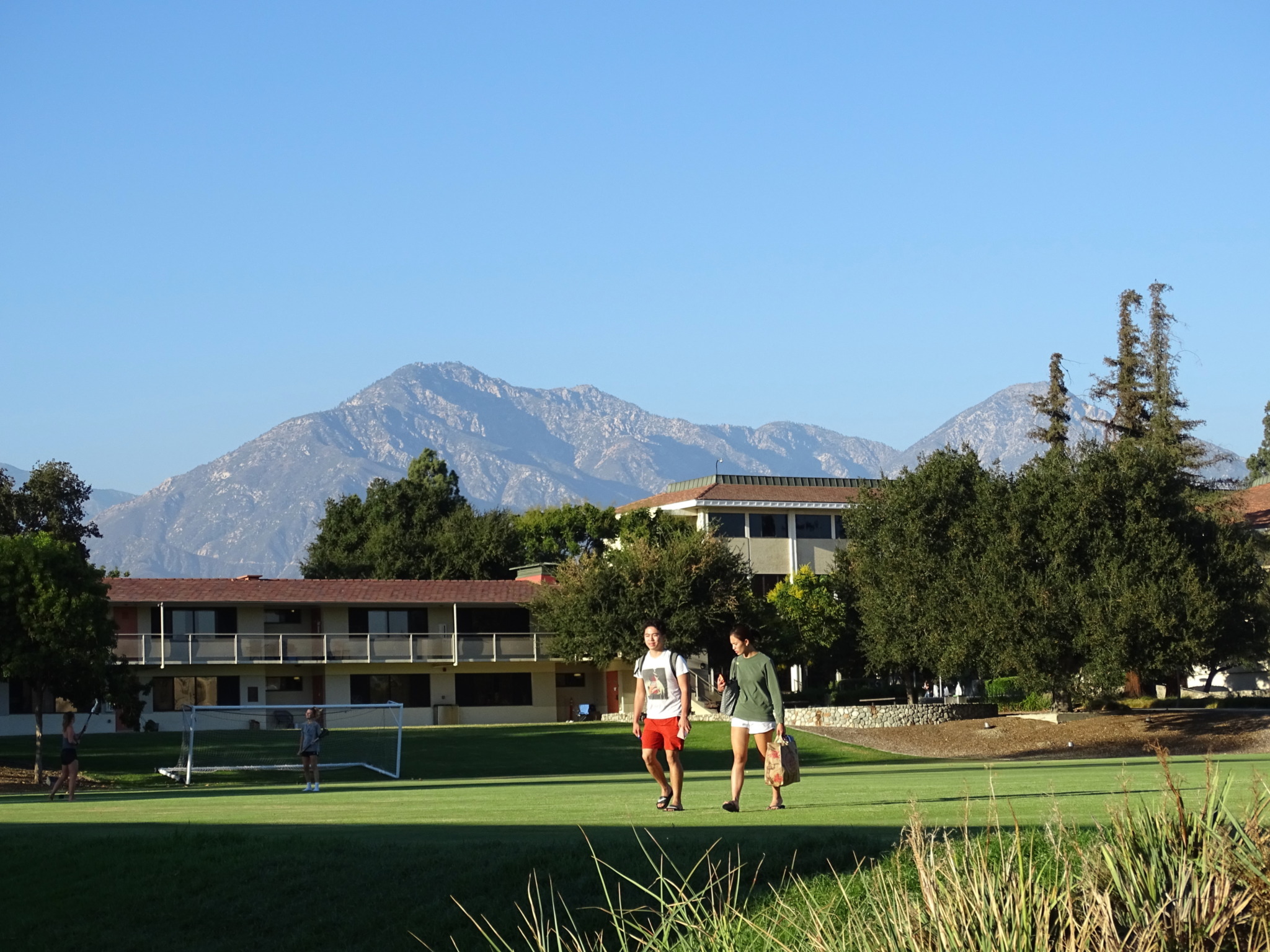 Claremont, California contains the Claremont Colleges—with Claremont McKenna College being a part of them. The town itself serves as a hub for education, with seven colleges all part of the same coalition that encourages learning. If broadening your educational horizons while relaxing in that warm, California sun tickles your fancy, then call Claremont your town.
In addition to its education, Claremont contains lots of diversity along with strong Mexican and Spanish influence. You'll find numerous restaurants around town, especially if you've got a sweet tooth. Claremont has tons of delicious bakeries and ice cream shops to choose from. After a long day of working your brain in class, wind down with dessert or by visiting one of Claremont's lovely arts attractions. The Claremont Museum of Art or Candlelight Pavilion Dinner Theater provide fantastic options for entertainment after a stressful week of college.
6. University of Pittsburgh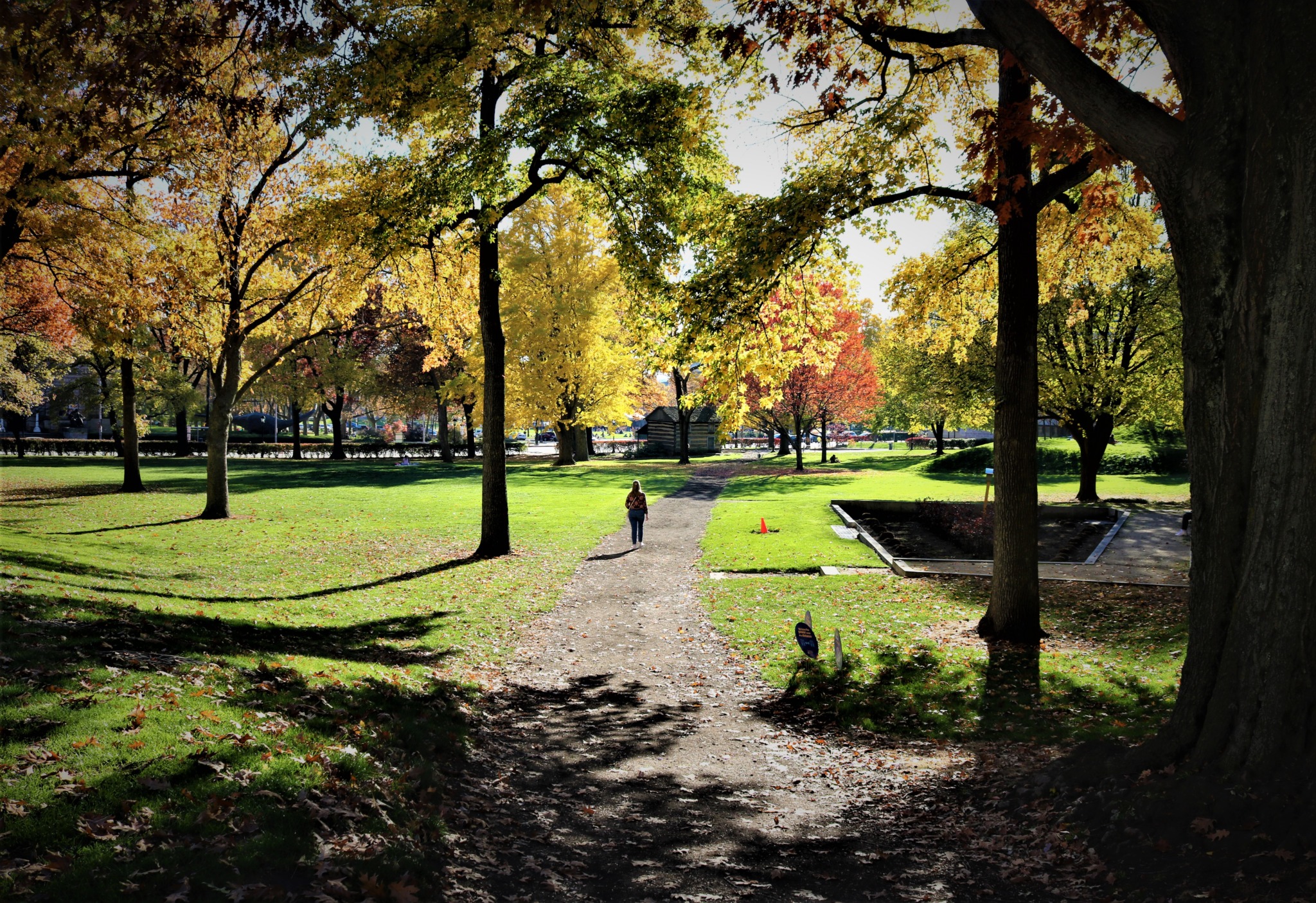 If you consider yourself a huge Steelers fan, you might just want to attend the University of Pittsburgh. This one should top the list for anyone looking for campus life and city life. Pittsburgh's beautiful city boasts a lovely atmosphere during all four seasons, along with a student population high of 34,000. You'll always run into peers to hang out with while you explore the nightlife of the city in your free time.
"I love going to school in Pittsburgh because I feel like I get the best of both worlds between having a city college experience and a regular campus experience," University of Pittsburgh sophomore Akila Sanjay said. "Pitt is right outside of downtown Pittsburgh, so there's always so much to do and there are so many different kinds of people around campus! Pittsburgh is also very diverse, so I am fortunate to be exposed to many different cultures and experiences."
Pittsburgh also has a rich history, with museums containing information on events dating back to early colonial times. If learning will take the backseat for the night, especially after sitting through a whole day of classes, grab some friends and explore one of the many clubs, bars or restaurants Pittsburgh houses. Try out Bar Marco for some delicious Italian food, or Apteka's vegan platters for starters.
5. University of Georgia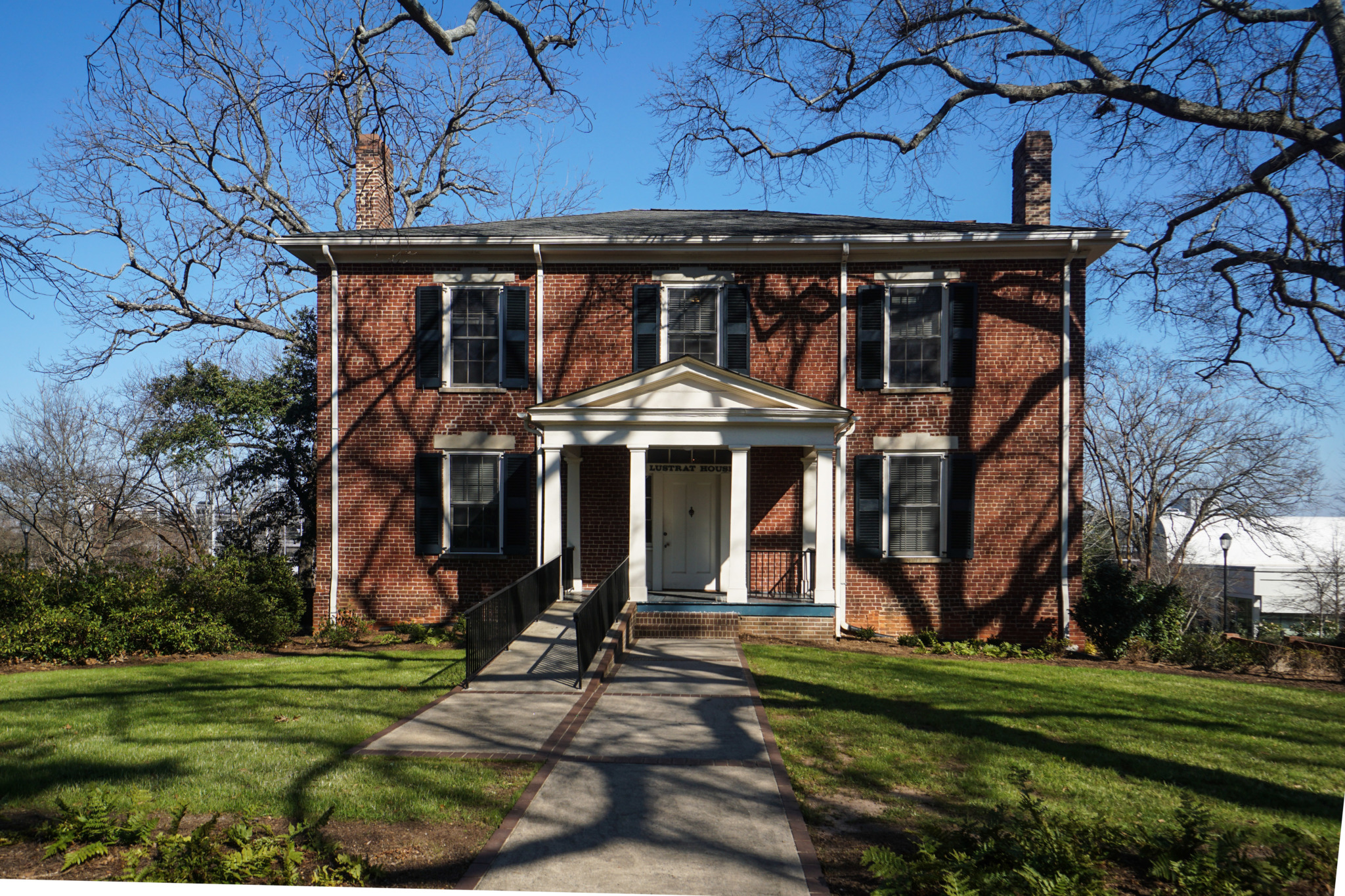 The University of Georgia—a fantastic school nestled in the wonderful city of Athens, Georgia. Athens boasts a slew of youthful activities and attractions that bolster the university as a focal point for education. Picnic in the Diomedes Botanical Garden, or tango with a partner on Pieros Street. If you don't mind the hot, muggy summers, you'll find plenty to do in Athens.
The city of Athens contains a rich history dating back to the Revolutionary War, with the University of Georgia being the nation's first land grant institution afterwards. If you consider yourself a bit of a history buff, imagine grabbing some friends after a particularly insightful history class before heading down to one of Athens' many museums to continue learning. If history's not your fancy, visit a botanical garden or take a food tour instead. Athens offers plenty of diverse food options, especially if you love Italian food.
4. Ithaca College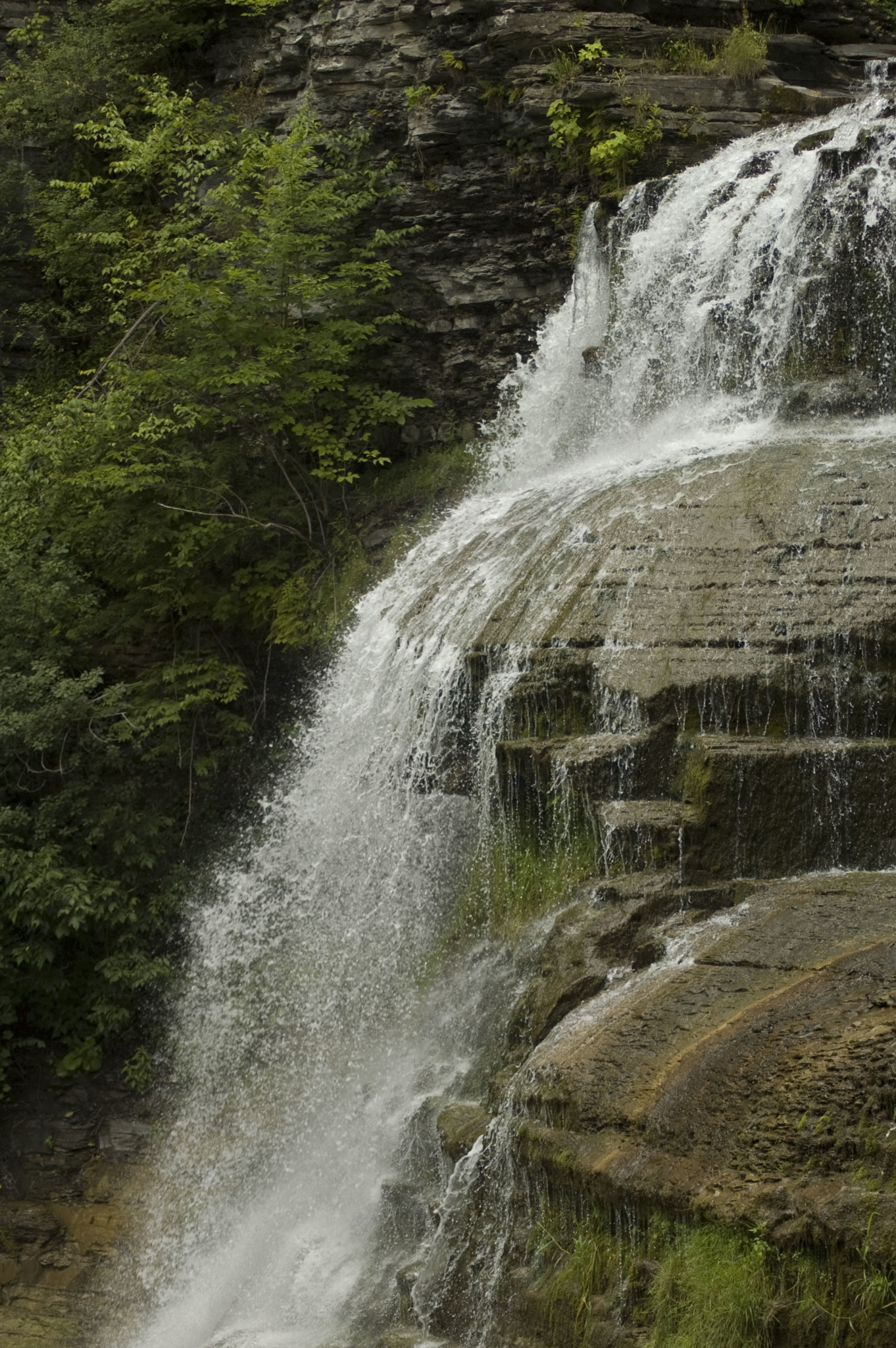 Just north of the Big Apple itself rests Ithaca College in Ithaca, New York. With a strong liberal arts core, Ithaca College has a fantastic school of communications while also showing off a wonderful college town to live in. If you consider yourself a foodie with a heart for the outdoors, you've found your city. After studying hard on that journalism curriculum, you could take a refreshing hike before heading into the city to taste some of Ithaca's signature ice cream sundae.
"I love going to school in Ithaca because you never run out of things to do," Ithaca College junior Cris Rabines said. "There are festivals almost always, countless restaurants to try, and of course, beautiful nature surrounding us like the Ithaca gorges. You get all the excitement of being in a city and the tranquility of being surrounded by nature."
Students at Ithaca College love the scenic, gorgeous waterfalls that surround the city. Despite the cold winters, nature combined with a lush history makes Ithaca a fantastic place to attend school. Plus, plenty of college students hang around the campus to help you get that community feel. After a busy week at school, enjoy the amazing sights around you, or attend a festival like Ithaca's lovely Apple Harvest Festival.
3. University of Arkansas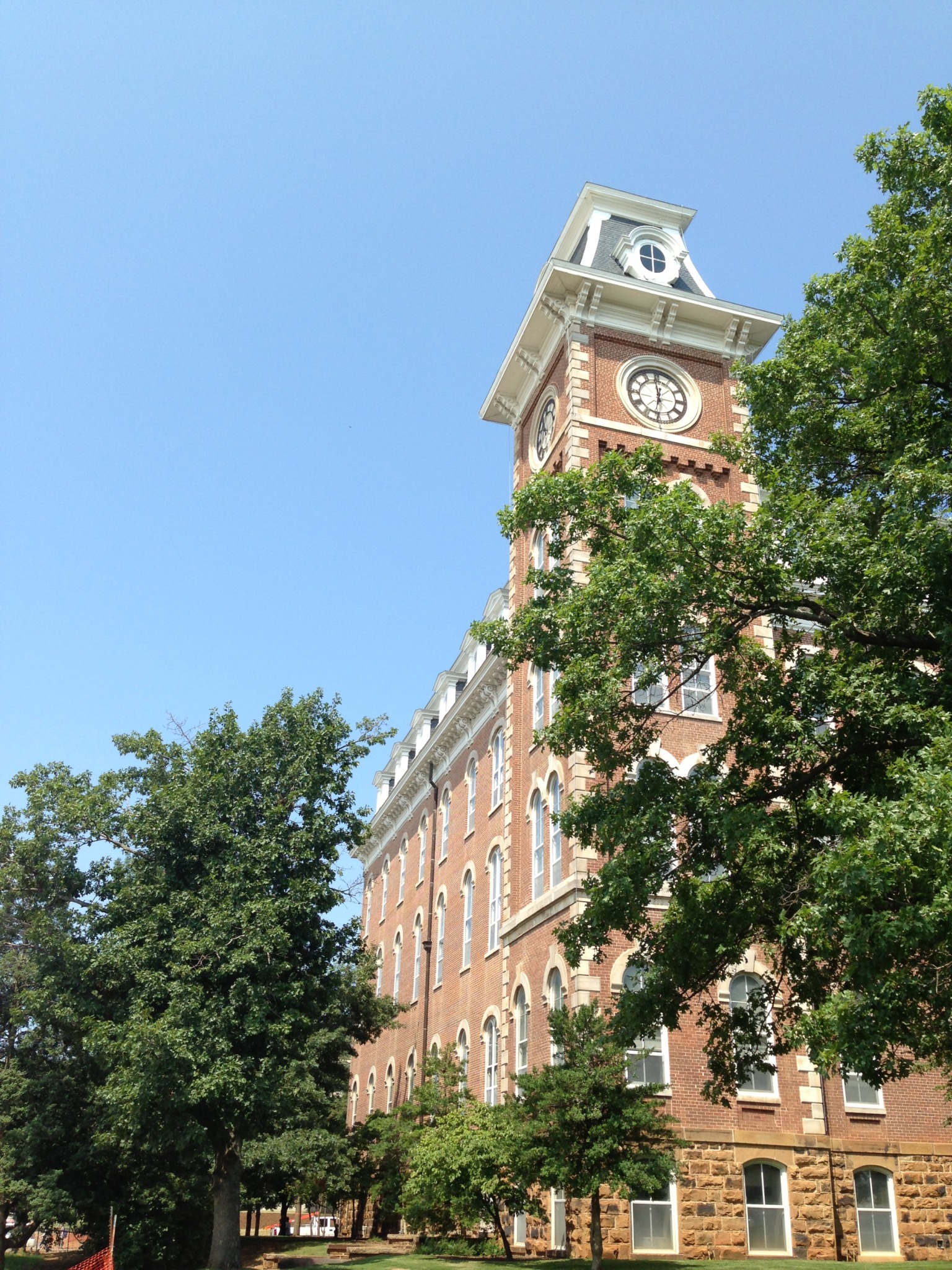 Known for its energetic spirit along with its rolling hills and warm summers, the University of Arkansas lies in the wonderful city of Fayetteville, Arkansas. Fayetteville contains a rich history that stretches all the way back to the Native American tribes of early settlement. Proven by the wide variety of majors offered at the university, it serves as the academic center of Arkansas.
Lots of young adults make up Fayetteville's population, ensuring that you'll always meet new young people bursting with ideas. After your weekly economics class, think about taking a walk or exploring some of the restaurants while learning about the culture of the town. Fayetteville has lots of attractions to keep you busy, especially if you love sports. Enthusiasm for sports in Fayetteville goes way beyond the college teams. Make sure you catch a game of basketball by the Arkansas Razorbacks if you have some time on the weekends.
2. Indiana University
Welcome to Bloomington, Indiana, home of Indiana University. This lovely school sits in an outdoorsy town that offers much for young college students. With warm summers and cold winters, you can expect to experience all four seasons in Bloomington. That shouldn't stop you from checking out all of Bloomington's outdoor recreation, though. Lots of college students spend time after class hiking the nearby trails or visiting the popular Monroe Lake.
Bloomington is another historical town with culturally diverse options. There are lots of unique Tibetan influenced restaurants to try out if you get tired of the dining hall food. Bloomington provides a variety of other entertainment options, too. With so many college students around, the town boasts tons of activities for your enjoyment. Grab some friends and spend a night on the town after finishing up your studying for the week.
1. Boston University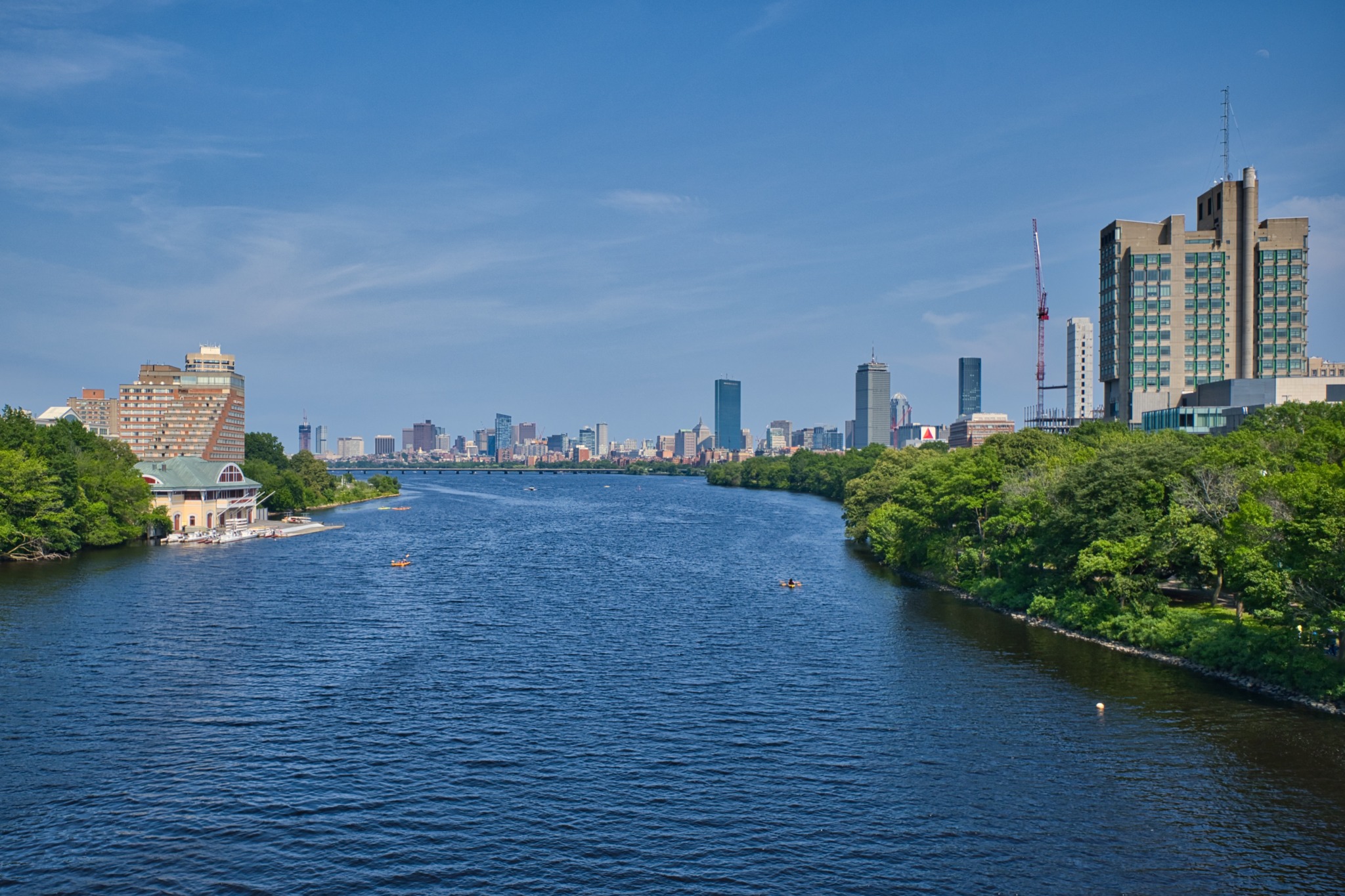 If you don't mind roughing some cold winters, Boston University resides in the culture capital of the northeast: Boston, Massachusetts. BU already embodies a spectacular place to attend school, but the city surrounding the campus didn't get the name the "Athens of America" for nothing. Boston has plenty to do, whether your interests lay in the arts, exploring the sights of the city or even just taking a walk through one of Boston's many green parks. With the Northeast being a hub for education, you'll also always find youthful people around you with many of the same interests.
"In my personal opinion, living in Boston provides the fast-paced buzz around big city environments like New York and San Francisco. However, the beauty of Boston is that there are times of great tranquility which is something I personally have learned to appreciate," Boston University junior Rahul Razdan said. "As uncanny as the BU campus is, it truly is simple to navigate because all of the classes are on one street stretched over two miles. Great restaurants are always close regardless of where you are in Boston, and it allows you to experience different countries' cuisines."
Classes are challenging, so wind down afterwards with a trip to the Museum of Fine Arts. If you don't feel super artsy, Boston has a diverse mix of restaurants alongside eateries that will quench your desires. Stretch your legs by taking a walk down the Charles Esplanade, or bring your homework down to the Boston Commons. Whatever challenges you might face at BU, the city around you can make a huge difference.