In one of the most contentious political periods of our lifetime, every student needs the details to tackle the upcoming midterm elections like a pro. Don't worry, College Magazine has you covered. Don't get caught sleeping on your right—and responsibility—to vote. But we get it, staying up to date on everything means you'd drown in information overload. Take this list of basic info and tips to help you get a foothold in this political monsoon.
Explore our Midterm Elections 101 Guide to tackle politics like a pro.
Your Most Common Questions
When are the U.S. midterms?
The midterms, aptly named for their chronology, occur directly in the middle of two presidential elections. This year, the midterms will be held on November 6, the first Tuesday in the month of November. Primary elections have occurred all throughout the year, with the earliest beginning in March and the latest ending in September—besides Louisiana that skips primary elections altogether and simply votes cold turkey on election day (way to trailblaze LA). Think of the midterms as your friendly reminder to vote in every election, not just for your favorite presidential candidates every four years.
Who's up for election?
OK, try to keep up with this one: 1/3 of the Senate, all members of the U.S. House of Representatives, 39 gubernatorial spots and loads of state legislature seats. Each state elects two members for the Senate and a varying amount of members for the House depending on the size of the state. Remember second grade social studies? It's a lot to keep track of, but hey, what else will you do if you don't keep up with your friendly elected officials?
Who's running?
The 2018 midterms have seen an enormous showing of female candidates right off the bat. According to the New Yorker, a record number of over 400 women—both Democrat and Republican—have run for spots in the House. Women make up 40 percent of the Democratic roster, according to an NBC analysis taken in June. And, drum roll for the ultimate girl power stat, the Cook Political Report has found that Democratic female candidates will statistically out-perform and defeat male candidates. Republicans have seen an increase of over 50 female candidates in this year's House race. They have put 103 women on the ballots as compared to the 48 in the previous election, as noted in Vox's article. Mary Gay Scanlon, in a previous College Magazine interview, noted that the number of female candidates has steadily risen. "It wasn't until the year after [my daughter] was born, 1992—the first year of the woman—when we finally cracked ten percent [of women in Congress]. And that's pretty recent! Right now there are 104 women in Congress, that's 19.4 percent. Given the number of women running, we should crack 20 percent this year in 2018," Scanlon said. Seriously, who runs the world?
Additionally, the 2018 primaries have produced a record number of LGBTQ candidates—more than 400 according to the New York Times. And, though the majority of districts show a majority of white voters, a lot of the nominees and candidates come from minority groups. I mean, who can forget Stacey Abrams awesome nomination for the gubernatorial campaign in Georgia? Or Lauren Underwood in Illinois? Great candidates always find ways to break that glass ceiling.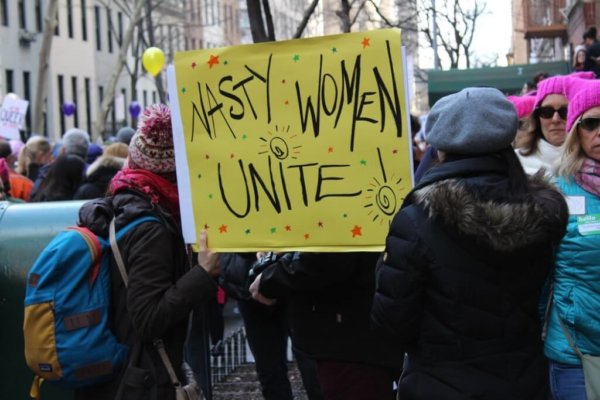 What are the results?
In 2014, Republicans took hold of both houses in Congress, but all that may change with the midterms. Democrats have nominated tons and tons of candidates and garnered a lot of support in what has been called the "Democratic" or "blue" wave. The prediction of the party's success came after unexpected wins in areas like Alabama and Pennsylvania. However, the Democrat's initial inertia may come to a dramatic halt. Results have evened themselves out in many key races, giving Republicans a reason to hope for only a slight change, if any, coming out of November. Of course, the midterm primaries are just one piece of the puzzle; no one knows the inevitable fate of the Congressional branch until November 6.
Why is it important?
Perhaps the most important question of the midterm season: Why does any of this matter? Everyone tracks the U.S. Presidential election religiously, but the executive branch only makes up one part of the U.S. government. The midterm elections determine the make-up of an essential and important branch. "I think there's a problem among students and other young voters today where they only care about what the President does. In reality, Congress is the branch that creates and ratifies the laws and represents our communities. Students should be more focused on who they elect to Congress because these people have a more direct impact on their lives," University of Alabama senior Jeremy Kessler said. This sounds like a bit straight out of the political gospel.
Who you need to look out for
Deb Haaland: Deb Haaland won the U.S. House of Representative nomination in New Mexico's first district. She could make history as the first Native American women to ever serve in the House: a landmark I think everyone could get behind and one that Democrats certainly suppor. She gained the endorsement of President Obama. What more could you want as a Democratic politician?
Alexandria Ocasio-Cortez: In an extreme upset, Ocasio defeated New York Congressman Joe Crowley in the primary election on June 26. She's a politician that prides herself on a progressive platform and on her ability to garner large grassroots support without the help of big corporate donations. Seriously, take a look at her famous sneaker picture. She literally walked holes into her shoes during the campaign.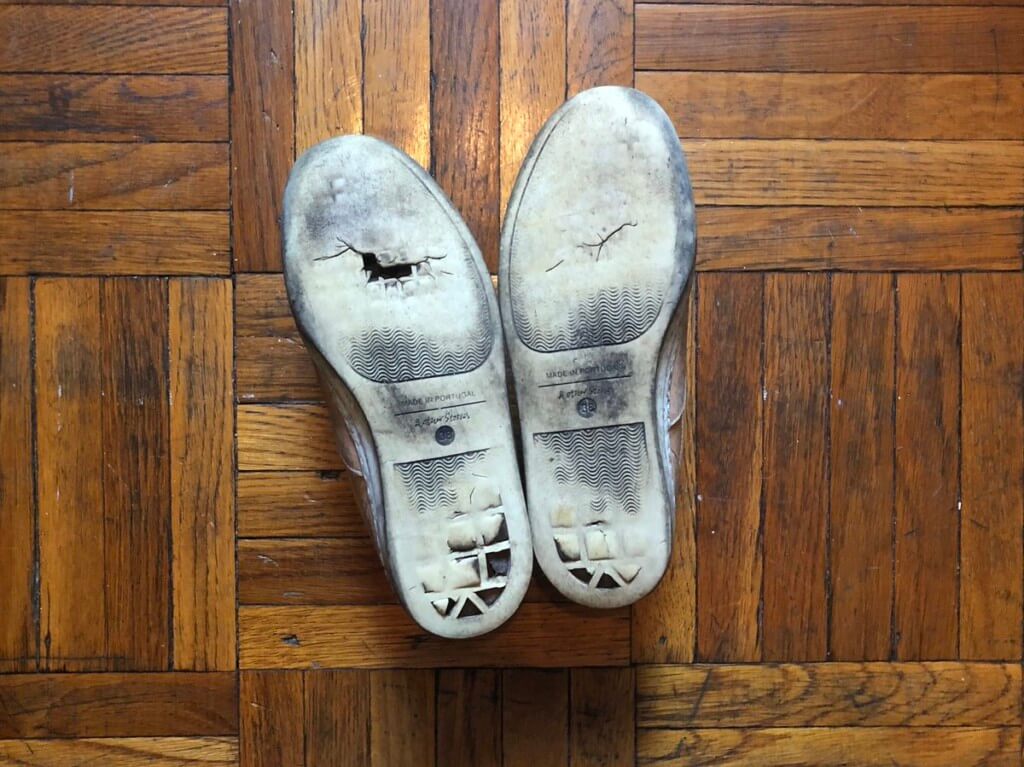 Jared Polis: Jared Polis could make history as the U.S.' first openly gay governor. How? Well, he already won the Democratic nomination for governor in Colorado. Now he simply needs to win in November. Though he faces a couple of tough competitors, he hopes his progressive platform will win him the position—and lead to a major historical win for the United States as a whole.
Mitt Romney: Romney won the Republican nomination for the Senate in Utah's primary election. With a rather strong history of political nominations (who can forget the 2012 presidential race against Obama?), Romney has a great chance of making it to the Senate in the traditionally red state. However, Romney has famously criticized President Trump in the past, meaning his nomination could signal a little trouble in paradise for the GOP. Does anything compare to a little political soap opera?
Martha McSally: Arizona Senator Jeff Flake has left his Senate seat open this election by retiring. Cue the war drums. Republican Martha McSally and her Democratic counterpart Kyrsten Sinema will likely go head-to-head for the seat come November. But why is this area so important? According to CNN, "If Democrats have any chance of taking back the Senate, they will have to win in Arizona." Though both candidates traditionally come off as moderate individuals, no one can doubt the importance of one more Republican presence for the GOP in the Senate.
Steve Knight: California's 25th District's Republican incumbent Steve Knight faces a tough challenge ahead of him. As the new "Democratic wave" seems ready to take over the midterm elections, Knight will need to use everything he can to hold onto his seat in the small conservative area of California. If he loses, it could mean good things for Democrats. If he doesn't, it could put some doubt in the minds of the "wave" believers.
Of course, look out for the candidates in your area. Sure, you'll seem like an intellectual badass if you know all the famous midterm candidates throughout the U.S. (and trust me, so many prove worthy of recognition), but it won't do you much good to if you can't remember the names of the politicians in your district and in your state. Midterms provide a great opportunity for you to stay active in your local governments and in your community. Hit the books, or the internet, and start learning about your candidates.
How to get involved
Volunteer
As noted in her Powerful Women Leader's Article, Deb Haaland reached her position as Democratic nominee for New Mexico by volunteering. "I started out as a phone volunteer, walking into campaign offices and making phone calls, like a lot of folks have. Eventually, I ended up getting a couple of paid positions on campaigns," Haaland said. Besides its potential political benefits, volunteering provides an amazing outlet for students to support candidates and causes they love. Orgs such as Victory Fund, EMILY's List and Human Rights Campaign work on electing specific types of candidates such as LGTBQ politicians or women, and constantly search for volunteers to spread the word about candidates they've endorsed. Likewise, nearly every political candidate looks for volunteers to help out with campaigns. Plus, volunteering always looks great on a resume (hint, hint, job-hunting college students).
Intern
A word most students know rather well, internships anywhere proves a feat all on its own, but imagine working for some of the most powerful men and women in the U.S. Lots of organizations look for potential interns and many candidates look for students to work in offices during campaigns. Check College Magazine's 50by2050 monthly newsletter to see a few examples. If you need a place to start a political career, it never hurts to gain some real-world experience in the work place. Imagine all the fun conversations you could have while sitting down for some coffee with a soon-to-be (or maybe current) senator.
Vote
Nothing else compares to voting. If you choose to do anything, choose to vote. Choose to use your voice in support of the issues you feel passionately about. "I think it's important for students to be involved in midterm elections as well as other elections because it is our responsibility to vote. It is our future at risk, therefore, we should put some effort in to making it a good one," Berry College junior Diamond Newsome said. Though many states' primaries have already passed, the clock still ticks for the big sha-bang in November. Don't miss out. VOTE.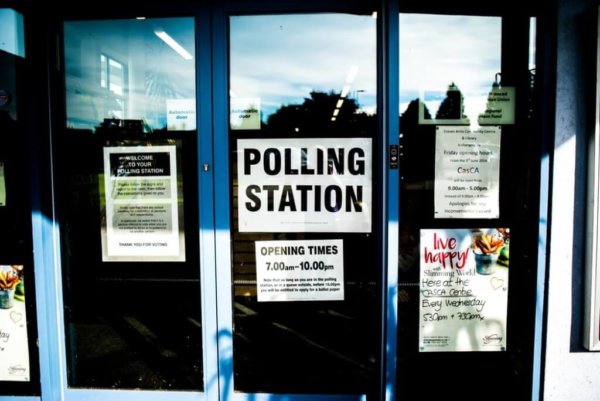 Takeaways
Do yourself a service and involve yourself in every election you can from local government all the way up to the seats that fill Capitol Hill. Register to vote before November 6 and feel the tides of patriotism wash over you. Without your voice, democracy doesn't work. "I vote in any election I can and have plans on volunteering in the future. This midterm election season stands out more than any other midterm election in our lifetime," William & Mary junior Jo Rozycki said. Absorb that advice. If you need to register, register. If you don't know the candidates, look them up. Most importantly, stay informed and stay active. Happy election year!