Most of the downsides at the
University of Florida
are so minor that students forget about them; there's no chance you'd be thinking about them on an every day basis. With so many thousands of students in attendance each year, it's clear that these minor common complaints are nothing more than small annoyances. 
1. Parking and Parking Tickets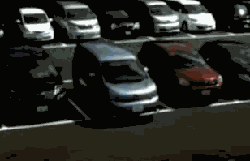 Honestly, it's like campus police have nothing better to do. Parking on campus (and all over Gainesville) is very limited and works based on a coded color system. All of the convenient spots for students are marked with the most inconvenient color, leaving on-campus students to park their cars miles away. Don't even think about parking your car in a place it doesn't belong, even if it is only for a few seconds. By the time you walk away and come back, you'll already have a ticket. The tickets are usually no more than $30, but they add up. You're almost guaranteed to be greeted by a bright yellow envelope at some point in your four years, whether it's for having the wrong decal, going just a few miles over 20 on campus or even just parking on the line. Let's not forget the annoying traffic at all hours of the day.
2. Terrifying UF Alerts
Gainesville houses more than just college students, so it only makes sense that there would be a campus-wide system of keeping the students informed. While UF Alert texts and emails are a great method of keeping the campus
safe
, they are often vague and usually pretty terrifying. The University of Florida is without a doubt a safe place, but the constant stream of alerts will leave you feeling paranoid at first.