As I was preparing myself to go to college, I always reminded myself that the most important thing to me was to stay true to myself. I've watched so many movies about kids that were so easily influenced in college, that by the time they realized how much they had changed, it was too late to save themselves. I spent 18 years of my life figuring out who I am, what my values are and what I want to do with my future. Also, I'd like to think that my hometown, my childhood, my family and my friends taught me enough valuable lessons to last me the next four years. So why would I throw any of that away?
I understood that changing is an inevitable part of life, but I always feared that I would mold myself to satisfy those around me.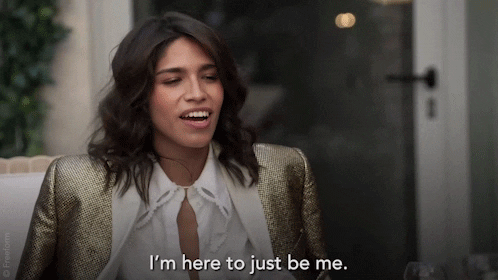 My mom said I'm painfully a people pleaser, but I told her that I would prove her wrong, since the people I'd meet would be complete strangers. As much as I loved meeting new people and getting to know them, I found it hard to believe that any of these people would know the real me— the one who holds onto her memories of playing soccer, the one who likes staring at the jellyfish at the aquarium for way too long, the one who likes putting parmesan cheese on everything, and the one who still has her singing High School Musical journal to write her dreams in.
While in the pandemic, students were forced to communicate with each other through social media, getting to know the logistics and personalities of their roommate(s) and potential classmates. It seemed very dystopian to integrate myself into an entirely different community through my laptop's camera and to tour my school's campus on the opposite side of the country. 
There were several group chats that never laid to rest when Emerson's class of 2025 got their acceptance letters in their inboxes. Everyone was so excited to "meet" each other and set up coffee dates to eventually hang out with each other when everyone was allowed on campus. I spent every hour of the day trying to remember everyone's zodiac signs and their majors and the cities they were from. It was exhausting, but I got such a comforting thrill seeing that there were so many people that were excited to get to know me.
Seeing each other's music tastes was my favorite part of the beginning "small talk" conversations.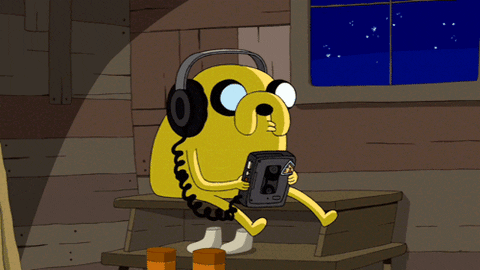 It was fun finding out if people's appearance matched what artists and bands they listened to. At first, I was scared to admit that I still actively and unironically listened to my favorite boy bands and boy band products that I drooled over in 2013. I was intimidated by how many people listened to popular music from the 70s or artists that were so new they didn't even have 100,000 streams on Spotify. Everyone's answers seemed very original, and to me it just felt like everyone was a little more "grown-up" than I was.
I stopped responding for a while, after I had twitching fingers from non-stop texting for the last few days. I didn't know what to say. Then a girl with the most radiant aura and the friendliest smile typed, "I love Harry Styles and One Direction!" And my nerves settled, then disappeared. Not that Harry Styles and One Direction are only for children, but that text satisfied my inner child.
We then went on to text each other privately, eager to see which songs were our individual favorites, which members were our favorite, and what merch we had. It felt so easy and natural to talk to her, I didn't feel like I had to put a mask on and pretend that things were my favorite, when they really weren't. I was scared of college because that meant that I truly had to grow up and let everything from my childhood go, but maybe that wasn't the case anymore.
She became the person I felt most excited to learn about.
Her name was Molly, she loved mac and cheese as much as I did, and she was destined to be my freshman-year roommate. My mom warned me about getting too close to strangers, but I completely ignored her. We sent each other Christmas gifts and we bought tickets to a Harry Styles concert ten months in advance. And I didn't regret a single penny. 
Freshman year roommates, from what I heard, were always hit or miss. Thankfully for me, I found someone that I never could get tired of. After that first conversation, I never wanted to stop having them. She went from someone who surprised me with their height the first time we met in person to someone that I'd do anything for. She taught me how to enjoy the little things.
My most memorable parts of freshman year were going on walks around the Common after class, getting boba to reward ourselves, and redecorating our tiny, little dorm room every couple weeks.
We always felt out of place. Our families had to rearrange several puzzle pieces to figure out how we could afford tuition, and a lot of others didn't have to worry about saving up. During freshman year, the only person I felt safe talking to about this was Molly, and the fact that I knew we were both going through the same things made me feel sane.
Meeting Molly was something that I didn't know I needed until it happened. She healed my inner child, who was conditioned to believe that in order to succeed, you needed strictness, routines, and minimal rewards. In exchange, she gave me patience, kindness, and a best friend. Molly changed my perspective on so many things for the better. So, for anyone that is wary of your freshman-year roommate, don't be scared. They can potentially become the best thing that college has ever given you.