The weeks leading up to move-in day with your new roomie can only be described as a unique type of honeymoon phase. You're swapping décor ideas from Pinterest, sending cute 'Gm streaks' Snapchat and exchanging only your very best stories from high school to slyly gauge each other's partying habits. However, only when you start sharing a shoebox-sized bedroom for nine months do you really know who they are.
To speed up the process of deciding whether to become BFFs or just politely coexist, read the top 10 ways to get to know your new roommate.
1. Spotify swap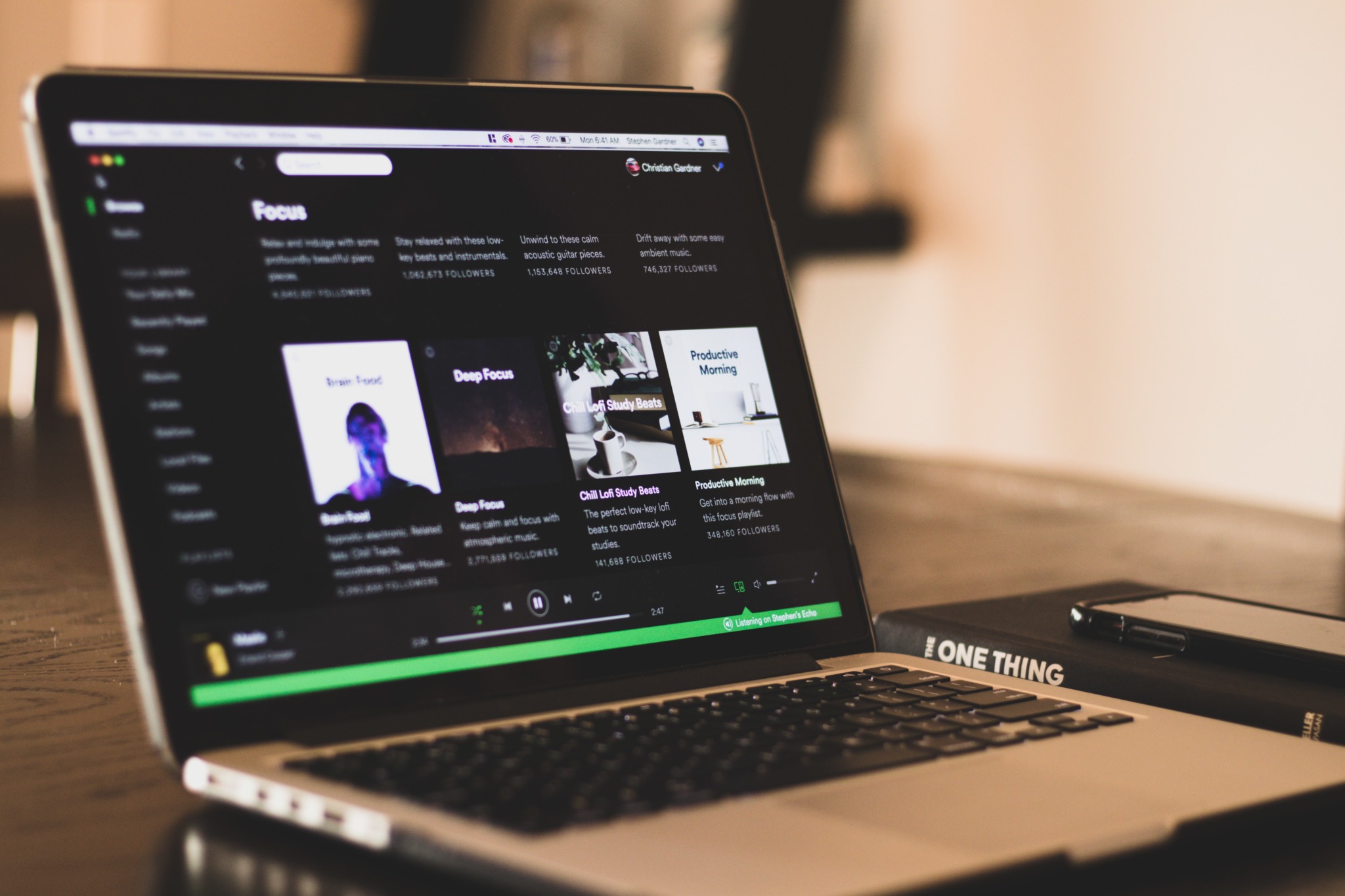 A person's music taste speaks absolute volumes about what they're truly thinking, feeling, or vibing to, and provides an overall summary of what's really good. Offer to create a playlist for your roommate consisting of your favorite bops and vice versa via Spotify (or Apple Music if you're still on that wave…tragic). You'll gather a general sense of their energy and style and compare to your own. Obviously, a friendship won't be completely determined by whether or not you're into the type of same music, but the exchange acts as a unique ice breaker and solid starting point. If your top song is WAP while theirs is Chicken Fried, having such information could be crucial to relationship growth.
2. Go out and do something fun together (besides partying or eating)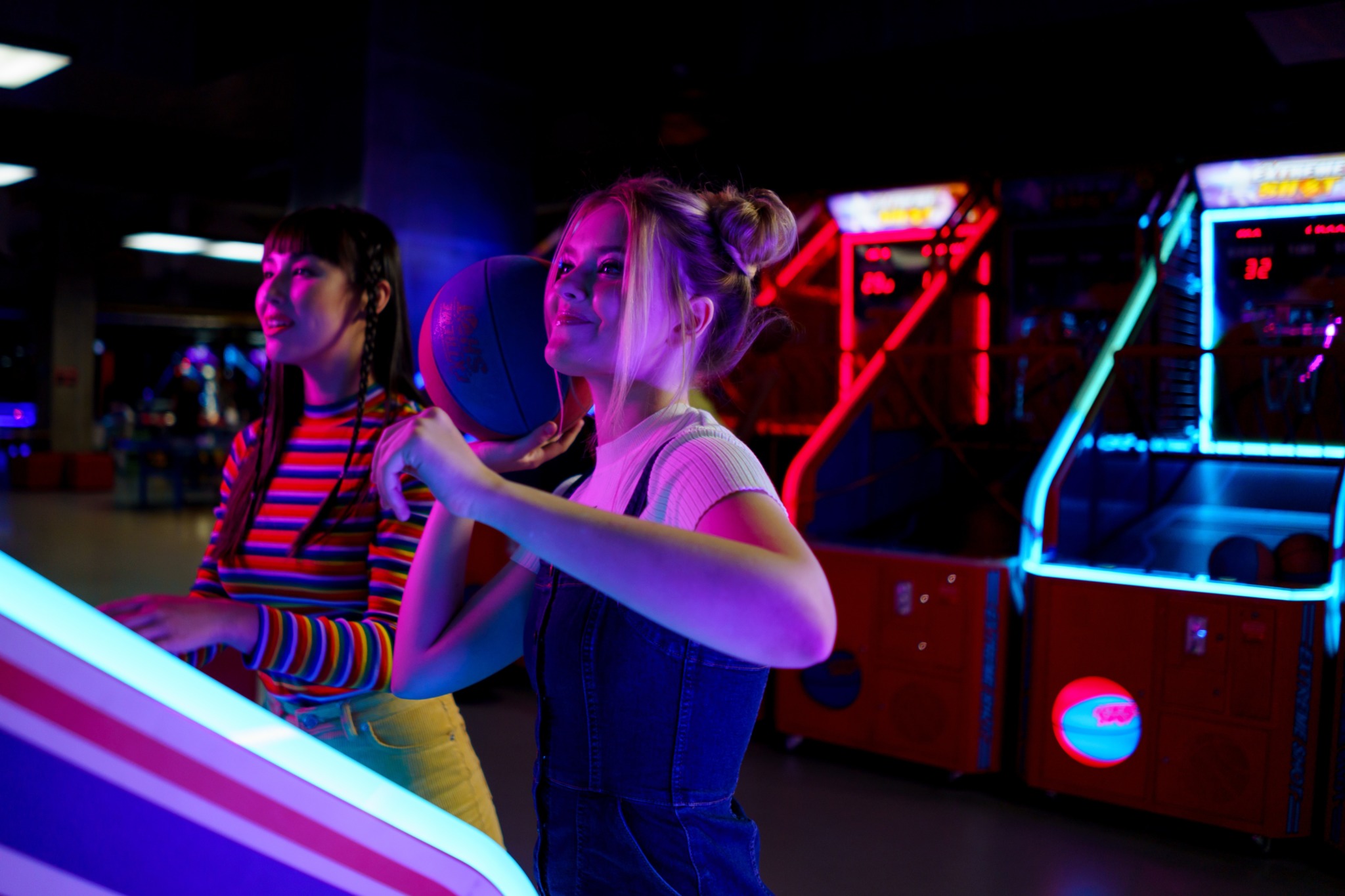 Someone's true personality shines through when they're making an utter fool of themselves. Sorry, I don't make the rules. Go bowling with your roommate and see if they're the competitive type, or if they're proudly rolling gutter ball after gutter ball. Maybe try ice skating and take note of whether or not they're afraid to fall on their ass in front of 12-year-old kids. "Last year I went to a laser tag place with all the guys in my suite when school started, and it immediately broke the ice," said UC Berkeley sophomore Will Sherman. "We didn't have to do any bulls—t small talk. We just had fun." Surfing, skiing, rock climbing— the list of possibilities goes on and on. Get comfortable around one another in ways other than conversation. Once you've seen someone clumsily eating sh-t on the slops or catching waves, there's a bond like no other.
3. Invest in We're Not Really Strangers
The card set of unique, thought-provoking questions to ask your friends and family recently blew up on TikTok, and I think is the perfect way to dig a little deeper with your roomie. The cards are split into three levels of questions: perception, connection and reflection. If you don't want to get too intimate, stick to the perception cards, with questions like 'what shows do you think I binge-watch' or 'what do you think I'm most likely to splurge on' and save the next two sets for a later date. You can go deeper into the game when/if your relationship grows. But in the beginning, just reflect on why they think your favorite movie would be Mean Girls or why you're most likely to splurge on concert tickets (these may or may not have been answers I've gotten about myself).
4. Or… just Cards Against Humanity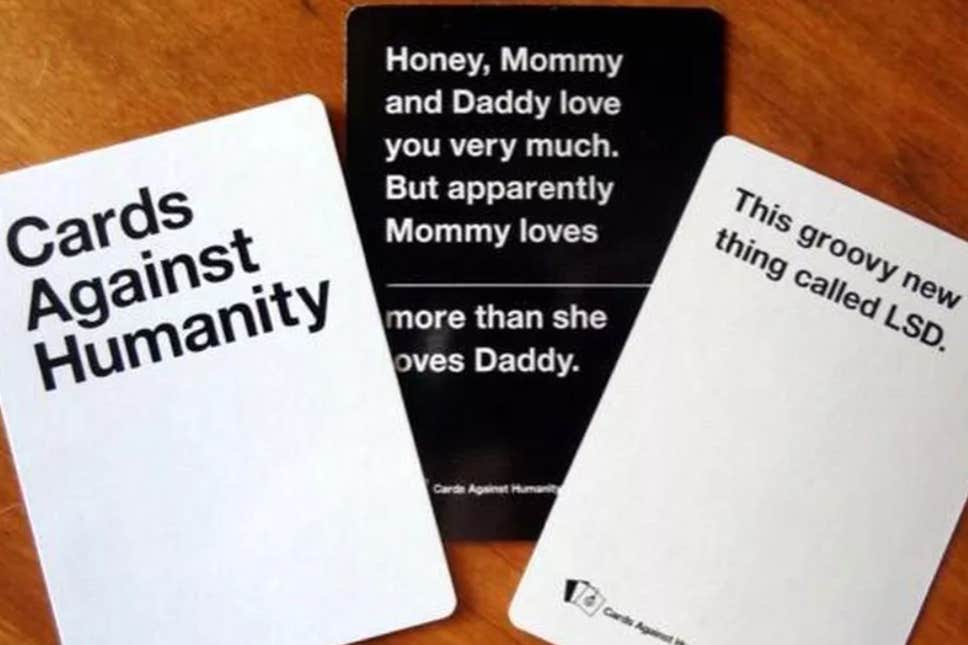 If you're on the hunt for something a tad more lighthearted, no one's ever gone wrong with Cards Against Humanity. CAH acts as an ideal ice breaker to genuinely get to know a person's sense of humor. See what hilarious answers they come up with, and what card they choose as the winner when they're the judge. As raunchy and quite R-rated game, any awkwardness between you two should greatly decrease after a couple of rounds. Grab a couple of other friends, some drinks and see the kind of crazy responses your roomie comes up with. You could be surprised by how she throws down the 'micro pig wearing a tiny raincoat and rainboots' card.
5. Ask about boundaries ASAP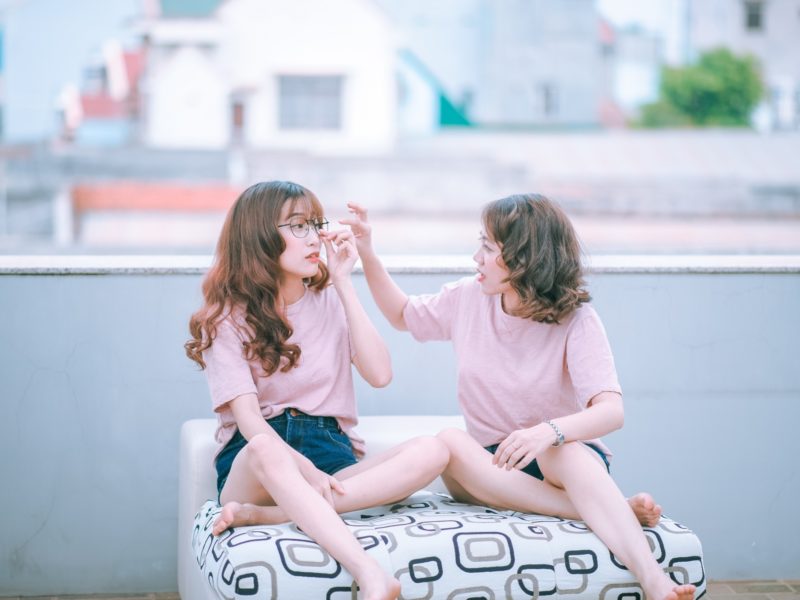 During my freshman year of college, I so badly wanted to come across as the super chill, laid back type of roommate, which meant I didn't set any boundaries. Fast forward a couple of months, and the two girls I roomed with were in a serious romantic relationship. I'm not saying your roommates are bound to do the same (hopefully), but use my story as a motivator to let your roomie know what you're cool with and what you'd rather avoid. Many people fear coming across as pushy or uptight, but if talked about in the appropriate way, then nothing should cause you to worry. You'll learn about their preferences and requests as well, and quickly learn if they decide to be respectful of yours. Not only will you get to know them a little better, but the simple conversation leads to the avoidance of awkward confrontation in the months to come.
6. Binge-watch, but together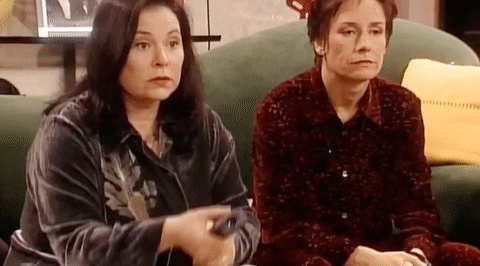 Right off the bat, I want to strongly recommend New Girl as your show of choice to binge-watch with your roommate. If you know, you just know. However, the countless amount of shows on Netflix and Hulu provide at the very least a couple of options that grab your guys' attention. "We didn't have beef with each other, but we were just really different people," said Brown University sophomore Kaylah Brown. "But we decided to re-watch Grey's Anatomy together so we'd have some common ground. We talked about the show all the time and it just made things less awkward in general." Seeing the type of shows they enjoy and how invested they become works just like getting to know someone through their music taste. Plus, the two of you are always going to have something to do together if you're just hanging out in the dorm, and have at least one thing in common if you're struggling to find any others. Just know if they don't like New Girl…run.
7. Hijack their Tinder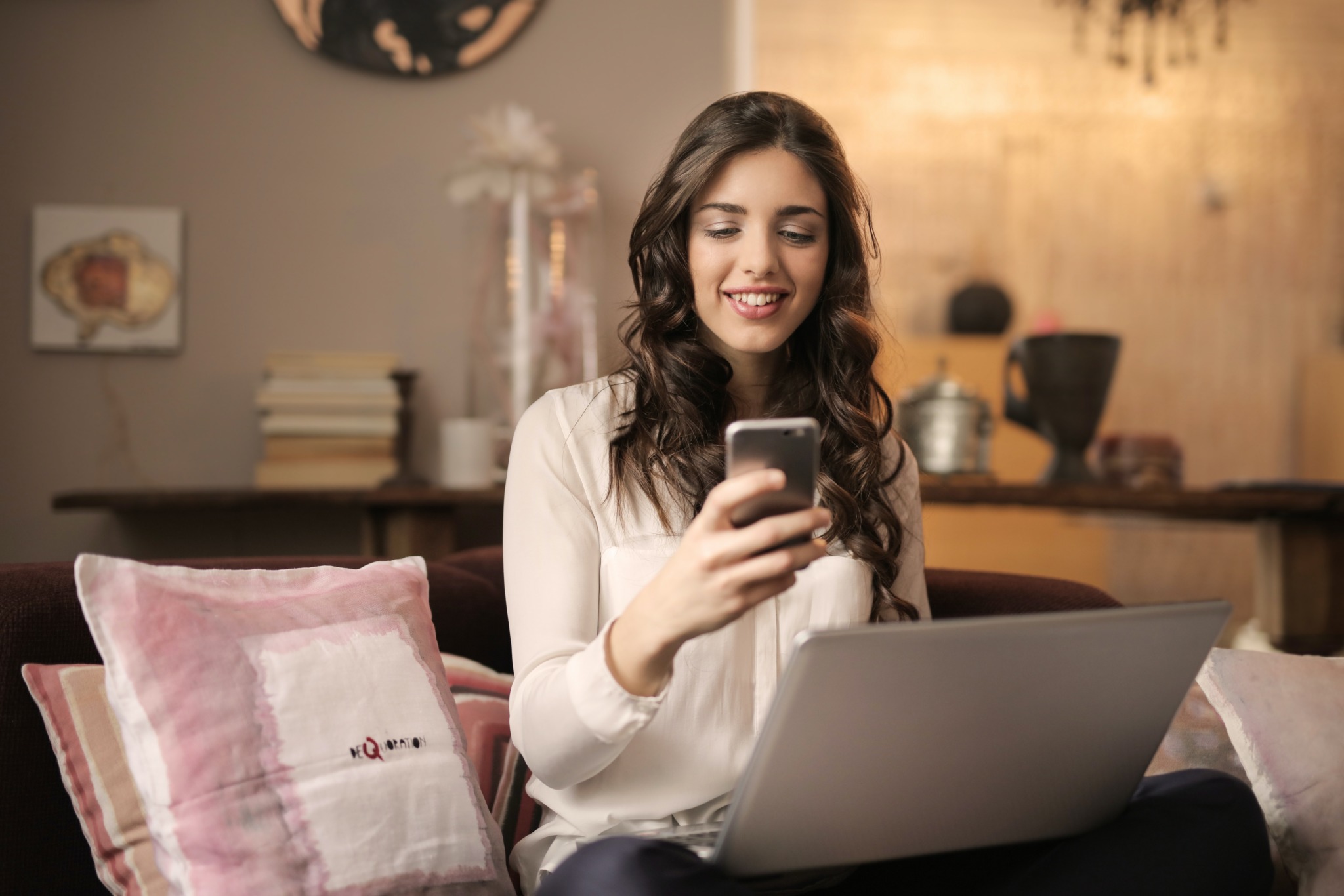 Obviously, dating apps won't apply to everyone, but if the opportunity stands, seize the day, ladies and gentlemen. Swap your Tinder or Bumble accounts (or any of the hundreds of other apps because we don't judge) and swipe around for them, message their matches and just mess around with one another. "My roommate and I had a wine night and then traded our Hinge accounts," said UCSB sophomore Izzy Kleiman. "We were just messaging guys the dumbest stuff and seeing who could actually get a date first. Such a good night." You can even make a game of who can send the cringiest yet creative pick-up lines, and whoever has the worse one drinks. A true 21st-century bonding experience, but very hilarious nonetheless.
8. See how they interact with others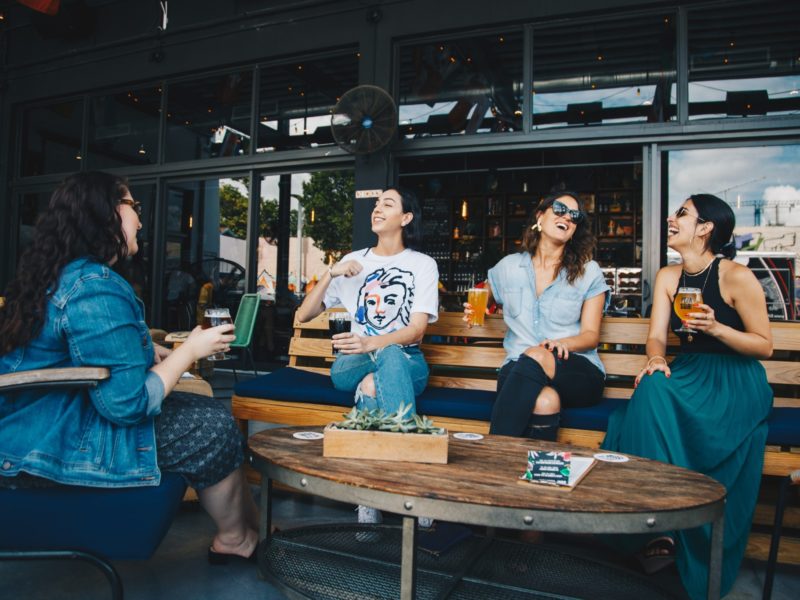 Growing up, my mom would always say to me, "You shouldn't be friends with someone just because they're nice to you. Make sure they're nice to everyone." She really snapped with the wisdom, to be honest. Hang out with your roommate in group settings, whether you guys just go to the random dorm party you heard about down the hall or the dining hall with those nice neighbors you met at the floor meeting. Seeing how they treat and talk to others will surprisingly tell you a lot about them. They're not some horrible person if they don't become BFF's with everyone in their path, but simply look out for red flags such as sh-t talking, judgmental comments, or anything in general making you do a double-take.
9. Don't be creepy, but be very observant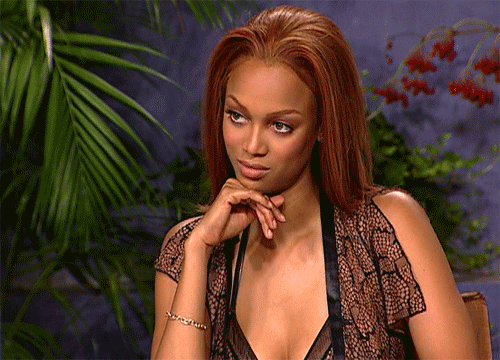 The devil's in the details, baby. Being observant isn't a matter of psychoanalyzing the person you live with (please, don't do that), but rather just picking up on their little habits and preferences. What kind of snacks are they constantly eating? Are they more of a Netflix, YouTube or TikTok type of person? Morning person or night owl? You won't have to try very hard to notice such things, as catching onto the habits of someone you live so closely to leads to sometimes knowing more than intended in the first place. Plus, you'll be able to get them some nice little gifts for birthdays, holidays or if you just feel like being the roommate of the year. They're always munching on Hot Cheetos? Grab 'em a bag while you're at the store. Be kind for no reason! You'll like each other more.
10. Be yourself (cheesy, but true)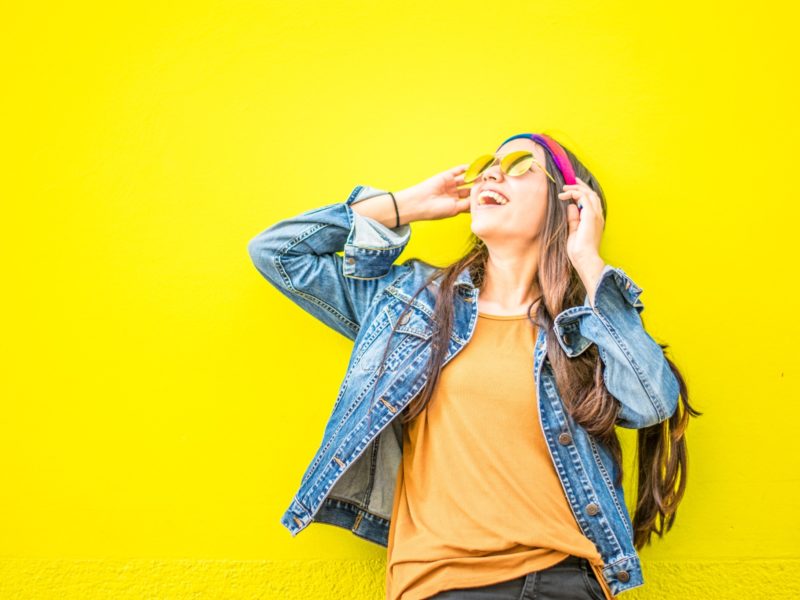 You're checking out their music taste, analyzing their card game responses, observing their little habits and occasionally ransacking their Tinder DMs in order to get to know them. But remember— they're doing the same to you, too. To really know if the roommate vibes link up, you cannot advertise yourself as someone other than yourself. In a closet-sized bedroom where you practically live one top of the other, the truth of your personality and character will surface sooner rather than later, so just keep it real right off the bat. Your college experience will be so much more enjoyable if you just remember to stay true to yourself because your true friends start to stick around. Happy dorming!