What would a multicultural and multilingual book club look like? Well, join the club and find out by studying Comparative Literature. If  you want a program that takes customizability to another level, then Comparative Literature might be for you. Of course, liking literature will help. Comparative Literature programs give students the opportunity to learn about the literatures of two (or sometimes more) cultures and you guessed it, compare them. If you want adequate reasons to convince your parents that you just "need" to study abroad—honestly, this major might be one of the few that present a strong argument for that. If you want to get the most out of this major, be prepared to fully immerse yourself in another culture.
Read on to find out what being a comparative literature major really entails.
What You'll Be Doing Comparative Literature asserts itself as one of, if not the most, flexible major for most universities. You can also simultaneously gain most of the English major related skills while learning another language—or two if you want a crazy challenge. If you like France, then emphasize on studying French literature. Bilingual in Japanese? Then why not learn about the English literature in relation to the Japanese's literary canon?
"Without Comp Lit., I never would have understood how much more literature there is beyond the English classics," UC Davis alum Daniel Chang said.
Studying literature from multiple cultures really unlocks greater understanding and epiphanies about what literature can do for humanity as a whole—rather than just those in respect to the English canon.  The flexibility makes the Comp. Lit major so exciting and diverse in the intellectual scope.
The Classes You'll Take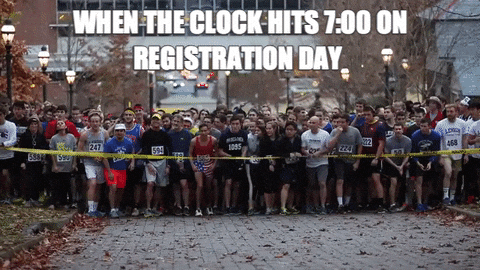 The greatest part of the Comparative Literature major lies in the classes that you'll be able to take. Of course, you have to start with an introductory course of some sort, but you'll quickly be able to begin shaping your journey. This typically includes taking some sort of introductory course and then a class dedicated to a certain time period. After all, an intro course will give you the most foundational understanding you need to ensure that you even want to major in Comparative Literature.
Most schools with a comparative literature program offer courses relating to myths and the origins of different culture's mythologies.
"My love for my Myth and Literature class came from my childhood when I read the Percy Jackson series. And this class is really just fascinating for those into mythology," UC Berkeley Senior Elizabeth Gonzalez said.
I'm sure we all read the Percy Jackson series and still have somewhat of an unsatiated interest in mythology because the movies turned out as so unfortunately terrible. This class might fill that need and elaborate upon mythologies beyond the Greeks as well.
Another fascinating class would be a comparative literature class about literary theory. Now, English literary theory can be interesting but you only end up getting the English perspective of how and why we understand literature in a certain way. With a comparative literature class that focuses on literary theory, you'll get to experience how and why another culture understands their literature in that way. Learning about other cultures makes for a much more engaging experience..
Like watching movies? Most Comparative Literature programs recognize film and media as a substantial part influencing the literature being studied so, they have a class for that. Most of the Film and Cinema classes that have to do with Comparative Literature will either have a foreign spin or critically explore how film influenced and gets influenced by literature. This class should excite Comparative Literature majors who are always reading—take a film and media course and watch something instead.
Comp. Lit offers course flexibility and a foreign language. You typically have several choices from an array of different languages so, you should choose one that interests you. Even if you're already fluent in a second language, try something new, because having a third language might just give you an unbelievable resume bump.
To learn a new language, you would have to take a series of classes—and be sure to pick a language from a country you might want to travel to. Hint: Comparative Literature might be the major where it makes the most sense to study abroad—you'll learn the language and root yourself in the very culture your major focuses on. If your parents or grandparents object to your major, these may be some good points to bring up. After all, travel and experience composes the most necessary part of the Comp Lit. major, right?
How Do the Internships Compare?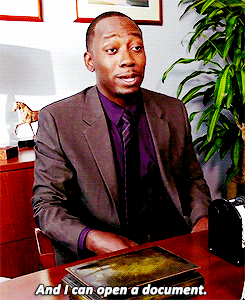 Despite my successful or unsuccessful attempt at a pun in the title, I have a little secret to share: comparative literature internship opportunities will actually surprise you. Of course, Comparative Lit majors will have equal opportunity to the classic English and Journalism type internships—the editing, article writing and research assistants. However, some opportunities that might surprise you include legal and teaching opportunities.
Most comparative literature majors can demonstrate proficiency in two or more languages. This bilingual ability creates a legitimate chance to intern at an immigration law firm because they always want someone who can speak another language. You can also look for teaching internships that need a bilingual candidate. Learning the new language might be the most important part of the major in terms of standing out from other English majors, so be sure to mention this advantage  in your applications.
Career Opportunities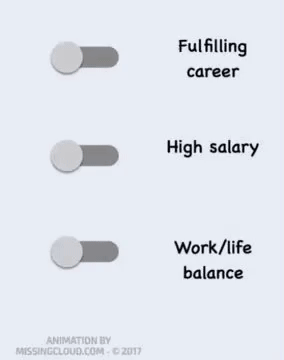 1. Higher Education
Many Comparative Literature majors go on to pursue an M.A. in the subject, and then, a Ph.D. Then, they usually become professors. The study of Comparative Literature parallels that of English in the sense that the majors constantly evolve and can be very rewarding to study. Many of those who choose to study Comp Lit. do so because they feel passionate about the subject and enjoy the research it demands. Being passionate about your work can lead to a very fulfilling career and many professors thoroughly enjoy their subjects.
2. Editorial or Writing Positions
These two careers come at no surprise. Like many other English based majors, the technical editing or writing positions appeal greatly to their skill set. An editor position involves working with writers and shaping finalized pieces of writing. The writing typically concerns the flip side¾working with an editor to produce articles or other pieces with their guidance. You'll have a plethora of writing opportunities to apply to as an Comp. Lit major and some that require fluency in a second language could be a fantastic fit. Better yet, pursing a career in writing about something you are passionate about also doubles as a great option as well. Many Comp. Lit majors attend Journalism school after completing their B.A. and use it as an opportunity to kickstart their writing career.
3. Translators
This one makes quite a bit of sense. One of Comparative Literature's primary focuses centers around studying works in their original language. Thus, comp literature majors turn out as very qualified translators. Remember when I said learn that third language if you can? Being multilingual can land a translator at any number of jobs that deal with international affairs such as international corporations, foreign relations departments and various tourist businesses. The Comparative Literature degree prepares students to be understanding and successful in communicating the needs of both parties.
4. Lawyer
Heavy reading, critical thinking and late nights under a lamp just might signal the perfect match for a Comparative Literature major.
"I was a Comparative Literature major before attending law school and the reading amount thoroughly helped prepare me for a career in law," UC Berkeley Alum Catherine Lee said.
Lawyers come from all sorts of majors and each of them present their own unique advantages and disadvantages. A Comp Lit. major with a bilingual ability would be a prime candidate for international law.
5. Journalist
Harness your writing abilities as a Comparative Literature major and find a writing voice as a journalist. If you still feel as passionate about the other culture you studied, then getting that journalist position in that country can make for a dream come true. You get to live in or travel frequently to the country and continue to gain knowledge about the culture. Journalist writing requires fast pace gathering and writing of the article so, if the go-go-go appeals to you, you might want to look into this career field further.
Final Thoughts from Comp Lit. Alumni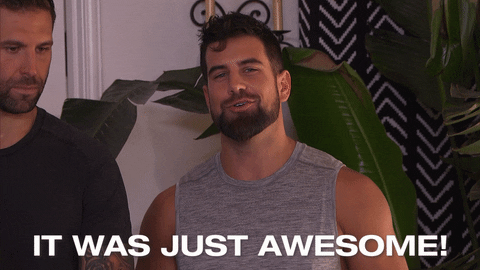 "Overall, the Comparative Literature major was a fantastic experience, from studying abroad in Spain really made my college experience memorable. I use my Spanish on a near daily basis in the work place and look back upon my Berkeley studies very fondly," said Catherine Lee, a University of California, Berkeley alum.
"Discovering Comparative Literature was such a blessing. It has become such a passion in my life and I hope to become a professor after completing my Ph.D," said Daniel Chang, a University of California, Davis alum.
"I have really enjoyed studying Comparative Literature and I hope to continue into a Masters program soon. Comparative Literature has really developed my views on the interaction of cultures," said University of California, Berkeley junior Elizabeth Gonzalez.