Do you feel like you don't know what major you should choose in college? Well, you shouldn't feel alone. Many students feel the same way. The importance of making decisions about which major to study in college makes many students feel overwhelmingly frustrated. A good major can help you set up the future career path of your dreams. However, choosing the best one for you at Penn State, which offers more than 275 undergraduate majors, can get hard. But don't feel bad if you don't know what field best correlates with your interests.
Keep the following 10 majors that Penn State provides in mind when selecting your perfect major match.
1. English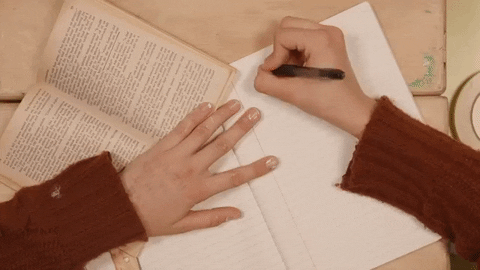 If you love to write stories or read different books, the English major fits you the best. By choosing to study English, you can learn everything from advanced writing skills to critical thinking processes. Since almost every job utilizes literary analytical skills, gaining the experience in the English field can help you prepare for your future, no matter where it takes you. Getting an English degree provides you with plenty of opportunities in a wide range of fields including public relations specialists, teachers, writers, editors, etc. Studying English not only increases your chances of finding a job, but it can also connect you to multiple cultures around the globe.
2. Math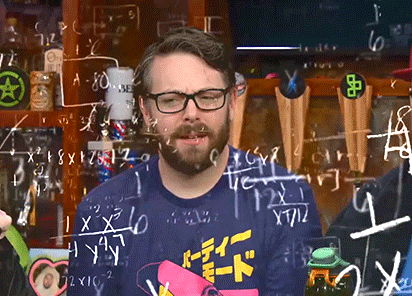 Do you love solving complex universal problems? If so, you should open your browsers to search for a Penn State mathematics major. This major will build up your logical thinking skills. If you would love to solve countless math problems daily, a major in math will feel like a dream world for you. Math, representing a universal language, provides students with the contents in solving the hardest problems in the world. Choosing math for your degree path not only deepens your knowledge of the field, but also connects you to the world around you in a new way.
"I would like to say if you don't dislike math, you can choose math as your major because math is the foundation for lots of other majors. Doing well in math helps one establish a really solid base for studying other subjects," Penn State senior Haoqing Bi said.
Regardless of which career field you want to go in, a degree in math helps you to develop analytical skills that many employers want. Therefore, it helps you prepare for a variety of future career paths. From calculating the distance for a spaceship to land on the moon, to building a new hospital, to planning the cost or time for a trip, math appears almost everywhere in our daily lives. Math pushes our society forward. If you major in math, so could you.
3. History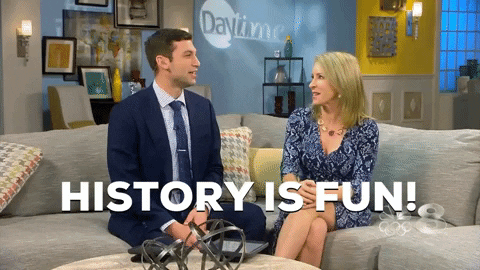 To understand today's society, we need to know about different cultures, religions, politics and important wars that took place in the world. Examining important historical events shapes your mind to avoid the recurrence of past mistakes. History gives you the chance to think comprehensively about various civilizations in the past. It can also develop your critical thinking skills while you grow into a liberal arts student. If you want to dig deeper into understanding the world around you, gaining a history degree allows you to do further research on society.
"I think learning history keeps us from making the same mistakes," Penn State senior Lyra Huang said. "There are no denying lessons from the past that provide us with knowledge and the ability to prevent them from happening again."
By reading historical texts you'll not only learn about what happened in the past, but it'll also help you make connections between past and present events. History paints a detailed picture for us to actively compare our societal statuses from one decade to the next. So, just reading textbooks won't cut it, you'll also need to write historical essays. This will teach you how to write good stories and make strong arguments. It will also give you practice with critical thinking skills regarding worldly topics. Thus allowing you to join a community of diverse historians that can give you a new perspective of the world.
4. Supply Chain Management
If you feel passionate about business but you don't know exactly what you want to study in college, try out supply chain management. In this major, you will learn about core elements of supply chain management. This includes risk management, quality control, money flow, shipping optimization and more. Such knowledge will bring you great career potential that'll help you grow into an innovative person. From sending mail to receiving packages, supply chains appear in almost every corner of our lives. By choosing the major of supply chain management you can make yourself productive in daily life.
5. Journalism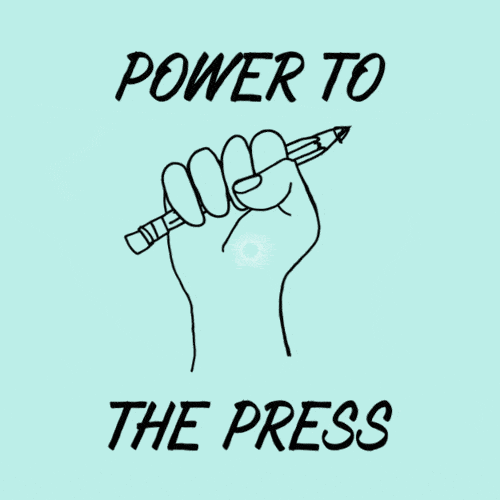 We need access to different news in our daily lives. Studying journalism can improve our skills for interacting with others. Journalism bridges together the public and the world, providing people with valuable information that lets them form their own opinions. When you deeply pay attention to the events that surround you, you will understand the pleasure that journalism brings into your life. We can't live in a world without journalism. So, if you like feeling needed, majoring in journalism will suit you.
"Journalism is very important because we always get in touch with social media every day. It also can help us to make better relationships with people," Penn State senior Zichen Tian said.
If you care about news, sports or entertainment updates, you will do great in journalism. All the faculty members in the Bellisario college teach strong professional work experiences in the field of journalism. They can guide students to the right track toward their journalistic goals. Also, the Bellisario college offers a lot of internship opportunities to students. When you work towards your degree, gaining some real-world experience will help you to prepare for your future career. A journalism major teaches you how to pitch story ideas then distribute them to the public. Therefore, you can definitely learn adequate valuable knowledge while you grow into a wonderful storyteller.
6. Engineering
Do you feel lost when trying to find a major that perfectly matches your interests? Well, you don't need to feel frustrated by the numerous major choices anymore. Instead, take a look at the engineering major at Penn State. If you consider yourself good at solving physics and technology related problems, you should consider this major. Although it may come with its share of challenges, studying engineering will advance with scientific and mathematical skills. Such skills add precious values to today's technology process, making engineering a major that can impact our daily lives.
"I know a lot of people are in this major and they can go really far with it," Penn State graduate student Darren Chang said. "Studying engineering can develop your ability to solve problems, and those skills will benefit you throughout your entire life."
Penn State engineering alumni include a lot of excellent people around the globe. You could make great connections with those alumni if you enroll into this major. Talking to successful engineers not only helps you learn about the industry, but you can also make it a good way to network for future internship or job opportunities. This major also offers a lot of great career choices for students. Some examples include software engineer, network engineer, industrial engineer, etc. So, if you want to challenge yourself to study advanced math and science courses, engineering will suit you the best.
7. Sociology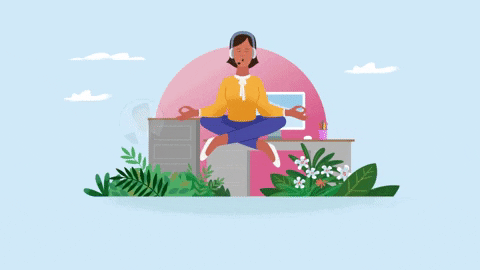 If you enjoy learning about social behaviors among different groups of people or you feel passionate about understanding the social factors that influence our daily lives, sociology will interest you. You will get plenty of opportunities to do research on how humans interact with each other. This major will also give you a deep insight regarding how to solve social problems among different groups. You can gain a lot of knowledge from studying sociology, including communication skills, effective research experience, the ability to apply different theories on social norms, etc. If you can't make the decision about what to study, choosing sociology will keep you looking toward your degree at Penn State.
8. Business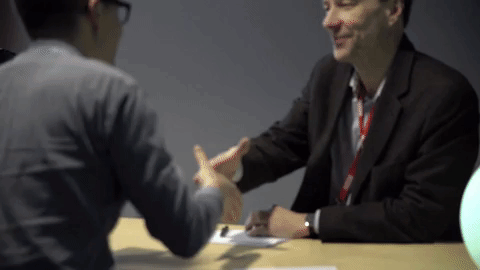 Think about it: nearly every industry in this world relies on business to survive. So, business connects to lots of different industries, from your local family shops to the worldwide famous companies. Business also affects our daily lives, when we save, invest or spend money. Penn State's business major will give you professional knowledge of business operations that will benefit you once you go into the real-world. By stepping into the classroom you can engage in collaborative learning that will improve your technical skills.
"Group work is very important and you will also learn how to deal with different people if you are a business major," Penn State senior Yifan Guo said. "If you enjoy working as a team and learning practical skills, business will be a great choice for you."
You won't need to worry about your future careers because the job options for business majors can access a wide range of choices with decent salaries. For instance, accountants obtain an average annual salary of approximately $53,806. Their responsibilities mostly consist of analyzing financial data along with managing the budget for companies. Business analysts, another decent paying position, usually help various industries make plans to improve their profits. Gaining a business major degree will give you countless jobs to select from.
9. Computer Science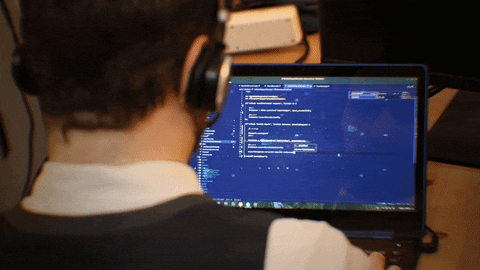 Computer science consists of a wide range of challenging software problems. The growth of technology resulted in a lot of changes in our society. Penn State's computer science major provides students plenty of space to analyze various software solutions to advance the world. If you feel interested in handling complex computing problems, this major will develop you into a leader in today's rapidly changing technical society. Studying computer science will allow you to find positions like software engineering or developers in many ground-breaking companies.
10. Criminology
If you see yourself thriving as a lawyer for your future career, criminology perfectly matches your interest. Criminology includes a broad field of study that relates to human behaviors in the criminal justice system. By choosing this major, in addition to learning how to recognize the causes of each criminal action, you will also study a lot of criminal related theories. This major teaches students to analyze specific criminal research questions through gender, race, social class and geography. If you want to go to law school or pursue a career in the government, a major in criminology can help you establish the basic concepts of social justice and criminal behaviors that you will need.