College has become a near necessity for today's competitive job market, at least in many of the most desirable fields. The cost of education, though, has risen drastically and with it, student debt has also skyrocketed. Debt collects in huge amounts in the name of 18 to 22 year olds, causing many to graduate college with crippling bills and busted credit scores. For some, the tradeoff cannot be justified and the notion of attending a university seems grossly overrated. This reaction naturally stems from the inability or unwillingness to pay for the ascending costs of education, yet these costs don't mitigate the massive importance of a college education. What can be done to get out of the student debt paradigm?
Check out some stellar tips to start crawling your way out of the debt pit.
1. Avoid Debt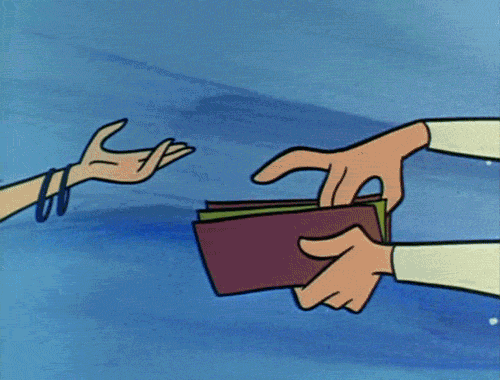 The first thing to do when faced with the problem of student debt: run in the other direction. Avoiding debt completely has served many people very well, allowing them to obtain an education without also obtaining a five or six figure label of debt attached to their name. Many ways exist to go about avoiding student debt, none of them wrong.
Many people decide to attend a community college for some or all of their studies because of their lower prices.
While they may have less clout than most universities, the quality of education at community colleges flourishes in many cases. As far as college goes, the studying matters and the degree will qualify you to employers. However, the source of the degree (granted it has credentials) matters very little.
Most students opt to avoid their student loans by applying for scholarships.
Scholarships can be an immensely powerful weapon to wield against the onslaught of costs placed upon the shoulders of college students. They come in handy in any form, but they can be extremely beneficial in helping to avoid debt in the first place. "You should apply for as many scholarships as possible," said Simone Schuster, sophomore at UWF. The more scholarships you apply for, the better chance you have at getting the rewards and minimizing the cost of your education. "One 250 words essay can get you a couple hundred bucks, but ten of those is saving you thousands," said Schuster. Applying for these scholarships can quite literally be easy money, baby.
College kids have many options when it comes to military service and education
Students can also choose a more long-term solution to debt, as done by Air Force recruit Ethan Rupe. "Students can directly avoid them by going straight into service for a four-year minimum and studying online," Rupe said. The armed forces allows high school graduates to serve full time and learn part time, building a great set of values and an impressive resume in the process. "You get $4,500 a year for classes or trade licenses. Over my four-year term, I do online and then I get three years of free college," Rupe said. While not for everybody, this option possesses a certain honor that others don't and offers valuable benefits.
2. Limit Debt During School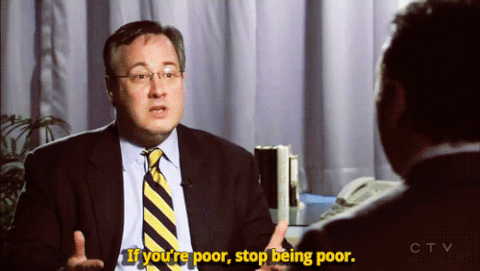 Unfortunately for most students, avoiding debt altogether exists only as a fantasy. Some get lucky, others work incredibly hard, but the vast majority of college kids take on a small amount of debt. So what can you do to limit the number, keeping the amount of time you spend chained to your student loans as little as possible?
Try spending less recklessly, to start.
Carelessly throwing money around can be one of the most exciting activities for 18-year-olds to participate in when they get to college; however, this doesn't put you in a very great financial position. Instead, consider taking some notes from Schuster. "Cook for yourself and eat out less. I spend like $50 on groceries per week, and I can spend $20 eating out at a restaurant in one night. Put that money towards saving up," she said . She makes a very valid point, not to mention that cooking allows you to eat what you want exactly how you like it.
Another option to keep costs low while studying can be to join the work force.
"Jobs on campus can be really beneficial. Generally, no commute which means no gas and some jobs, like being an RA, will sometimes pay for your housing, saving you a few thousand dollars per year," Schuster, an RA at UWF said. Working for the university also looks great on your resume and possibly inducts you into the good graces of some important faculty, allowing for possible research opportunities and recommendation letters down the line.
3. Ameliorate Debt After School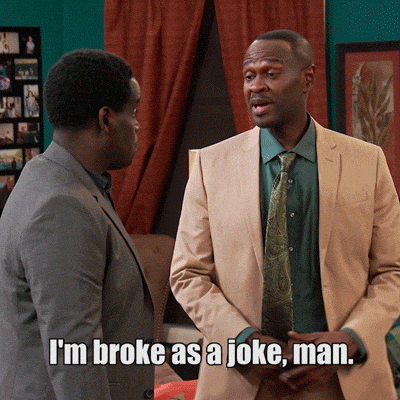 Reality strikes with precision and power, and for many students this assault comes along with graduation when they realize that now, instead of accumulating debt, they must pay it off. The cards often seem to be stacked against young graduates, but don't fear. Ways out of debt exist, they just really suck sometimes.
The military offers another phenomenal benefit, the amelioration of debt for adults with student loans.
"We offer programs that put different debts together and freeze the debt, until you get where you need to be. A lot of people join the military because of student debt, not to get away from it," Rupe said. Many think the main relation between the military and education relates to pre-college enlistment or ROTC; however, the idea of people serving after school to get the help that they need often gets overlooked.
The military also provides some sensible financial advice for those with and without debt. "Add up all your debt, put it all together. Pay the biggest debt first. Little stuff adds up, so does the big stuff. Big stuff collects a lot more interest, though," Rupe said. While the advice came from Air Force personnel, it holds true for anybody with debt. Climbing out of the hole of student debt takes diligent prioritization and being smart about your current finances and taking a few tips about responsibility from our armed forces could help bring massively positive change for debt-riddled students.