Unless you've been living under a rock, you know a bit about the upcoming presidential election. It's the election that'll go down in history regardless of who wins, full of Trump's Twitter presence and Hillary's pantsuits and representation of #womanhood in politics. But you might not be as informed as you should be. Do you know when the next presidential debate is? Are you registered to vote? There's no such thing as being too informed about the election, trust me.
Registering to vote
If you're 18 or older, you should definitely exercise your right to vote in the presidential election. Even if you think both candidate are super sketchy and wouldn't even trust them to keep your goldfish alive, one of them will most likely become president. So register, vote and then feed your goldfish yourself. Don't know if you're registered? Check online. Each state has a website for checking voter registration. If you aren't registered already, that's okay. The process varies from state to state, but you can either register online, by mail or in person. Some states offer all three or some variation of the three. Find out how your state registers voters and get it done soon.
Make sure you know the candidates
Duh. You really don't want to vote without being informed on where the candidates stand. To make a good decision, you need the right info. Before you head to the polls, be familiar with what the candidates have said, their proposed plans for America and their stance on various issues and policies. You only get once chance to vote, so familiarize yourself with the candidates to ensure a future America that you want to be a part of.
That's what He/She said
If you really want to hear the candidate's stance coming from their own mouths, a few quotes might help you get the gist of what they support and where they stand.
"We're going to do a wall. We're going to have a big, fat, beautiful door on the wall. We're going to have people come in, but they're going to come in legally. … Mexico's going to pay for the wall."–Trump
"33,000 Americans a year die [from guns]. It is time for us to say we are going to have comprehensive background checks, we are going to close the gun-show loopholes."–Clinton
"I would knock the hell out of ISIS in some form. I would rather not do it with our troops, you understand that."–Trump
"I believe we need to protect access to safe and legal abortion, not just in principle but in practice."–Clinton
"This very expensive global warming bullshit has to stop."–Trump
Understand the process of the election
If you slept through your entire high school government class, you might be confused about how the election process actually works. USA.gov is a great place to get all the information you forgot about the electoral college, delegates and inauguration day. Basically, you cast your vote in your state and the votes are counted. Whoever wins gets all of the electoral votes in a state. The number of electoral votes varies for each state and the total number of electors is 538. To win, a candidate needs at least 270 electoral votes. I know, sounds pretty boring, but the way our system works is important. You should at least be familiar with the basics.
Useful websites
Wikipedia isn't always right, even though you've probably cited it as a source in at least one high school research paper. These websites give you a rundown of the presidential election without confusing you too much:
Important dates
Grab your planner because these dates are definitely more important than the premiere of that reality show you've been waiting for.
October 4: Vice presidential debate
October 9: Second presidential debate
October 19: Third presidential debate
November 8: Election day
January 20: Presidential inauguration
Missed the first debate? We've got you covered:
Voting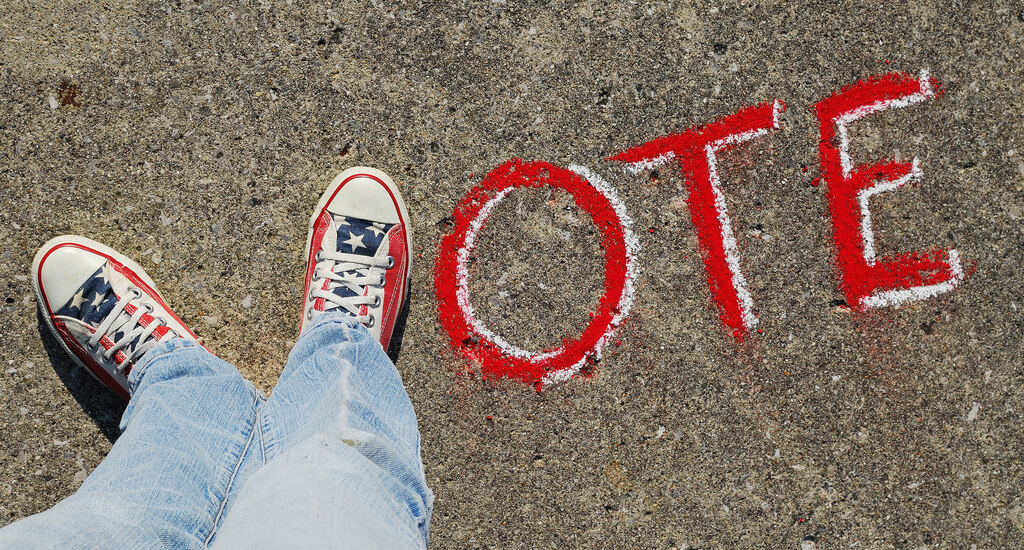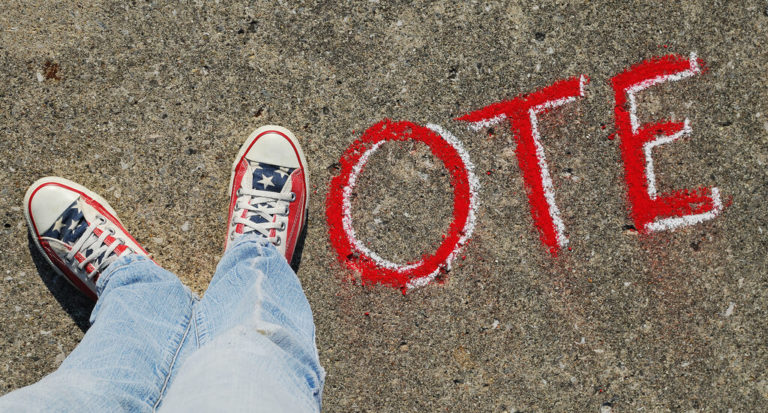 You registered to vote, did research on the candidates and kept up with all of the debates and election news. That's all fine and well, but it doesn't mean much if you don't actually go out and vote. A lot of college campuses designate buildings as voting areas, so check and see if your school offers voting resources. If not, there are usually multiple voting areas in each city, depending on the size. Look up the different locations online or look for buildings with the "vote here" signs posted outside.
If you can't make it to the voting booth on election day, you can apply for an absentee ballot. Qualifications vary in each state, but if you get approved then you'll receive a ballot by mail and can mail your vote back in. Go ahead and vote on election day. Your voice needs to be heard.