Who you follow on Twitter can say a lot about you. Your feed reveals a celebrity crush on @ZacEfron, your new food obsession with @daily_kale and your political agenda…or lack thereof (cough, cough @BoObamasDog). But, just like that old bag of kale in your fridge, you may notice that your Twitter feed is getting stale, representing your tastes from back when you first joined Twitter. It's time for a fresh following. These 15 Twitter handles will keep you informed, entertained and at the top of your academic game.
 1. Stephen Colbert (@stephenathome)

After recently wrapping up his show "The Colbert Report" on Comedy Central, Colbert will now take over late-night television by filling the coveted spot of anchor for the Late Show, formerly held by David Letterman. With his killer wit and sarcasm-riddled tweets, following his account will give you will daily laughs.
 2. Lauren Berger (@InternQueen)

CEO of The Internship Queen, a free online resource for college students, Berger provides information on networking, job searching, interview skills and internships. She's extremely interactive with her followers and is constantly retweeting and responding.
 3. The Dark Lord (@Lord_Voldemort7)

If you love Harry Potter you will love following this account. The Dark Lord offers endless Harry Potter-themed humor.
 4. Emma Watson (@EmWatson)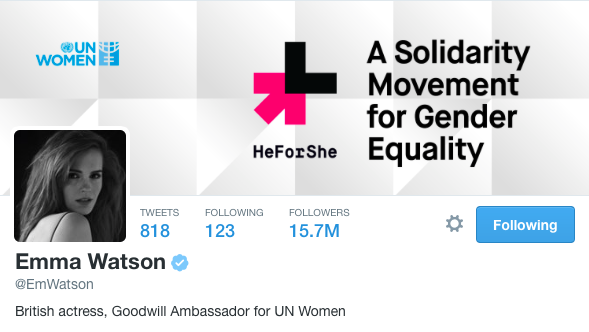 After her iconic HeforShe speech this past fall, Emma Watson is at the forefront of the current feminist movement. Follow her to stay updated and learn how you can make a difference.
 5. Beyonce Reactions (@ReactionBeyonce)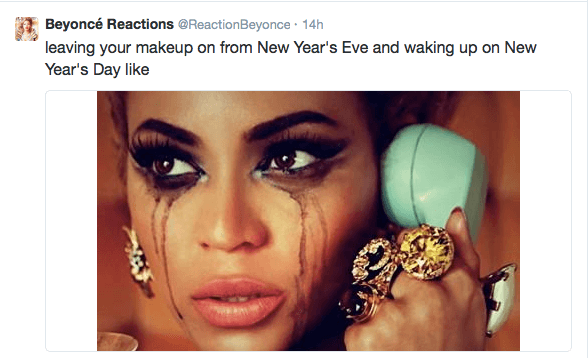 Can't get enough Beyonce? This Twitter handle gives you a Beyonce reaction photo for everyday situations. It never gets old.
 6. NASA (@Nasa)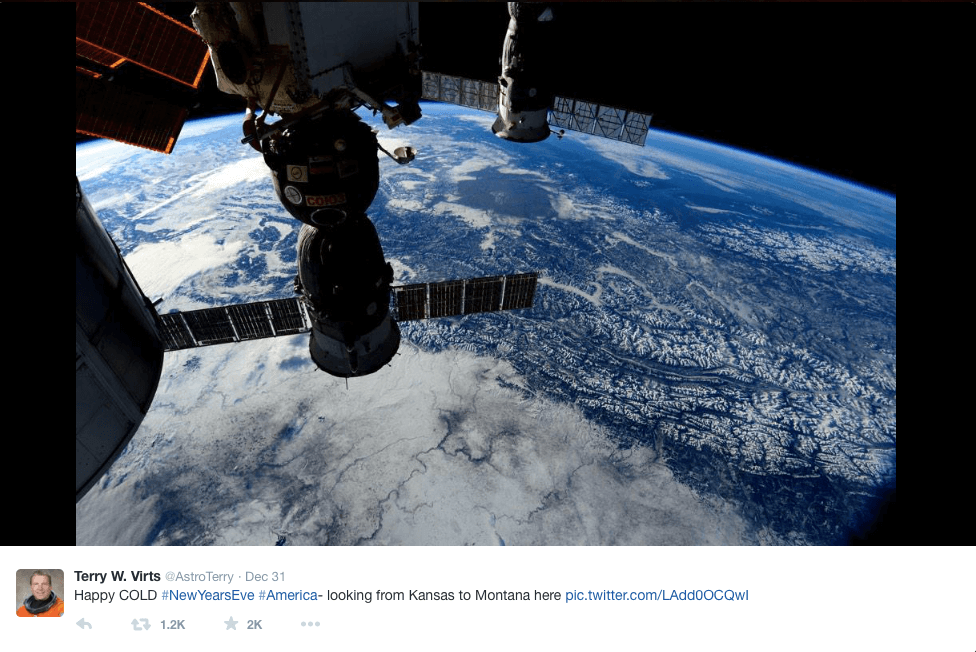 Just because most of us don't understand astrophysics doesn't mean we shouldn't stay informed on the happenings at the National Aeronautics and Space Administration. From sending a robot to Mars to posting pictures of Earth taken by astronauts, this Twitter handle is sure to satisfy the science nerd in all of us.
 7. Chelsea Handler (@ChelseaHandler)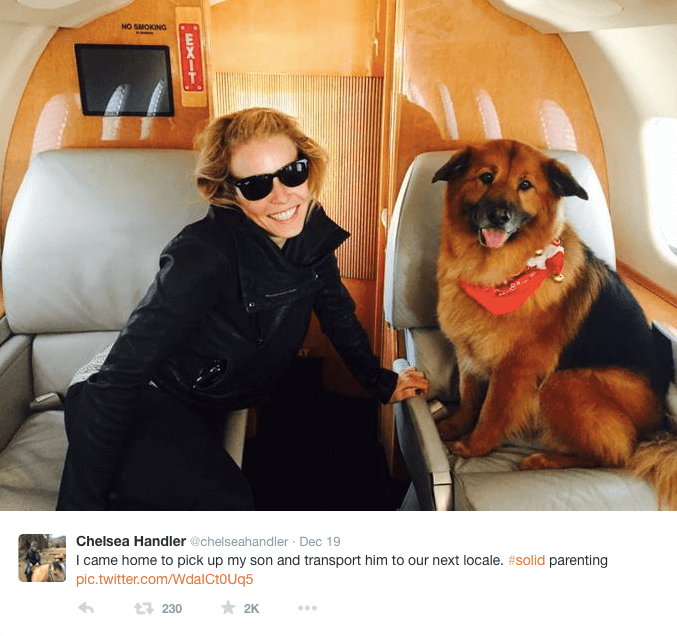 If you loved Chelsea Lately then you'll love her hilarious tweets. The sassy, dry-humored Handler delivers constant entertainment by posting pictures of her travels, dogs and even her boobs.
8. Anna Kendrick (@AnnaKendrick47)

The Oscar nominee and star of Pitch Perfect will make you giggle with her sarcasm.
 9. OrganizeYourLife (@OrganizeHacks)


This is fantastic for anyone who loves random facts. These small tidbits of information can actually make your life a bit easier.
 10. Lady Boners (@_ladyboners)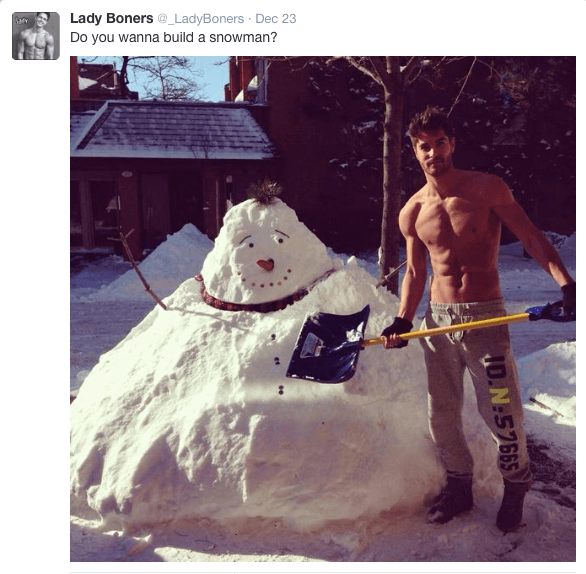 Guys with great smiles, strong jawlines and chiseled bodies– must I say more?
 11. Fitness and Nutrition (@FITNESS)
It's the New Year's resolution that keeps giving. Cue daily work out and nutrition tips, motivational pictures and ideas on ways to lead a healthier lifestyle.
 12. National Geographic Photography (@NatGeoPhotos)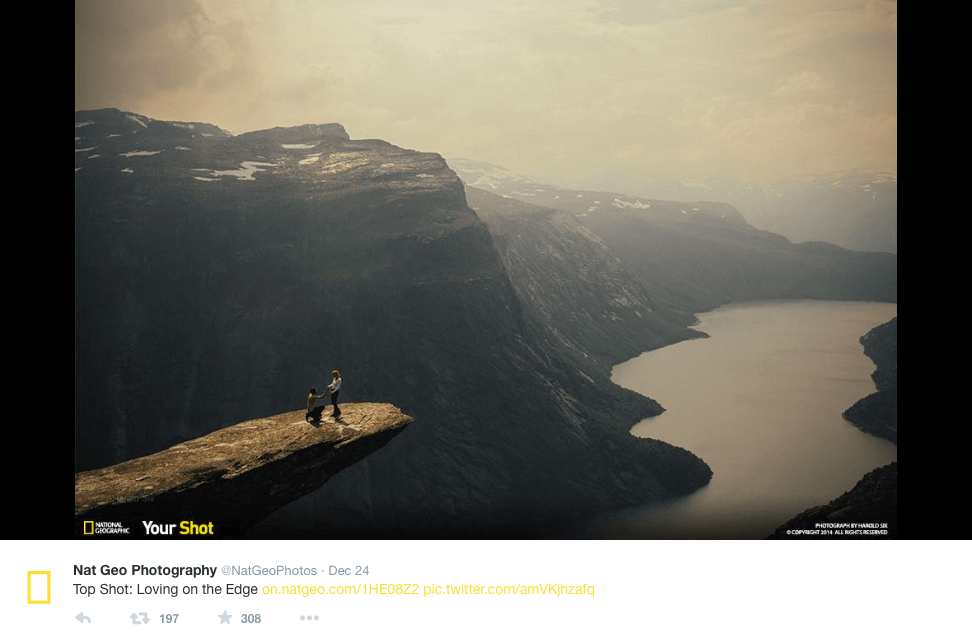 For the photography lover in all of us, NatGeo transports us around the world with its breathtaking photos.
 13. Emergency Kittens (@EmrgencyKittens)
Having a bad day? Stressed out? Here are some baby animals to brighten your day with a daily dose of adorable.
 14. Science Porn (@SciencePorn)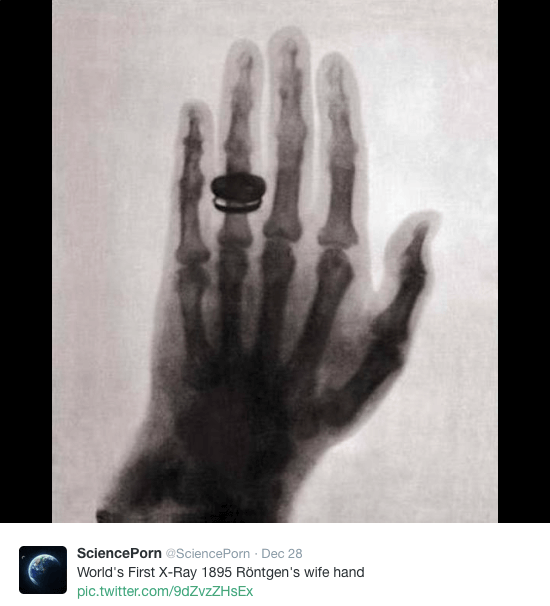 So many deliciously random science facts and pictures to get your think on.
 15. Elle Magazine (@ELLEMagazine)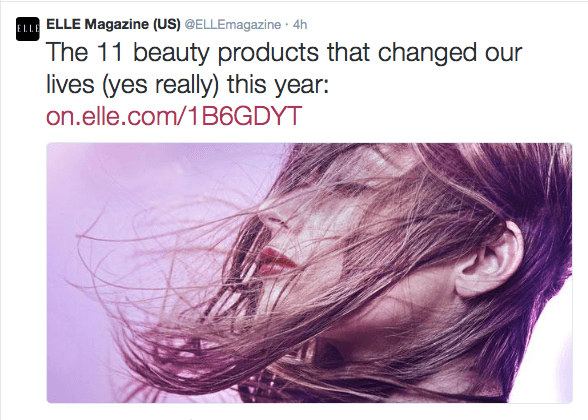 Elle links to all things relationship advice, makeup tips and celebrity gossip.