Last week, CM's Alexi Knock gave you the Top 10 Universities to FInd a Husband. Here's the other end of the spectrum.
Guys make fun of girls all the time for getting their MRS degree in college – aka those girls who care less about their GPA and more about finding a man who can support them in the long run. I'm not going to deny that there are girls like that out there. I mean, if a man wants to put me up in a house in the Hamptons I'd consider it a fair trade off for going to the gym after popping out a kid or two, but that's besides the point. I want to talk about all those guys out there who also have an ulterior motive for going to college: finding a wife.
Girls know that around graduation guys can start getting antsy about their futures. Along with figuring out their careers they also start to focus on getting serious with long term girlfriends hoping they will eventually turn into spouses that mom will approve of. Luckily, CM is here to show you the top ten schools across the nation for finding a wife.
1.) Stanford University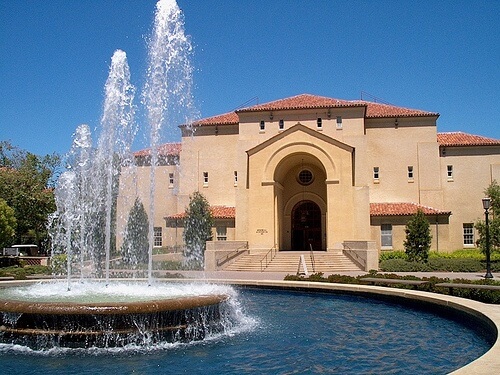 Stanford would be an excellent choice for any student, male or female, because of its highly effective curriculum and gorgeous location. Along with that, Stanford tops our list of most wife-worthy schools – win win. Not only are you going to find a laid back girl with a natural California tan, but she'll also be coming from a school known for accepting only the most intelligent females.  And of course, with that California lifestyle, Stanford girls pay extra attention to health and fitness. "We work out constantly," said Stanford graduate student Afua Asiamah-Adjei. "I went to the gym at 1:00 a.m. on a rainy Tuesday and it was packed." You're practically guaranteed a hottie with a brain!
2.) Harvard University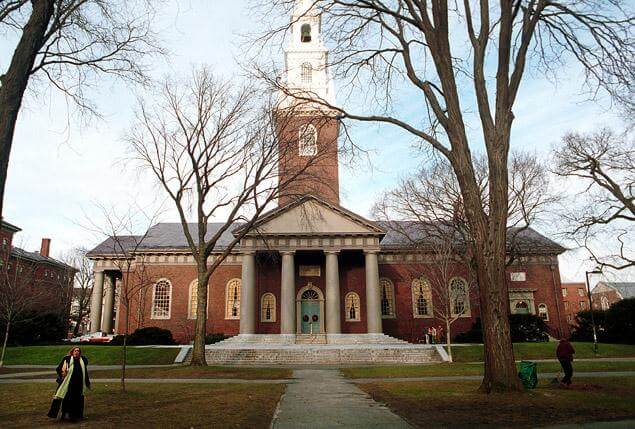 As a member of the Ivy League it's neck in neck with Stanford in the intelligence and success factors, but Harvard also makes a good choice for a future wifey because it's located in Massachusetts, where same-sex marriage is legal. That's right, Harvard isn't just the perfect place for a guy to find his future beau; it also works for the ladies who aren't exactly looking for a man in order to tie the knot. Harvard also has a number of excellent sororities, where the ladies know how to socialize, network, give back to the community and party. "Harvard is a great place to find a wife because for the most part all the girls are motivated to do something with their lives," said Harvard University sophomore Matt Karle.
3.) University of Georgia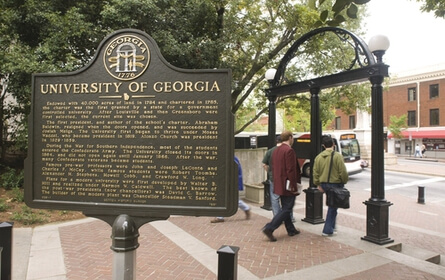 If you're looking for a girl with a little southern twang, University of Georgia is the way to go. Not only will her adorable accent be a hit at dinner parties, her southern manners will be a crowd-pleaser when it comes time to meet the family. Ladies from the University of Georgia have the smarts to be working women, but can also provide a nice Southern dinner for their man when he gets home. And isn't that what every man is looking for – a woman who knows that the way to the heart is through the stomach?
4. Bowdoin College 
Bowdoin is known for having happy students. This may not seem like a big deal before you're trying to put a ring on it, but when you're in it for the long hall it helps to know that you're wife isn't going to be miserable with you for the rest of her life. At least if she's coming from Bowdoin you know her default mode is upbeat. Not only that, but Bowdoin is a health-conscious school with ongoing dietary counseling and an amazing health services office that provides a number of options for maintaining a healthy lifestyle. A wife from Bowdoin will be healthy and happy, earning a guy (or girl) jealous looks from their co-workers at the office Christmas party.
5. University of Texas (Austin)Â 

Another southern school, University of Texas – Austin, is a great choice for finding the woman of your dreams. "Texas women are some of the most beautiful women will you will ever meet," said Texas junior Amy Arnold. The graduates of U Texas have included a number of successful women including two first ladies: Laura Bush and Lady Bird Johnson. Everyone knows that behind every successful man is a strong woman, so if you're the type of guy looking to run for office one day, the University of Texas – Austin might be the perfect place to find your match. Plus, according to Arnold, "What man doesn't love a woman who loves football?"
6. Columbia University 

It's looking like Ivy is the way to go when trying to find a good woman. It's obviously a winner because of its super-smart female students and the success of its graduates. "In addition to being incredibly intelligent, and perhaps empowered by the Core Curriculum's Lysistrata, Columbia women are also very strong willed and politically active," said a sophomore from the university. Columbia is located in the heart of New York. They say that if you can make it in New York you can make it anywhere, so these women are the types who can handle a man with a job that asks him to relocate. But of course, she doesn't need him – a New York woman can go anywhere by herself and be fabulous as well.
7. University of Chicago 

Doesn't really matter if your future wife has a well-paying job if she has to pay student loans for the rest of her life. How will she ever support your dreams if she's still paying for her own? If you're kind of the stingy type you might want to go with a gal from the University of Chicago. It's #5 on The Nations 62 Most Generous Colleges list according to a U.S. News ranking. These ladies are obviously intelligent for choosing such a frugal college and they're also one of the happiest colleges probably for the same reason.
8. Wellesley College 

First of all Wellesley is an all female college, so these ladies could use a good man after graduation. With no male distractions these women have spent their college careers studying hard and getting good grades meaning that they are intelligent and will be getting the jobs with the big bucks after graduation. Look no further for a sugar mama. Like Harvard, it's in Massachusetts, a state allowing same-sex marriage, so maybe all that girl time in college will continue afterwards for a lucky lady.
9. Vanderbilt University 

But maybe you don't care about the money. There are other things that are more important to you. You want a big family with tons of little rugrats running around. Well you'll get your big chance with a lady from Vanderbilt University. Ranked #1 on U.S. News's list of best graduate education schools, Vanderbilt women know how to care for children. You want someone nurturing, you got it. You want to home school your kid, automatic teacher. Lil Mama got nothing on your girl. "One of Vanderbilt's most popular majors is Human and Organizational Development," said Vanderbilt sophomore Caroline Bowers. "One of the jokes on campus is that it actually stands for 'Housewives On Deck.'" What more can you ask for?
10. Culinary Institute of America

For any man who's ever said to a woman, "Go make me a sandwich," you know what you can do to yourself. However, the women graduating from CIA know how to make more than just a sandwich, even if it's not for the man in their life. But for some lucky guys, CIA graduates can make a four-course meal at home every night. They're sugar, spice and hopefully not always so nice. And CIA students are happy, meaning that your soufflé won't be laced with arsenic after a lover's quarrel.
 So guys, if you like it, you better put a ring on it.
Photos from colleges.usnews.rankingsandreviews.com and ciachef.edu