Who doesn't love museums? If you identify as an art enthusiast or history geek, you probably know your way around one. Does the thought of strolling through hallways filled with priceless relics, breathtaking masterpieces and other objects of intrigue sends shivers down your spine? Or maybe you fantasize about making one of these fabulous places your home. If this sounds like you, a major in museum studies or museology might be the key to making your dreams a reality.
What You'll Be Doing
Some of the most prestigious universities (like NYU and George Washington University) offer undergraduate students the chance to major in museum studies. Why? Because it's worth it. "Museum studies classes provides students with life skills. You can do anything in museums that you would do in the business world," said Dr. Destiny Crider, professor of museum studies at Luther College. Museology courses not only teach you how to effectively organize a museum, they also explore ancient and contemporary cultures, nature, science and more. Because of the diverse nature of museum collections, museology students graduate with a well-rounded understanding of the world around them.
The Classes You'll Take
If you want to major in museum studies, get comfortable with MUST or MSMS classes (MUST/MSMS=the abbreviation for museum studies). The first MUST class will likely be an introductory course designed to give you a broad overview of museological theory and the science behind displaying exhibits and exhibitions. In later courses, you'll learn how to care for different collections. Maintaining an arboretum requires a different approach from a science museum, and you'll exit the class prepared to take on either. After you learn to care for your collection, you're taught how to manage it. Ever notice how museums frequently feature new exhibits for limited amounts of time? They're trying to keep things relevant and continuously grasp the public's interest. Soon-to-be graduates usually need to complete a research component, so they find a particularly intriguing aspect of museology, investigate and prepare a presentation of their findings in a formal paper.
Internships for this Major
Nearly every museum studies major requires that students complete an internship before they graduate. Luckily, plenty of institutions open their doors for museology enthusiasts seeking experience. Museums across the country accept interns with backgrounds in museum studies. Some include The Metropolitan Museum of Art, The Professional Football Hall of Fame, The Smithsonian, Florida's Amelia Island Museum of History, The Iowa Jewish Historical Society, The LACMA (Los Angeles County Museum of Art) and countless museums across the nation. A number of broad career paths lay open to museum studies graduates. "There's so much more to a museum than the people you see leading tour groups. There are so many people working behind the scenes, so there are a lot of opportunities for people who want to work in a museum," said Raven Venegas, a senior museum studies major at Walsh University.
Career Opportunities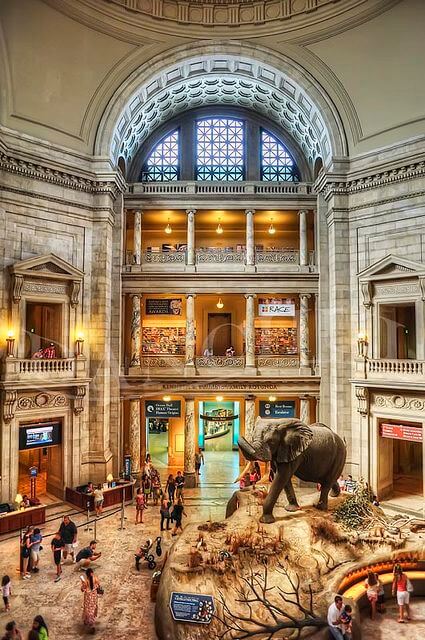 1. Museum Curator
A curator oversees tasks regarding a given museum's collections and managing the institution itself. If you function best in an administrative role, this may be the best fit for you. In addition to your duties as a supervisor, curators often preside over the process of acquiring collections for the museum.
2. Archivist
Best known for your feats of organization? You might find your calling as an archivist. In addition to authenticating the museum's latest acquisitions, you're charged with neatly sorting out and managing museum records. You'll also work closely with curators and exhibition designers who rely on your expertise to keep the museum running.
3. Exhibition Designer
Creative souls find their niche in exhibition design because of the artistic freedom the job allows. Props, lighting, object placement and multimedia tools lay at the designer's disposal, and they make the exhibits engaging, effective and aesthetically pleasing. The job easily demands 40 hours per week, but it also ensures that every museum-goer that walks through the door will admire your work.
4. Collections Manager
Collections managers hold one of the most vital jobs in the museum industry: preservation. They ensure the physical integrity of every artifact and work to protect collections ancient and modern alike. Managers also take inventory and catalogue every item under their care, and will keep a record of the ownership trail of said items.
5. Public Relations
You may operate the most wonderful museum in existence, but it can't run successfully without interest from the public. Any museum would be lost without employees dedicated to maintaining excellent PR. As a museum studies major, you're aware of both the public's and the museum's point of view, and therefore well-equipped to act as a bridge between the two.
Reviews
1. "I definitely would recommend museum studies [to other students]. It's kind of like teaching people, but in a more hands-on way. This major doesn't really stress me out, because it's something I enjoy. [Museum studies] creates a really good connection between different parts of history and different cultures, and then helps you bring that connection the people. If you have a passion for bringing things back to your community, it's a great subject to study." – Raven Venegas, senior museum studies major at Walsh University.
2. "You learn hands on and are challenged to think and analyze critically. You are constantly kept on your toes and encouraged to work with other students. With the hands on experience you have a greater appreciation towards hard work and you build relationships with other students. In this field teamwork and collaboration are vital to a museum's success. I can honestly say that the other students in my major are some of the best friends and confidants I have ever had," – Erica Wise, senior museum studies major at Walsh University.
3. "A degree in museum studies allows students lifelong flexibility to work in an intellectually stimulating environment with groups and individuals who care about their communities, history, preservation, education and the arts. Working in museums is rewarding because you learn every day. New situations arise that allow you to problem solve, and opportunities to write, travel, collaborate, and engage in community-based programs are part of everyday experiences." – Dr. Katherine Brown, professor of museum studies at Walsh University.