If I had a dollar for every time someone asked me what I did as a communication major, I could afford to retire without finishing my degree. Well, let's just say that communication has got to be the Paul Rudd of college majors–undeniably likable even though you can't quite decide why exactly you like him so much. Unlike its stepbrother sociology, communication won't slowly turn you against every person you meet. Nor will it have you romanticizing a dead white dude's problematic musings, like its older sister English.
Basically, if you want to learn some highly applicable skills without it damaging your personality forever, communication's your guy.
What You'll Be Doing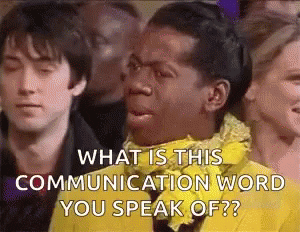 No, communication majors don't actually spend all their time vlogging and socializing. I mean you could totally do both in your free time, but assignments require actual brainpower and genuine effort to complete. Communication involves the study of social networks, interpersonal communication, mass media and the exploration of how technological advancements have shaped the way we interact across a variety of channels.
But on the bright side, most of the papers and projects that come your way will seem at least mildly interesting, even for those of you who tend to get bored really easily. I mean, writing a ten-page paper on how conflict-resolution gets displayed unrealistically on rom-coms, generating a report on the portrayal of sex and violence in Game of Thrones or giving a formal presentation on your analysis of Beyonce's Instagram page definitely beats most assignments your STEM major friends find themselves crying over. You will, however, still have to complete final exams like everyone else; but not having to memorize a bunch of dead guys' names or substructures of the brain will be a relief.
The Classes You'll Take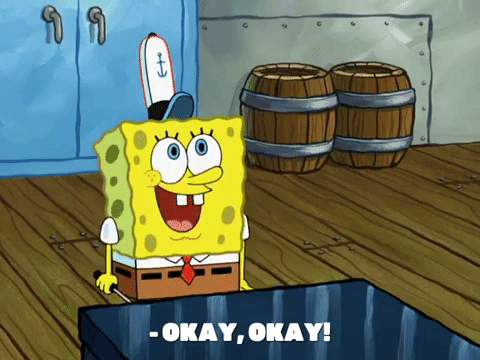 Does the thought of public speaking make your stomach somersault with fear? Well I can guarantee that once you pass your introductory oral communications course with flying colors, that will no longer hold true. Other communication class staples range from learning about relevant digital tools in 'Introduction to Research Methods,' the structuring of a good argument in the 'Basics of Argumentation,' and courses in mass media like 'Evolution of Mass Media' that map its transformation over time. "I actually found myself enjoying very theoretical coursework like Communication and Identity as well as The Rhetoric of Popular Culture because they showed us how to apply critical theories to modern communication problems," UCLA 2020 graduate Kayleen Sullivan said. Communication is a pretty customizable major, giving you the freedom to explore and specialize in sub-topics that interest you the most such as the inner workings of Hollywood, or the persuasive capacity of effective political propaganda.
If digital communication draws you in, take 'AI and New Media' in order to learn a highly useful coding language like Python or try out a course such as 'Social Networking' to understand the success of platforms like Facebook and TikTok. "One of the most fascinating courses I took in my junior year at NYU was 'Rise of Internet Media'. It taught me the history of some of the most powerful tech/comm giants, including Facebook, Google and Amazon, and the implications of their business models as we advance further into the digital age," NYU 2020 graduate Dylan Samuel Yosafat said. If you find yourself leaning more towards interpersonal communication, then take 'Non-Verbal Communication and Body Language' or 'Communication and Conflict in Couples and Families' so you can apply what you learn to your own life.
Internships for This Major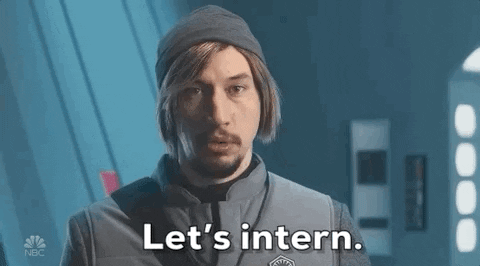 One of the best aspects of this interdisciplinary major includes the opportunity to test the waters in a wide variety of industries before committing to a particular career path. Communication majors often intern at radio stations like KIIS-FM, newspapers or magazines such as the LA Times, Washington Post and Entertainment Weekly, digital production agencies, and even movie sets, because their skills transfer well into the entertainment industry. "Personally, I worked at a small digital marketing start-up, BBC Studios, and the Tribeca Film Festival, all in very different roles. Communication is inherently tied to our modern media, so think about the media you enjoy and how professionals and companies communicate through it. This can include television networks, like NBC, AMC, and CNN, ad agencies like McCann, Carat, and Ogilvy, and major social networking sites like Twitter, Instagram and TikTok," NYU 2020 graduate, Dylan Samuel Yosafat said. Basically, every company hires at least one person to a communication role.
You'll likely also be a shoo-in for intern roles at event-management companies like Eventive, advertising firms and companies that specialize in market research or consultancy. "If you're seeking a real learning opportunity don't go for the big-name, instead go for a quality brand that does quality work for their clients and will be willing to show you the ropes," UCLA 2020 graduate Kayleen Sullivan said. In fact, with the massive toolkit of useful skills you've gathered, you could probably intern anywhere you'd like because marketing, human resources and internal communications form an essential foundation for the smooth functioning of any company under the sun.
Career Opportunities
1. Social Media Manager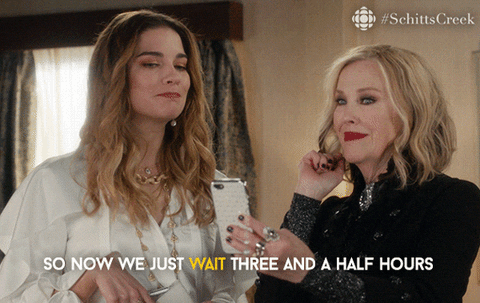 If your favorite hobby consists of scrolling through Instagram for hours on end and hunting for the perfect filter to apply over that carefully-composed shot of your lunch, then you should look into a career in social media management. Majoring in communication teaches you to expertly study trends in media use and model ways to maximize consumer-engagement based on it too. Live out your dreams by getting paid to maintain social media feeds for well-known companies like Jubilee Media and Scholastic, or helping start-ups spring into prominence from the depths of obscurity.
2. Advertising Specialist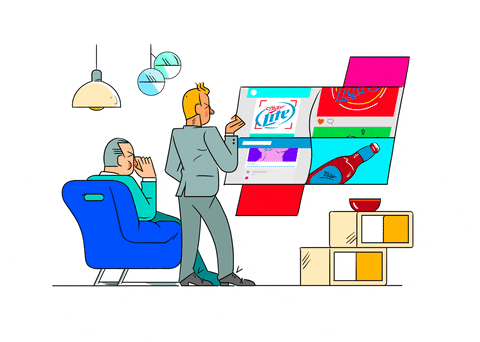 I have news for every business major who thinks he can sell ice to an Eskimo: a communication major can do it too, and probably better. You see, having extensively studied how to connect with a spectrum of target audiences through multiple communication channels, Communication majors excel at creatively casting the dullest of products as a must-have item. Advertising Specialists help companies determine the appropriate advertising medium for their products and then design a campaign that will appear attractive to the target audience. Quick on their feet, and well-versed with the inner-workings of the social world, coming up with killer taglines and jingles feels like an easy-breezy task for communication majors.
3. Publicist/Public Relations Coordinator
You know, writers don't hold monopoly over the art of spinning stories. As a matter of fact, Public Relations Coordinators do so just as expertly because they strive at shaping and maintaining the public image of their clients. As communication majors have earned themselves the reputation of being smooth-talkers, a job that involves ethically and artfully positioning even the most disastrous events in a favorable manner fits them perfectly. So reach for the clouds and keep an eye out for silver-linings, because a knack for sugar-coating can bring you big money.
4. Journalist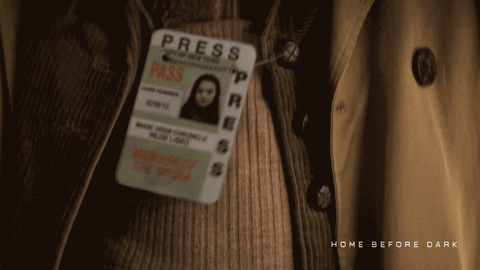 If you've seen every meme before your friends send it on the group chat and tend to have the latest 'scoop' on everything from the elections to the party tonight, you might consider going into journalism. Trained to tap into the right sources for research and crunch out lengthy papers overnight, communication majors make great journalists. With their mad networking skills and a flair for constructive analysis, they truly establish themselves as a force to be reckoned with.
5. Lawyer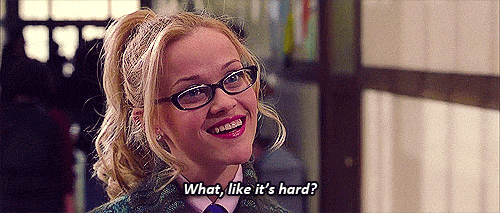 Who says lawyers must hail from majors like criminology or political science? If law school's the next stop on your list, communication might be a good choice for you because it really polishes your abilities to research, build a strong argument and hold your own in an intense debate. Communication majors prove themselves as skillful debaters, with years of coursework in persuasion, public speaking and communicative efficiency under their belts. A communication major will likely very casually win both the case and the hearts of everyone in the courtroom, lightly brushing off compliments with a "what, like it's hard?"–much like my favorite lawyer and perm-expert Elle Woods.
Hear it From the Graduates:
"I originally began college as a Drama student wanting to be an actor, but as I saw the world around me become more digitized and mediated, I knew I wanted to get more involved with the types of online media I love. Because of social media, videos, applications and webinars, my biggest takeaway is to practice what you learn. Go edit your video or photoshop your cat. Observe trends and write that article. Become a citizen of both the physical and digital world and see how you can use your knowledge, skills and education to bridge those two together. I understand that this is challenging now more than ever, but this is the time to learn about our digital habits and improve the online spaces that we occupy every day!" — Dylan Samuel Yosafat, New York University, Class of 2020
"In terms of sheer range, career options for communication majors are one of a kind because you can pursue a career in anything from business development to sales and marketing. You see, Communication is a versatile major that allows you to develop more than one highly-applicable skill. It also equips you to work in a corporate environment because of all the public speaking classes you take–presentations are a breeze. Despite the high volume of research papers I had to tackle, I can confidently say that my degree has been worth it and that I have enjoyed every step of this journey." — Vinniecia Ong, University of Washington, Class of 2019
"I would say don't let the constraints of what a 'typical' communications career looks like restrict you from going after what you really want. At the same time, don't expect the major itself to guide your choices — use tools like writing, public speaking, persuasive communication, etc. that let you market yourself to prospective employers. Communications is a great major for people who are willing to go after any and all opportunities even if they aren't initially what you expected you would do." — Kayleen Sullivan, University of California Los Angeles, Class of 2020