Mental health is one of the biggest issues facing our country right now. Yet, according to the National Alliance on Mental Illness, less than half of adults with mental illness received treatment in 2018. That's where psychiatrists come in. A psychiatrist is a medical doctor who specializes in diagnosing and treating mental, emotional, and behavioral disorders. Psychiatrists may deal with conditions such as depression, anxiety, ADHD and addiction. If you want to make a difference in fighting mental illness, here's your chance.
Let's talk about what it takes to become a psychiatrist.
What does a psychiatrist do?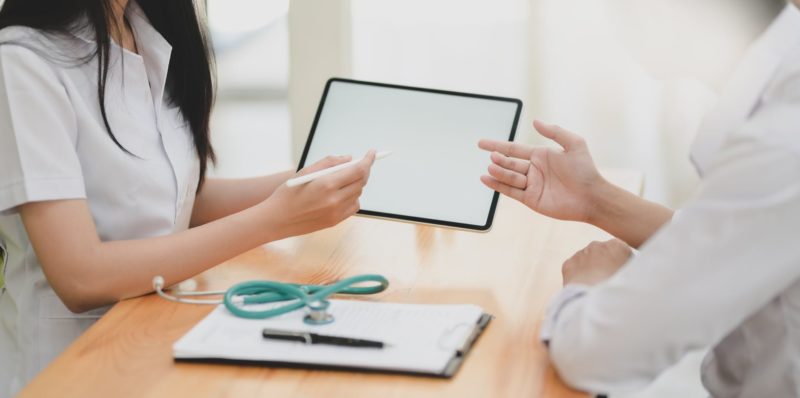 As a diverse and flexible profession, psychiatrists can work in inpatient or outpatient facilities, in hospitals or in individual clinics. Individuals trained in psychiatry may also choose to focus on research or education rather than actual practice. "Despite all of these varied options that one has, the main responsibility of a psychiatrist is to provide the best possible patient care that they can provide," said Dr. Francis Sanchez, Director of the Iowa Psychiatric Society. Although psychiatrists may specialize in one area, psychiatrists generally:
Conduct mental health assessments
Diagnose and treat patients for mental, emotional, or behavioral issues
Design individual treatment plans
Observe and record changes in patients' behavior
Prescribe medications
Understand underlying health conditions that may contribute to mental issues
What does it take to become a psychiatrist?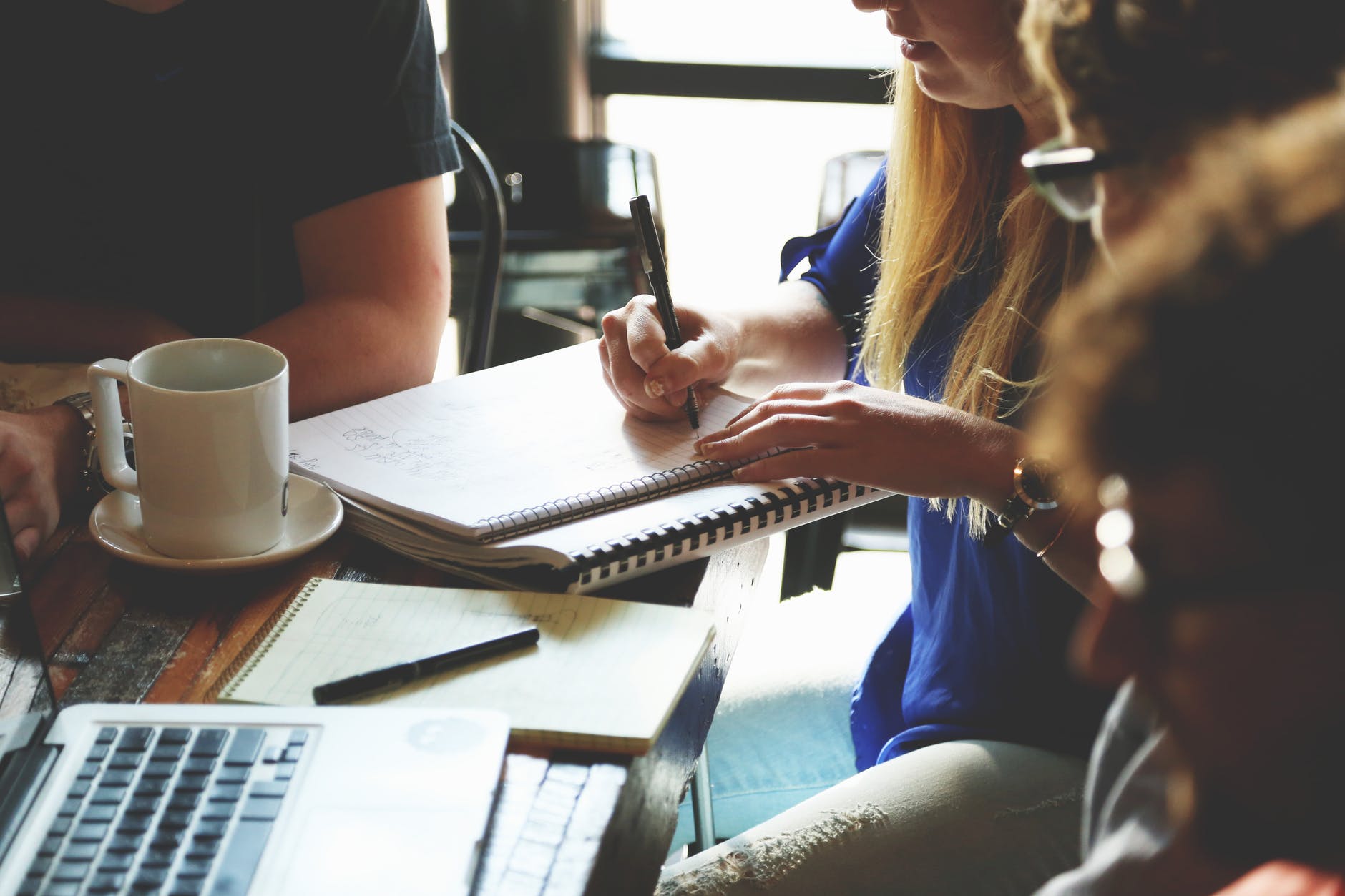 Contrary to what you might be thinking, psychiatry isn't just a guy listening to you talk while you lie on the couch and stare at the ceiling. Although there are elements of truth to that narrative; psychiatrists are medical doctors, not to be confused with psychologists or therapists. The key difference is psychiatrists pursue a pre-med track and go on to medical school. Psychiatrists generally complete at least 12 years of education, as follows:
Step 1: Undergrad
You don't need to major in psychology to be a psychiatrist. Many students looking to pursue a career in psychiatry start on a pre-med track, majoring in biology, chemistry or neuroscience. Try double majoring or adding a minor in ethics, philosophy or psychology to give you a professional edge. Although these areas of study can be challenging, it's important to stay focused: a high GPA increases your chance of getting into medical school. The average GPA of accepted applicants is 3.71.
Step 2: MCAT
Before you apply to medical school, all students must take the MCAT, a medical school entrance exam. Students should plan to take the test the year before they apply to med school. The MCAT consists of three multiple-choice sections and lasts seven hours. The average score for accepted medical school applicants is 511 out of 528. Make sure to take advantage of preparatory courses while you're pursuing your undergraduate degree; individuals can only take the MCAT seven times in their lifetime.
Step 3: Medical school
You've made it through your first four years and been admitted into med school. Now for the next 4 years of your 12-year journey. Students destined to become psychiatrists can choose between two designations: Doctor of Medicine (MD) program or Doctor of Osteopathic Medicine (DO) program. Regardless of your path, the first two years generally consist of basic classes such as pathology, anatomy and biology. The second half focuses on clinical rotations to show students what the position of a psychiatrist really entails.
Step 4: Residency
Eight years down, only a few more to go! Once students graduate from medical school, it's time for some supervised training. Students are placed in residencies, whether that be a clinical or hospital setting. During this time, future psychiatrists hone their skills under the direction of licensed psychiatrists. Completing your residency allows you to get hands-on in psychiatry and learn how to treat various mental conditions. While medical school is all about the textbook, residency is where you can put those 8 years of education into action.
Step 5: Licensing
After you've successfully completed medical school and residency, it's time to make it official with your medical license and board certification. Students who graduate from an MD program take the U.S. Medical Licensing Examination, whereas those graduating from a DO program take the Comprehensive Osteopathic Medical Licensing examination. After you've received your license, new psychiatrists can take the examination for board certification, offered through the American Board of Psychiatry and Neurology. Keep in mind that this certification must be renewed every 10 years, so stay focused and remember everything the past 12-ish years taught you.
What should you know about becoming a psychiatrist?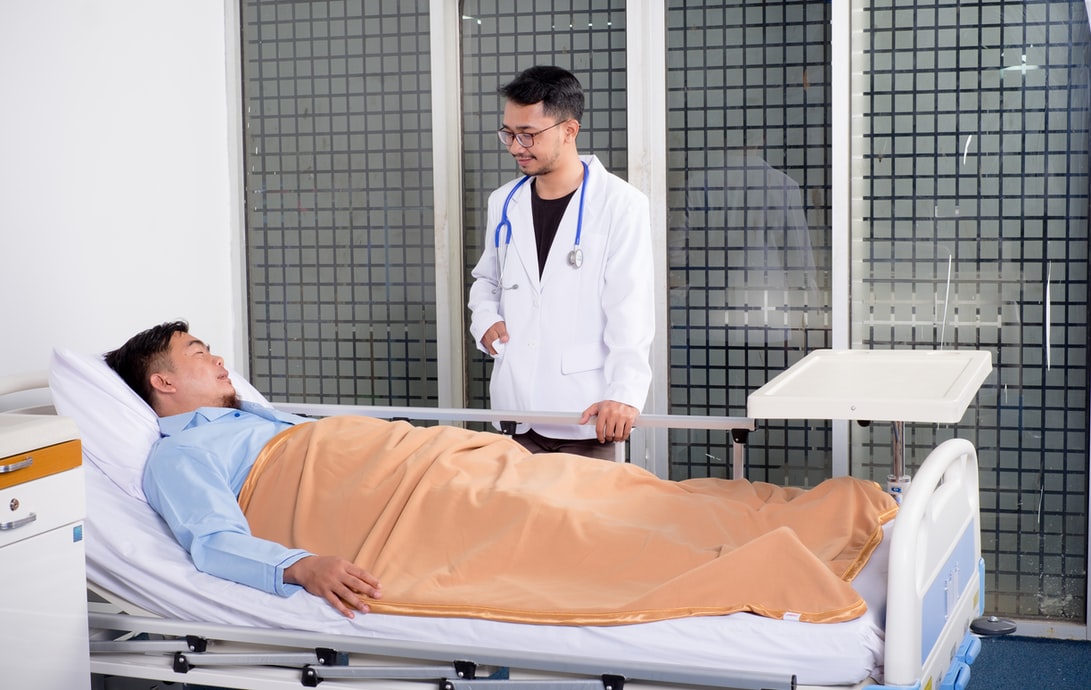 How much do psychiatrists get paid?
As medical professionals, psychiatrists earn fairly high incomes. According to the Bureau of Labor Statistics, the median annual salary for psychiatrists is $208,000 as of 2018. The lowest salary ranges around $75,590.
How much will I be expected to work?
While many psychiatrists will work typical 9-5 days, it all depends on your area of expertise. "I don't have any day that looks the same," said Dr. Jess Fiedorowicz, a Psychiatrist and Associate Professor of psychiatry, epidemiology and internal medicine at the University of Iowa. Each day is unique, given that each individual patient has their own specific needs. Hours can also be irregular, as many psychiatrists remain on call to deal with patient emergencies.
What is the work environment like?
Work environment varies greatly, as psychiatrists can work in clinics, hospitals, and more. As in many medical fields, dealing with stressful and high-pressure situations can take a toll on a psychiatrist's own wellbeing. Seeing patients' struggle with mental, emotional or behavioral disorders is bound to bring anyone's spirits down. However, it's important to remember why psychiatrists do the work that they do: to help people. Just helping one person makes the experience worth it.
What do I need to know about the future of psychiatry?
Although we can't predict the future, we know one thing for sure: psychiatrists are in high demand. Many have said that the United States is experiencing a mental health crisis, as one in five adults experienced mental illness in 2018 alone. "There's going to be no shortage of work," Fiedorowicz said. "There's currently a major shortage of psychiatrists and all mental health professionals. It's certainly a field where you could practice anywhere." By becoming a psychiatrist, you're joining the ranks of well-trained professionals ready to face this crisis and help people all over the country.
Key skills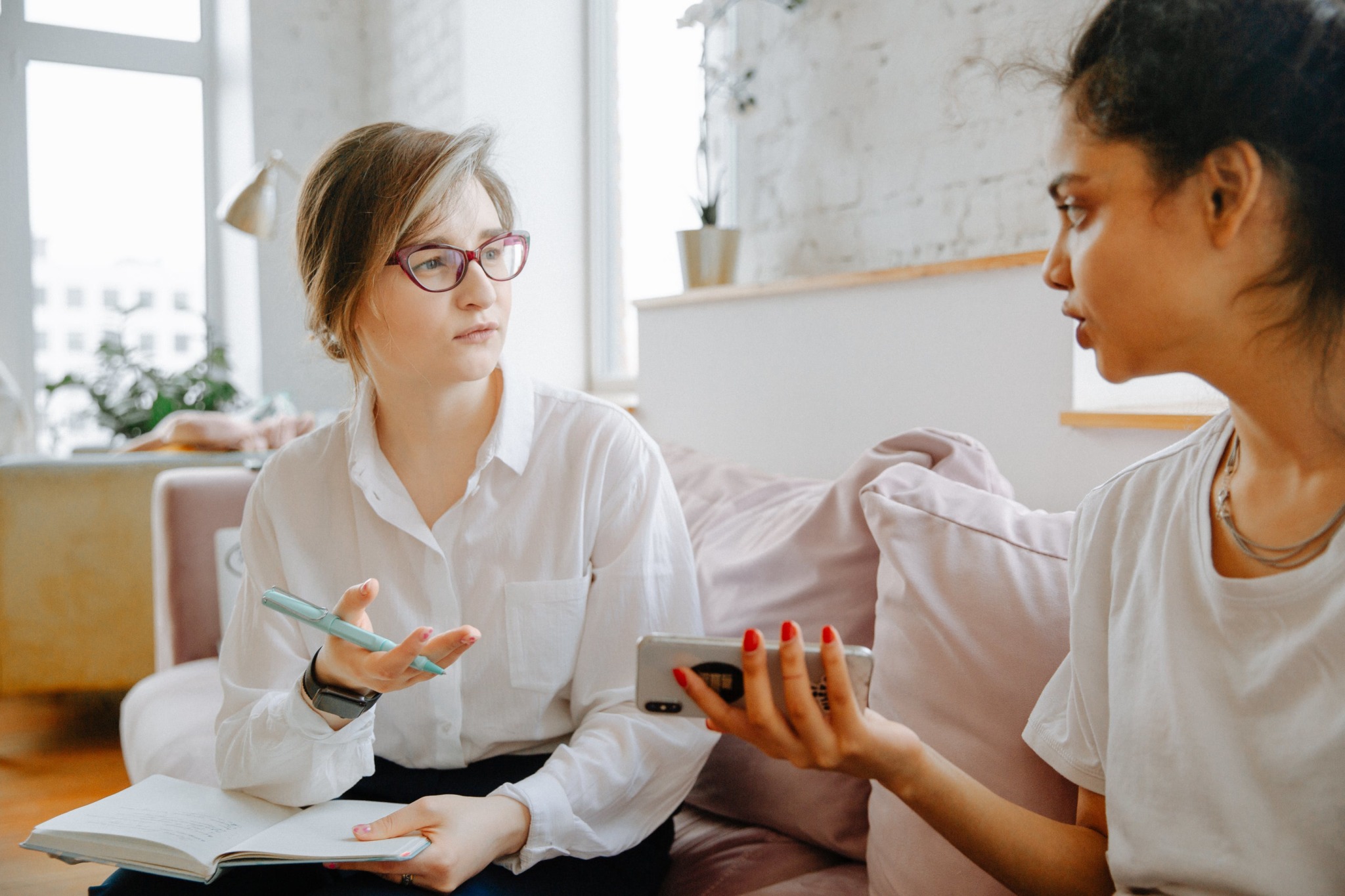 Patience
Treating mental, emotional and behavioral disorders isn't as simple as just putting a bandage on a cut. It requires persistent care, check-ins and reworking treatment strategies. "I think it is important to also be patient and methodical as treatments are not necessarily going to be a quick turnaround," Sanchez said. "We want to make sure that we have good evidence for the treatments that we provide. A particular individual may need some amount of time in order for their symptoms to improve." Patience also helps deal with patients who struggle to effectively communicate.
Empathy
As a psychiatrist, you'll deal with some heavy issues, such as suicidal ideation, eating disorders and trauma. It's your job to make sure your patients feel comfortable and to make your place of work a safe space for them. "[You need] the ability to communicate and listen non-judgmentally, to show compassion, and the ability to meet people where they're at and connect with problems," said Carver Nebbe, Psychiatrist and Chief of Staff at the Iowa State Thielen Student Health Center. By showing empathy and compassion, good psychiatrists can get their patients to open up and tell their stories. Empathy also helps when talking to patients' families. Even if you're not going through the same experience, trying to put yourself in their shoes goes a long way.
Medical Knowledge
Psychiatrists didn't go to med school just for laughs. Knowledge of medical processes is important for psychiatrists to recognize how mental, emotional and behavioral disorders may be rooted in other physical issues. "In order to be an excellent psychiatrist, one has to also be acutely aware of a multitude of other medical conditions and issues that may be causing or contributing psychiatric symptoms," Sanchez said. An accurate diagnosis forms the basis for accurate mental health treatment.
Other important skills of psychiatrists include:
Interpersonal communication
Teamwork
Good listening skills
Ethics
Analytical skills
Ability to make quick, informed decisions
Objectivity
Reviews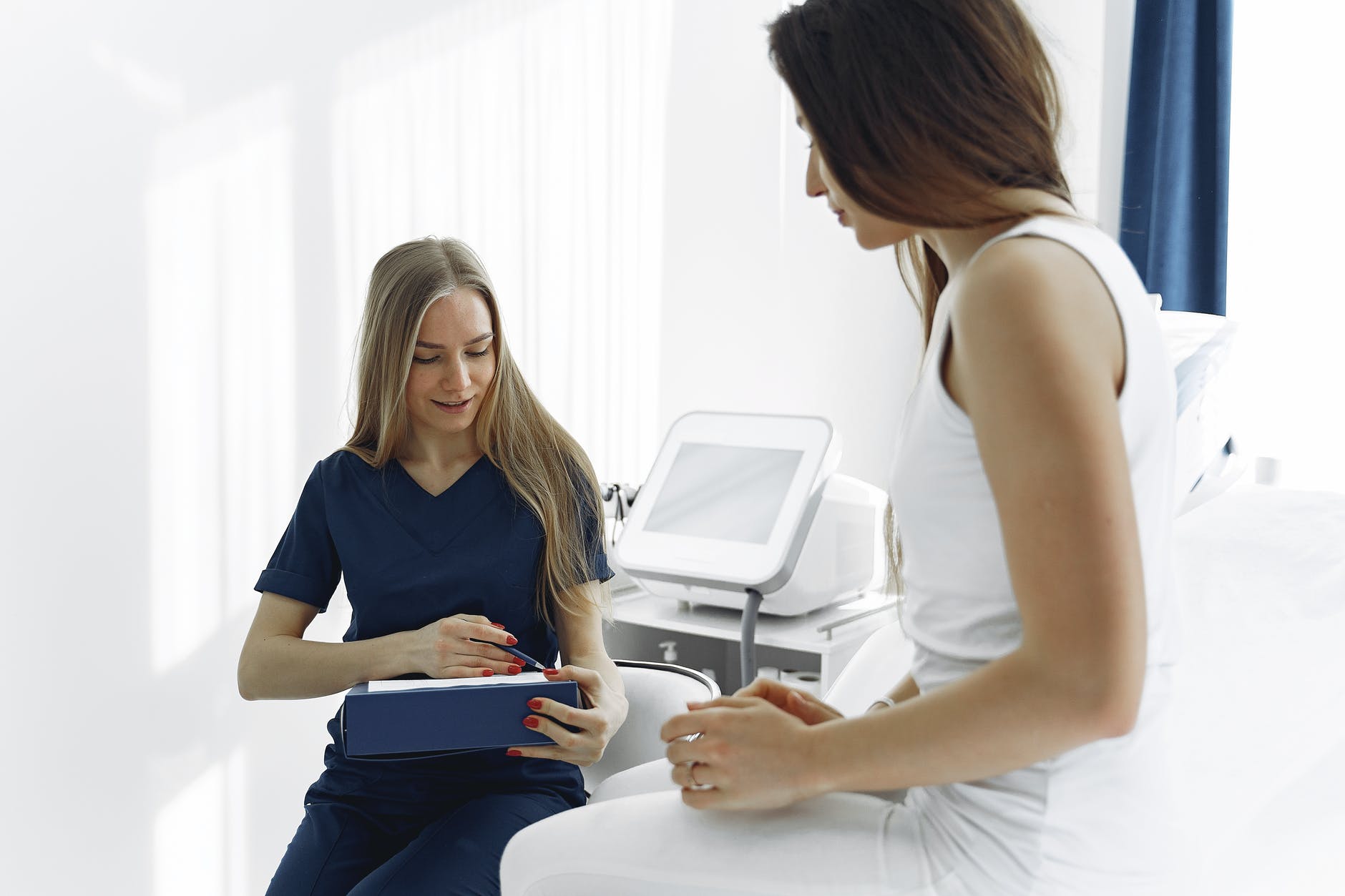 "One addresses challenges and individual hands with issues with the brain but also issues of the mind. We have yet to even discover so many aspects of the physiology of brain functioning and how that affects human behavior and interactions. This is the future of psychiatry but I also feel that this is the future of medicine as a whole. As we learn more and more about the brain and neurosciences, the more we learn about ourselves," Sanchez said.
"I like that I'm always doing things differently. One of the things that I like about psychiatry is that, I can take people's biographies for a living. It's not just practicing medicine, but I also get to hear and take people's stories. I find that very enjoyable. It also does require some creativity and I find that more enjoyable than other things that feel like a computer or a robot can do. [Psychiatry] is not something where that's the case," Fiedorowicz said.
"Medicine has become a profession where people can get to certain places through alternative pathways. So, for instance, you've got a lot of people now who practice as nurse practitioners or physician assistants. These practitioners are getting autonomy to a much greater degree. So other levels of training come through the practice of mental health. Definitely psychiatrists have the most training, but [our treatment is] expensive. In my opinion, what we really need to concentrate on in the future of the profession is being resources and counsel available to people at other levels of training," Nebbe said.