If college majors became menu items, the individualized major program (IMP) represents the build-your-own option. Available at roughly 30 schools in the country, this type of program began in the early 60s and gained fame at Indiana University for its individuality. This type of program allows students with broad and diverse interests to personalize their studies beyond the typical majors offered.
What You'll Be Doing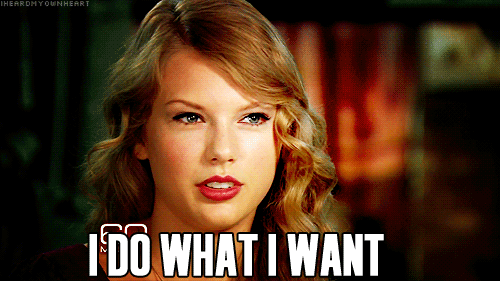 IMP students create their own curriculum equivalent to the hours required for an ordinary major. Their work culminates in a final project such as a thesis, performance or internship. Before abandoning that marketing major, consider the implications of being the lone "History of Rock and Roll" major. "Students should consider how well suited they are for a degree path that lacks some of the structure of an existing major: consistent student cohorts in courses for the major, a discipline-specific student organization, etc." said Paul Aarstad, assistant director of the IMP at Indiana University.
The classes you'll take
Gen Eds aside, the freedom to choose your own courses results in a course load as unique as your fingerprint. "My IMP is in Feminist Policy. I have taken classes in gender studies, sociology, anthropology, political science, history and English to gain a broader interdisciplinary understanding of gender," said IU senior Morgan Mohr. "I was intentional in choosing classes from a wide range of disciplines and those covering intersectional topics." Students get tons of freedom in this major, but don't think that lets you fly under the radar of faculty and staff at your university. "The majority of courses must be from the College of Arts and Sciences, though we do have some flexibility for incorporating content from other schools," said Aarstad.  "Students can take a significant portion of the major in the form of independent studies, as long as these are counterbalanced with upper-level courses in the classroom."
Internships for this major
Students with personalized majors typically build their studies around their future goals, so the potential career paths vary from student to student. "I have had the pleasure of taking multiple jobs and internships directly related to my IMP," said Mohr. With the IMP program, Mohr has interned with the U.S. Equal Employment Opportunity Commission, the Women's Equality Party of the United Kingdom and the Office of the First Lady in the White House. Your IMP can take you wherever your career goals lie. For IMP alumna Deepti Bansal, studying and interning abroad helped shape her career path. "A sustainability internship with a local small business that had just started up by a couple who wanted to bring their tailoring service and eco-friendly products to the community of Monteverde, Costa Rica…actually inspired my business, Punctata Accessories," said Bansal.
Career Opportunities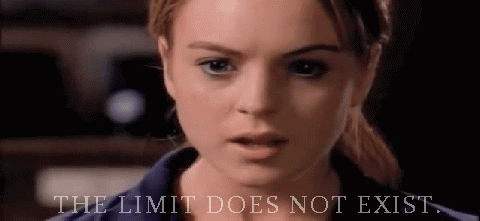 1. Author
Passion often drives IMP students, and their studies lead them to discover new job opportunities. Interim Director of the IMP at Indiana University Anya Peterson Royce said, "[One student] spent a year in Bali studying and participating…She eventually returned to Bali to live and has written one of the best books on Balinese dance and music." Because IMP students have such unique focuses and experiences, penning a novel seems like a natural fit.
2. Puzzle Master
The most famous graduate of the IMP program, Will Shortz (IU Class of 1974) majored in enigmatology, became NPR's puzzle master and the crossword puzzle editor of The New York Times. Figuring out an entirely new major will feel like putting together a puzzle, so this career aligns with many IMP majors.
3. Entrepreneur
The IMP's emphasis on flexibility and self-motivation draws students ready to run their own businesses. Bansal's IMP in business and the environment inspired her to create a company that supports local reforestation efforts in Costa Rica.
4. Government
Many IMP students combine their interest in policy with outside passions for their unique field of study. The resulting degree often coincides well with government positions, such as Mohr's major in feminist policy.
5. Lawyer
The IMP often appeals to students looking to make a difference in the world. If not through changing policies, these do-gooders often take on an advocacy-based role. "I am studying vigorously for the LSAT to apply to law school in a few years in hope of pursuing environmental law and advocacy," said Bansal. "My eventual dream is to work to protect the environment as well as indigenous communities."
Reviews
"When I first came to IU, I wanted to major in Gender Studies, but found the Gender Studies department to be heavily structured and focused on media studies. IMP allowed me to craft a more policy-oriented and interdisciplinary academic program—one that better fit my academic interests and career path." – Morgan Mohr, Indiana University, Senior
"The opportunity to work with students whose passions cut across a number of areas–do not fit tidily into a major, and who are committed to pursuing their interests, is very rewarding.  It is an opportunity as well to work with students one-to-one and while we do this with graduate students, we do not often work with undergraduates in this way." – Anya Peterson Royce, Interim Director of the IMP at Indiana University
"I absolutely loved the IMP and wished I would've considered it sooner as a major rather than a minor but nonetheless I am forever grateful for the help of the program staff and administration," said Bansal. "It was really such an eye-opening experience that taught me I could pursue more than what everyone else around me was doing and actually follow my passion and dreams, which previously I was afraid to do." – Deepti Bansal, Indiana University, Alumna