When shows like Fresh Off the Boat and Crazy Rich Asians become precious needles in a haystack, that's when you know the Asian community gets little representation in American education and media. If you want to break past this barrier and deepen your connection with Asian American culture, consider the Asian American Studies major. You'll learn everything you need to know about Asian American culture, from our history to our current reality. You'll learn everything you need to take your first step towards making the world a more equitable place for Asians in America.
Here's everything you need to know about the Asian American Studies major:
What you'll be doing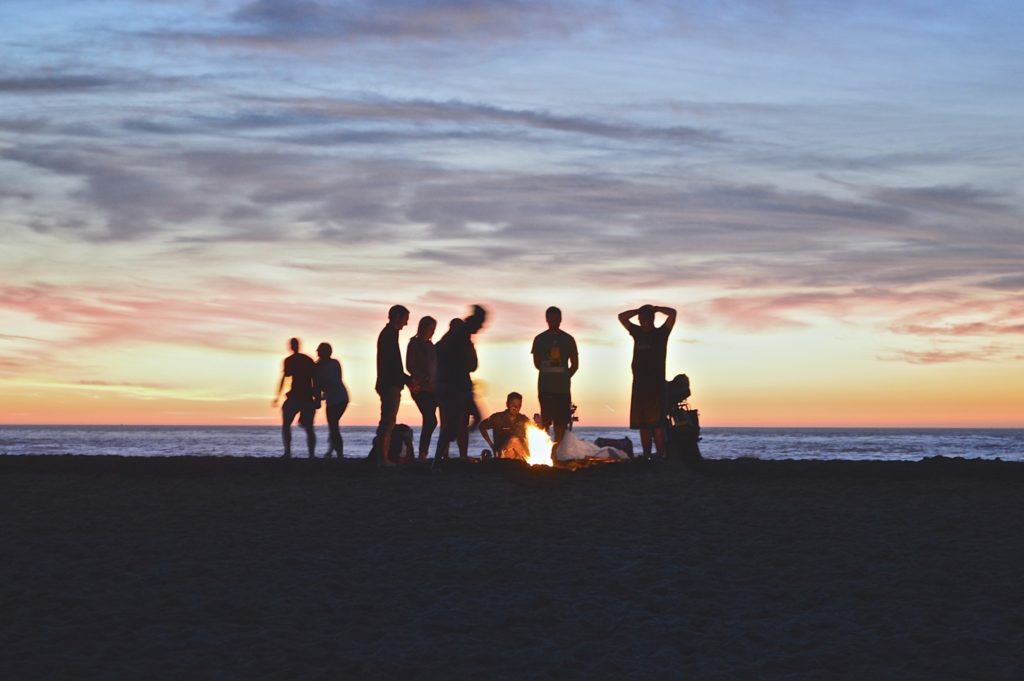 Asian American Studies students form a deep connection with their culture by learning about different aspects of history. You'll learn about colonization from the perspective of Asian Americans and the social issues that continue to plague the community today. You'll also find exposure to Asian American works that you probably didn't touch growing up. With this exposure, you'll learn societal concepts both familiar and new that will push you to let go of your biases and form a new understanding of Asian American history. Then, as you take part in research about Asian American history, you'll form a great understanding of the past and what we can do now for a better future.
"Asian American Studies started in some ways as a dream for a better future or a more inclusive society," UCLA Asian American Studies Professor Karen Umemoto said. "We've had 50 years of research and discovery to uncover our hidden past, to be able to narrate our history from multiple perspectives and to begin to understand the inner connections between the experiences of Asian Americans and other groups who were here before and who also came to colonize the United States and its territories. Asian American Studies is a window to the world informed by deep understanding of who we are, how we got here, what we've contributed and what we can do to shape our collective futures."
By exploring a community-oriented major, you'll find fun opportunities to experience community service. Not only that but you can form connections with other Asian American peers. At many colleges, the small yet cozy Asian American department allows you to get to know people on a deeper level than you might otherwise. With multiple disciplines in the major from the creative arts to the sciences, you'll gain a wholistic understanding of Asian American culture that will heighten your appreciation of our history, our present and our prospective future.
The classes you'll take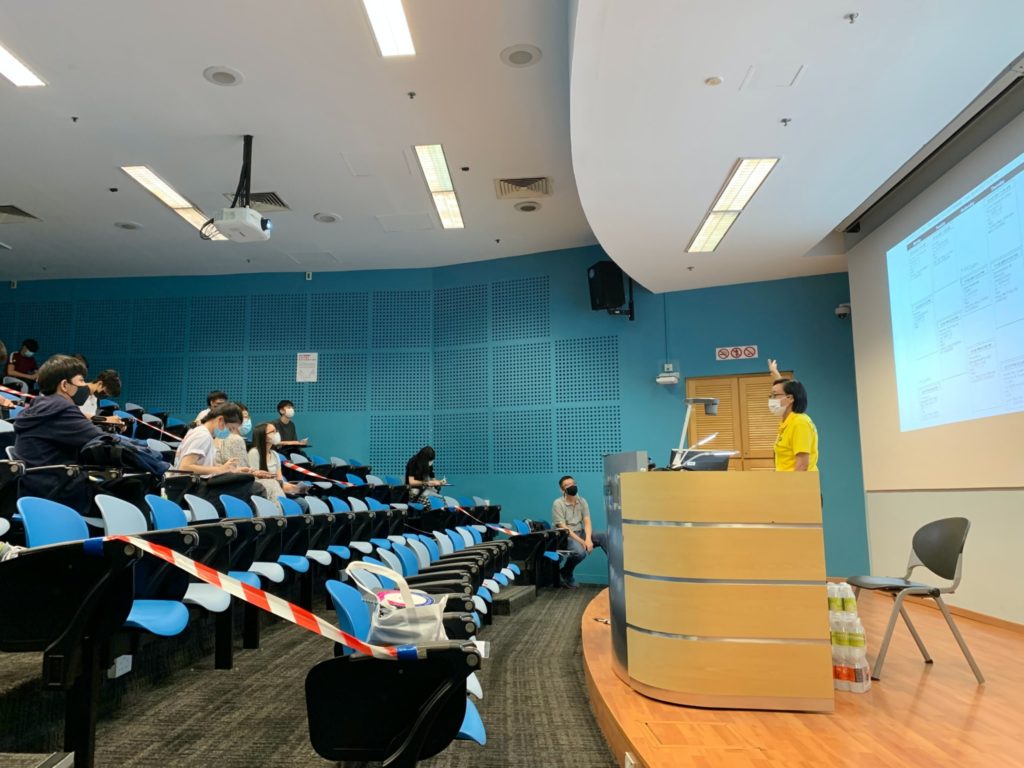 As an Asian American Studies major, you'll take classes about the vast history of Asian Americans. You'll also take classes about current topics such as mental health, immigrant rights and the social construction of race. If you're interested in serving the Asian American community, these classes will help you explore exactly where and how you can help. Colleges often host classes that zero in on topics unique to Vietnamese, Korean, Filipino and other Asian ethnicities. You can also engage your creative side and take classes about Asian American films and literature (there's more media outside of Fresh Off the Boat and Crazy Rich Asians!).
"There was a service-learning class where they placed students with various nonprofits around the area, so we actually gained valuable work experience while helping out nonprofits and community-based organizations," UCLA Asian American Studies alumnus Andrew Sam said. "There was also Empire, Indigeneity and Resistance in Pacific Islands where we learned about Pacific Islanders and how they were colonized and how they fought back. There's a documentary class where you make your own documentary surrounding Asian American community issues. There's a lot of varied, diverse classes and topics along with methodologies."
At some colleges, the Asian American Studies major doesn't just offer traditional lecture classes. You can find classes that allow you to get hands-on experience in community service. You can also take a class or two dedicated entirely to an Asian American research or creative project. In these classes, you might find yourself researching anything from depictions of Asian American culture in the mass media to the effects of model minority pressures on students, depending on your interests. As an interdisciplinary major, Asian American Studies offers many different ways of learning about our history.
Internship Opportunities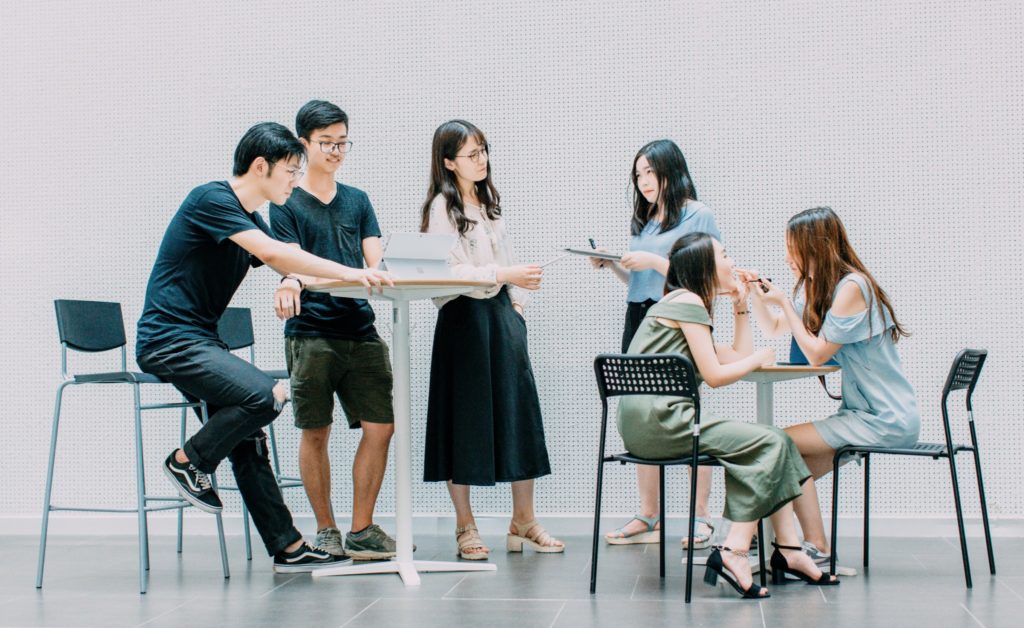 You can make a difference in the Asian American community before even making your way into the workforce. Find internship opportunities with social service organizations that serve the Asian American community in healthcare or public policy. For example, the REACH internship recruits students who seek a career in Asian American health services. If you don't want to pursue social service, find internships working in the creative or research industries, like an internship with the Smithsonian Asian Pacific American Center. With a broad major like Asian American Studies, you can find many internship opportunities where you can apply the knowledge from your classes.
"You really could take this degree and the training experiences you get from the studies to multiple places. I've had internships with nonprofits, community organizations and established political offices whether it be folks in state senate or in the local governments," CSUN Asian American studies alumnus Manny De Leon said. "I know a handful of my colleagues after graduating with their degrees took it into public health and the videogame industry, of all places. My intention was always to go into education, so all the different experiences I took were adjacent around it: either teaching, coordinating workshops or connecting with different communities."
Just make sure that the internships you choose connect to your career interests. That way, when you graduate, you'll already have great experience for the field you choose to go into. Don't worry if you don't know your exact career path yet. If you want to explore your options, choose internships that you personally find fulfilling. For example, if you love Asian American entertainment like films and love working on creative endeavors, find an internship that caters to that interest of yours to explore it further.
Possible Career Opportunities
Speaking of your career interests, you can find many opportunities to go into careers where your cultural knowledge will come in handy. Aside from cultural understanding, the major gives you different professional skills like interviewing and research that remain important in a lot of industries today. Your combination of cultural and professional skill greatly expands your career options. To save you some time, we've done some research for you. Career opportunities for an Asian American Studies major include:
1. Foreign Correspondent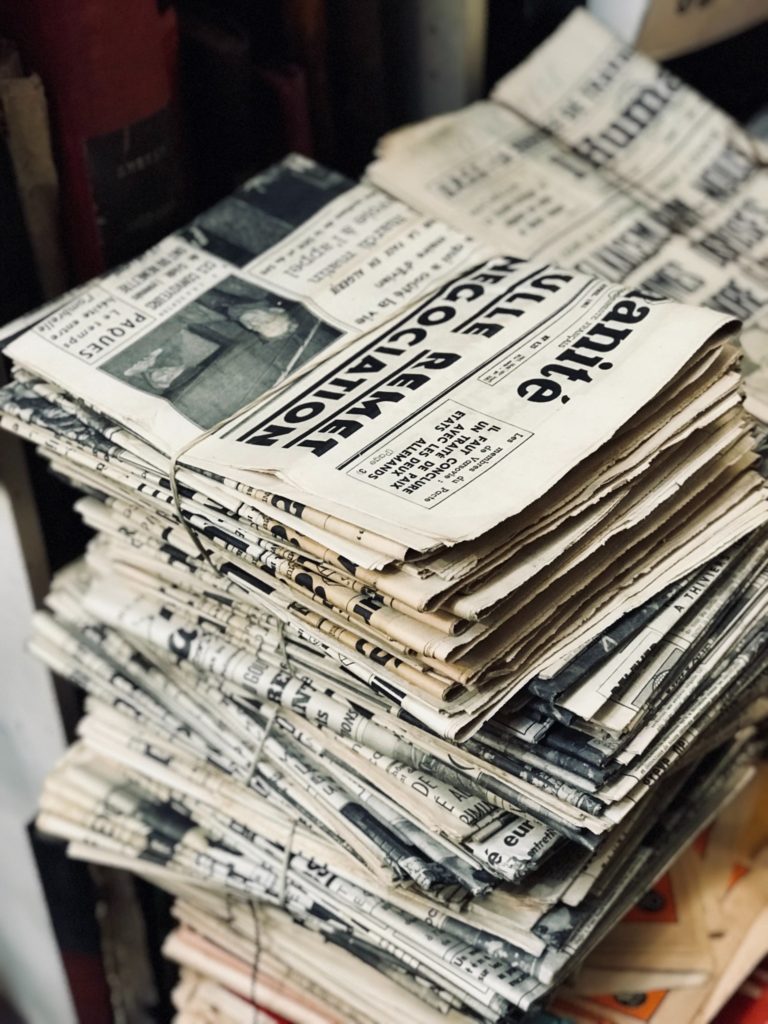 With an Asian American Studies degree, you'll possess both historical and current knowledge about trends in the community. If you love writing to inform, this makes you the perfect go-to person for Asian news. As a foreign correspondent, you will travel to several Asian countries to report on the happenings of each area. A foreign correspondent might travel to Southeast Asia to report on recent political legislation changes and their impact on the community. Foreign correspondents can choose how they work: as a freelancer, you'd get the option of working for multiple news media outlets. If you love reading news every morning from a specific outlet like The New York Times, consider becoming a full-time journalist for them. Knowledge about what's going on in the world will always stay in demand. You can become a part of that by spreading awareness about the reality of the Asian community.
2. Data Analyst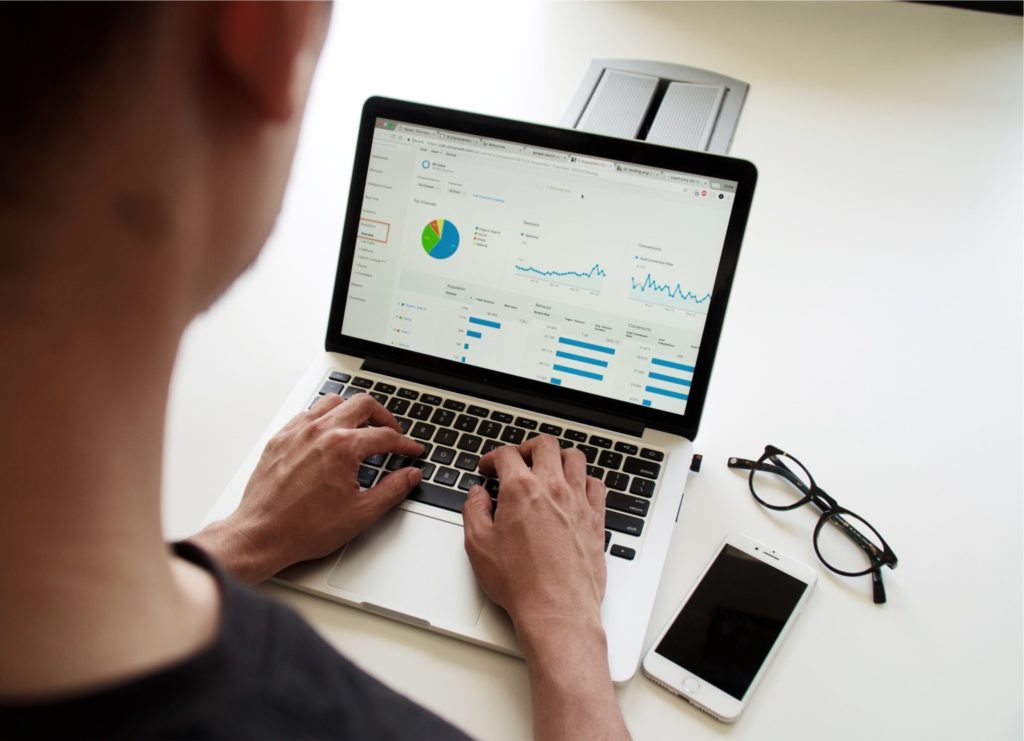 With the professional skills and cultural knowledge about the community you gain from Asian American studies, you can become a data analyst. You read that right: with a humanities degree, you can still land yourself a more tech-oriented job if you so choose. A data analyst helps businesses analyze data to build a better connection with their audiences and develop business solutions based on their knowledge of trends. As you might guess, the research analyzing skills you gain from Asian American Studies come in handy in this career. Since you know the background of your audience you'll gain the ability to understand the best ways your business can develop a relationship with them.
"In Asian American studies, researching was one of my favorite things to do. It helped me become a better writer and speaker and be able to have the language to explain to people how things happen without being so classist. I was able to transfer what I learned to my current position. I am a game data analyst at a videogame company, and it's wonderful," UCI Asian American studies alumna Mimi Aang said. "Actually knowing Southern California well because of my research, I was able to utilize that and inform my boss about Southern California, what its needs are, who our audience is and how we can approach them."
Of course, with any kind of job, you'll need to develop some additional skills and knowledge in work and internship positions to round out your experiences. That way you can get into jobs like data analyzing that don't directly correlate with Asian American Studies. Just know that your degree doesn't always need to pave a clear-cut path to a career. Breaking into tech jobs like data analysis will definitely remain a viable path for you.
3. Social Work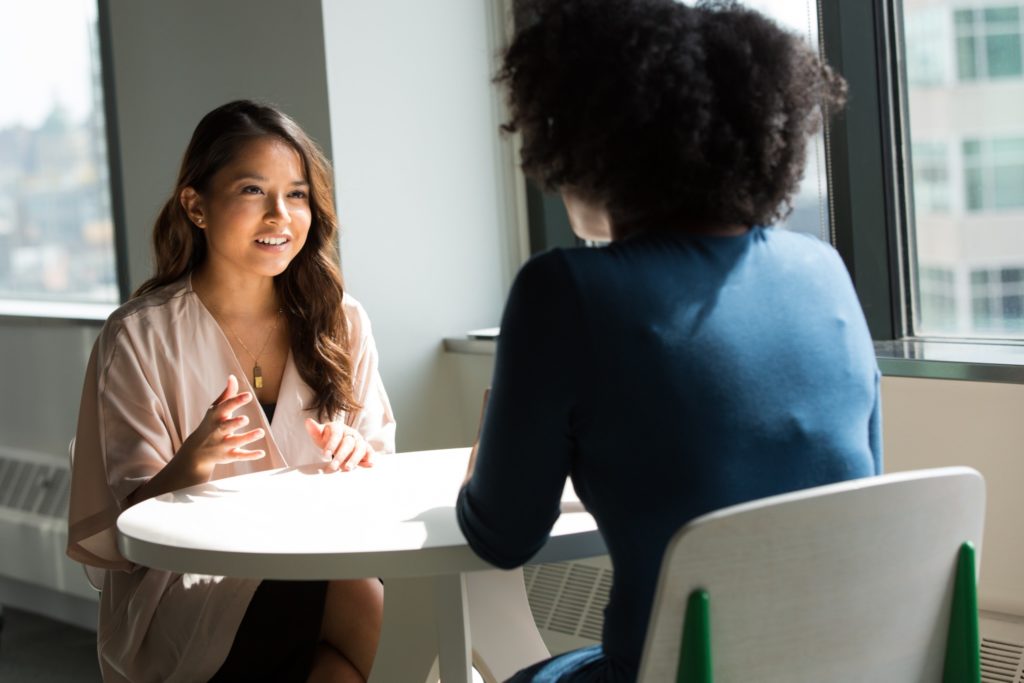 Does working directly with the Asian American community sound fulfilling to you? If so, consider becoming a social worker. A social worker supports communities as they navigate daily life and encounter social and mental issues. They can helps in many ways such as counseling or healthcare advising. You'll interact with people in your community to understand their needs. Asian American Studies gives you the cultural knowledge and interpersonal skills for it. If you're passionate about improving community mental health, social work may be the career path you're seeking.
"I will say that if you have an interest in mental health or social work, there is absolutely a need for more AAPI social workers," patient mental health case worker and UCI Asian American Studies alumna Cayla Zhang said. "It's not easy work, but I definitely will say there is a need within the community. If that's something students are considering, I think it's a relatively easy field to get into and it's a field you can apply the knowledge you've learned to a certain extent."
Asian American Studies prepares you with knowledge of the community's needs that you can use to support them in their daily lives. Right now our community needs social workers more than ever. The Asian American community could use support existing as a minority in American society. If you want a career that allows you to directly address Asian American needs, becoming a social worker might prove a great option for you. Asian American Studies equips you with all the right skills and understanding of people you need to become one.
4. Translator/Interpreter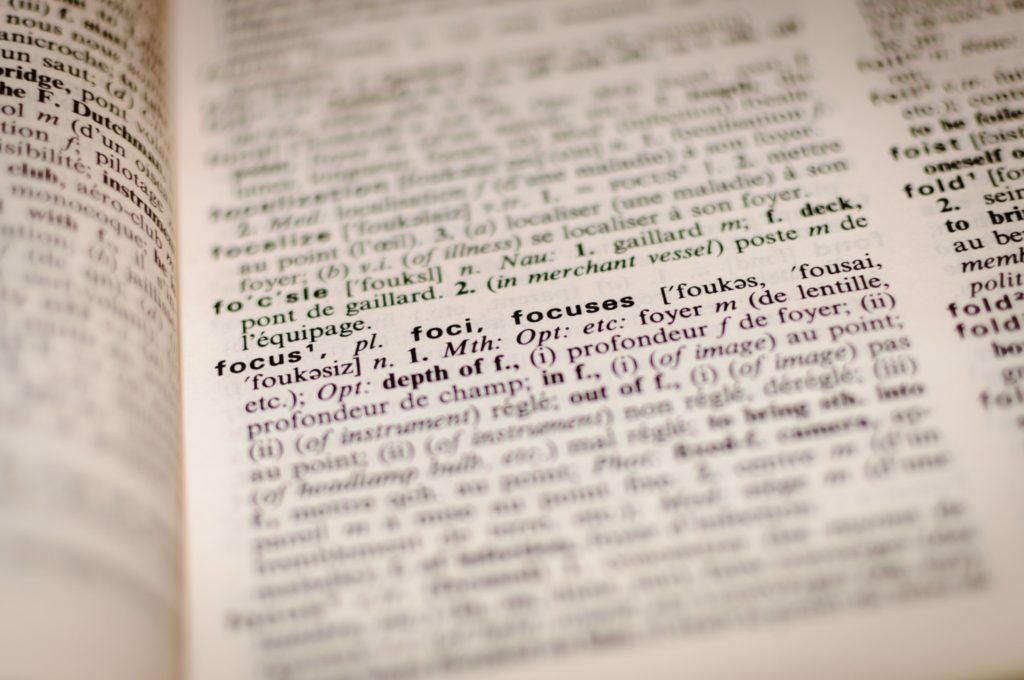 If you took some language classes and hit up the Duolingo owl, consider becoming a translator or interpreter of Asian languages. With your understanding of Asian American culture, you'll act as the middleman between Asian and non-Asian language speakers. Translators and interpreters interact with languages differently: translators mainly work with writing from one language to another, whereas an interpreter verbally translates between two languages. Whichever path you choose depends on how you feel most comfortable expressing yourself. In a world where different cultures interact with each other more than ever, being able to translate or interpret languages will prove invaluable to Asian American communities.
5. The world is your oyster.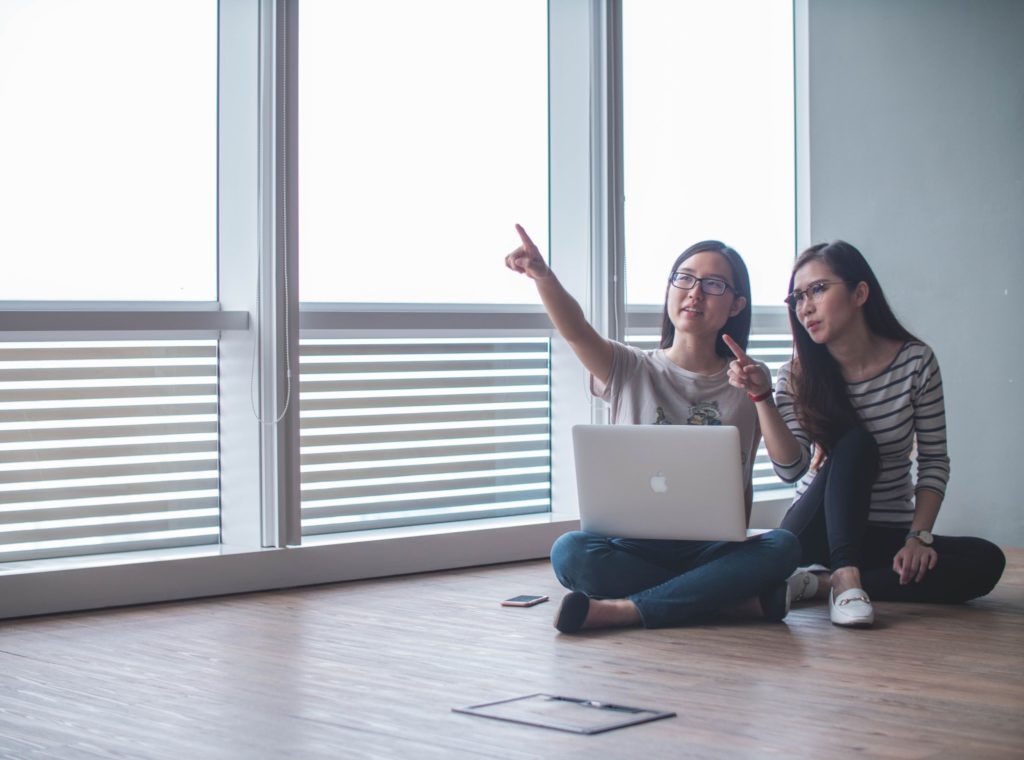 With such a broad range of classes, Asian American Studies prepares you for any field where you'll work with Asian Americans and other communities. You can apply the cultural knowledge and professional skills it teaches you to healthcare, business and more. After all, isn't it important to understand the needs and cultures of the people you're working with? With that understanding of other people, you'll be able to prepare yourself for a variety of career options. Think anything from business to healthcare even.
"Asian American Studies is a good major for any field in the service sector or in education. It's good preparation for professional schools whether it's law school, public health, urban planning, social work, business and even in the health sciences," Professor Umemoto said. "In any career where you'll be working with Asian Americans, from marketing to human resources work to anything, knowing about the people you're working with is critical."
The more we understand about ourselves and our communities, the better we can serve them in our careers. Don't limit yourself to the few opportunities we've talked about here. The list of careers Asian American Studies majors go into branches out endlessly. It's up to you to find the career you align with best.
Hear about it from Asian American Studies Alumni:
Still not sure what to expect? You don't need to think about it alone. Let's hear about it from alumni who chose Asian American Studies and found careers for themselves afterwards.
1. "Overall, it's a very good major for sure. It teaches you a lot of different skills related to the humanities, like interviews, oral history, research and comparative analysis. The skills and connections you get from the major will really help out with your resume and where you want to go after your undergrad. The faculty is very caring. They'll always have time for you and want you to do your best. I would not change my college experience. I feel like if I had to go through college again I'd definitely go with the major again. If anyone can even take one or two courses in Asian American Studies, especially if they are Asian American, I feel like it's very relevant for them and they should definitely give it a shot," Sam said.
2. "I definitely would go back and do the exact same thing. I love this field and the studies and what it is trying to do. For context, the field is very young. It's only 50 years old and was built off of the student-organized movement of the late 70s from SF State and from Cal. Within that short time span, it's developed exponentially. There was no Asian American studies prior to this, so it is interdisciplinary in its nature in that you have folks coming in from English, history, literature, etc. That's the one beauty of the field: it expands your framework in multiple ways. It's very community-oriented, which I do love. Because it's so small and tight-knit, you kind of just know everyone in this field and we're all here to support each other as much as we can," De Leon said.
3. "I think the major was very helpful in getting that understanding of myself and Asian American history. I do think it could have been pushed further in terms of the level of analysis. Because there's so few people in Asian American studies, those classes often get cross-listed with other majors. I might be the only Asian American studies major in an Asian American studies class. What ends up happening is that the professors end up having to explain concepts like the model minority myth to students learning about it for the first time. By my third year, I'd personally like to have a deeper conversation about it. That's one thing I think the major could use improvement in: making sure students are continuing to be rigorously challenged. For me, doing independent research and taking classes in other ethnic studies departments really helped with that," Zhang said.
4. "The experience of taking Asian American studies is almost like discovering something new. It's almost like storytelling as you learn new concepts that you might not feel comfortable with or that you already know and learn how to embrace those new words. It made me really care about my community because I always felt marginalized in my community. I do not look Cambodian because I'm half, but I do speak the language more than others. It really made me grounded in learning to re-love my community and how I can write something about it and make a difference just because there aren't many works out there. It made me an advocate for Asian American health, mental health and culture and it made me recognize that each community has different needs," Aang said.
Some Advice from Asian American Studies Alumni to You:
1. "Give it a shot. Take one class that sounds interesting to you and really get to know the professors during office hours or even set something up where you can just talk to each other informally. As professors, they're well-connected, but they also care about you and where you're going. And, you know, just take one class and see what happens," Sam said.
2. "Be prepared to read a lot, take good notes and be in a community, for sure. Being in Asian American studies, it's not an isolated field: you're going to interact collaboratively with not just your colleagues, peers and mentors, but the community, broadly. Really try to bring the trainings and experiences you developed in Asian American studies back to your communities as much as you can," De Leon said.
3. "I think this is just general advice for any college student: really take the time to develop your career skills as well if that's something you have the ability or capacity to do during your time in college because it will help a lot post-grad. Also, it's okay if your career isn't directly related to Asian American studies. Sometimes, the things you really are passionate about and you really want to study will be different from the things you have to do to survive under capitalism, so it's okay if those two things don't always line up," Zhang said.
4. "Be open-minded. Be very brave about what you're going to read about and be very passionate. The motivation is within you. See Asian American studies as a door to opportunities, whatever that means for you: whether it be personal growth, career growth or financial growth. Be open to the degree, as well as learning and de-learning biases that you already have about Asian American communities. Go in with an empty glass and then fill it up, because having biases won't let you grow into a better person. And don't let people undermine you when you take this degree. It's very much possible for this degree to take you somewhere, so don't let people judge you on it because people will. Always persevere and you know what? Prove them wrong," Aang said.