You've spent so many days slaving away in the library that you begin to feel like there's no escape. Your raccoon-eyed colleagues zombie about, believing there's no other place to do work. After all, everyone studies in the library, right? Wrong. Ten students from the University of Virginia share their favorite alternative places to study on or around Grounds.
1. Grit Coffee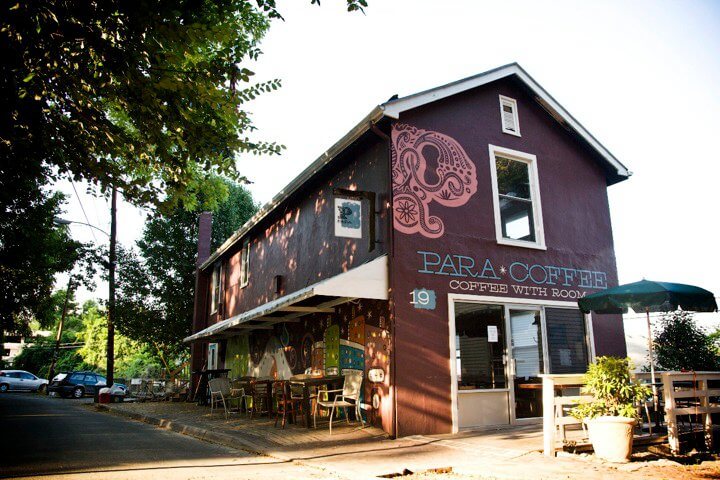 Everyone who studies in Grit Coffee (formally known as Para) is cool. End of story. If you are looking for a cozy coffee shop close to central grounds, Grit is the perfect place to go for some light reading or schoolwork. "Grit strikes a good balance between being a social space and work space, so it can either keep you focused or give you a good break—depending on what you need," junior psychology student Jen Yeaton said. And don't even get me started on their fresh croissants.
2. Lambeth Field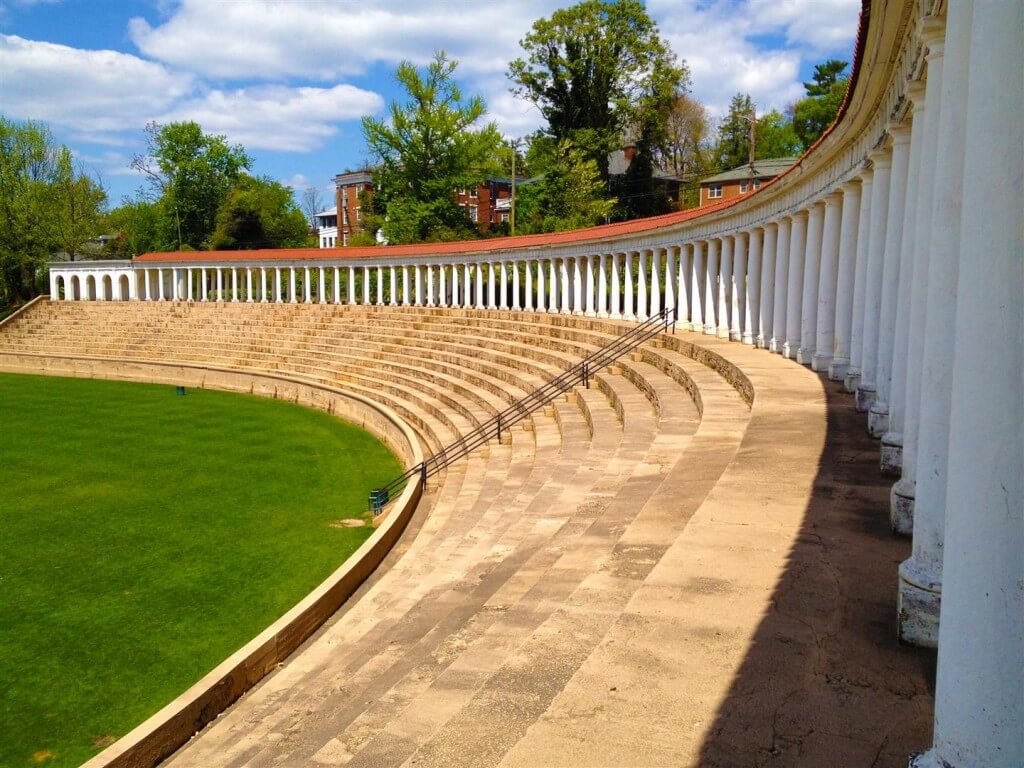 Interested in visiting Greece without actually leaving UVA? The amphitheater's less-known sister, Lambeth Field, has beautiful white columns lining a semi-circle of perfectly cracked, antique-cream stairs. Despite the large gaps in between the steps that make your hips look awkward, Lambeth Field is an awesome place to study on a warm afternoon. "You can feel alone amongst a vast sea of people if you chose a higher seat, but can just as easily feel like you are a part of the Frisbee or soccer game taking place on the grassy field below if you decide to sit closer to the bottom," junior architecture student Sally Aul said. Introverts and extroverts, welcome.
3. O-Hill Rooftop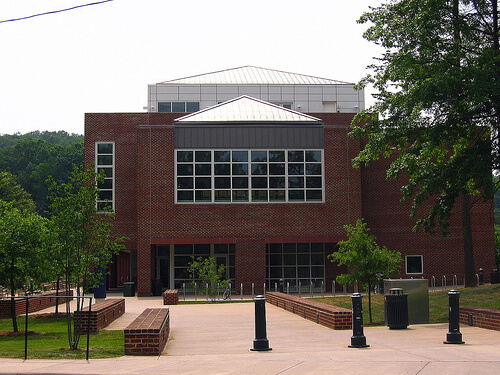 Located in the middle of first-year dorms, O'Hill Dining tends to get neglected by upperclassmen. However, as an upperclassman with a smaller meal plan, you'll want to study all day in O'Hill and only use one meal swipe for breakfast, lunch and dinner. While admiring the mountainous view from the rooftop terrace, third-year architecture student Sophie Mattinson often takes advantage of her superiority. "I find the perfect seat to spot first-years below and drop food on them," she said. Freshmen, watch out for Mattinson, or become her next victim.
4. Twisted Branch Tea Bazaar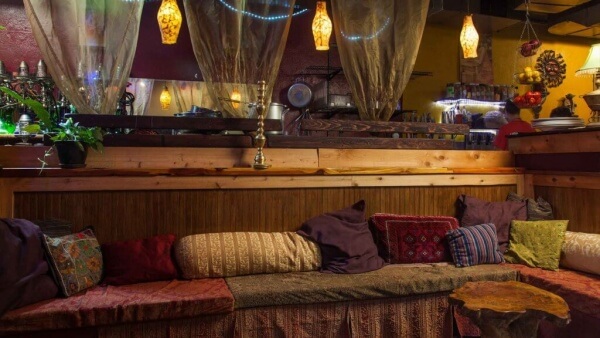 In desperate need of spicing up your study routine? Right at the heart of the downtown mall above a funky thrift store, the Tea Bazaar is the perfect place to retreat after a long and stressful day. "The cozy shop has a really relaxed vibe with good music and good smells. There are tons of comfortable places to work, and a pot of tea to keep you caffeinated is only 5 bucks," said junior english student Kerry Reichhardt. Grab a pot of tea, take off your shoes, sit Indian style against a Bohemian tapestry and ease into your studying.
5. Engineering Courtyard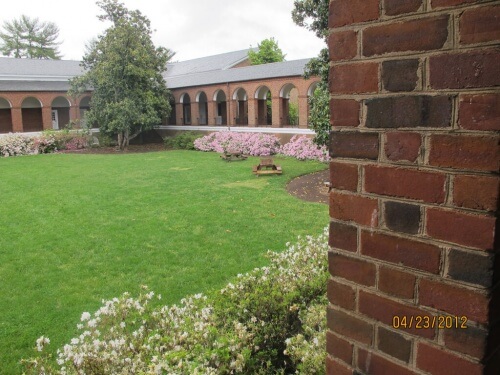 Nestled within the Engineering School lays a hidden courtyard with neglected picnic tables and climbing trees. "The courtyard feels like it's off limits. No one is ever there, not even engineering students. You can sit under a tree and have the entire grassy enclosure for you and you only," junior architecture student Alek DeMott said. If you are looking for a place to spend that awkward one-hour gap between classes, the engineering courtyard's central location makes it a great spot to hang.
6. Mudhouse Coffee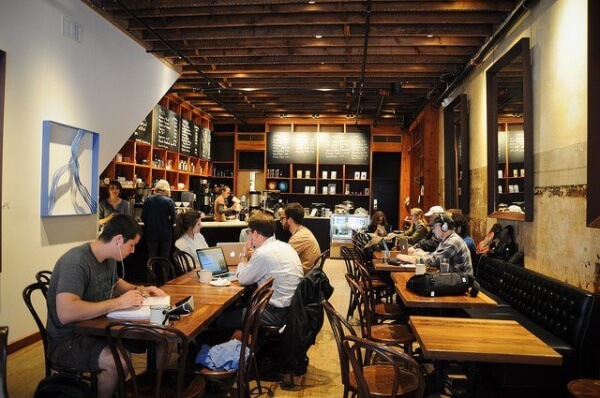 If you are tired of seeing the same-aged students strolling around Grounds, Mudhouse Coffee on the downtown mall is a great place to people-watch. Just don't stare too creepily at the young kids and older people you don't see routinely. Mudhouse has a rustic-industrial vibe and has been consistently ranked one of the best coffee shops in Charlottesville. "The exposed brick and reclaimed wood abound is great for pretending to be moody and intellectual," recent media studies graduate Cailin Sisk said. Pulling an all-nighter? Try the Mudcup, a cup of coffee with two shots of espresso. Two.
7. Music Library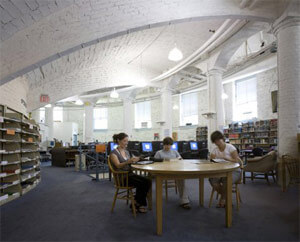 If you are like any other college student and enjoy studying with some music in the background to get the creative juices flowing, check out the Music Library in the basement of Old Cabell Hall. Even the entrance to the Hobbit-shaped room lures you into a different mindset. "The music from students rehearsing serenades you as you walk down the convoluted hallways," junior architectural design thinking student Taylor Hillman said. Let the tunes mellow your stress and help you rock out your next assignment.
8. Wilsdorf Café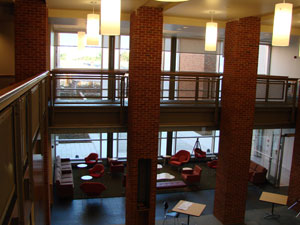 The plus-dollar addict in you is going to love Wilsdorf Café, with its smoothies, blended coffee "Javalanches" and baked goods. "Wilsdorf has a strong aroma of coffee that fills the red brick seating area and giant wall-sized window, which brings in great lighting and inspiration. It's hands down my favorite place to study around Grounds," junior engineering student Manali Sontakke said. "Hands down" is not a term to be taken lightly.
9. Anthropology Building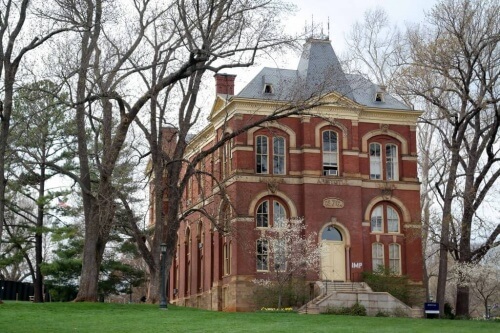 The mystifying, abandoned-looking building running opposite to the Corner is a good border between the University and the city beyond. Students who want to study on grounds with a view of what lies beyond should explore the grassy field by the anthropology building. "I'm an outdoor-study kind of girl, so I like to go near that old funky anthro building because there's Wi-Fi, you're steps away from a little Bodo's break and squirrels are really good company," junior global environment and sustainability major Erica Fink said. Better squirrels than no one I guess…
10. Lawn Gardens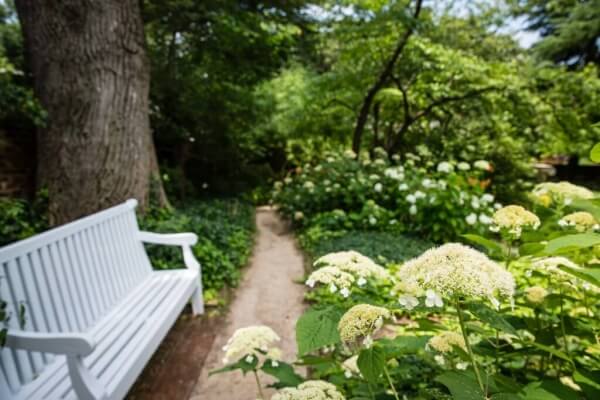 You grab a blanket, snag a to-go box from Newcomb and venture to the Lawn to "study." Despite your best intentions, deep down you know you won't even touch your laptop. You are there to take a nap, get a tan, play frisbee and admire the beauty of the historical lawn. You may eventually decide to open your laptop—but only to post pictures of your "study session" on Facebook. "The outdoors is a nice change from the soul-sucking white fluorescence of Clem," recent mathematics graduate Colin Parker said. If you actually want to get work done on the Lawn, exit on either side and explore one of the many quiet gardens. The antique statues, ornate benches and vegetation create a secluded paradise hidden in plain sight.
Ditching your go-to chair in the library and finding a fresh study nook is long overdue. Perhaps it's time to check out of the library and check into a new study spot.