We see all the headlines: "Check-in with Your Friends" and "Stay Connected Online" but when was the last time you checked in with yourself? Having a healthy relationship with yourself is important always, but especially now. How can you do this?
Find out what experts have to say and how students are maintaining a relationship with themselves during this pandemic.
Start with Your Mornings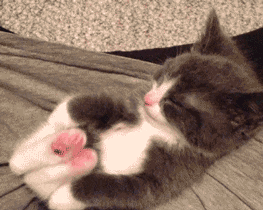 Think about how you usually start your day. You wake up and immediately grab your phone to scroll on social media. You hit the snooze button 50 times before you can even open your eyes. What if you began your day by checking in with yourself and really trying to figure out how you feel? "The reason is a lot of times we get up, especially now, quarantine time makes us feel anxious for no reason," Behavioral Health Expert and host of Deal With It! podcast Tracy Crossley said. "Check-in with yourself each morning, 'How do I feel?' Do a body scan and find out what feels tight or stressed. This gives you a feeling of peace, someone's paying attention to you–you are." This way, you've started your day by understanding where your head's at and how your body feels. It allows you to go through your day with this in mind and the ability to make changes accordingly.
Find What Makes You Happy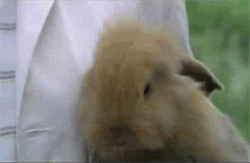 Continue to do this throughout the day too. You are the only one who knows yourself, you can't depend on others to make you feel better. Right now, we all feel pressured to always be productive while isolated. But don't forget to take some time to do the things you enjoy. "Saturday I decided to do a jigsaw puzzle with my husband. It was hard to not work but I felt more relaxed after," Crossley said. "You have to take at least five minutes here and there, but also take longer periods, an hour or so, to have time for yourself." Jigsaw puzzles, writing in your journal, going for a walk, all these things and more help you clear your head and focus on your own thoughts and emotions. "I like to listen to music to decompress, it really helps me keep in touch with how I'm feeling," University of Kentucky junior Kaylee Poling said. Find your niche and do something for yourself each day.
Create the Change You Want to See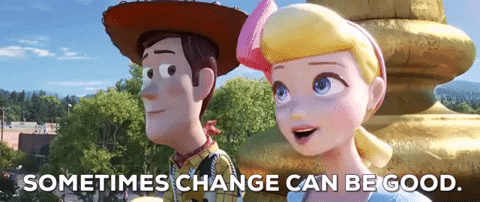 You can't wait for change to happen, you have to initiate it on your own. "We have a habit of waiting for something else to tell us 'Now is the time to change,' but we have to take that time. A lot of people would rather just lay on the couch and watch TV for an escape but you feel crappy after," Crossley said. "Check-in with your body. We hold emotions in our bodies, not our heads. What are you feeling? What would you rather be doing? When am I gonna give myself permission to do things that I love?" Ask yourself these questions throughout the day to take a minute to stop and reevaluate how you feel.
Listen to Yourself
Unsure if you have a good relationship with yourself? Think about that voice in your head. What's it saying to you? Do you beat yourself up? Is it quiet? "Constantly complaining that everything you do is wrong. It matters more what you do with your inner critic. Do I start feeling bad? Do I start arguing with myself? I was gonna do something I found enjoyable but now I just wanna go to bed. Listen to your brain then understand how to react to it," Crossley said. Don't let your inner critic sit there and beat you up, listen to what it has to say, accept it, and move on.
Are you a perfectionist? A people-pleaser? These mindsets can hold you back from forming a good relationship with yourself. "Build your value. Stop trying to be perfect. This is hard to do but helpful. Always trying to do things right makes you exhausted and angry. If you can't make choices, you can't trust yourself. An easy way to tell [if you have a healthy relationship] is how much your words and actions match," Crossley said. Did you tell yourself you were going to work out more? Start a diet? Begin journaling daily? Stick to the promises you make to yourself and create a pattern of trust because if you can't trust yourself who can you trust?
My Relationship with Myself is Weak, Now What?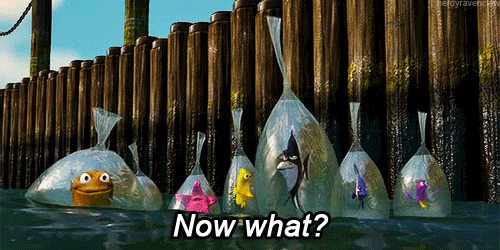 Think your relationship might be verging on the weaker side? Don't stress…yet. Acknowledging that you might have a poor relationship with yourself is the first step. Some signs that your relationship might be weak are constantly second-guessing yourself and having little to no self-awareness. Try to really tune in with yourself and figure out if this is something you do constantly.
Don't fear, there are ways you can improve this relationship too. It's important to learn that it's alright to feel uncomfortable. "It's okay to be uncomfortable because on the other side is peace. With a weak relationship, try stopping doing something you do that makes others happy but makes you feel bad/upset/angry [people-pleasing]. You feel like you can't stop but the other person expects it," Crossley said. These things can be small or big, all that matters is that you do something that makes you happy. "I really think positive affirmations help me a lot. I know it's cheesy but telling yourself how you want to feel will help you eventually feel that way," University of Kentucky senior Autumn Paine said. You have to actively change your mindset because no one else will do it for you.
"One day tell yourself that you don't have to do this task. Sit through the uncomfortable feelings and be aware of how you feel and what you're thinking. You aren't dying, the world didn't explode," Crossley said. "Do something you normally wouldn't do. One teeny tiny thing; it doesn't have to be major. Reclaim yourself and become in charge of your emotions." Maybe you do all the dishes in your house most days and don't feel like doing it today. Or you call your mom every day but just aren't in the mood one day. Let go of this fear of letting other people down and focus your energy on yourself. These times cause all of us to be fearful and anxious. Remember to always take time for the most important thing in your life–you.