So you ended up with a dorm, huh? Good for you, not everyone gets one when going to college as some people stay local and commute back and forth to school every day. One look at the room, however, and you might think it looks a little small for your things. Fear not. You don't need a Time Lord's time-travelling gizmo to get a little extra space. It can feel very easy to feel suffocated, but there exists plenty of ways to make your room feel a lot bigger.
Want your room to appear bigger on the Inside? Here are 10 Ways to Fully Maximize Your Dorm Space:
1. Framed Landscape Photos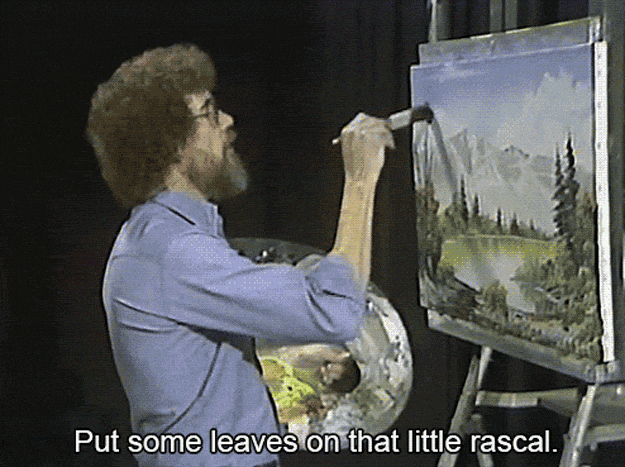 I once went into a Greek restaurant that carried a framed photo of some fishing boats on the walls. I could practically hear the seagulls. I could smell the sea salt. The restaurant hardly qualified as grand, but it certainly felt that way. You wouldn't believe how much pictures of wide-open landscapes could change the feel of the entire room. They give it another dimension, and make it feel larger because they feel like a window to whatever picture you hang up. You could frame some mountains and feel like you live right in the valley of one. Or maybe try a picture of an ocean and get a feeling of living on a boat with the entire world right outside. Go ahead and try it.
2. Tabletop Bookcase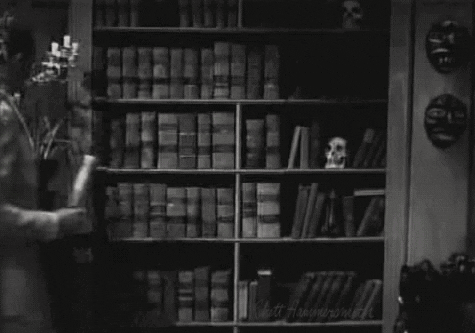 I always wanted one of these. No, don't worry, I don't suggest you nail anything into the walls, the school most likely wouldn't allow that. However, there exists plenty of bookcases that can rest at the back of your own desk. Some come in crescent moon shapes, some circular and some even come in squiggly lines, if you want to get creative. These bookshelves fit perfectly into your room without taking up extra space on the floor. By keeping them on your desk, you allow more room to hang up other things on the walls. Not to mention, emptier walls usually make the room feel larger, like an unfurnished house.
3. Rugs
Rugs give the illusion of a bigger room. It makes the floor feel wider, especially if you get a circular rug for just under your desk or the center of the room. The extra carpeted space around it usually makes you feel like you live in a bigger place than you actually do. If nothing else, it feels comfortable. Seriously, rugs not only give the room a cozy feel, but they make it feel homier. Get a rug and watch how your room starts to feel more like a house.
4. Potted Plants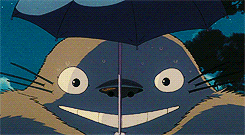 Imagine walking into a very large room and seeing a tree growing in the corner, the top curled against the ceiling and the leaves swaying in the breeze. I always imagine that made any room feel a million times bigger, like there existed more space behind the tree. I don't encourage you to get a tree, but I do encourage a potted plant. Even just a succulent to place on the windowsill, some roses in a vase or something leafy to put in the corner of the room. Plants make a space look and feel bigger because they offer some refreshment to a stuffy room. Plus, they look nice.
5. Fairy Lights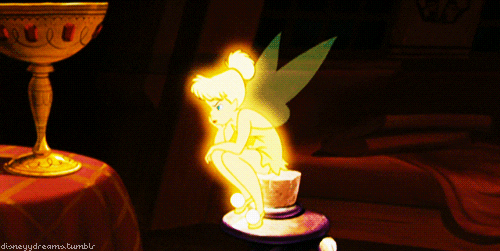 What if you lied in your bed at night and tiny little lights glowed around you? Your dorm turns into outer space, lined with stars. Or maybe a misty forest with fireflies going about their business. Right away, you feel like the small room you lived in became endless. You can do that in simple ways. For one? I highly recommend fairy lights, especially LED curtain lights or rainbow strips that you can hang around your bed or against the wall. They not only create a beautiful aesthetic for an Instagram selfie, but they also add another dimension of color to your room.
6. Keeping a Tidy Space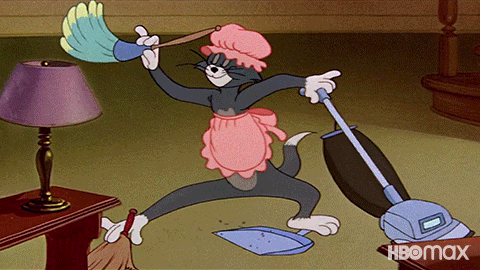 This one might seem obvious. Regardless, I feel like I should emphasize the importance of keeping a tidy space. Leaving clutter lying around could make the room not only feel smaller, but downright suffocating. It feels like wherever you turn, you either step on something, or bump into something else. I don't mean to sound like a mother, but keep your room clean, for your own sake. It might take you a while, but if you dedicate an hour to tidying up your room every week, I promise you will feel the difference. Turn on some music, a show, a long movie. It might surprise you how quickly that time flies.
7. Vanity Mirror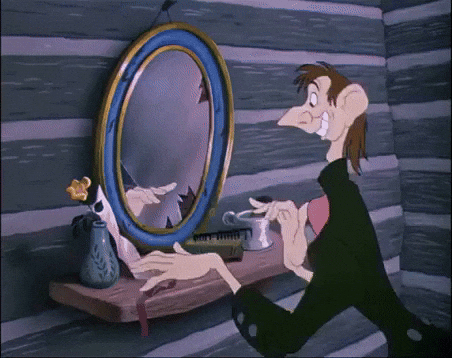 Hear me out. Mirrors already make a space seem bigger because they reflect the walls and closets and give another depth to the room. However, you can't exactly pin mirrors everywhere. The best thing you can do? Get a vanity mirror. Preferably something gilded, but that may just come from my own vanity. In all seriousness, getting a vanity mirror (whether a slightly large one to lean on your desk and against the wall or a small circular one) not only gives you your own private corner of your room, but it also expands your desk space and makes it look busier and larger than reality.
8. Plastic Drawers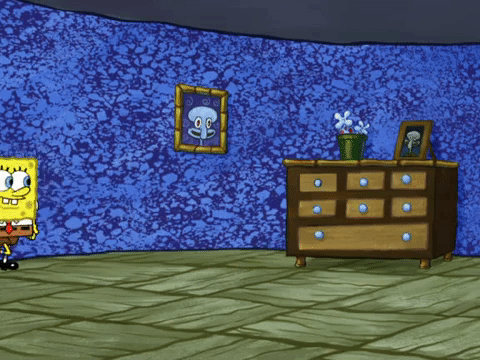 You will bring a lot of stuff with you to college. Even if you consider yourself a minimalist, you can't imagine how quickly everything piles up. From notebooks, to pens and papers, to socks and scarves, to snacks and makeup and highlighters and blah blah blah. Instead of leaving that stuff lying around or organized on your desk and taking up space, get some plastic drawers to leave against the wall. Leave all the extra stuff in there so that it won't clutter up your living space.
9. Portable Shower Caddy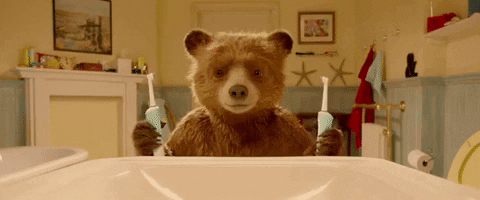 I didn't own one of these, and I regretted it. I kept all my shower supplies in a drawer, and I always felt they took up way more space than necessary. Don't act like me. Get a portable shower caddy to carry all of your toiletries. And if you never heard of a caddy, think of it as a fancy word for small bathroom basket that fits all of your stuff. Not only does it take up way less space, but it also makes going to the restroom so much easier and quicker when you don't carry a million things in your arms, like I did because I didn't get my own private bathroom. Yay college and saving money. Seriously though, save some drawer space and get a caddy.
10. Letting in the Light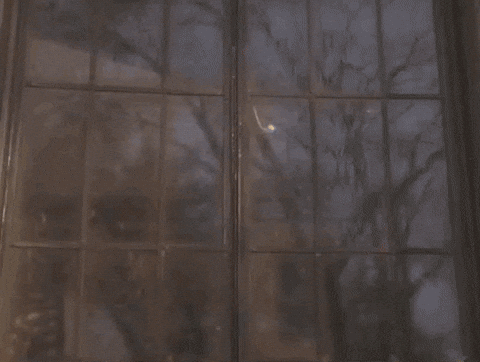 I can practically hear Let it Shine playing in my head, but the idea applies here. Simply put; keep your windows uncovered during the day. Let in as much natural light as you can. At night, when you need to close the curtains, make sure your lamp lights brightly enough that you don't feel like the shadows can suffocate you. For the most part though, natural light makes any space feel so much bigger and give the illusion of glass walls or a skylight, making the room feel airy, even if the windows stay closed. Better than staying in the dark all day, right?
Don't go to your dorm with the mindset that the room feels too small. Think about what you could bring and do to the room to make it feel larger, to make your time there more comfortable and homier. You think the Titanic's rooms could look so grand without those chandeliers and fancy dining tables spicing things up? Again, I reiterate, don't bring a chandelier and dining table into your dorm, but you get the idea. Anything can liven up a space, you just need to know how to take advantage of the amount of it you get.