We're in the middle of a poetry Renaissance, capitalize on it this summer. Do you love poetry more than any other written art form, or did studying Shakespeare's sonnets in sixth grade English class scar you for life? No matter your relationship with poetry, you can find a poet or style of poetry that suits your fancy. Poetry comes in every still you can think of—haikus, ballads, odes. With a little trial and error, you can find a poet who speaks the language you desire. Rather than read one poem at a time, get an entire poetry collection to really dive into a writer's work. Check out collections of the work from classic names in poetry. Sit back, relax and take a break from those assigned readings about the periodic table.
1. The Crown Ain't Worth Much – Hanif Abdurraqib
First and foremost, let's address how incredibly cool the title and cover of this poetry collection are. Now, let's move past that because you need to read this writer's work. Abdurraqib writes everything from written poetry, slam poetry, essays, articles featured in NPR, ESPN, Medium and the New York Times to even hilarious tweets. His works garners constant appreciation and understanding from readers. Whatever your struggles may be- fighting with a friend, stressing over finals or trying to figure out what to do after graduation—he just seems to know. In his poetry collection, The Crown Ain't Worth Much, Abdurraqib sorts through the painful, political, violent world we live in through intimate and personal experiences or through the lens of a distant observer. Written so beautifully, you have no choice but to grasp his exact profound perspective as a black man who appreciates the beauty in all things. Through describing his appreciation for Whitney Houston, he masterfully explores race and death just by talking about his love of a black music icon who struggled with drug addiction.
2. Selected Poems – E.E. Cummings
Like Robert Frost or Shel Silverstein, E.E. Cummings owns the title as a household name that we immediately go to when we think of poetry. You might have read his super simple classics like my father moved through dooms of love, or i carry your heart with me. His legacy is well deserved. Crack open this selected collection of his works. It spans across his long career and touches on a variety of subjects like love, nature, and the playfulness of youth. He uses his extremely abstract, disjointed way of writing words and verses to describe his life. His career as an American poet lasted the test of time. From sex and nature to criticisms of society's flaws, Cummings wrote about it all. E.E. Cummings wrote about subjects that were pertinent to the decades in which he lived, such as  WWI and postindustrial society. He considered love, nature and childhood in poems of varying length—a few lines long or a few pages. This poetry collection truly shows that Cummings had a clever and unique approach to writing poetry and he used that to clearly make his points, even when exploring the complexities of the world around him.
3. The Rose That Grew from Concrete – Tupac Shakur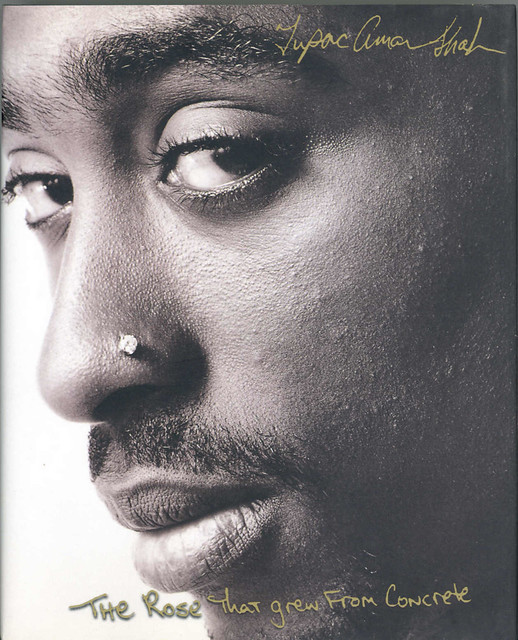 Yes, the old school rapper and legend gone too soon. Tupac Shakur wrote poetry as well as rap hits throughout his life. The Rose That Grew from Concrete is a poetry collection of pieces he wrote before rocketing into musical fame. His writing style is very straightforward and uses a lot of declarative statements. Tupac doesn't often dabble with comparisons, but when he uses the occasional metaphor, it frankly plays into his message. He invites you into his passion for music and black culture and at times, his anger at injustice. He doesn't just refer to things through metaphors but by directly addressing the issues.  His words reveal the vulnerability of a music icon that we often understand on only a surface level. "He's an amazing old school rapper, but he's more than that, he wrote amazing poetry. Tupac shares his own struggles with race, emotions, and criminal justice in a way that makes it universal for all readers. In one of the poems in this collection, Liberty Needs Glasses, Shakur wrote about inequality in the American judicial system. In I Cry he explores his own personal sadness. "I appreciate his ability to write poems ranging from love to poverty and perseverance," Temple University Journalism sophomore Lizzy Galamba said. If you can appreciate good lyricism, use Tupac as your gateway into appreciating good poetry.
4. Nothing Is Okay – Rachel Wiley
Slam poetry newbies and aficionados alike have seen Rachel Wiley's powerful performances. Her second poetry collection features more of her brilliant and blunt writing. "I really like Rachel and the way she performs because I feel like she commands the audience," poet and psychology student Saloua Amara said. Through a poem chronicling a brief conversation with her niece, Wiley addresses feminism by taking you along on this exploration of the subject with her young relative. Sometimes she candidly addresses topics such as body positivity in a poem combatting those who villainize her for loving her fatness. "[Her poetry] is very in your face and unapologetic in a way, as corny as that sounds," Amara said. No matter the approach, it always comes across as personal.
5. salt. – Nayyirah Waheed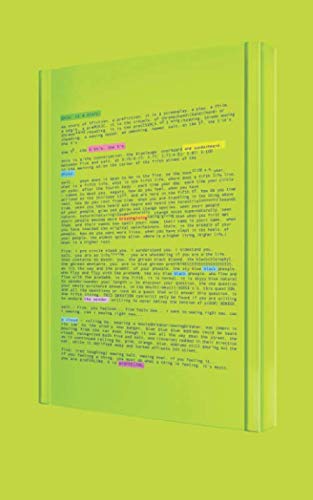 If you want to get into minimalist poetry, start with this poetry collection. Some say Waheed's collection of bare bones, free verse poetry is a catalyst for the recent trend of minimalist poetry. Think Rupi Kaur's well-known Milk and Honey or Atticus' The Dark Between the Stars, two wildly famous minimalist poetry books. While her poetry seems simple and straightforward, she makes sure to add a personal touch to her writing. She directly tackles a wide variety of ideas like femininity, anger, diaspora and anxiety. She explores these in a direct and candid tone. Some of her poems only last for three lines, while others take up pages of her personal experiences and perspectives on life. Whether or not you enjoy this vein of poetry, Waheed's writing quietly but powerfully touches on tough topics. Her writing garnered this fame for a reason.
6. Complete Poems – Claude McKay
Pick this poetry collection if you want a bite of possibly more than you can chew. Claude McKay experienced one of the most dynamic poetry careers of the Harlem Renaissance. This Jamaican born icon faced scrutiny for his thoughts on race and American politics during America's Red Scare era. With over 300 poems in this collection, McKay gives you a lot to think about both in the context and content of his writing. "When I read The Harlem Dancer my first interpretation was that it was about this beautiful woman who was elegant and gazed upon with admiration only to keep reading and find out it was about a prostitute," Philadelphia art student and poet Raven Squire said. McKay writes with a direct and powerful voice in his prose and poetry. He invites you into his anger towards racism and injustice by pairing it with inspiring words. He uses lush imagery to create these hyper-realistic scenes that function as metaphors for the things he wants to critique. Buy this collection, and break it out whenever you need a dose of determination.
7. Forgive Me My Salt – Brenna Twohy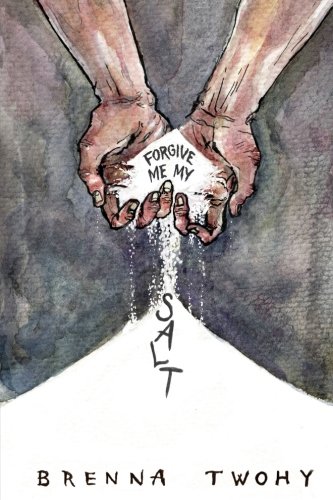 As a survivor of abuse and another widely known performance poet, Twohy explores the ups and downs of her life in attention grabbing and hilarious ways. She expertly explores hardships through comedy, like her titling a poem Gaslit? More Like Gas-Burnt-the-Fuck-Down. She unpacks trauma alongside memories of the band Limp Bizkit and explores her relationship with sex through Potterotica. (Check out her slam performance of Why This Woman Would Rather Read Harry Potter Erotica Than Watch Porn). Her vulnerability functions as strength and a tool to not quite "move on" but move forward. In her collection Forgive Me My Salt, Twohy writes about recovering after abuse using humor—but don't think she's a joke. Surviving abuse may seem like a difficult topic to delve into as a reader, but Twohy masterfully grapples with her these experiences.
8. Chasers of the Light: Poems from the Typewriter series – Tyler Knot Gregson
Did someone say simple yet sentimental? Good, because Gregson uses simplicity as a tool to probe into grand and beautiful experiences about love and relationships or life and loss. "I love this poet. He manages to create a space and environment with his imagery so you feel exactly what he's trying to say," Anne Arundel Community College student and poet Annie Neugebauer said. If you feel your brain leaking out of your ears this finals season, take a nice mental break and read Gregson's uncomplicated heartfelt poetry collection.