Miami Natives: Replace those over worn sweatpants with board shorts and Starbucks venti mocha lattes for a Cuban cafecito. Over in SoFlo, the party literally never ends. You start your day enjoying the crystal clear beach water and then make your way over to the most #basic clubs you can find until sunrise. Sure, South Florida is a huge hotspot for summer breakers, but what exactly can you do besides plant your butt in the sand and get the best tan imaginable? Grab on to Pitbull's hand, say "dalé" three times and fly down to the magical land of Miami, Florida. Prepare to party in the city where the heat is on 'til the break of dawn.
Head to Miami's Art District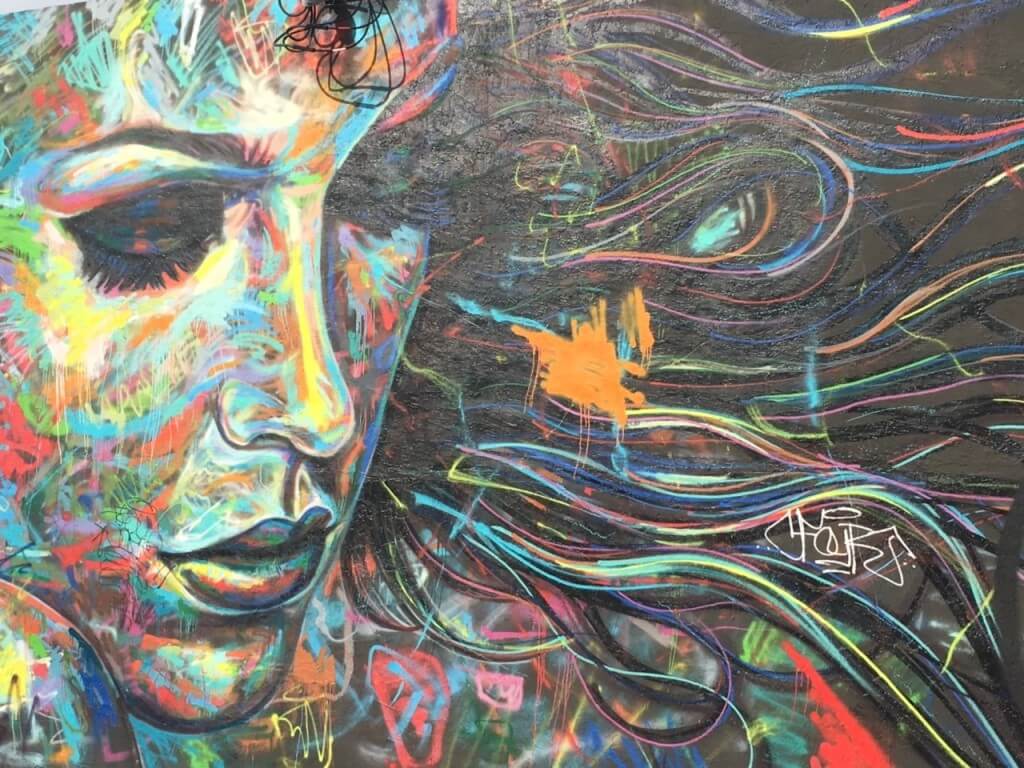 Wonder where that awesome graffiti wall came from in your Miami friends' Snapchat? Let me introduce you to the famous Wynwood Walls. Wynwood features impressive urban art from artists like Aiko and and Ron English, perfect for photo ops for your Instagram account. You'll give your followers major FOMO while standing in front of the beautiful Wynwood Flower Wall or casually sitting on the giant tires. At Wynwood, you can live out your artsy-fartsy hipstery fantasy with all your artsy-fartsy hipstery friends while weaving in and out of art galleries. Make sure not to eat in Wynwood, though, unless you want to spend $100 on a pan grillé, which means "toast" in French.
Hit the Beach, Obviously
If you go to South Florida but didn't go to the beach, did you even go to South Florida? Answer: No. Nothing says "summer" like drinking a Corona on South Beach with "Sloth's Revenge" by The Dirty Heads blasts through your portable speaker. Partake in people watching on South Beach as you get an unbelievable tan and a solid buzz that rides all day long until the sun sets around 8 p.m. Have you ever seen a guy dressed in all leather at the beach with his friend wearing the Borat man thong? Well, that's a pretty common sight down at South Beach. Prepare for traffic, though. If you thought the traffic getting to the beach sucked, try driving back without spending $8 on express lanes on the I-95 during rush hour. If you're not up for the absurd twilight zone called Miami Beach, try to Hollywood Beach or Ft. Lauderdale Beach, where things tend to be a tad quieter.
Eat Croquetas y Juega el Domino at Calle Ocho
If you want to immerse yourself in a cultural paradise, look no further than Calle Ocho. You can smell a local bakery serving fresh empanadas and cafecito on every corner, stuffed with locals and tourists alike to consume all the Cuban delicacies they serve. Meanwhile, the sounds of old Cuban men fill the air at the local domino park. After finishing their shot of café cubano, the grandpas of South Florida congregate on Calle Ocho and challenge one another to a domino tournament of epic proportions. Ok, maybe watching a bunch of old people who don't speak English doesn't sound like your thing, but you should still experience it. By the way, don't freak out when you see painted rooster statues on every street corner, I can assure you that's not some form of dark magic. Or is it? No voy a decir nada—seriously though, it's only a rooster statue.
Watch a Miami Marlins Game
"Although many people don't think much of the Marlins, I think the games are actually really fun to go to," said Florida International University junior Natalie Diaz. Located in the heart of Little Havana, Miami hosts one of the most modern ballparks currently in existence. "The new Marlins park provides a good and comfortable environment for the game, especially with the retractable roof that helps with Miami's unpredictable weather," Diaz said. The iconic Miami skyline sets the backdrop of the stadium, next to the home run sculpture. Whenever a player (shoutout Giancarlos Stanton) hits a homerun, this hideous contraption sends colorful fish and dolphins flying high into the sky. I get that it's supposed to celebrate a great thing, but it's tacky. Some people embraced it, but I'll never be able to accept that abomination. On the bright side, at least the players seem nice. "After the games, if you go to where the players exit the park, some of the players will stop and sign autographs/take pictures with the fans. I believe that interaction with the fans makes for a stronger fan base. And overall the tickets are fairly priced, so even on a college budget you can still go and enjoy a game every now and then," Diaz added.
Drive Down the Palmetto during Rush Hour
Miami may seem like the perfect place where nothing goes wrong, but one dark monster lurks among us. This monster can stop time and drive you to the point of insanity. The map calls it "Florida State Road 826" but Miami natives call this devilish creature The Palmetto. "You think you'll make it to a place [on time] but you end up hating every second of dealing with the worst traffic in the world and the worst drivers in the world," said FIU sophomore Carlos Crespo. Prepare for the worst two hours of your existence while eon the Palmetto, you can bet it's backed up almost any time of day. "It doesn't matter if you're in a rush, because you're going to late to wherever you need to be. Turning signals are nonexistent, and solids lanes are optional," Crespo said. Case in point: Prepare yourself for the apocalypse when venturing onto the Palmetto.
Escape City Life at the Keys
"Everyone thinks Miami and they think about the beach and the city. However, just a little bit South, you can see what Miami is supposed to look like. There's so much to do and see. You can go kayaking, snorkeling, fishing and more," said FIU junior Gaby Ortega. The laid-back Keys vibe allows you to actually catch your breath from the hustle and bustle of everyday life. "You get to experience the outdoors that's different than any type of ecosystem found in America. Everything is so laid back and easy going," said Ortega. Go snorkeling in John Pennekamp State Park in Key Largo and see a beautiful coral reef or head down to Key West to see the southernmost point of the U.S. You'll probably feel too intoxicated to remember seeing it seeing as how you started your bar crawl a few hours ago at the famous Sloppy J