Nobody wants their summer to end, but make the parting a little sweeter by leaving on a good note. 50by2050's partner orgs have no small supply of events and fundraisers, all perfect for college students interested in making a difference in politics. Bask in the sun for a few more days, and then get involved to make the summer a truly memorable one.
50 by 2050 AUGUST CALENDAR
AUGUST 11: HRC: 7th Annual HRC San Diego Gala:
Hotel Del Coronado
1500 Orange Ave., Coronado, CA 92118
5-10:30 p.m.
Please join Gala Chairs Tessa Cabrera and Clarione Gutierrez for the 2018 HRC San Diego Dinner & Auction as we celebrate great strides made for LGBTQ equality across the nation, while also strengthening our convictions on helping those who still experience profound injustice.
AUGUST 16: Emily's List and She Should Run: Cocktails for Change Reception
Churchill
198 Church St, San Francisco, CA 94114
6:30-8 p.m.
Join Emily's List President Stephanie Schriock and the host committee for cocktails and celebrations of the record number of women running in the 2018 midterm. The event will feature special guest Iliza Shlesinger. Tickets are $25 per guest and sold only to individuals 21+.
AUGUST 16: HRC: Night at the Braves:
Trustmark Park Stadium
1 Braves Way, Pearl, MS 39208
7-10 p.m. CDT
Join HRC MS for a night out with the Mississippi Braves on Thursday August 16th. We will enjoy a night watching the minor league baseball team as they take on the Chattanooga Lookouts.
AUGUST 17: Emily's List and She Should Run: Ignite Change Conference and Luncheon
The Fairmont Hotel
950 Mason St, San Francisco, CA 94108
8:30 a.m.-1:30 p.m.
Emily's List will host their 2018 Ignite Change Conference, with Congresswoman Jacky Rosen and Kyrsten Sinema among others. Enjoy a luncheon and panel discussion on the triumphs and tribulations of real women who have sought public office. For more information on the featured guests and schedule of events, please refer to the site.  
AUGUST 18: HRC: HRC Annual Cleveland Gala
Hilton Cleveland Downtown Hotel
100 Lakeside Ave E, Cleveland, OH 44114
5-10 p.m.
Keep the fight for equality going strong by supporting the 2018 Cleveland Gala by becoming a sponsor, volunteering or donating to the silent auction.
AUGUST 21: Victory Fund: Victory Fund Pacific Northwest Reception
Home of Matthew Phillips and Devin Howard
Address provided upon RSVP
6-8 p.m. PT
We invite you to a special reception to welcome Mayor Annise Parker the new President & CEO of Victory Fund. During the reception, Mayor Parker will share her insights on LGBTQ issues and politics of the day, and what 2018 has in store for LGBTQ candidates running across the country.
APPLY NOW
EMERGE AMERICA
Emerge Oregon 2019 Cohort: Apply here
Emerge Washington 2019 Cohort: Apply here
HIGHER HEIGHTS
Project Manager Internship: Apply here
Membership Internship: Apply here
Communications / Social Media Internship: Apply here
HUMAN RIGHTS CAMPAIGN
Various internships with the organization –  More info here
RUNNING START
Running Start Mentorship Program: Apply here
VICTORY FUND
Special Events Internship: Apply here
Development Fundraising Internship: Apply here
Political Internship: Apply here
Communications Intern: Apply here
GET INVOLVED
HIGHER HEIGHTS
Become a member here
IGNITE
Join or Start your own campus chapter
Volunteer with the #VoteTwice campaign: Register here
RUNNING START
Train women to run on your campus with an Elect Her workshop: More info here
EMILY'S LIST
Run to Win:  Apply here
EMERGE AMERICA
Training to run for office: More info here
SHE SHOULD RUN
Nominate yourself to run for office: Get started here
HUMAN RIGHTS CAMPAIGN
Become a student member: Apply here
#Resist: More info here
VICTORY FUND
Sign petitions and show the government that you stand with the LGBTQ community: More info here
POWERFUL WOMEN LEADERS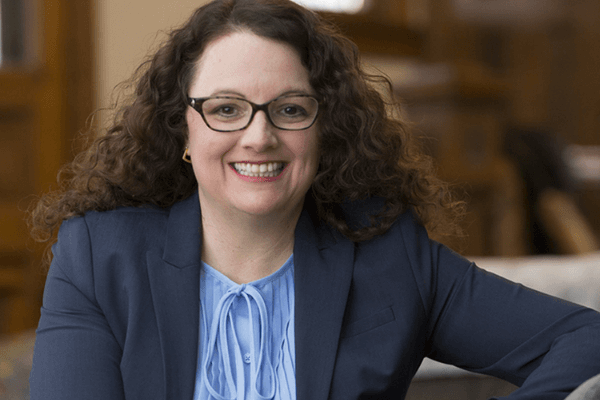 No matter where you are or where you come from, every accomplishment begins with taking the first courageous step. "It's a challenging leap. It's hard to put yourself out there, but the more that we do it, the more I think it will become the norm."