In the middle of month five of COVID-19, quarantine and social distancing, a new pandemic now plagues our society: Zoom Fatigue. While not fatal, you should take your symptoms of Zoom Fatigue seriously. In our current circumstances, we all rely on Zoom to keep us connected to our friends, family, peers and coworkers. While it doesn't completely replace real, in-person connection, that doesn't mean we shouldn't try to make the most out of our Zoom calls. Some of you may feel too far gone in your fatigue. You doubt the potential fun and creative possibilities within Zoom.
Keep reading for five ways you can take your Zoom calls to the next level.
1. Release your inner Saw: let's play a game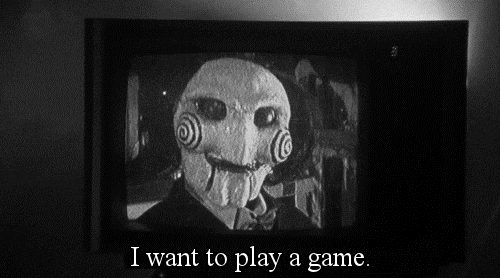 Whether in-person or virtual, you can't go wrong with games. You'll find a number of different ways you can go about incorporating games into your Zoom calls. For those of you in need of a quick icebreaker, you can use quick brain games like charades or trivia. You can also get extra creative and sing your heart out with games like the Riff-Off from "Pitch Perfect." Since these games only require vocal communication, you can easily execute them through zoom. You can also utilize virtual game templates to create personalized versions of your favorite games to play on zoom. If you do a quick search online, you can find templates for a number of games like Jeopardy, Family Feud, Scattergories, Kahoot and even escape rooms. While hundreds of virtual games exist, a lot of them require players to participate separately on their own devices.
With that, these types of games encourage connection, communication and teamwork. They ensure that your Zoom participants stay engaged with their eyes on the screen and minds focused on you and your call. "The games made Zoom fun for the first time because usually I associate Zoom with school and having to attend lectures. It was also nice to have that aspect of friendly competition," University of Florida sophomore Racheal Rodriguez said. "Essentially, it mirrored the feeling you would get if you were playing a board game with your friends in person; it felt like we were all together, it didn't feel like we were talking through a screen and we haven't had that experience in a while since we've been in quarantine." Healthy for any group of people, introducing some friendly competition can definitely add some much-needed excitement to your Zoom calls.
2. Throw a PowerPoint party
This next idea comes from a TikTok trend that went viral, that I personally used in a few of my Zoom calls with friends. Essentially, a PowerPoint party consists of each of your Zoom participants creating a PowerPoint presentation to share during your zoom call. This offers a chance for everyone to get creative as you'll find endless options for presentation topics. Typically, the more funny, obscure and specific the PowerPoint topic, the better. I once gave a presentation detailing on the times the show "Glee" said or did something problematic. On top of that, a friend of mine did her presentation rating the quality of different places she took naps. However, you can totally use this idea more intentionally.
Depending on what you want to get out of your Zoom call, you can make your PowerPoint topics more specific. For example, if you want your Zoom participants to get to know each other better, you can request that the PowerPoints revolve around something personal, like an anecdote, hobby, quality or something of that nature specific to the person giving the presentation. If you plan to host a Zoom call for a specific organization, you can tailor PowerPoints to topics related to it. Specifically, let's say you wanted to use this idea for something like a cultural organization. PowerPoints could cover specific stories, facts or topics from that culture. You really can make this idea your own, whether you use it as an icebreaker or as the main event for your Zoom call. Get ready to send those e-vites, because everyone will want in on your next PowerPoint Party.
3. Get educational (well, kind of)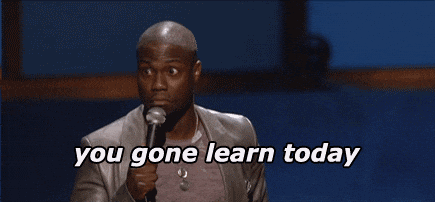 Since the virtual shift our universities went through in the spring when we initially got sent home because of COVID-19, now many of you may unfortunately associate Zoom with school and your classes. Did you know that you can still make learning exciting on Zoom? Don't worry, this will not lead to a corny 'yay learning' rant. Especially now, since everyone wants to maximize their presence virtually, you can find a lot of different classes available to participate in with friends over Zoom.
You can join live ones or just find videos to follow on YouTube. Depending on your interests or taste you can try out anything from a dance class, to a workout session, to even following a Bob Ross painting video. "Zoom fatigue is very real and it's definitely necessary to take these mental breaks, especially when looking at the screen so much, and be able to interact with other people. It's good to do these little activities to keep things fun and interesting," University of Miami sophomore Angelica Garcia said. Taking a class together over Zoom allows you to have fun while practicing a fun skill or activity. You do this all while alleviating the stress of planning your activities. Why do it yourself when someone already did it for you, right? Hop on the quarantine education trend and take a class with your friends over Zoom.
4. Dinner and a show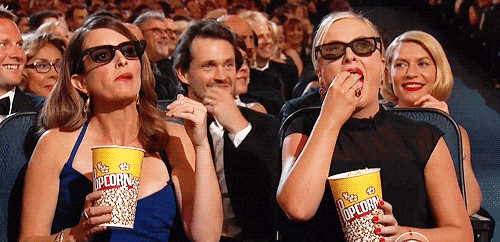 Why go out for dinner and a show when you can enjoy those same things at home on Zoom (while also maintaining social distancing)? Undoubtedly, you all know about the Netflix Party app, which allows you and your friends to watch the same show/movie on Netflix and chat at the same time. However, don't feel limited to just watching the shows and movies available on Netflix. If you miss the live theater experience, check out Acting for a Cause on YouTube. This campaign, founded by Brando Crawford, brings actors together to read classic plays and screenplays. They do this while also raising money for charities like The Entertainment Industry Foundation and Know Your Rights Camp. Featuring celebrities like Jacob Elordi, Florence Pugh, Ruby Rose and more, Crawford produced readings of plays like Romeo and Juliet, Pride and Prejudice and most recently the screenplay of "Ferris Bueller's Day Off."
Other celebrities created their own shows during this time that you can totally binge on Zoom as well. In order to promote positivity in these troubling times, actor John Krasinki developed his show Some Good News, where he featured celebrities like the cast of "The Office" and Broadway's "Hamilton" to surprise his unsuspecting guests. You can share your screen on Zoom and watch all the show's episodes on YouTube. During this time, many universities began offering virtual speaker events that students can sign up for. The University of Florida recently hosted events featuring guests like comedian John Mulaney and the founders of Black Lives Matter, Alicia Garza, Patrisse Cullors and Opal Tometi. Utilize these resources your school offers and attend these events with your friends. These shows offer some of the best forms of entertainment. You should definitely use them to spice up your Zoom sessions.
5. Work with what you got: making the most out of Zoom features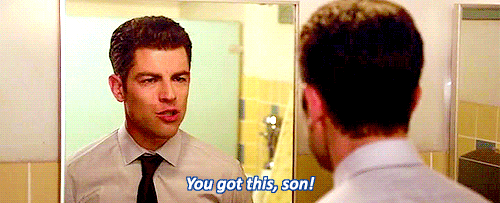 By now we all know about the virtual backgrounds option on Zoom. Some of you may also use the Zoom polls feature during your meetings as well. In order to combat your Zoom fatigue, you need to get creative, plain and simple. Nonetheless, that doesn't always mean you need to look for something outside of the Zoom features to augment the platform. Use your creativity to utilize Zoom features in new and fun ways.
Let's start with virtual backgrounds. This feature already provides a personalized and often comical twist on our Zoom meetings. One minute you see your friend intently listening to your professor in his bedroom. Then, a second later, you see him taking notes in space. However, you can go the extra mile by using backgrounds more intentionally. Before your scheduled Zoom, create a specific theme for everyone to use when picking their backgrounds. Some ideas include backgrounds from everyone's favorite TV show, their dream destination spot or their favorite place on campus. Once your meeting starts, these backgrounds can create an icebreaker to get the conversation going and learn something new about your participants.
You can also utilize the poll feature on Zoom as a quick icebreaker or full-on game during your Zoom meeting. Use it to create 'this or that' debates or use it as a fun way to test your participants' knowledge. Either way, the Zoom polls provide the perfect opportunity for inciting conversation among the participants on your call. "It allowed us to have active discussions, not just answer questions and move on. Also, instead of just hearing someone say something and us typing responses in the chat, we got to all participate," Florida State University sophomore Gabriella Torres said. An extremely multi-faceted platform, you can manipulate Zoom to make it your own and create a truly enjoyable time with everyone on your call.