Happy rainy season, Dawgs. Here come shorter days, chunkier sweaters and layer upon layer of coats (because who really uses umbrellas?). It's hard to keep our chins up in the flume of fall quarter midterms and that frequent drizzle. Our paws can barely keep us from slipping on the bricks in Red Square. Even so, we never forget to give thanks for the school that keeps our tails wagging. This fall has brought some dawg-gone good things to campus, and we are oh-so-thankful.
1. Autumn at a Top Rated Campus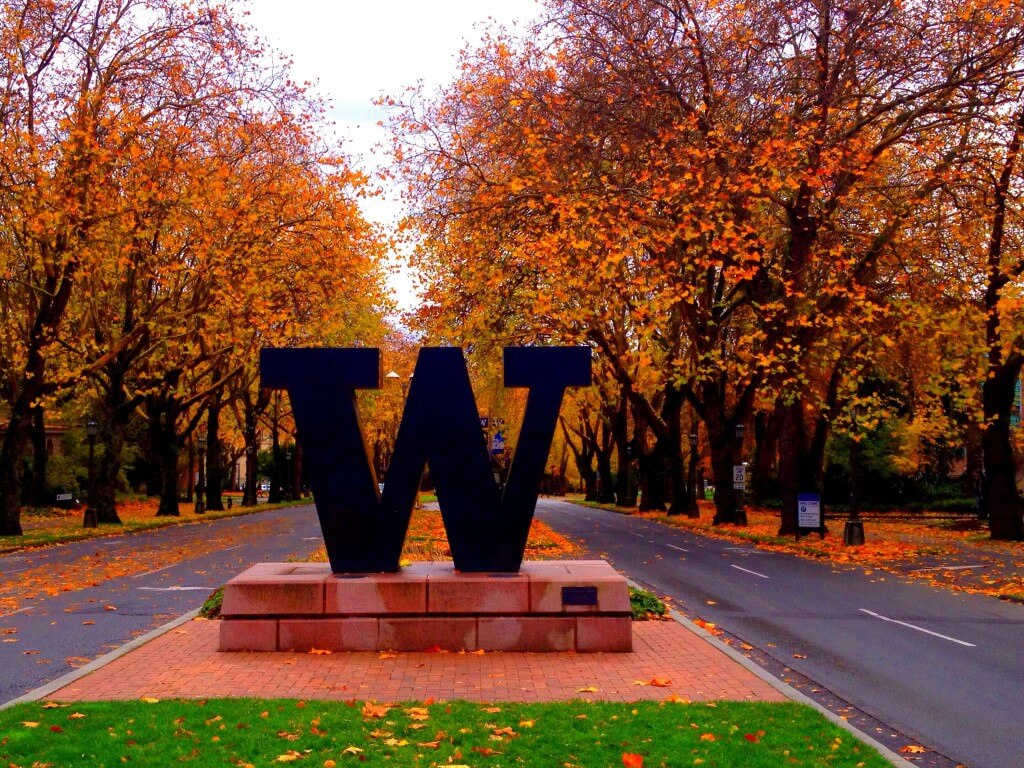 Oh, the snow dusted mountain, the canvased sky above the trees, the water spouting from Drumheller Fountain… It's just so beautiful it makes you want to cry (or capture the perfect Instagram, at least). At this time of year, walking through a crunchy pile of amber leaves by a historically beautiful building or making eye contact with campus squirrels can make anyone's day better. The Dawgs love their evergreen oasis in the middle of urban Seattle; flannel and forest go together perfectly. Forbes even listed UW in the top prettiest campuses in America. Go! Huskies!
2. Free Stuff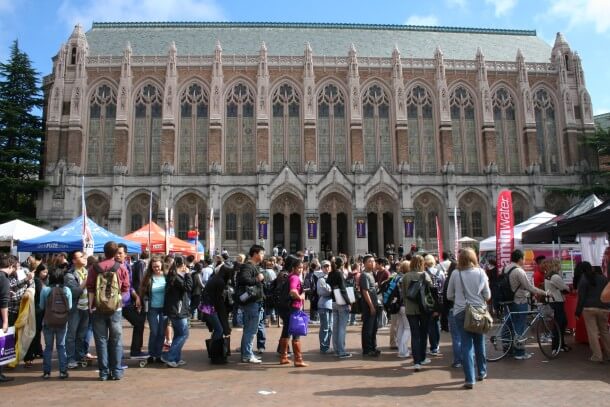 As Huskies, we've got textbooks and teriyaki to buy. That being said, any student is more than thankful for those generous citizens that give you snacks and gimmicks free of charge. Red Square is freebie central when school starts, which means free organic juices, health bars of some sort and free bread—oh, the free bread! Students these days know where to get their coffee mugs, canvas totes, t-shirts and a few pounds of candy all for free. Hit up the advising halls (candy bowls galore), career and info fairs (company doodads and such) and any Red Square event to pinch a few pennies and gain sample sizes of crap you didn't think you needed.
3. UW Mindfulness

The Dawgs have stepped onto their yoga mats into none other than downward dog. UW has introduced a reformed program called UW Mindfulness offering multiple yoga classes and mediation sessions per week, all for $5 a quarter—#deals, am I right? Dial back the stress level by attending a one-hour yoga class or a 20-minute mediation guidance session, held at Hillel, the HUB or the ECC. Be grateful for affordable yoga while twisting and breathing yourself into a thankful state of being.
4. The Changes on the Ave (For Better or for Worse)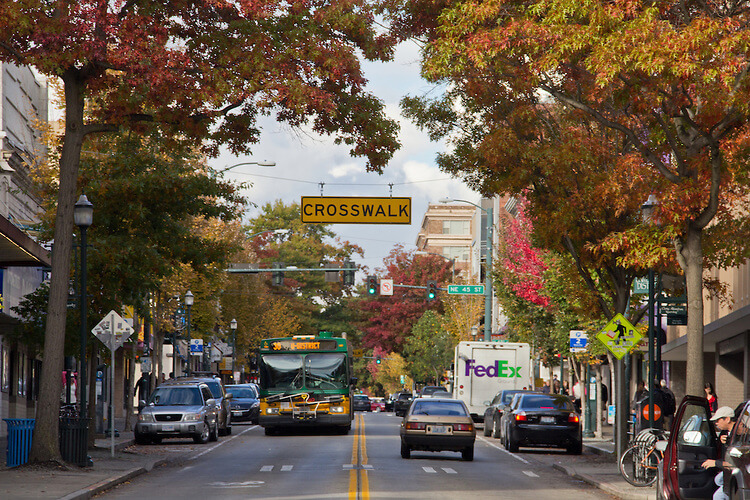 The Ave, our eight-block-long food court, has come upon some alterations. We said 'goodbye' to the Husky Den (it looks like University Bookstore will be getting even more of our money when it comes to Dawg apparel), but in its place came Cali Burger. Said to be the doppelgänger of In-N-Out, we're hoping that their "animal style-esque" pounders and shakes will transport us to SoCal. A 'farewell' to Haagen-Dazs as well–we'll miss that student discount on our beloved scoops and sundaes. Come February, Alchemy Ice Cream will open its doors to feed the late night ice cream munchies/drunchies. Finally, we've been highly anticipating Sushi Land's inexpensive delights. Give us our inari and sashimi; we send you our gratitude.
5. UW Sleepyheads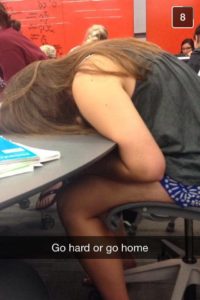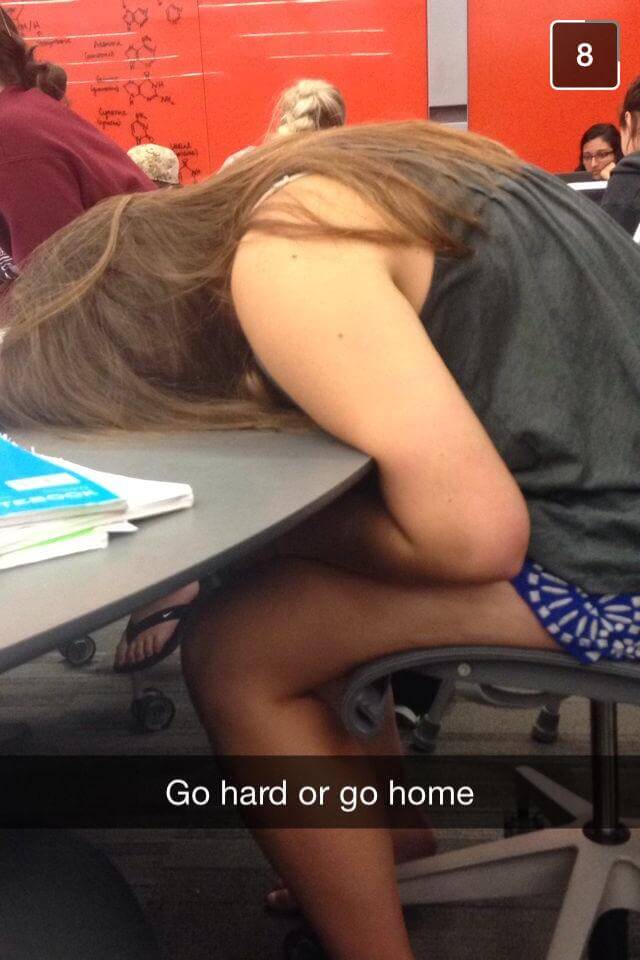 It's that time of the quarter: ah, midterms. With testing season comes the need to sleep, and what better place to rest your eyes than right on campus? With the Huskies pulling those all-nighters, dozing off while mid Web-assign assignment can take place in lecture, in the libraries or even under a Quad tree on a sunny afternoon. Whether you're a sleepyhead or the artful sleepy head photographer, we're all mighty thankful for those extra minutes of dreamtime and the perfect picture to send to all of our friends for a mid afternoon laugh. Dream on, UW Sleepyheads, we're sending you dreams of gratitude.