How will you make this summer count on your resume? Without classes, deadlines and exams to worry about, a summer internship can help you get the most hands-on experience before graduation day. Dedicating most of your attention to learning what kind of career you want—and actually working on it—might be the best thing you can do for your future. And your resume. With the summer a few months away, start the process to landing that summer internship as early as possible. AKA yesterday.
Follow these 6 simple steps to keep your summer internship search organized.
1. Fix Your Resume and Cover Letter.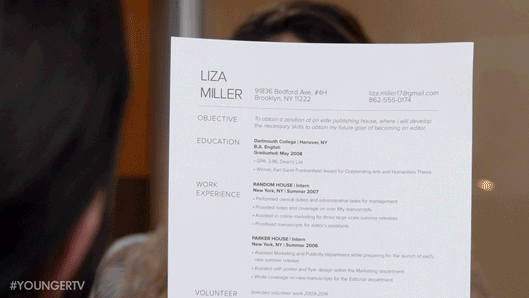 Before you even start hunting, you need sharpen and prep the tools you have. Did a recruiter ask for your resume and cover letter at the career fair? No problem, you can send a clean version within 10 minutes. Put yourself ahead of the pack by perfecting what you have. A good resume isn't necessarily a packed one. A clear, organized resume can say more about you than the applicant with an ill-formatted, two-page resume. "First impressions are incredibly important. You don't want to go in with a disorganized paper that is supposed to sell you," said NYU Academic Advisor Judy Dublin. "Make it concise, positive and telling of you and your achievements—but only your best ones."
As for that cover letter, have basic cover letter that you can easily tailor to any position. While it can be annoying to edit it from internship to internship, make the process easier and quicker for you by having the foundation ready to go.
2. Narrow down your search.
Google is your friend 99 percent of the time. Including now, during your summer internship hunt. Start generally—if you know that you want to stay local, include that. Then, use the results you get to continue to narrow your search.
Another good research method? Career fairs. "I try to go to every career far I can and make the best impression possible," said University of Illinois student Jules Nolasco. "That means going formally dressed with a resume in hand. You don't want to waste any time with potential employers." Getting face to face time with potential employers can not only make the application process easier and more advantageous, but it can also give you more human answers than a search engine. Once you feel like you've narrowed down a good amount of options for the summer, write them down or keep all those tabs open. When you feel productive enough, the time has come to apply.
3. Apply, Apply, Apply.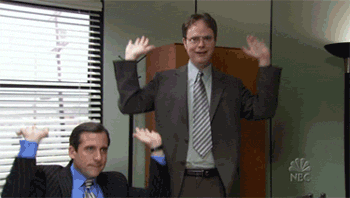 "Make sure that you're putting yourself at the head of the pack. You'll never be the only one applying so help yourself stick out in as best a way as you can," said Dublin. And while quantity is important, every application completed should be to a job that you really want. Not one you'll likely decline if offered to you. Don't waste your time on mediocre options. If you're not excited to apply, you should not apply at all.
4. Research Again.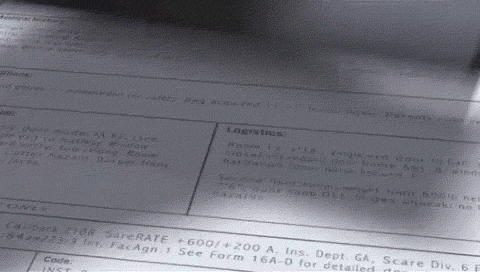 You applied. You interviewed. The decisions are finally in your hands (or inbox). Delete the bad and focus on the good. "I once had a couple great opportunities come up, so I had to not base my decision solely on what I wanted, but what worked best," said Nolasco. Now that you have options, which one is the best for you? Where will you be happy? What will teach you the most and which will be the most feasible internship? Get all the important deets on transportation, living arrangements, pay and more. Even if you plan to work an unpaid internship, you need to decide which is the most fiscally feasible.
5. Make sure you have enough money to make it through the summer.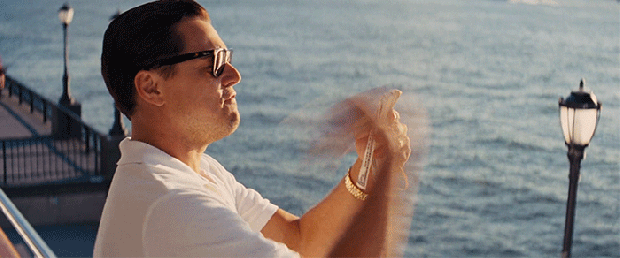 What other than a rejection can keep you from your dream internship? Money. And that's okay. Just because you can't afford to intern at the big, shiny building in New York City, doesn't mean you can't get as much out of a concrete building in Denver. Leading up to the summer, making pick up some extra shifts at work or put a halt on the online shopping (for now).
6. Get the most out of your experience.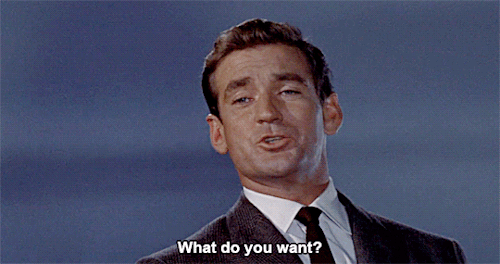 The best way to get the most out of your internship, regardless of your location? Organize and prioritize. Write down what you expect from this internship and let your employer know. Do you have questions? Ask them. You could even write down some goals for yourself as an intern. What are you hoping to gain by the end of the summer and why? By framing what you want out of your job, you'll be able to stay more goal oriented and even more motivated. This internship creates doors to your future. Make sure they bust wide open.