Madison is home to some of the best Halloween traditions in the country. Whether you're looking for some cute fall activities, frightening adventures, costume bashes or anything heavily influenced by alcohol, Madison has it. If you're seeking some gh'oul times to fill your spook-tacular day, don't be a scaredy cat and check out some of these fright-tastic suggestions that are to die-of-fright for.
Freakfest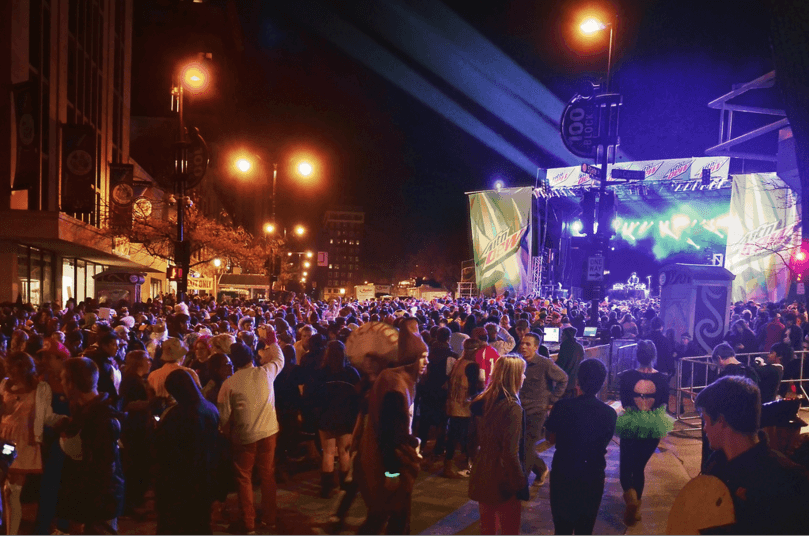 Madison is known far and wide for its legendary State Street Halloween known as Freakfest. Years ago, State Street was home to a rowdy and booze-driven costume party that quickly turned into quite the monster mash with a record of 566 arrests and thousands of dollars in city damage. Today, the city of Madison sells tickets to gain entrance onto State Street the Saturday of Halloween weekend, as tens of thousands of party attendees arrive from several states. The street is currently host to three stages featuring both local and nationally known bands to draw in a crowd and keep the evening alive all night long.
Game Day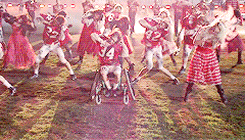 This year the stars and planets aligned to bring forth a spectacular occurrence that all Badgers have dreamed of: Game Day on Halloween. Find yourself a pregame party, decide on a costume and put on your game face before filling the stands to cheer for your Badgers as traditions collide on October 31st. Costumes will be allowed at the game, but they must not be larger than a sitting space. "Jump Around" with your buddies in group costumes and/or stand out in the fifth quarter with your own spectacular homemade ensemble. When you've said Wisconsin Halloween, you've really said it all.
Majestic's 80s vs 90s Halloween Costume Ball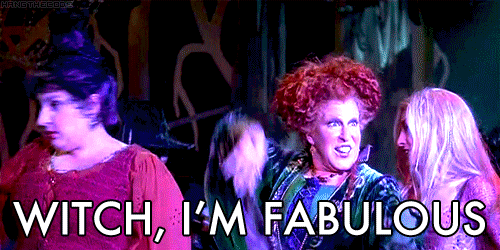 The Majestic is home to some of the most interesting and exciting events in Madison, which is how you know it's a killer place to be on Halloween. One of Madison's newer traditions is the 80s vs 90s Halloween Costume Ball, where you can show off your best themed costume and dance all night to the greatest hits of the 80s and 90s. Once it hits midnight, party-goers get on stage to show off their style for this year's theme of 80s/90s TV, movie or music icons. Show up and get weird at the most spooky retro dance party you've ever seen. If you want to avoid the campus crowd while getting your groove on to some classic favorites, the Majestic's DJ battle will put a spell on you and you'll dance, dance, dance until you die!
Wisconsin Scaryland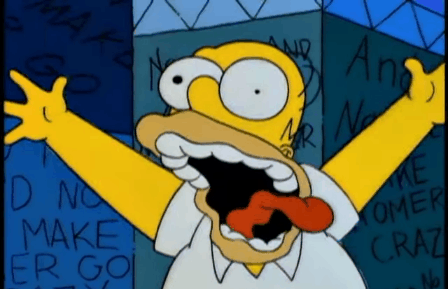 If you're looking for something to really give you a fright, head to Wisconsin Scaryland, one of the scariest haunted houses in Wisconsin. Scaryland consists of three haunted houses that lead its terrified participants from one house to the next without a break from screaming. Built-in transitions signal you've advanced to the next house by a change in theme, scenery and characters. The adventure begins on the 13th floor of Westport Penitentiary, a mental health institution for the criminally insane. From there, you head down to the basement to see Containment, where the doctors barricaded themselves after the inmates took over the facility. Finally, you make your way through the Big Chop Circus, a cannibalistic carnival that not many people escape. Rated 'Best New Haunt' in 2014, if you're a hardcore scare fiend you're not going to want to miss it this year.
Shuster's Farm
If Wisconsin Scaryland sounds a little too frightening for you or if you need to recover from the haunting memories, check out Shuster's Farm for some more wholesome Halloween activities. Shuster's provides all the cute fall festivities you remember from childhood, such as a pumpkin patch, farm animals, bonfires, a corn maze, hayrides and more. If you're up for it, check out Shuster's Haunted Forest, a dimly lit walk through the forest lasting about an hour, where "spooks" make the experience both scary and interactive for participants. Whether you're looking for some family fun or a fearful night in the woods, Shuster's Farm is the all-in-one Halloween package.