It usually goes one of two ways: you've either never heard of Hagerstown, MD in your life or you know exactly where it is, and you love it one day and hate it the next. Hagerstown is nicknamed "Hub City" because of the bustling train action that used to take place there. Now, it's better known for its convenient location and variety of experience. Looking for a pitstop on your way to or from he University of Maryland, Towson, or even somewhere in Washington D.C?
Check out 24 things to do in Hagerstown in 24 hours.
6:00 A.M. START THE DAY RIGHT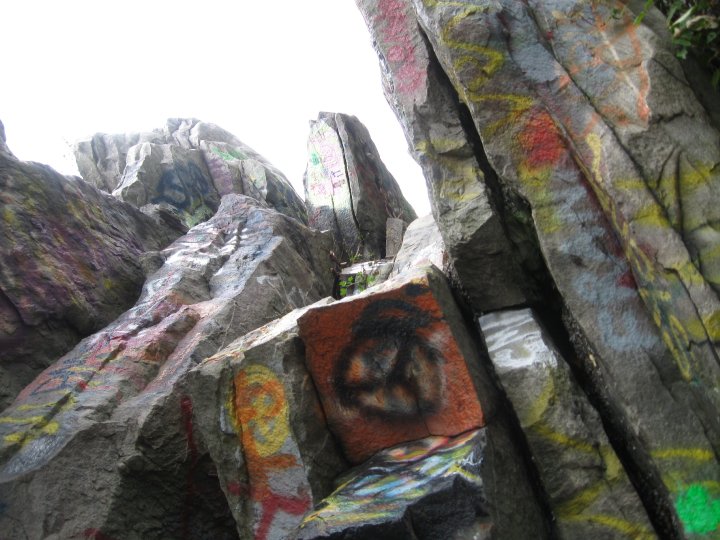 What better way to start your day than by watching the sunrise? Watching it from the top of an 1800 ft elevation, of course. High Rock is located off the Appalachian trail and used to be a famous spot for hang gliding. "Hagerstown is located in between the battlefields of the civil war, plus the Appalachian trail if you like outdoor recreations" Momodu Jalloh said, a Hagerstown Community College student studying Pre-Law and Cybersecurity. Today, it's a great place to take a hike and get some fresh air. The graffiti-adorned edge makes for a cool photoshoot spot among its visitors. "I'd say if anyone visits, they should take advantage of all the fun places outdoors like the dams, hiking trails, etc," said Carly Bowman, a sophomore at UMD.
7:00 A.M. GRAB A BITE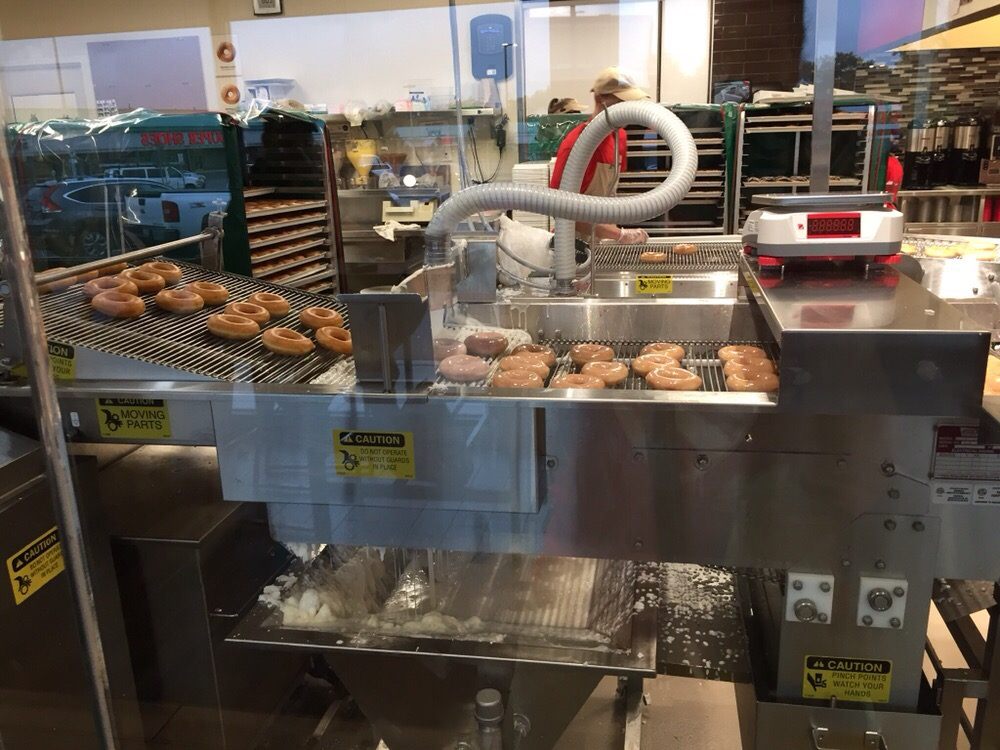 There is no shortage of places to eat in Hagerstown but for a quick breakfast, consider Krispy Kreme. Krispy Kreme is one of the newest additions to Hagerstown, having opened just this past year. It's a nice getaway from similar places in the area and their coffee is indescribably good. You even get to see how they make all their donuts through a giant glass separating the bakery from the seating area. As everyone knows, that glaze is really just something else.
8:00 A.M. A WALK THROUGH TIME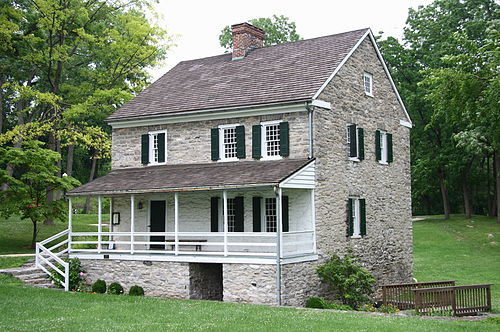 If you enjoy history, architecture, or just older places, Hagerstown is the perfect place for you. All over the city you can still find buildings, businesses and even mansions that have been in existence since the city was established in 1762. You can take a stroll through downtown or visit the home of Jonathan Hager, the city's founder "As far as a favorite display, (it) would have to be the spring room in the cellar with the limestone hearth," Kay Osmer, the curator said. "That room in particular truly transports visitors back to the colonial period and gives them a sense of living on the frontier and having to provide for themselves." If you can't get yourself a tour, don't sweat it; visit the City Park Railway Museum instead. This museum is an ode to the city's old train business, and you can see old train tracks circling the entire city.
9:00 A.M. STROLL THE PARK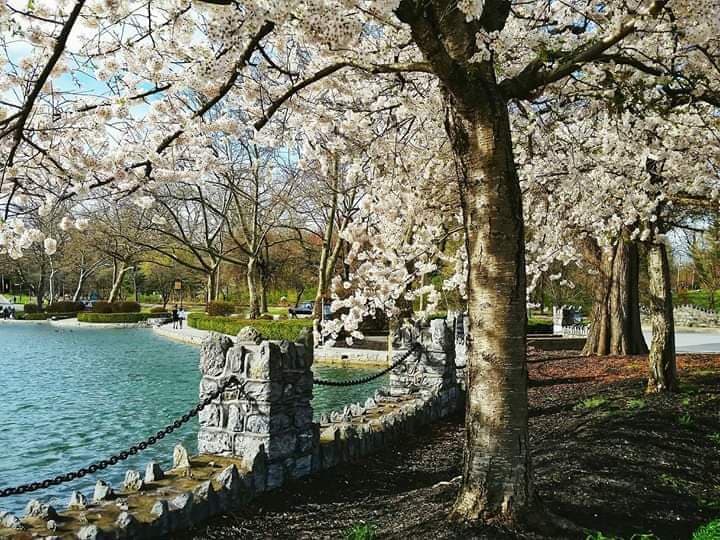 The city park in Hagerstown is one of its most overlooked spots. "When the weather is nice, I like to walk around City Park. They have this big mural and cool abstract art and photography decorated around the walk path," Darren Chea said, a computer science sophomore at the University of Maryland. At the park, you can meet all sorts of new people or you can chill out alone admiring the views.
10:00 A.M. SHOP UNTIL YOU DROP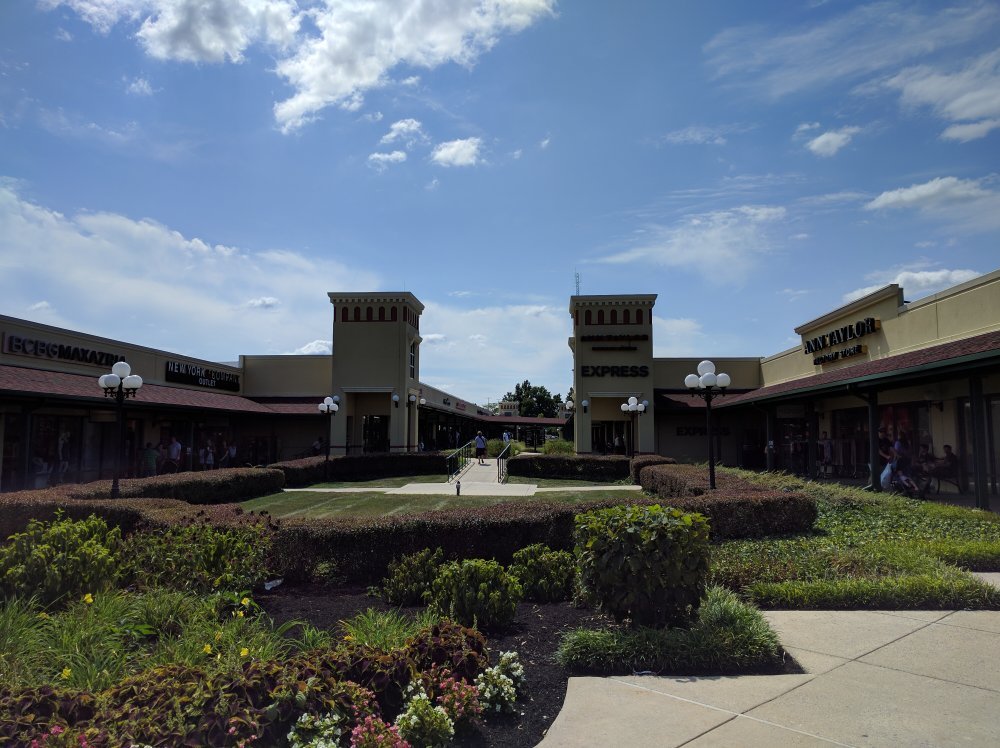 Hagerstown has many great places to quickly buy something or spend a whole day shopping. Downtown, there is an array of specialty stores, thrift stores, and older places with vintage vibes. If that's not your thing, then you have to head out to Valley Mall or the Hagerstown Premium Outlets. At the outlets you'll find numerous big brand stores like Tommy Hilfiger, Polo Ralph Lauren and sports outlets like Adidas and Under Armour. You're guaranteed to enjoy your time in whichever place you choose.
11:00 A.M. LUNCHTIME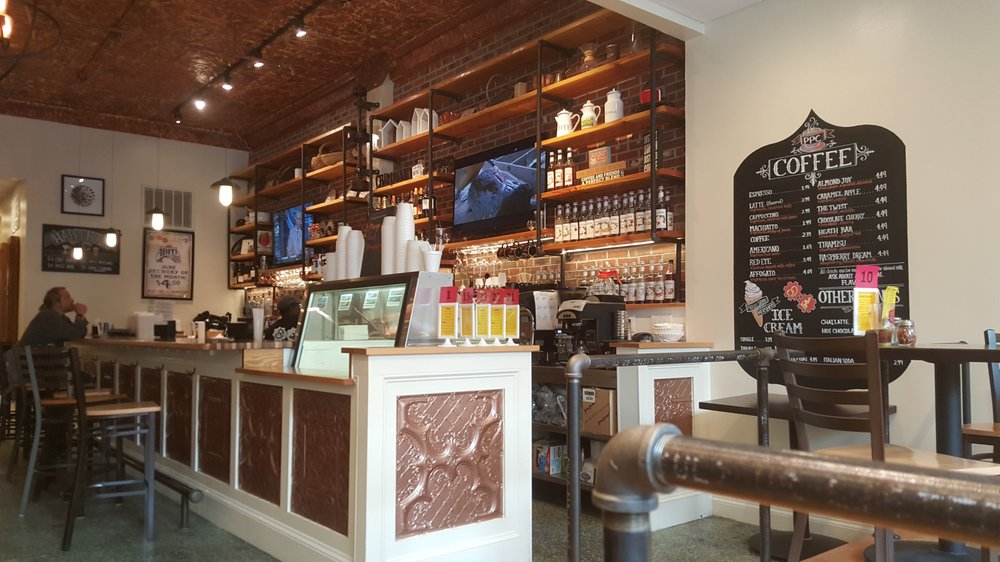 After all the walking you would have done by now, it's time for lunch. Because Hagerstown is a city where many interstates cut through, the food options are endless. Try something new while you're there and it might just end up being your new favorite.  If you want authentic food, check out the Mexican Tacos Carlitos, the Peruvian Sardi's, or the Chinese United Buffet. These are all food places that make food exactly as if you were in that country. Consider it a refresher from things you might usually get. "My favorite place to eat is Pizza and Pretzel Creations because even though it's expensive they have quality food and everyone who works there is very nice," Hannah Yoder said, a nursing student at Towson University.
12:00 P.M. PAINT PAINT PAINT
Head out to Pottery by Me and spend an hour painting and relaxing. This little shop has everything you need to get started from paint to brushes and pottery big and small. The cozy shop seems to have come out of a vintage movie. Walls and other surfaces in the shop are painted. Even the little bathroom in the back did not escape the brush. Make sure to take a quick selfie in front of the gorgeously painted walls. The ladies who run the shop are also the sweetest and are always happy to help. "I suggest for first-timers to create something not too detailed until they get a feel for products. We offer step by step instructions, and help you create awesome masterpieces," said owner Vicki Martin. "We offer a varied price range, so even on a limited budget, we have items to choose from."
1:00 P.M. GET YOUR THRIFT ON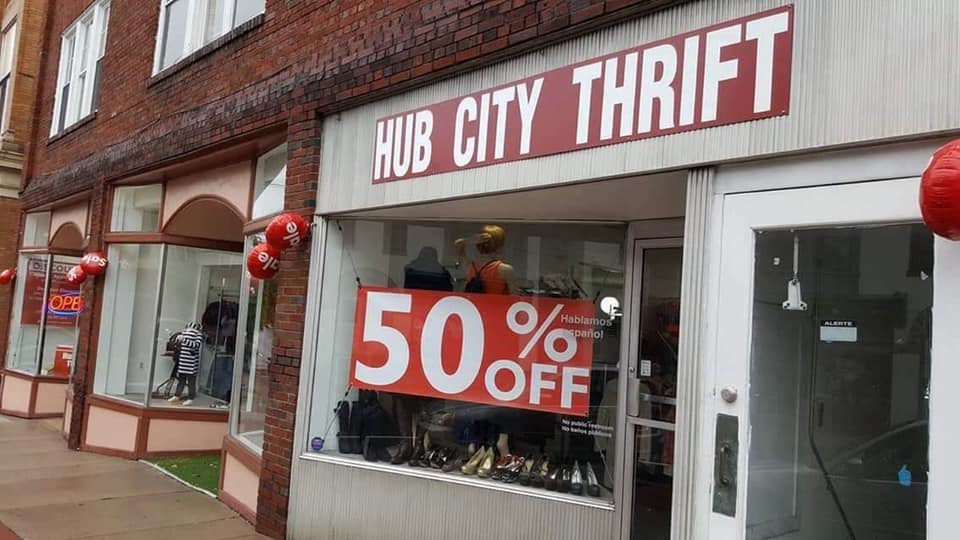 Downtown Hagerstown has a lot of unique thrift stores and antique shops. Take a stroll through downtown and browse all the different shops they have. Because the stores are not part of any big chains, like Hub City Thrift, you're sure to find a lot of unique pieces. "We put out new items every single day," Joe Calderon, the owner of the store said. "With our variety of clothes that range from vintage to new and trendy and our low prices, we are able to meet most students' wardrobe needs at an affordable price." The store is almost in the center of the main downtown street, which makes it a convenient location.
2:00 P.M. CUTE CAFÉ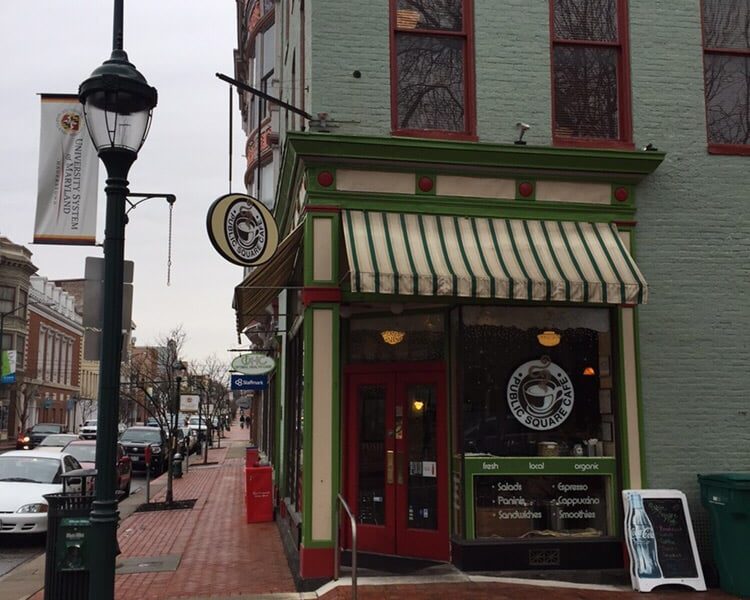 The Public Square Café is a cozy coffee shop on the corner of one of Hagerstown's main streets, Washington St. It's a small place but no shortage of things to order. The environment can really get your creative juices flowing. Don't let the small space fool you, their menu is overflowing. From a number of fresh smoothies to bagels and of course coffee. They serve plenty of lunch items like salads and sandwiches. The café is glass all around, so you can enjoy viewing the bustling downtown with your drink.
3:00 P.M THE GERMAN STORES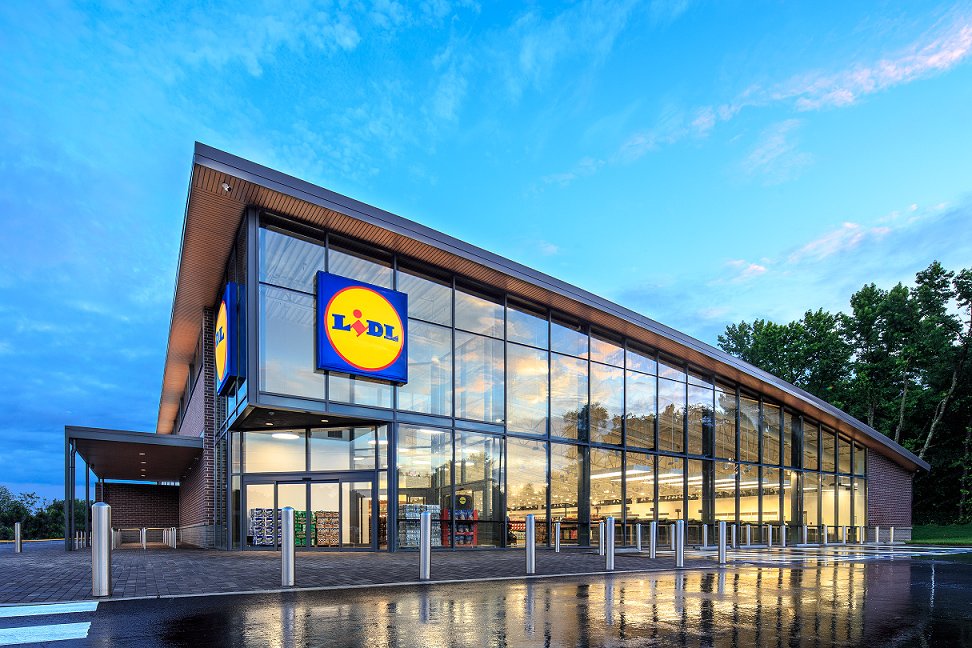 On the same road, there are two German grocery stores that are always bustling with life. You would think that they rival each other because they're less than a mile apart, but that's not the case. Head out to Aldi or Lidl and see for yourself. You may not need to do any shopping, but you won't find their products anywhere else. At Aldi, you can buy all the German chocolate that your heart desires and the bakery at Lidl is out of this world. Better yet, neither store uses plastic bags so they're good for your appetite and for the environment.
4:00 P.M. FINE ARTS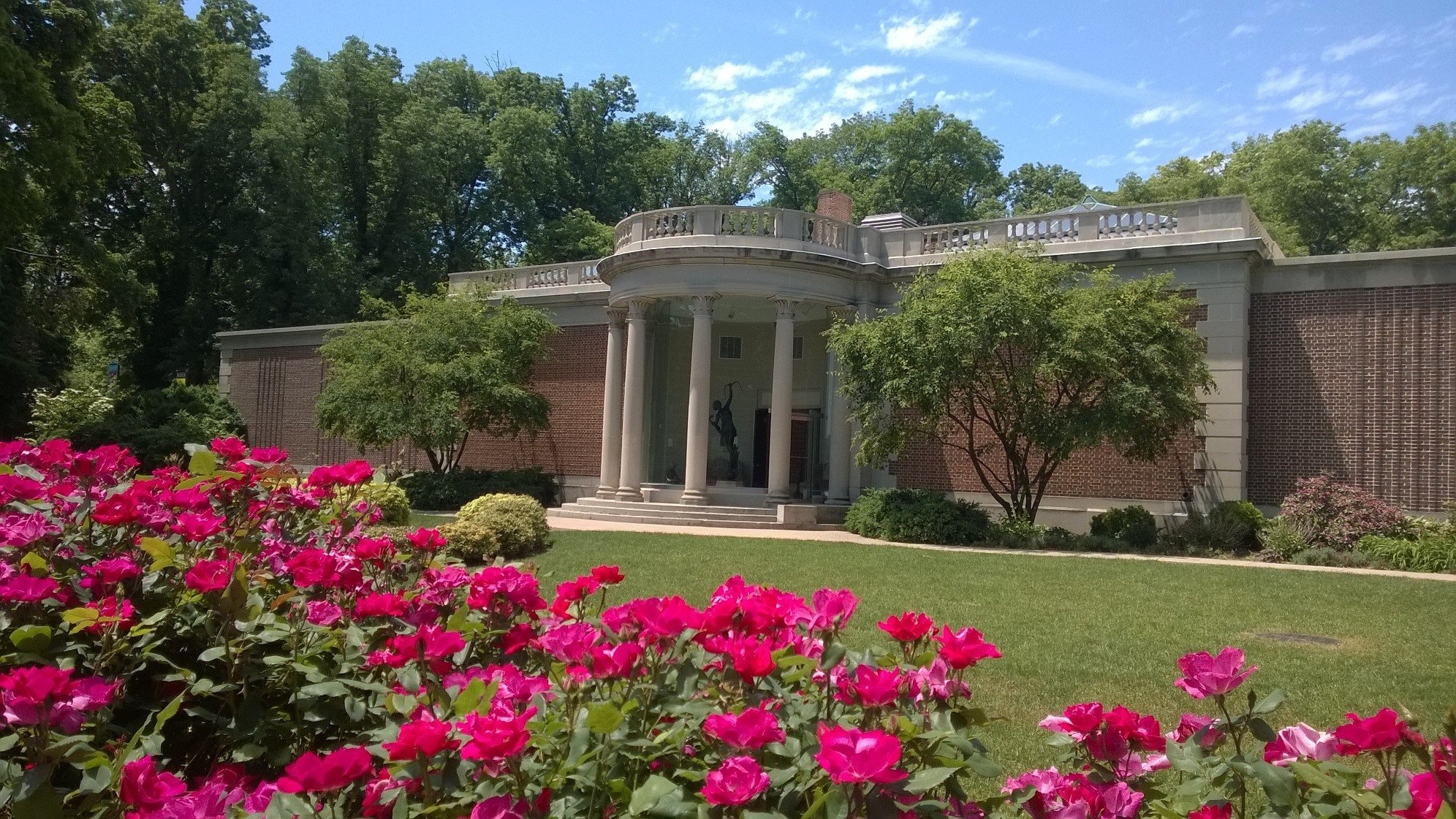 The Museum of Fine Arts at Hagerstown is a great place to spend time in. it might require more than an hour because they have got over 6,000 paintings, drawings, sculptures and other pieces of art. Their exhibits are constantly changing, but current ones include celebrating 100 years of women and a Parisian photography collection. "The MFA aims to stimulate creativity, inspire ideas, and enable people to explore and grow through access to its dynamic art collections, active art-making and social connectedness," Rebecca Massie Lane, the director, said. They also offer free admission and free parking.
5:00 P.M. OUT ON THE LAKE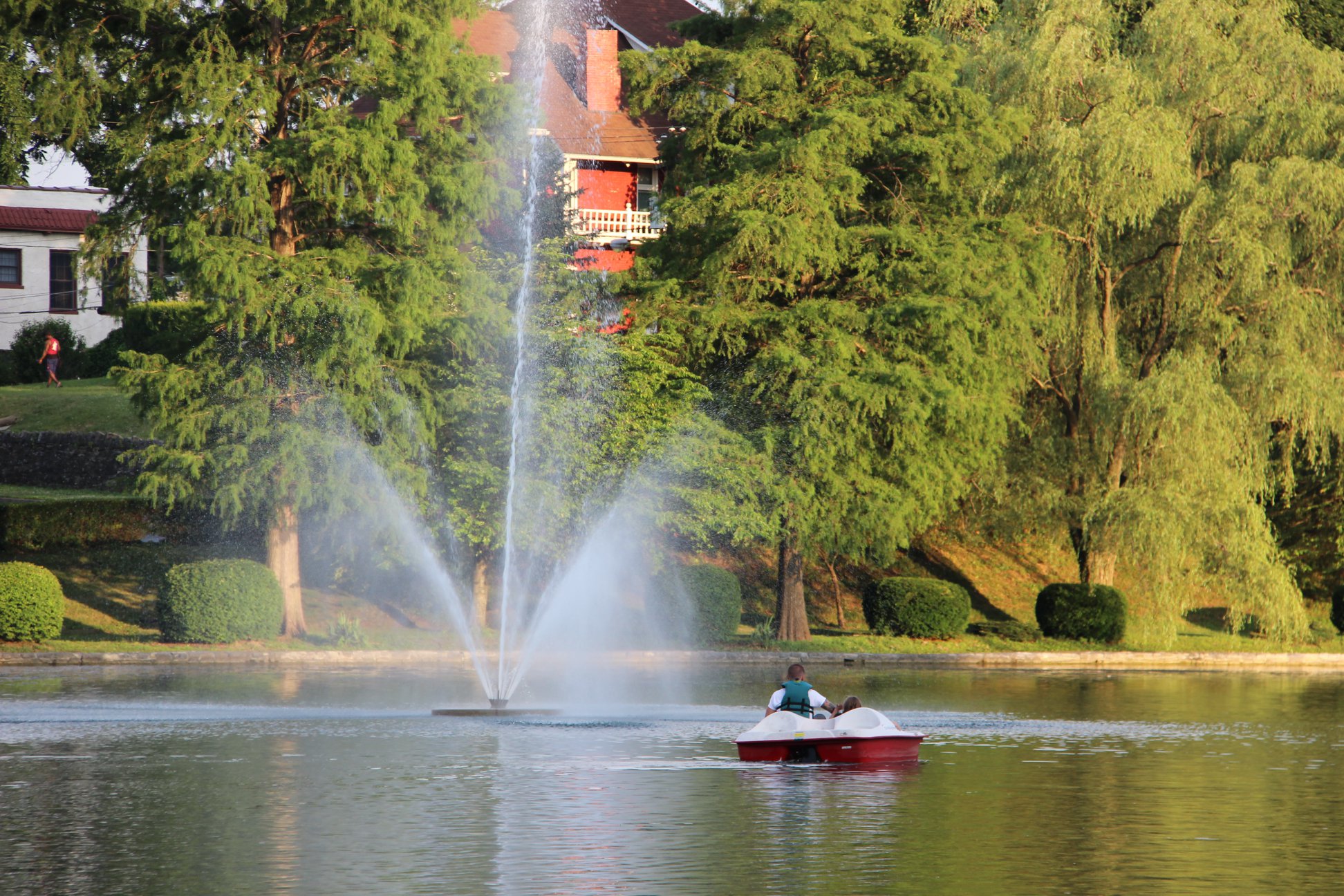 The city park was mentioned already, but there's so much you can do there. One of those things is renting a paddleboat. Enjoy the lake and have a fun little adventure in new surroundings. Speaking of, the scenery is sure to reel you in. Take a few pictures, relax and don't forget to have fun with it. Many residents of Hagerstown don't take full advantage of the public park, so check out what they're missing out on.
6:00 P.M. MR. KRABS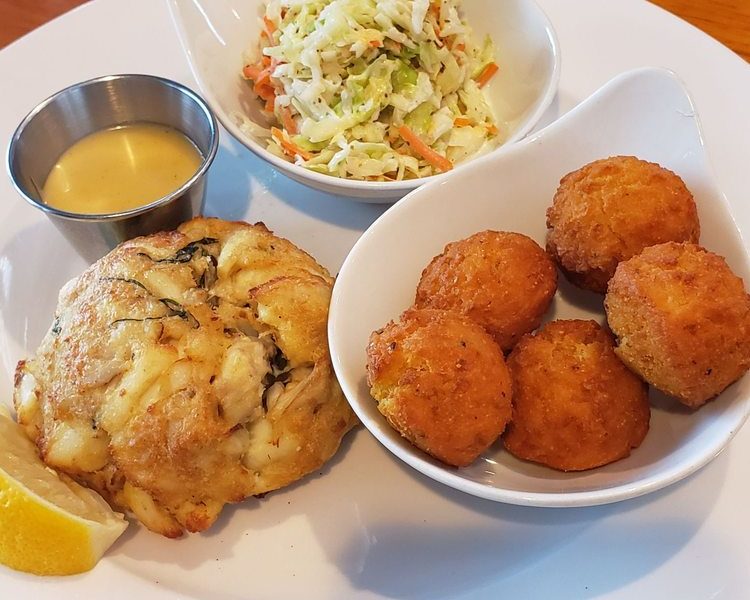 If Maryland is remembered by anything, it's obviously crabs. Maryland residents love this seafood so much, they would put it on the flag if they could. Which is also another thing they love immensely. Grab a crab dinner at Red Lobster, or better yet, try it at somewhere you've never been. There are so many places that turn those crustaceans into dishes loved by all. Dive in at Schula's Grill & Crab House. If you don't want to get messy but still want in on the action, settle for a crab cake which you can find at The Hagerstown Family Diner.
7:00 P.M. DRIVE-IN MOVIE
Grab a blanket or something to sit on and head out to an outdoor movie at the city park. The city organizes these events often and people love to turn up for them. It's a refresher from your typical movie setting and has an overall great atmosphere. Watch a good movie under the stars and it'll sure to put you in a good mood for the rest of the night.
8:00 P.M. HAVE FUN AT TILT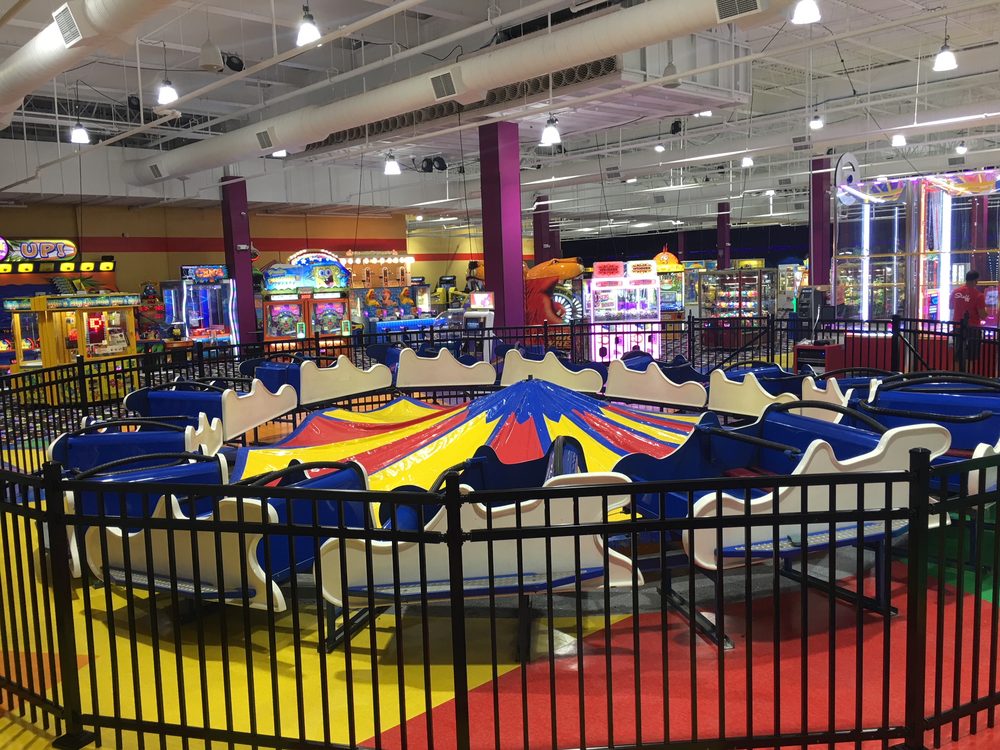 Tilt studio is one of the latest additions to Valley mall. The big space has something for everyone. You can play your favorite arcade game, mini-golf, or laser tag. You can also win prizes from games you play and take cool pictures at various spots.
9:00 P.M. ICE CREAM BREAK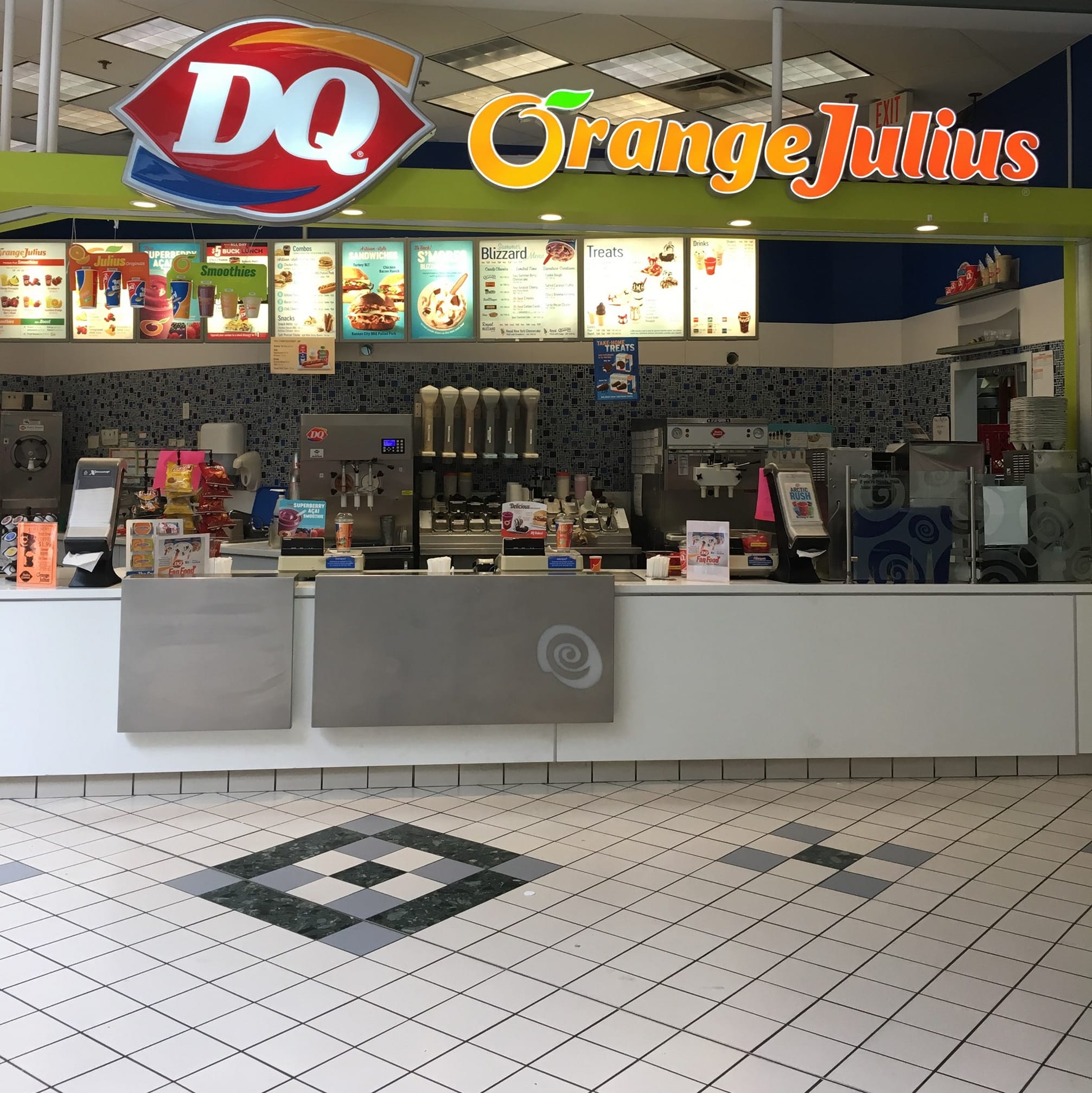 Ten feet away from Tilt Studio is a Dairy Queen and Julius Caesar location. After all the energy you spend at Tilt, grab a quick sugar boost. You'll definitely need it, there's still so much left to do!
10:00 P.M. CATCH A MOVIE AT REGAL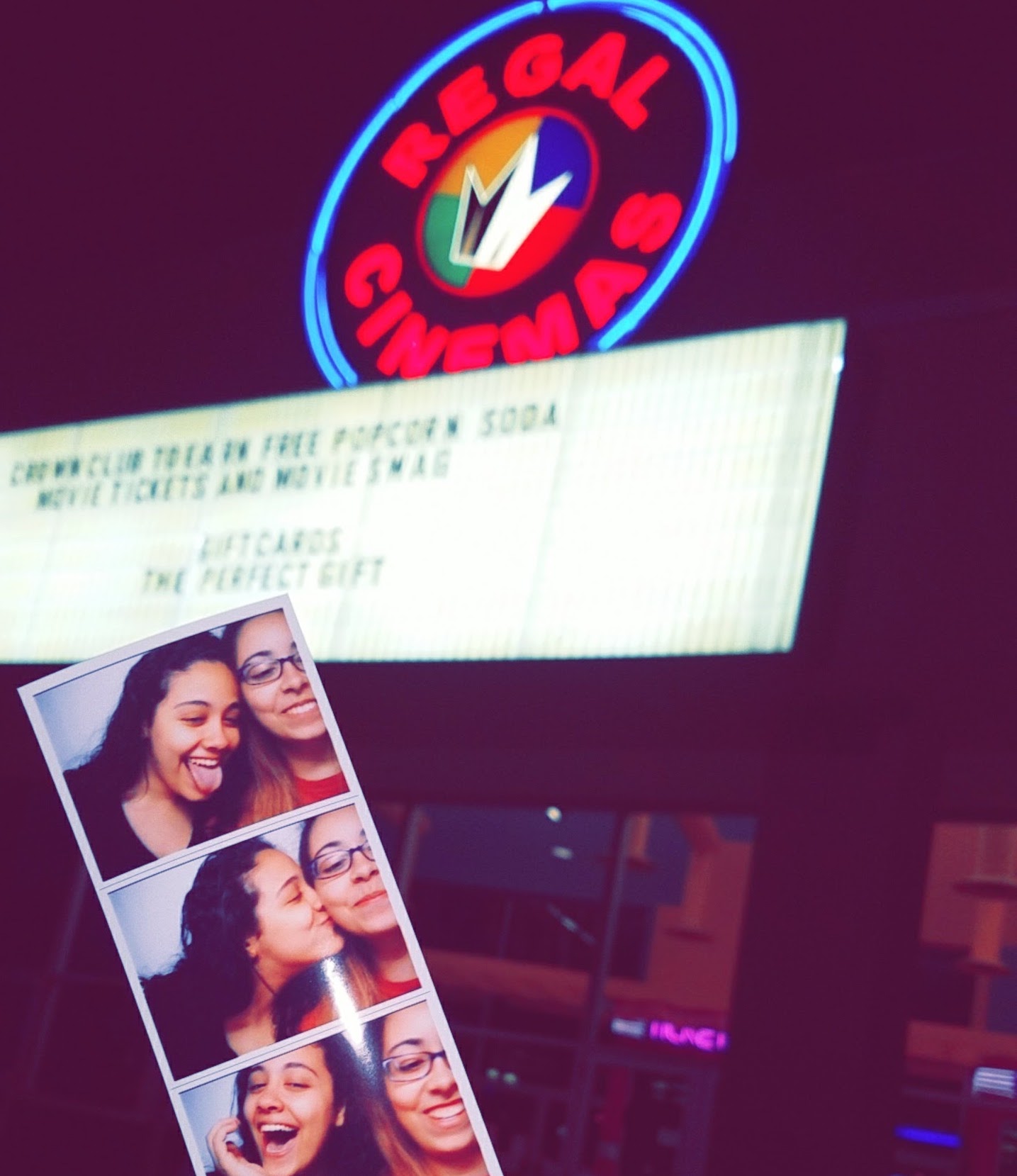 With two movie theaters, this is the most popular one in Hagerstown. It always has a collection of all movies that are currently at the Box Office. They also recently started to renovate the entire theater. They plan to convert all their normal seats to much more comfortable reclining ones. After the renovation, the theater overall has this science fiction movie aesthetic to it.
11:00 P.M. TARGET RUN
You may be thinking, why should I go to Target, these stores are everywhere. You're right, but this is an important step for the next activity on your itinerary. So, look around for a bit and do your usual Target shopping. Make sure to also check out all the sales at the book section. This Target location also sells JUST water (yes the brand by Jaden Smith) which isn't widely sold in other places in Hagerstown, so there's that.
12:00 A.M. STARBUCKS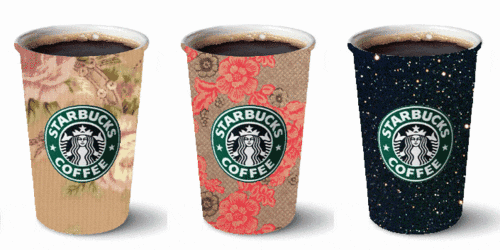 If you're a Hagerstown local, you may be familiar with this. If not, read on. Hagerstown has three different Starbucks locations. Here's the thing, they're all remarkably different. So, here's a little game to try if you're in the area. Two of the locations are near each other, one in Target (hence the target run), one is across from the mall and the last is less than a seven-minute drive. If you can, order a tall size of the same drink from all three locations. This may sound chaotic, but all three drinks will taste so different it's like they aren't the same drink. There's one that tastes best but try it out for yourself.
1:00 A.M. BOWLING HOUR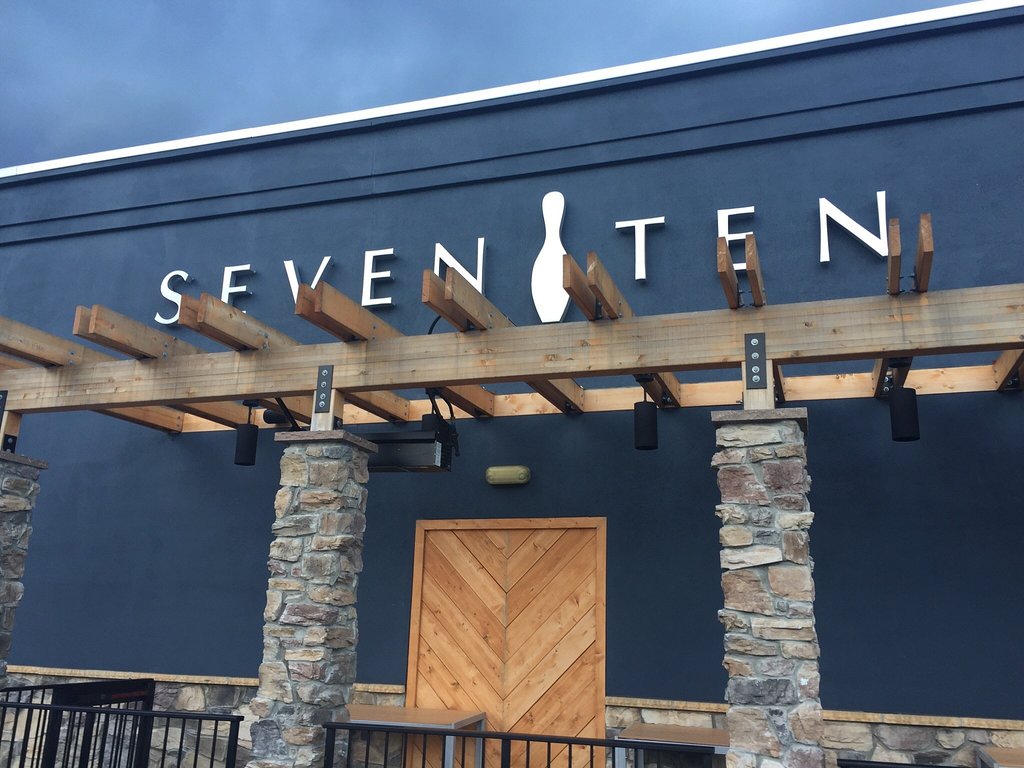 The Seven Ten bowling alley is open until 2 A.M. on Fridays and Saturdays. What's better to do at this hour than some bowling? They usually have an array of events for all guests and other things to play like billiards. This place is quite fancy for a bowling alley and is a great hangout spot with friends
2:00 A.M. TACO BELL RUN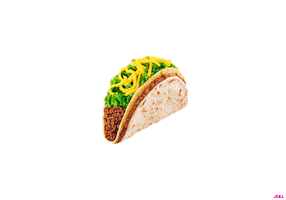 Who would say no to tacos? The Taco bell locations in Hagerstown are open until late in the morning. It's the perfect way to get some energy to finish up the day. You've still got a bit left to explore and make your visit truly memorable!
3:00 A.M. THE CULTURAL TRAIL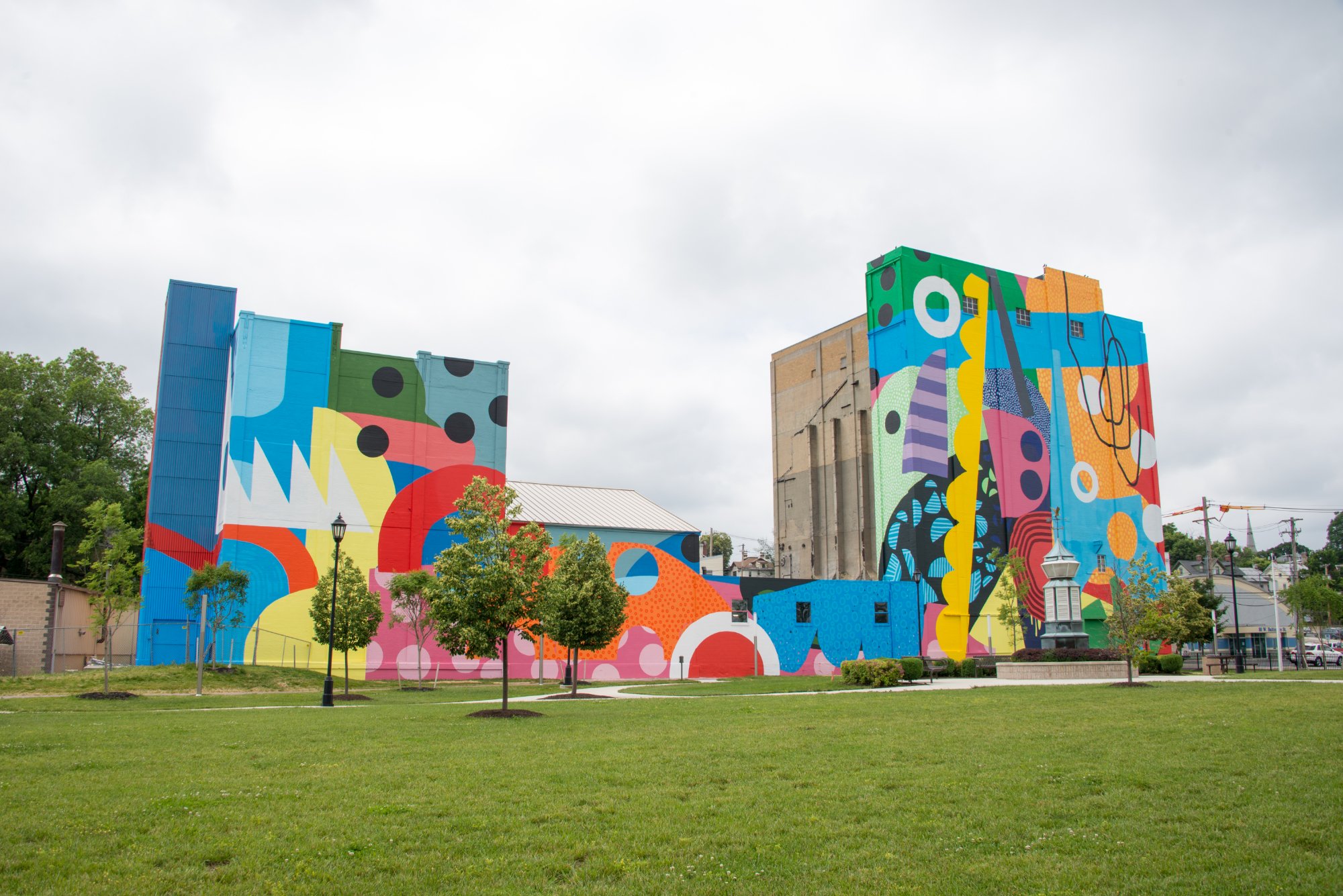 The cultural trail is a unique park to Hagerstown. The trail is full of beautiful plants and flowers like a mini arboretum. There's also many featured art and opportunities to learn some more about the town's history. The best part of it all is that it is open 24 hours. You'll likely get the place to yourself and explore it as you wish.
4:00 A.M. CRUISE THE AIRPORT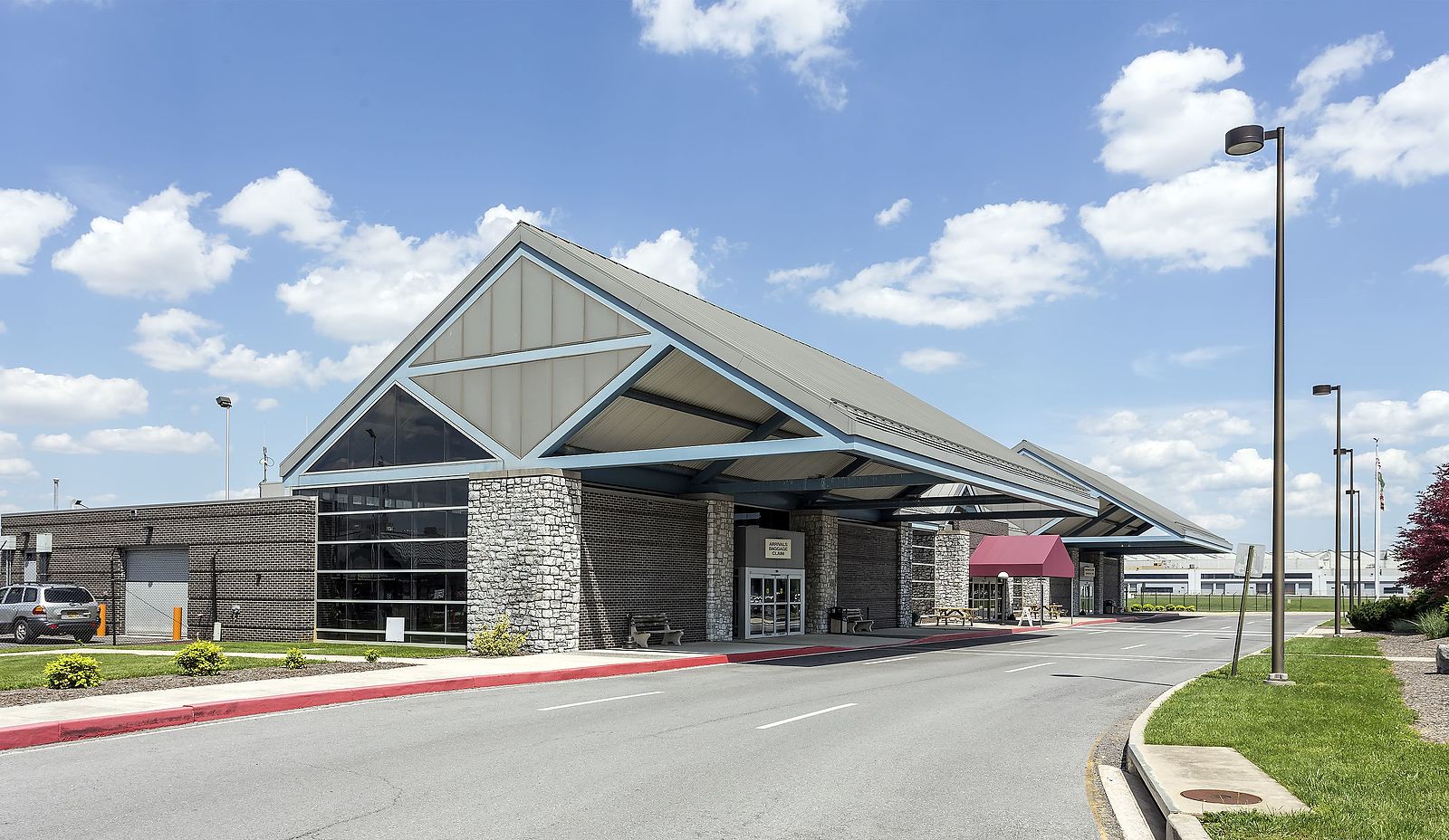 One perk of a town having its own airport is getting to explore it. When airport traffic is reduced at this hour, you can walk around or drive the runway for some fun. You might even get a chance to look at some unique airplanes because an aeronautics school is right next to the airport.
5:00 A.M. SUNRISE WHERE IT STARTED
Can't go wrong with one final hike. End your day the way it started by hiking high rock and watch the sunrise over this small city. You'll probably be feeling a lot differently about the area than when you started.