When you think about the Midwest, rows upon rows of cornfields probably come to mind. However, that's not all that Iowa offers. If you find yourself traveling through Iowa, you can't pass up the opportunity of visiting Ames, a rich city filled with endearing shops and a small-town charm. No need to hire a tour guide.
We got a fun-filled itinerary planned out just for you that includes all of the best attractions of Ames.
6 a.m. Ada Hayden Heritage Park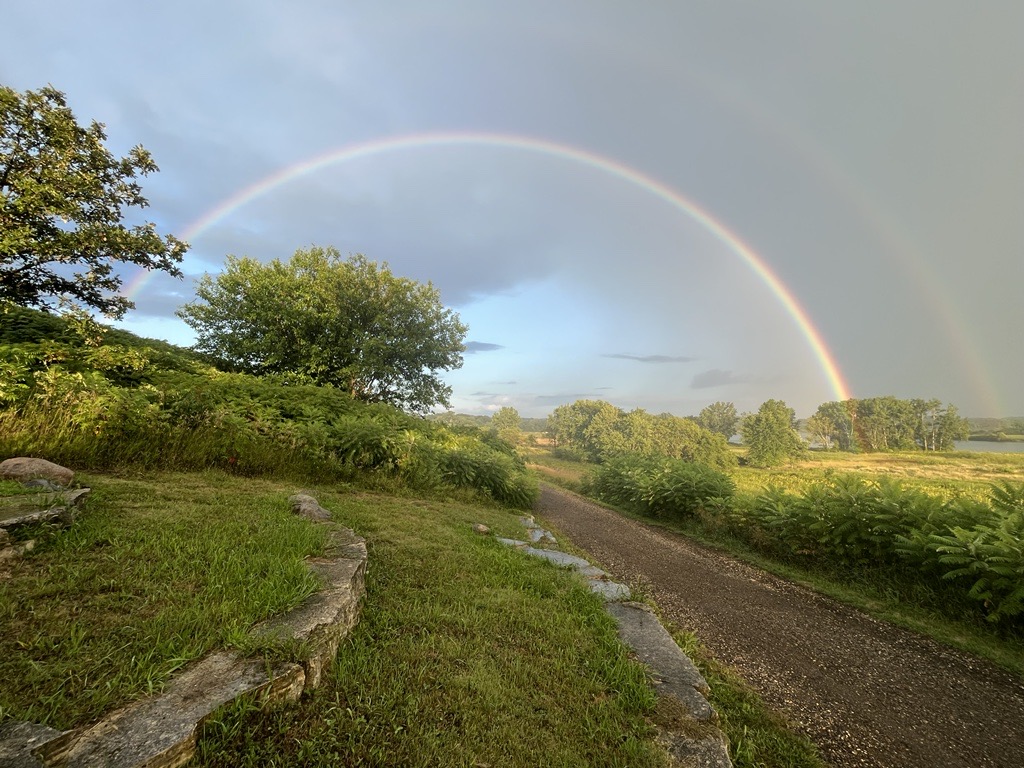 What better way to start the day than watching the sun rise? Wake up bright and early and welcome in the sun's first rays of the day at this peaceful park. This park features a lake where people can fish, picnic tables, a paved bike path and walking paths. Bring your bike and enjoy the feeling of the wind on your face or take a walk along the lake and see how many dogs you can say hello to. That's right. Dogs. Do you need any more convincing?
7 a.m. Daytime Diner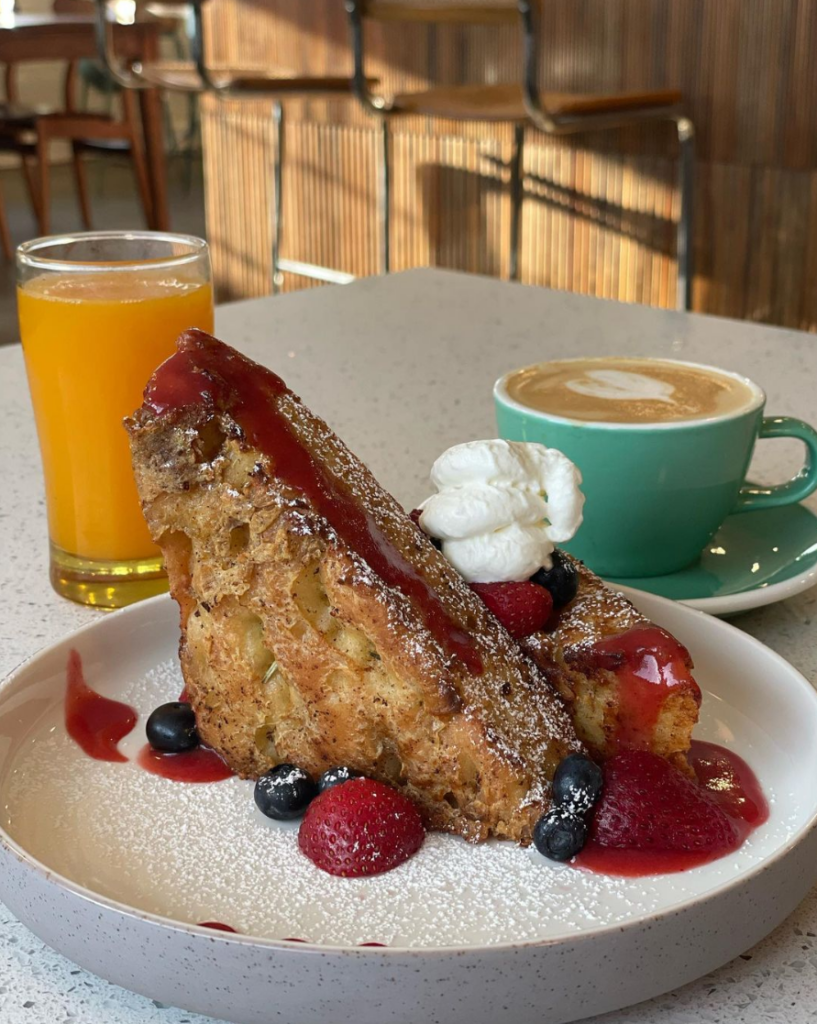 Opening just last year, this 70s retro themed diner with a modern twist serves brunch and delicious coffee drinks. Enjoy made from scratch focaccia French toast topped with strawberry jam, sea salt, and honey whipped cream. Or a sausage breakfast burrito served with queso and salsa verde. Am I making your mouth water yet? Plus, don't forget to try a lavender matcha.
8 a.m. Café Diem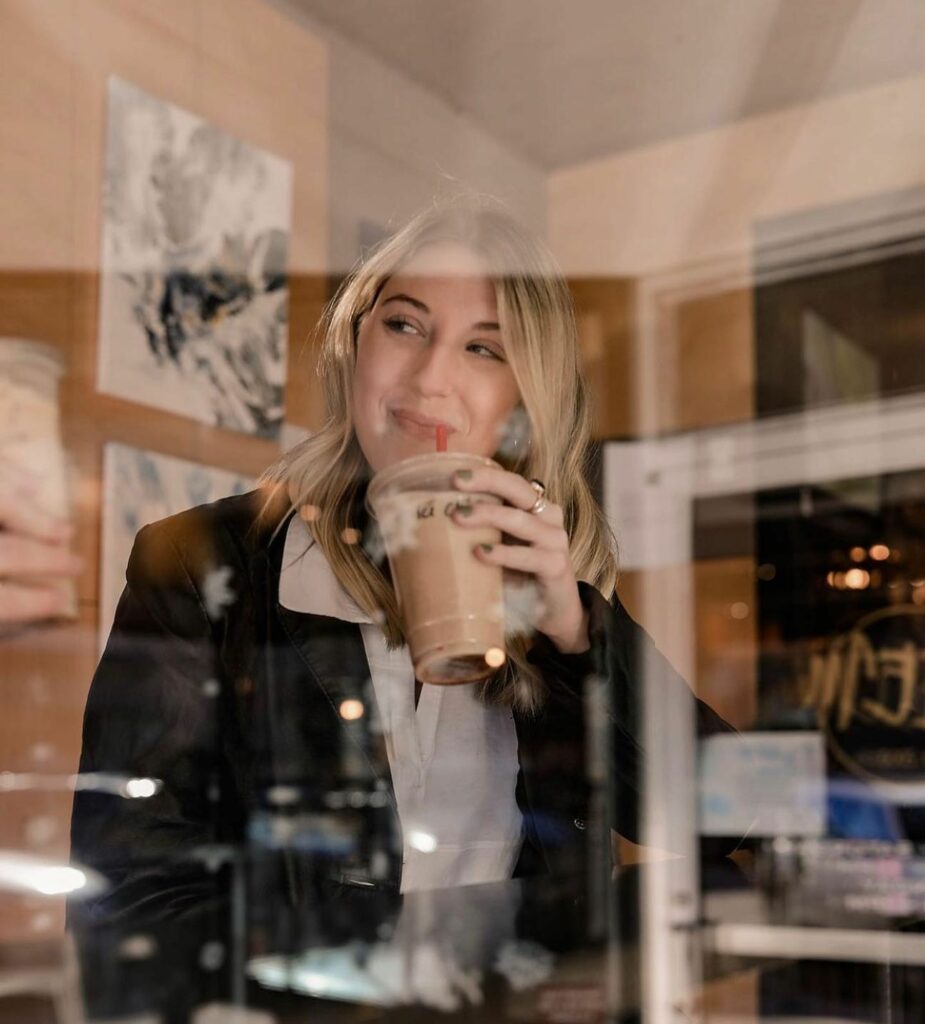 Still in the need of caffeine? Check out Café Diem and take in the delicious aroma of fresh coffee as soon as you walk in through the door. Once you step foot in this coffee shop, you'll never want to leave. Be sure to order a pastry with your coffee. You won't be able to resist one of their giant cinnamon rolls. Take a seat and snuggle up with a good book.
"I guess it's just like kind of upbeat, got some nice music going, warm lighting, great places to sit, very comforting and inviting," Iowa State University junior Kali Daniels said.
What could be a better way to spend your morning? Café Diem encapsulates the essence of good coffee shop vibes. You'll only be able to find this coffee shop in Ames and Ankeny, so don't pass up the opportunity to witness the hype for yourself. Make sure to drink all your coffee. You'll need all of the energy you can get.
9 a.m. Downtown Farmer's Market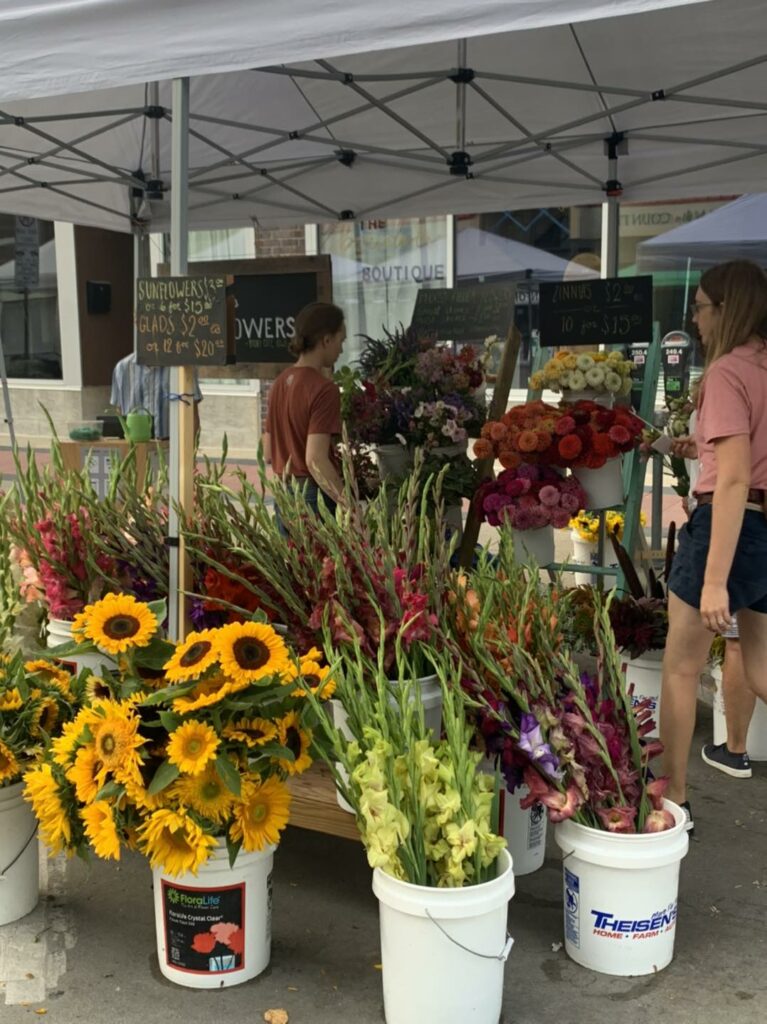 In Ames on a Saturday in the months of May through September? Visit the Downtown Farmer's Market. Buy some plump red tomatoes. Or treat yourself to a homemade cherry pie. Enjoy the charm of Main Street and support local businesses. The farmer's market also hosts live music, cooking contests and other special events.
10 a.m. Dog Eared Books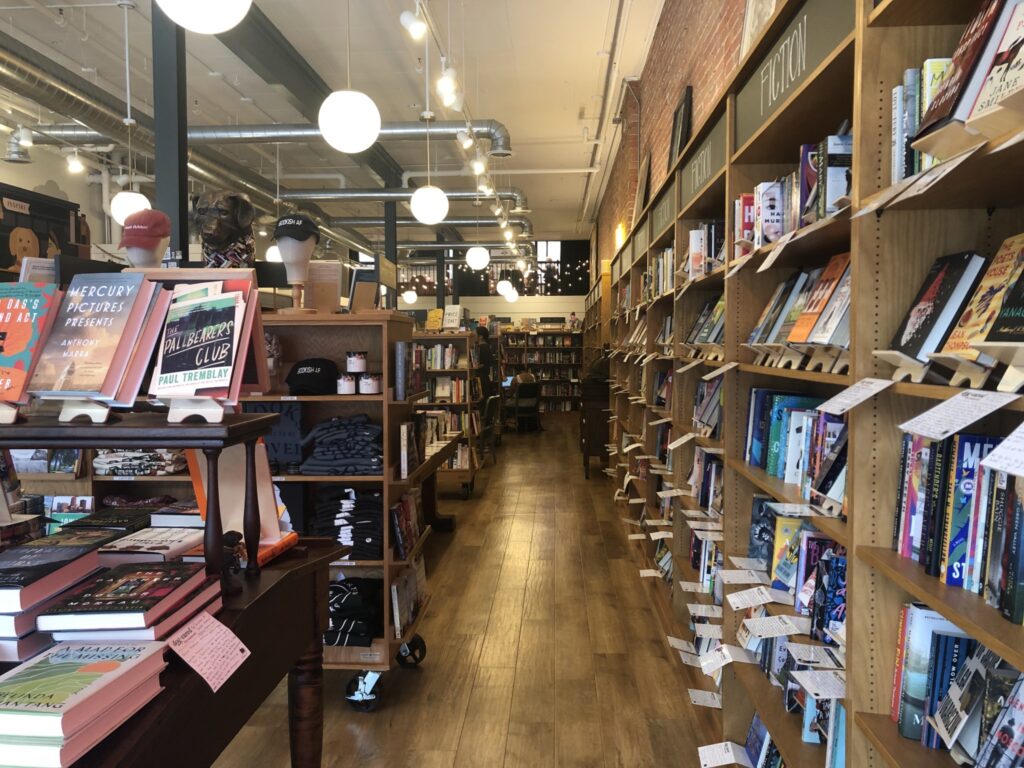 Welcome to the coziest bookstore you've ever walked into. Trust me. With wooden floors and rows upon rows of bookshelves, don't bother trying to stop yourself from a book spending spree. You can't stop the inevitable. Overwhelmed by the large selection? Look at the notes the staff leaves all over the store. They include recommendations and opinions on the many books they offer. You may even get a chance to meet a furry friend while you're there.
"They have a dog that is sometimes at the shop," Iowa State University junior Grace Hagedorn said. "I've seen the dog only once and it was occupied being petted and loved by many people, so I didn't get a chance to say hello. But it was adorable."
It makes sense for Dog Eared Books to include an actual dog, right? The store also features a loft in the back that you can reserve, perfect for book club meetings. Dog Eared Books also hosts its very own book club. Need more caffeine? Grab a cup of joe from their little coffee bar.
11 a.m. Lockwood Café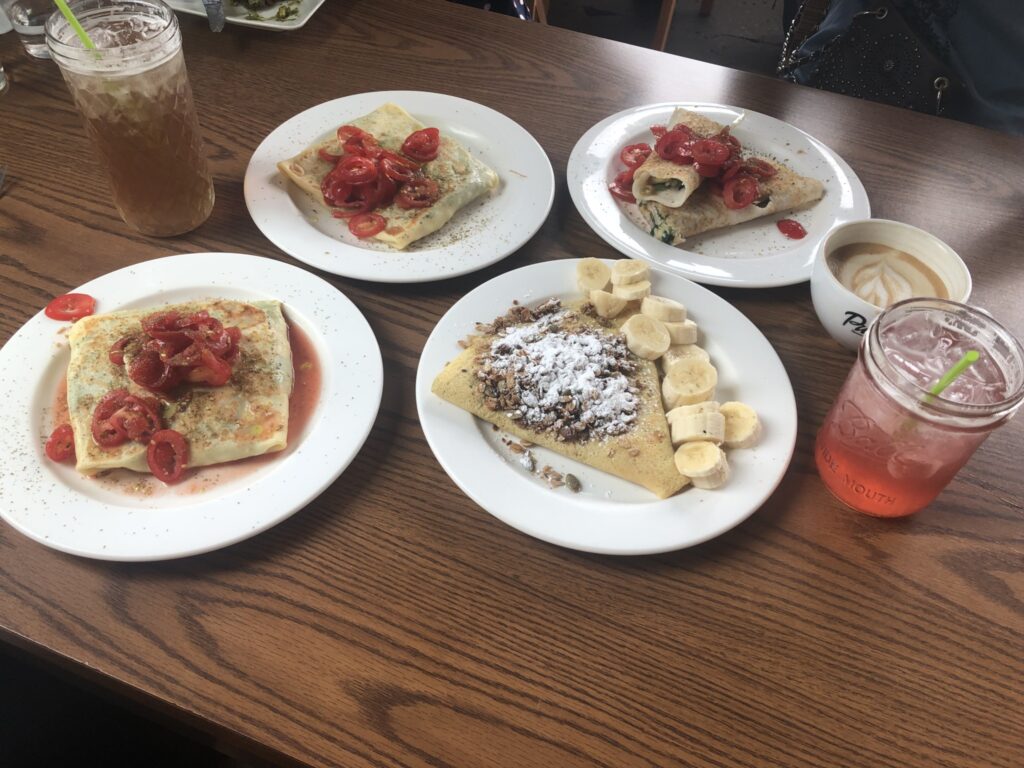 After a busy morning, you deserve to indulge yourself to a heavenly crepe. Choose from a variety of savory and sweet crepes, such as masala dosa or banana Nutella. Not only that, but they also offer gluten free and vegan options. The café features a large coffee and drinks menu, with iced drinks served in adorable Mason jars. Once you finish eating, walk through the art gallery next to the dining area.
12 p.m. Reiman Gardens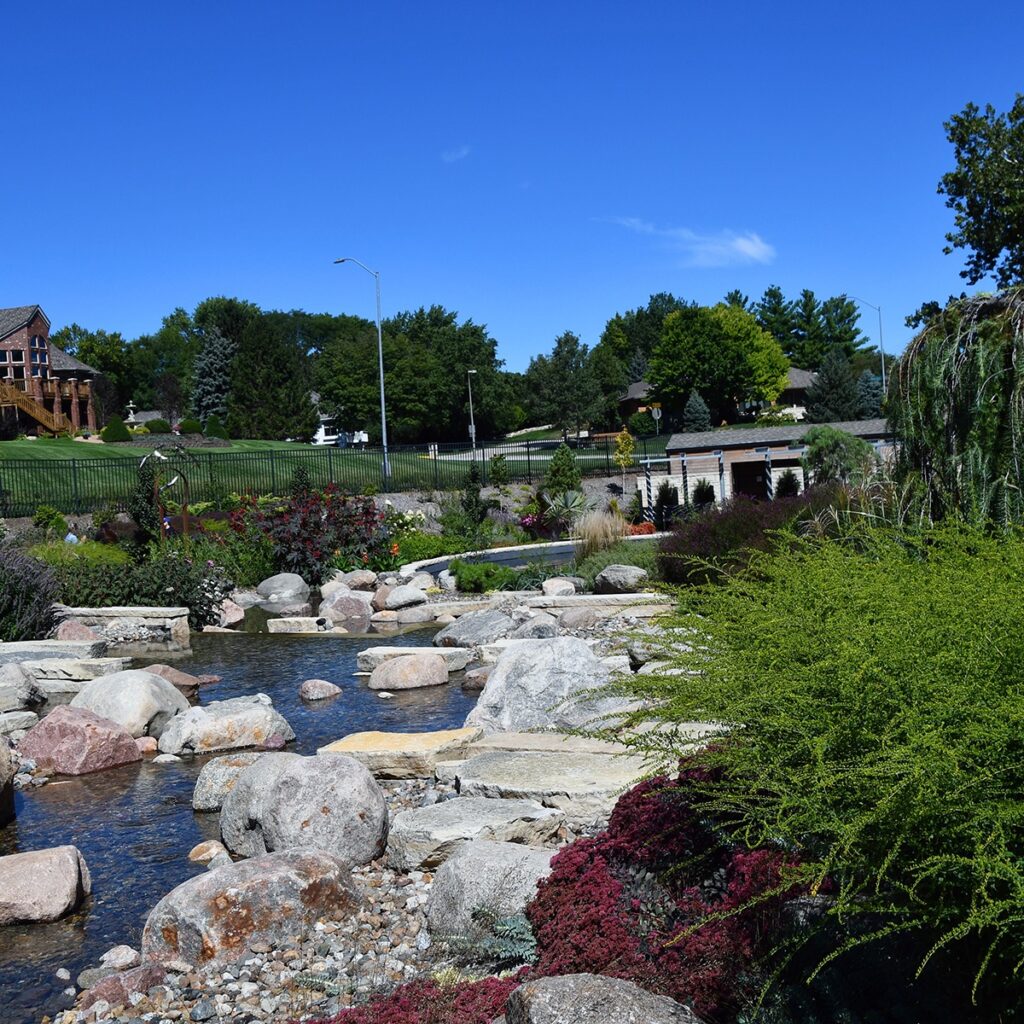 Let these gardens take you away into a magical world of nature that feels far away from Iowa. Explore gardens featuring breathtaking plants and sculptures. And check out the Christina Reiman Butterfly Garden, a highlight of the 17-acre site. Become engulfed in a rainbow of colors as you watch these fascinating insects take flight. Try to stand as still as possible and maybe you'll get lucky with a butterfly landing on you. Imagine the chance to take a photo with a butterfly on your finger.
1 p.m. Hickory Park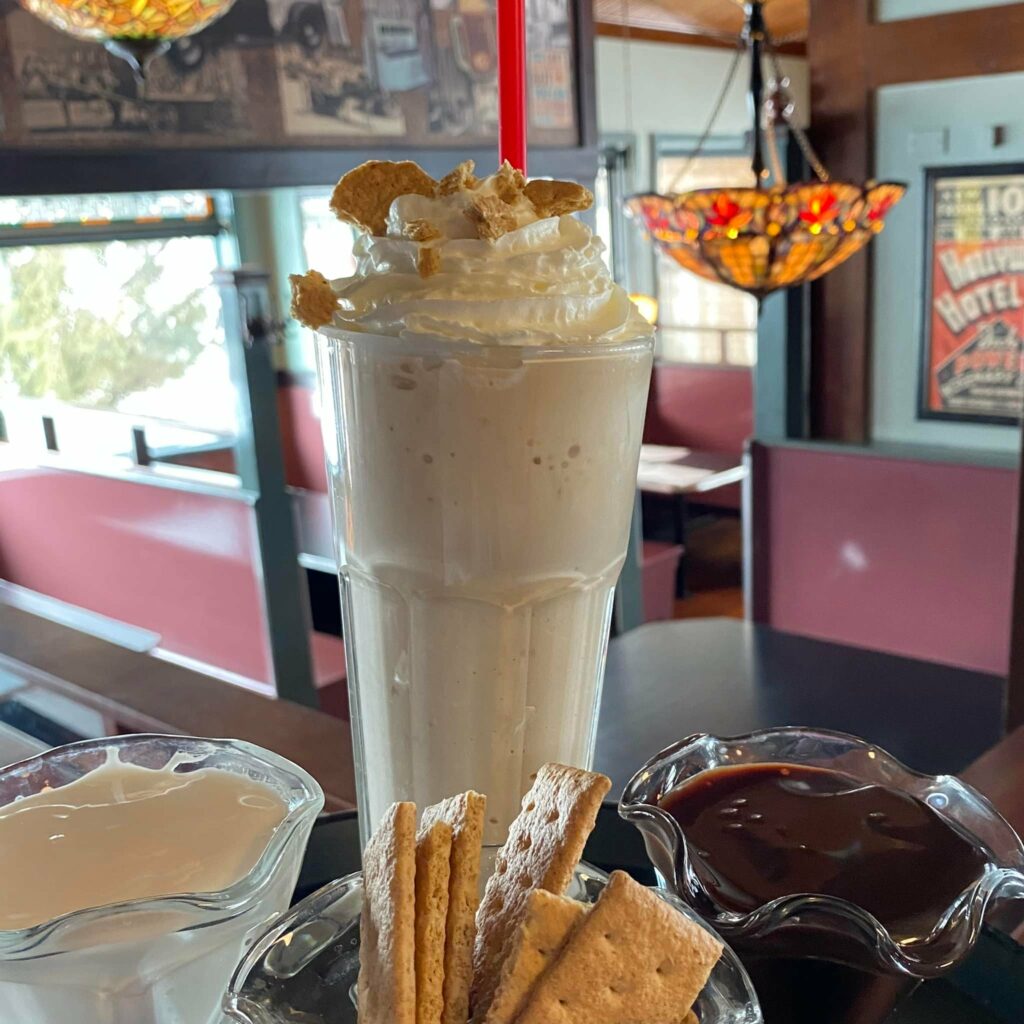 You can't visit Ames without eating at Hickory Park. You never drive past this restaurant without seeing its parking lot jammed pack. Don't worry, you can shop at a counter filled with tons of old-fashioned candies while you wait for your table. Once seated, order a Green River and enjoy each other's company. The large menu features their signature barbecue, but also includes salads, burgers and sandwiches. I can almost guarantee you'll be asking for take-out boxes. Hickory Park also specializes in large portions.
"I would almost describe it as like a time capsule of the 1970s and it brings people from outside of Ames," Iowa State University sophomore Katie Bradley said. "Like people travel, I wouldn't say travel too far, but they do travel from out of town to go to Hickory Park and a lot of people like to go on their birthdays because they sing happy birthday to you. And they have ice cream sundaes. They specialize in barbecue and ice cream sundaes I would say."
Make sure to save room for dessert. Their gigantic ice cream menu includes banana splits, sundaes, shakes, malts and floats. I recommend having everyone order something different and sampling each one. Good luck deciding your favorite. They'll all taste out of this world.
2 p.m. Farm House Museum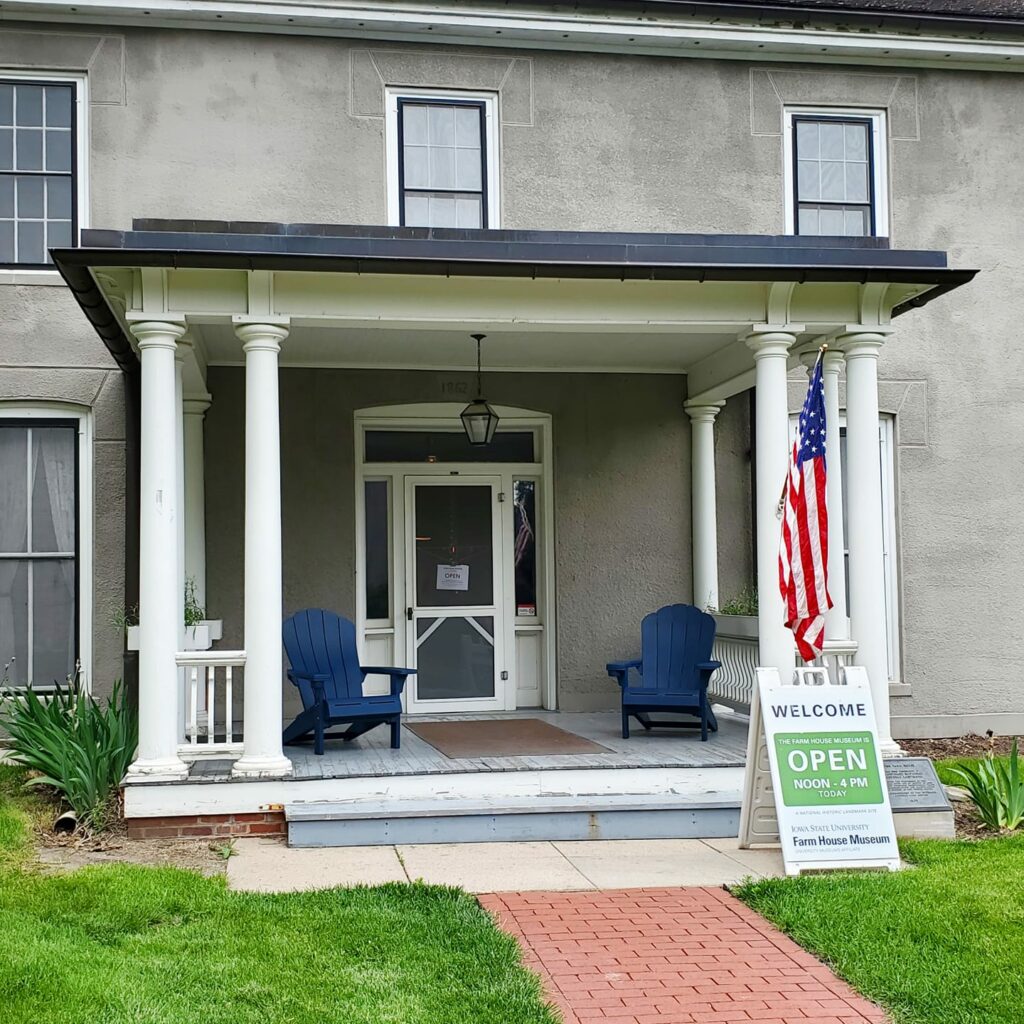 Built in 1860, the Farm House originally held a variety of different people, from Iowa State deans to students. Now the public can walk through and step back in time to learn about this iconic Ames landmark. You don't have to pay to visit, but they do take donations. The museum also hosts different exhibits throughout the year. From January 31 to October 2022, the Farm House hosts Arts and Craftsman: Simplicity, Honesty, and Truth to Materials, showcasing works from the Arts and Crafts Movement dating from when Dean Charles Curtiss lived in the Farm House (1897-1947).
3 p.m. Iowa State University Creamery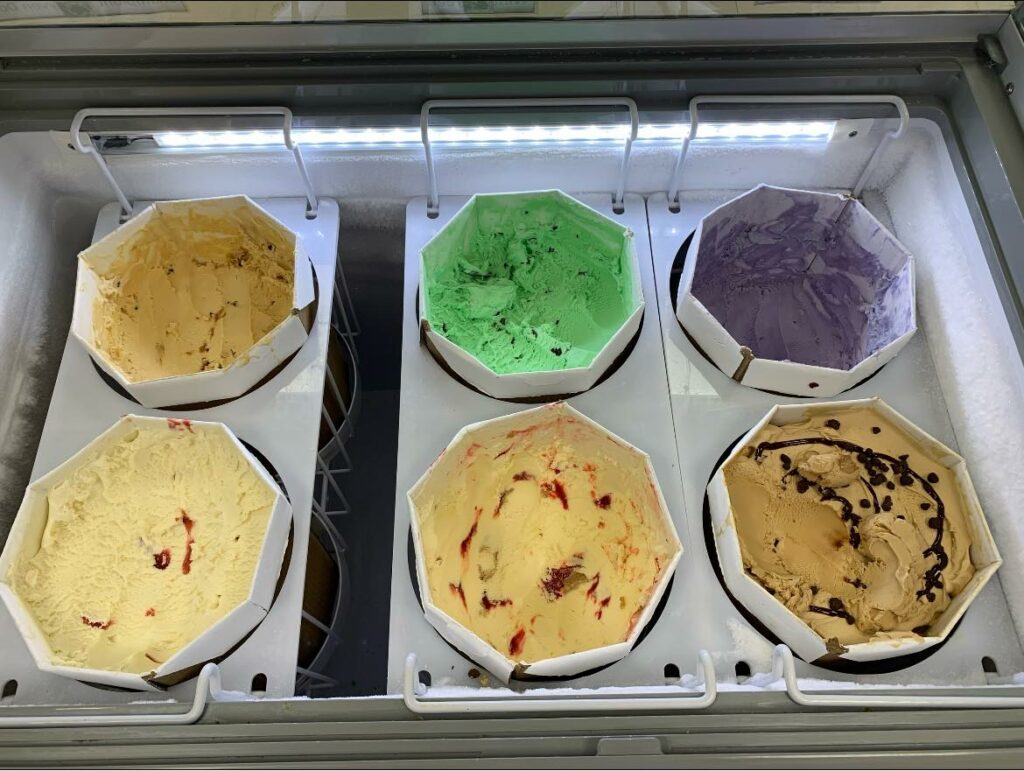 You don't even need to leave campus to get your hands on some ice cream. Located on the second floor of the Food Sciences Building, this ice cream shop serves unique flavors with fun names dedicated to Iowa State traditions and colleges. Try Campanile Kiss (strawberry ice cream with strawberry Cyclone swirls) or Lunar Lavender: College of Design (lavender ice cream with honey swirls). The menu even includes a vegan flavor available called Slizewski Swirl (dark chocolate vegan ice cream with cherry swirls), named after Culinary Food Science senior Lucy Slizewski who created the flavor. Didn't quite get your dairy fix? Order some cheddar cheese curds. I recommend dipping the cheese curds in your ice cream for that perfect sweet and salty flavor combo.
4 p.m. Tea Time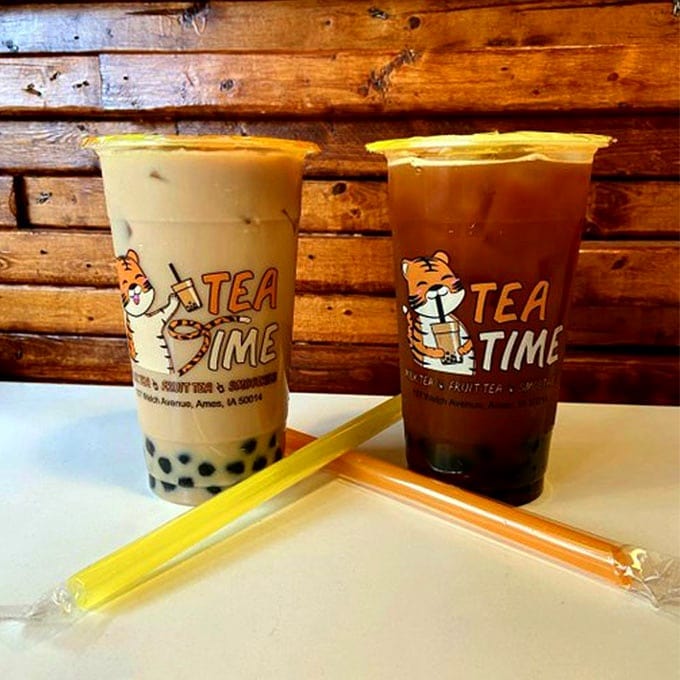 You need to make time for delicious boba. Try one of their signature drinks, or build your own flavorful concoction. Choose your tea base, flavors, toppings and size (I recommend the large) and look through the delicious snacks they have for sale while you wait. Then pop that straw in the seal and drink away. Who knew boba could bring so much joy?
5 p.m. Clouds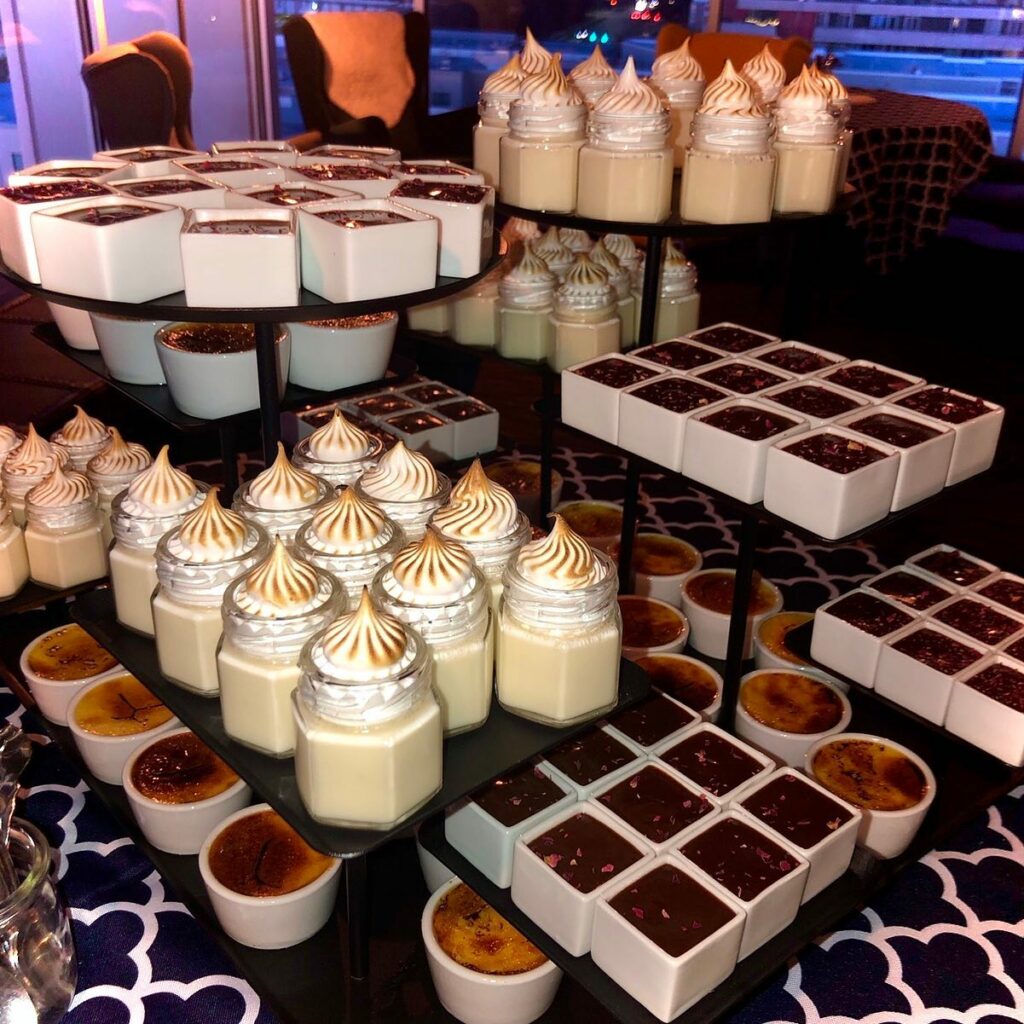 Order some classy appetizers and enjoy a spectacular view of Iowa State University's campus 100 feet in the air. Now do you see how they got their name? Clouds specializes in European inspired foods with fresh ingredients. Order some bruschetta or a salmon ricotta spiral and relax after a busy afternoon. Don't worry, there's still a lot more fun in store.
6 p.m. The Café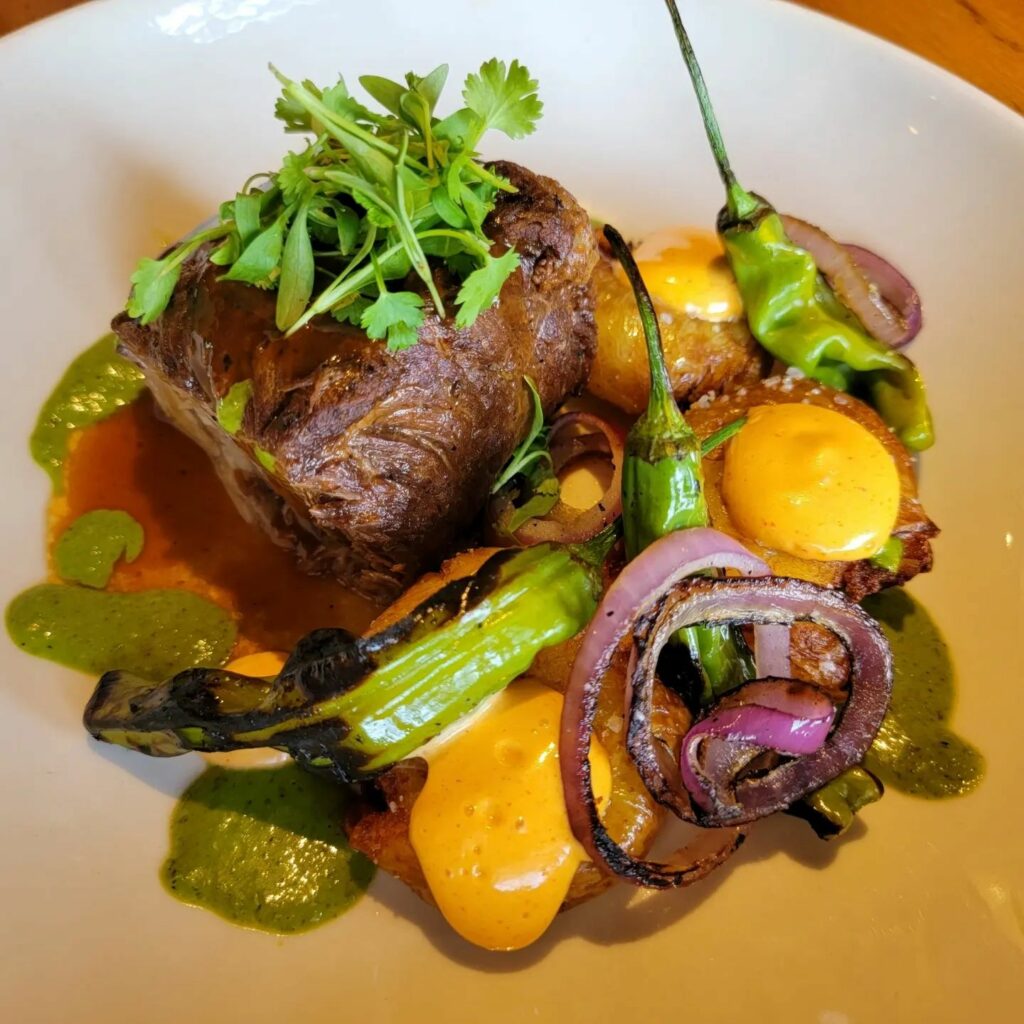 Dinner at a café? Not quite. This restaurant serves all three meals. Today you'll be dining here for dinner. With many ingredients provided by local farmers, you might start drooling just by reading the menu alone. Don't forget to take pictures of the food masterpieces before digging in.
"They have some great stuff. Off to the side they have what looks more like a traditional café, but they also have something that just looks like a nicer restaurant. And then they have like a little bar area. Like it's a really pretty restaurant," Iowa State alum Joshua Bartek said. "I've never had anything even bad. Everything has just been great. They had like a salmon dish one time that was really good. I've had a really good steak there as well."
After eating dinner, indulge yourself to a vanilla bean crème brulee or a slice of dark chocolate cheesecake. The Café offers a large variety of different food. Yet, they managed to make the entire menu impressive. You deserve to feel as fancy as the food you eat. Have fun dressing up with your friends and participate in an experience like none other.
7 p.m. Perfect Games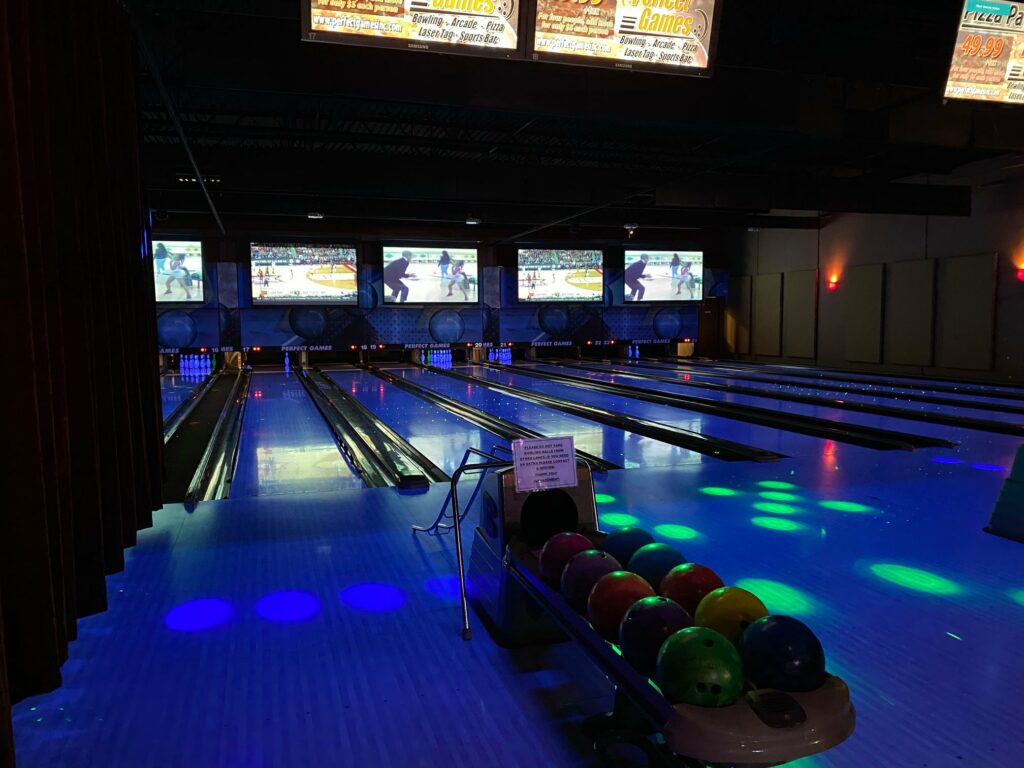 This arcade will bring out your inner child. Play a game of bowling or run around and play a round of laser tag. Perfect Games also includes an outdoor mini golf course. I recommend ending your trip by playing games in their videogame arcade and see how many tickets you can score. Cash them in for some prizes that'll make you nostalgic for your childhood.
8 p.m. GRNoir Wine & Jazz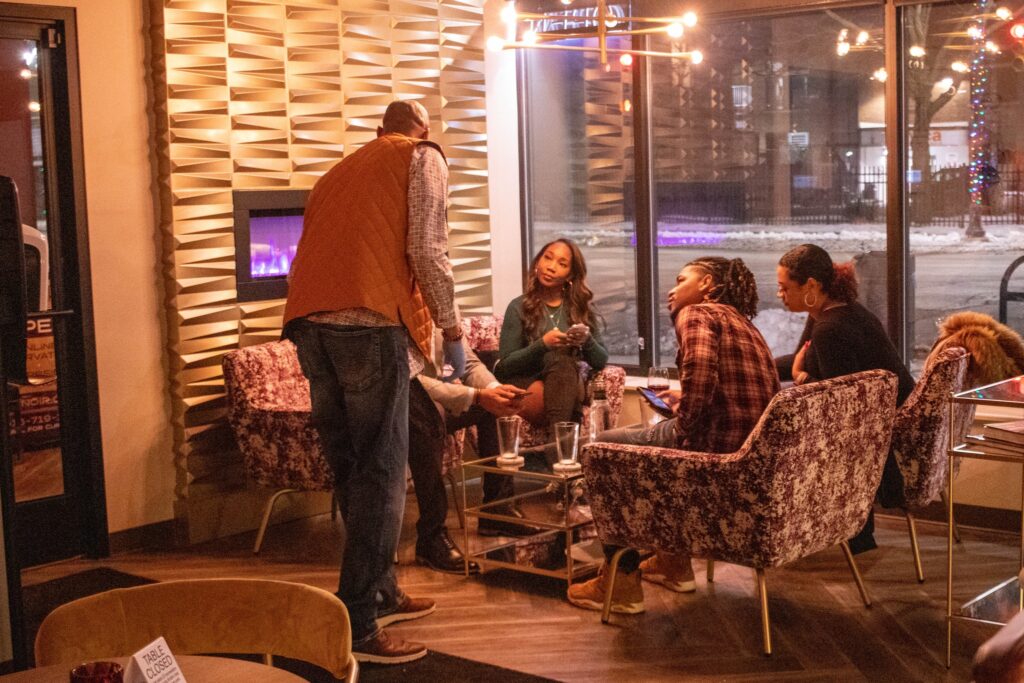 Step inside and be transported back to the 1920s. Listen to jazz music performed by talented local artists. Noir also offers food and drink menus. You can't pass up the opportunity of ordering a New York Sour. Who knew that Ames could take you to so many different worlds?
9 p.m. Sips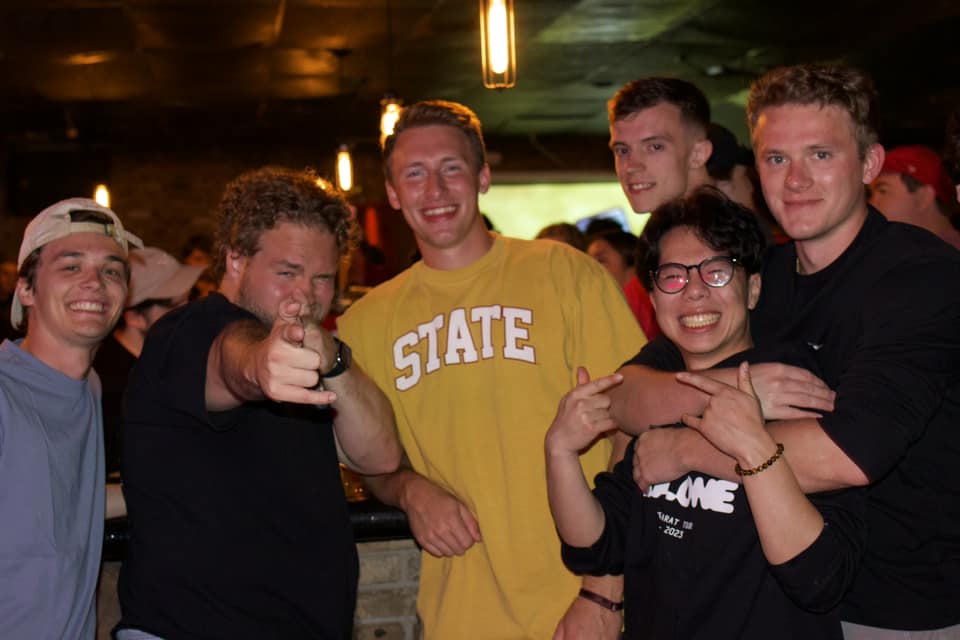 Put on your dancing shoes and get ready to show off your moves. A hotspot for Iowa State students, this bar and nightclub plays great music to get you pumped up and even hosts a DJ from time to time. You can't leave until you've partied it up on the dance floor. Don't worry about people judging you. Everyone's there to party.
"I go there primarily to dance because that's like the main thing they have there," Iowa State senior Andrew Ruba said. "But there's also like areas where you can sit down and just chill and have a drink."
After being on the dance floor, you'll definitely need to relax at a table for a bit. Sip on a mixed drink and chat it up with your friends. You also get the chance of meeting some new people. Also keep an eye out for their special events. Check their Facebook to see what event their hosting the night you go.
10 p.m. Great Plains Sauce & Dough Co.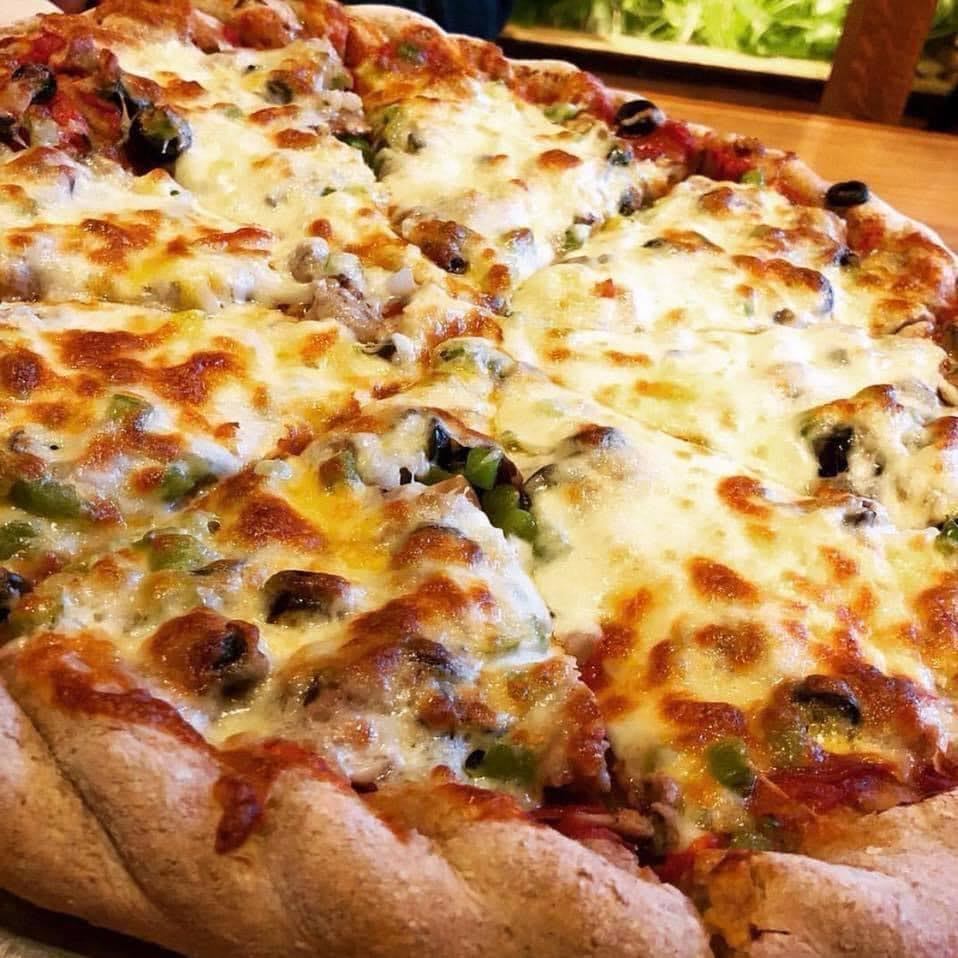 Who knew all that dancing could make you so hungry? Lucky for you, I know the perfect place to cure your late-night munchies. Another Ames famous restaurant, Great Plains Pizza has been serving fresh hot pizza since 1979. Pick a thin or thick crust from a variety of different crust styles. Then pick one of their specialty pizzas, or build your own. You must dip your pizza crust in honey. I know that may sound a bit strange, but don't knock it before you try it.
11 p.m. Big Wigs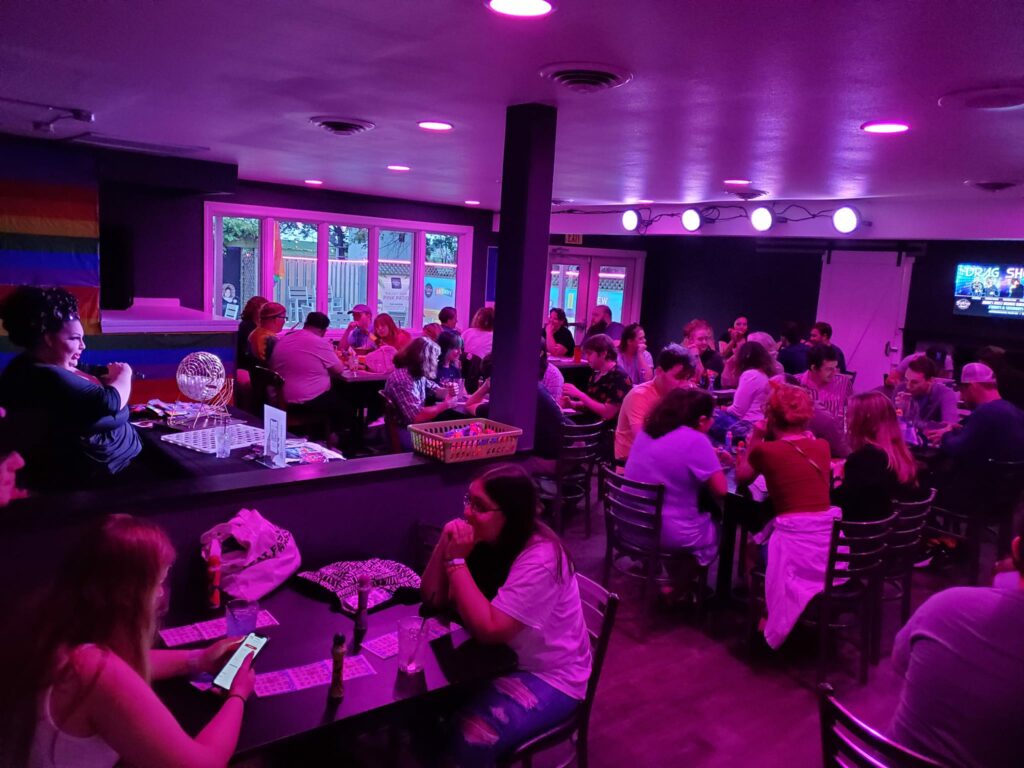 This bar and nightclub host a variety of different drag events. I recommend taking your trip to Ames on a Friday or Saturday to see their drag show. Other events Big Wigs hosts includes Twisted Trivia on Tuesday nights at 8 p.m. and Drag Queen Bingo Thursday nights at 8 p.m. and 10 p.m. I recommend participating in these events if you find yourself back in Ames. The bar also hosts different theme nights, so be sure to check their socials.
12 a.m. Iowa State Campanile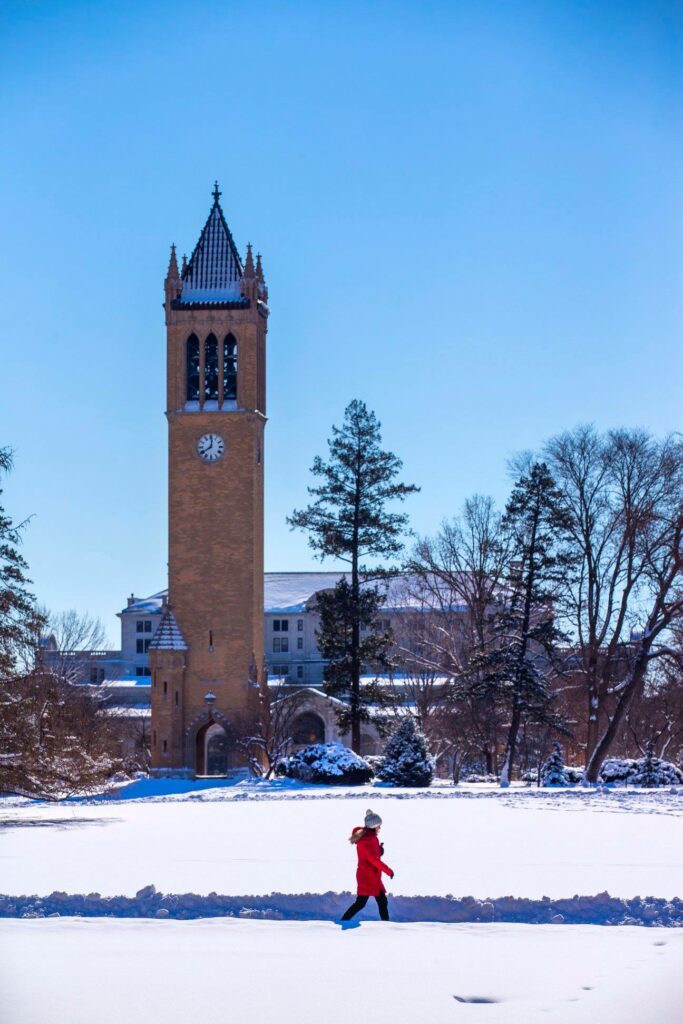 One famous Iowa State campus tradition includes campaniling. This involves kissing that special someone in the campanile at midnight. Sounds dreamy, right? Even singles can enjoy the beauty of this iconic Ames landmark in the moonlight. Listen to the enchanting bell chime at the top of the hour and take in the total serenity of the quiet night.
1 a.m. Outlaws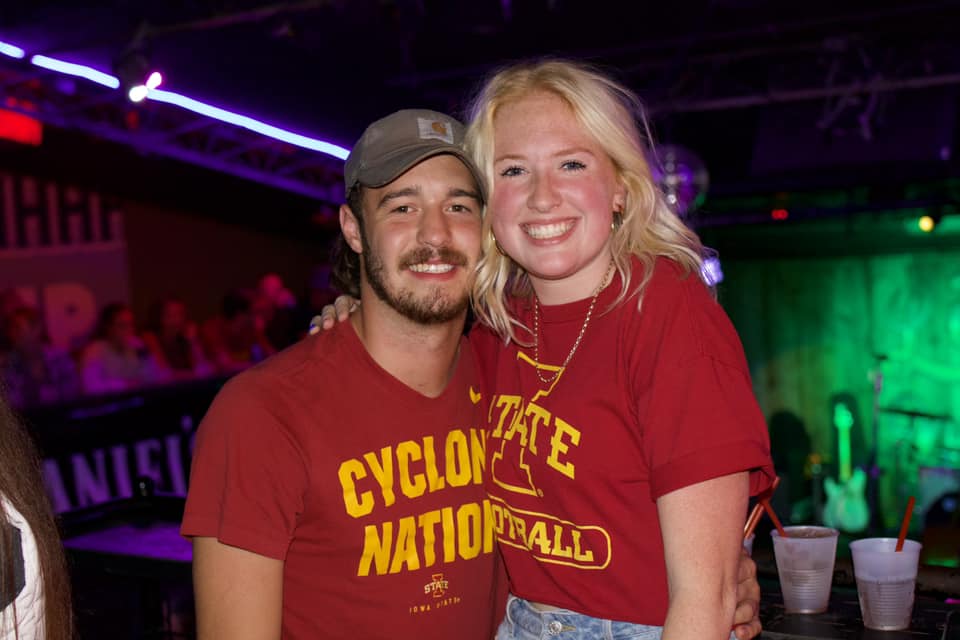 Don't worry, you got time to hit up one more bar. Check out Outlaws on Chamberlain, a country rock bar. They host live music every Friday and Saturday, which always draws big crowds of college students. The bar also includes outdoor seating if you begin to feel overwhelmed by the large amount of people inside. Look at their socials as well to see what events may be going on the night you visit.
2 a.m. Lake LaVerne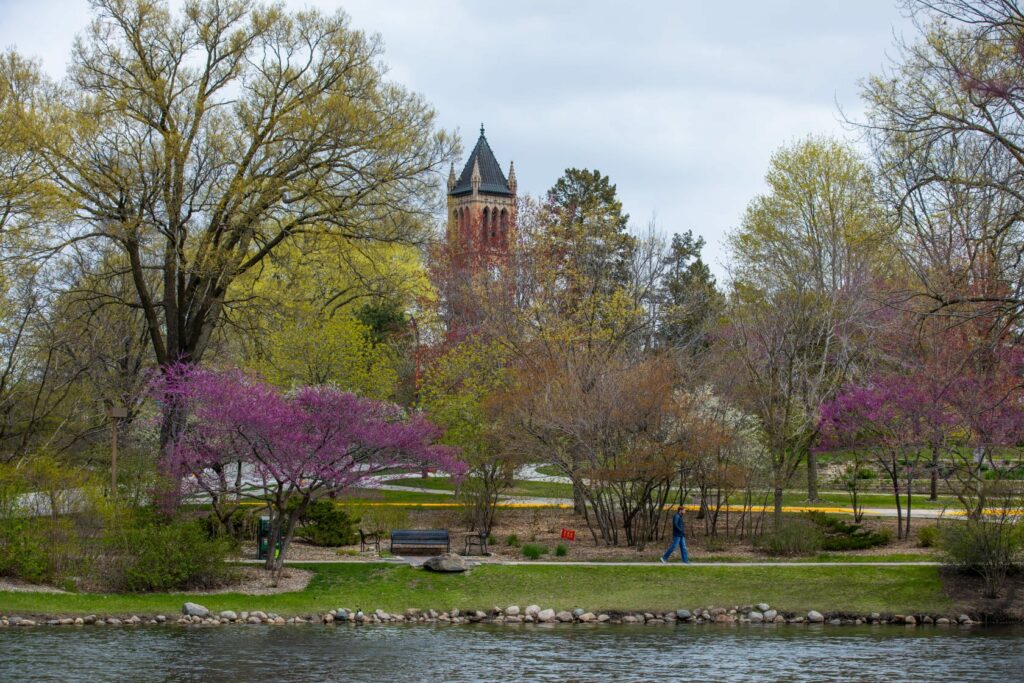 Another essential stop on the Iowa State campus. Located on Lincoln Way, the lake nestles next to the Memorial Union. Take a walk around the water and keep your eye out for the Lake LaVerne swan. Lake LaVerne used to be the home of two swans named Lancelot and Elaine, but one swan of the famous duo recently passed away in June of 2022. These swans have found its way into many students' hearts, and they're even featured on some Iowa State merch.
"I have a little legend written down about Lake LaVerne," Bradley said. "And it's if you walk around three times with your significant other without speaking a single word, then you're destined to be together."
What's more romantic than walking laps around a lake with your crush in awkward silence? I don't know about you, but I wouldn't be able to stop myself from laughing. Whether you believe in that sort of stuff, the legend itself only makes Lake LaVerne more charming. Everyone needs a little silence in their crazy hectic lives. Take some time to breathe and clear your head.
3 a.m. Hammock on Central Campus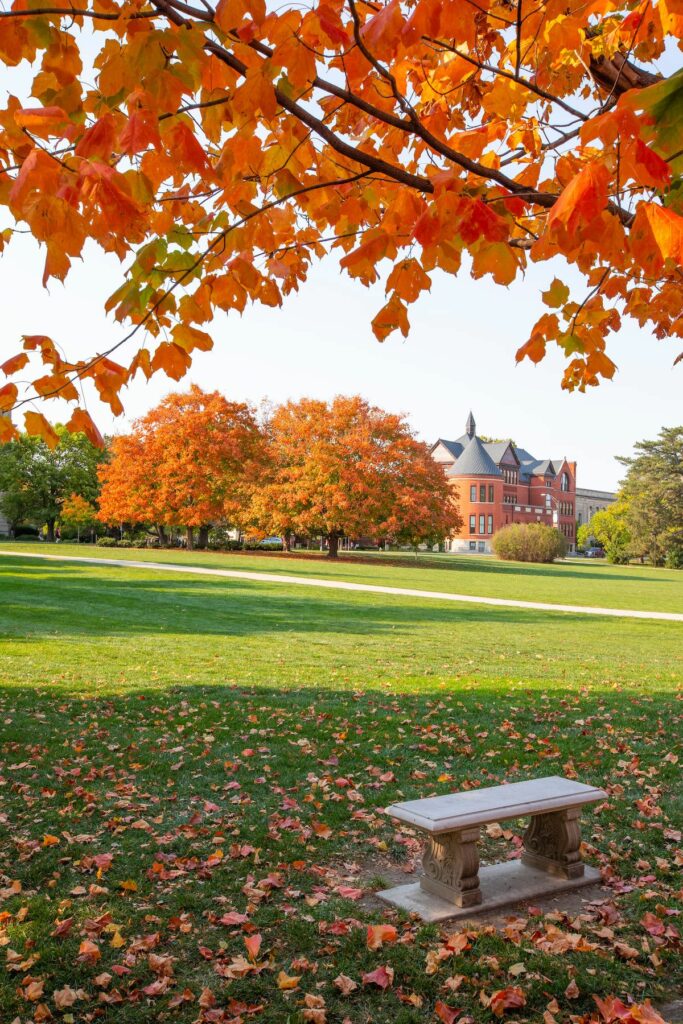 You can't visit Iowa State without checking out its beautiful central campus. During the day, the grass becomes filled with students lounging on blankets chatting it up or doing homework. During the night, it becomes a whole different world. Use one of the hammocking poles provided and relax. Bring a flashlight and read a book. Or just take in the beauty of the outdoors.
4 a.m. Cy Statue Scavenger Hunt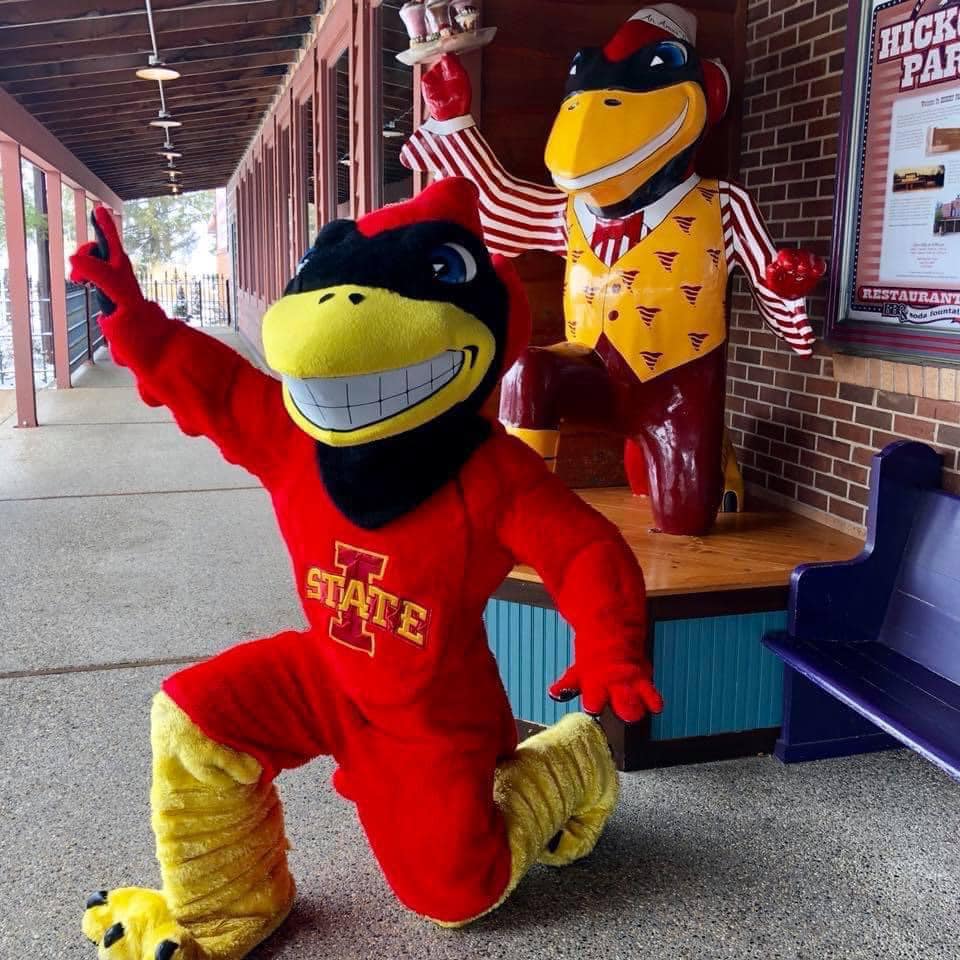 Ready for a challenge? Try to find all 27 Cyclone statues in an hour. You'll definitely need to take your car or bike because this hunt takes you all over town. Each decorated with its unique theme, this activity makes for another great photo opportunity. You wouldn't be a true Cyclone without becoming familiar with all these cute companions.
5 a.m. Brookside Park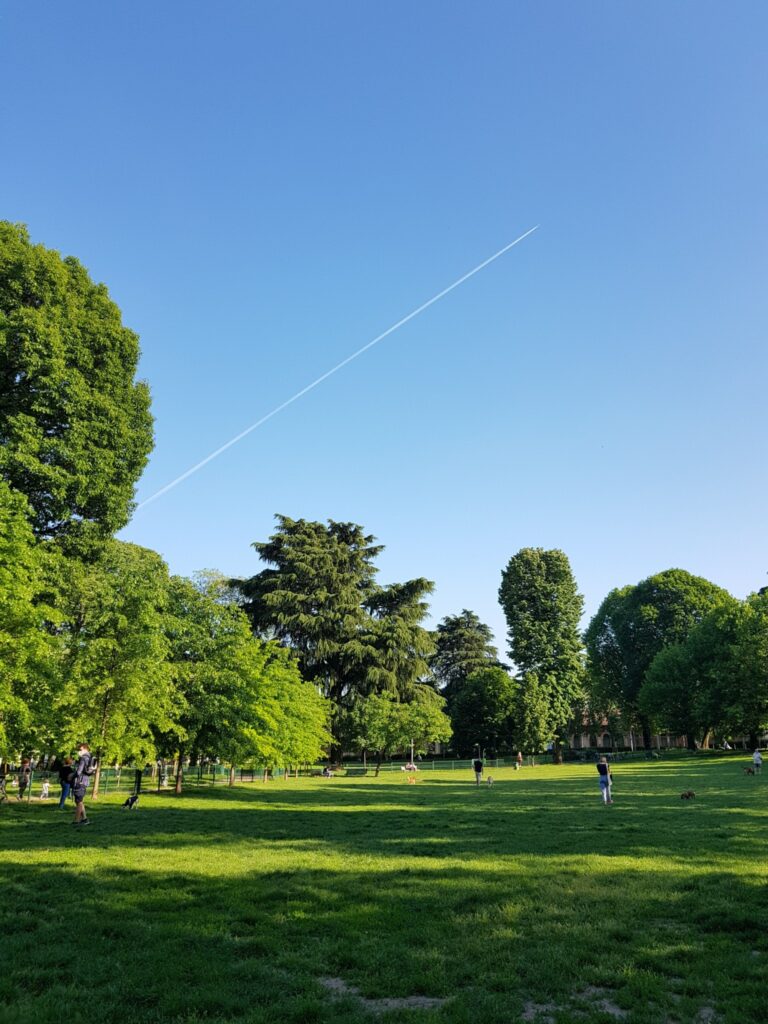 What better way to start and end your day than exploring Ames's beautiful parks. Check out Brookside Park, which includes playgrounds and sports amenities. Bring a basketball and shoot some hoops or bring a volleyball and practice your serving on one of the sand volleyball courts. Or try attempting the monkey bars on the playground. There's no such thing as being too old for playgrounds, right? Whatever you do, make sure to take in the last hour of the peaceful night before the sun rises once again.