In this day and age, online shopping has taken over colleges. In large lecture halls, you'll often see students perusing Amazon on their laptops instead of taking notes for the upcoming exam. What holds students' attention so much on Amazon?
These 21 weird things on Amazon will show you what has everyone so distracted.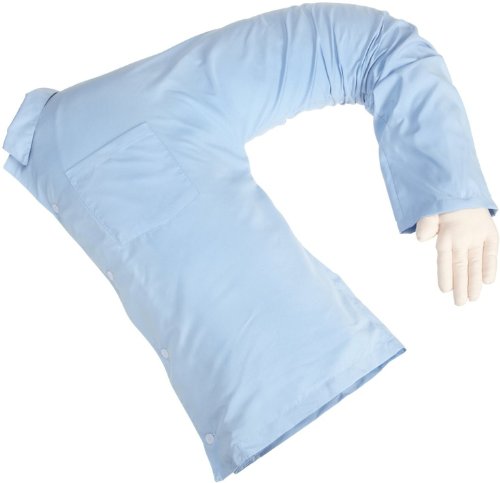 Everyone loves a good body pillow. What about one in the shape of half a torso? This pillow gives you everything you need for those lonely dorm nights. "I've had my fair share of body pillows and I think everybody should invest in one. But this is completely different, you feel like you're being cuddled," said Penn State sophomore Amanda Thieu. "People who are lonely might buy this product or just buy it as a gag gift. I might feel some kind of comfort to be held when [my boyfriend is] not there." Whether you need a hug or just a new pillow to cuddle, consider this option.
Price: $37.54
Blankets keep you warm and add a decorative flare to the room, making them a must-have for every dorm and apartment. They can make things feel very cozy… or weird? Amazon has a wide variety of oddly patterned blankets. One fleece shows others what you look like underneath all the skin while you sleep peacefully. "I would just buy it 100 percent because it's weird. It's just very clever and the human body fascinates me," said Thieu. "I would probably spend like $15-20 on it." Or it could simply look like a piece of toast, everyone dreams of looking like a delicious breakfast.
Price: $36.99
We all run into roommate issues but stealing ice cream out of your shared fridge definitely takes the cake (or rocky road or cookie dough, whatever flavor keeps you up at night) as the worst crime imaginable. This device will keep your sugary treat safe from roaming spoons. "I feel like people would buy this product if they have trust issues or if they're a germaphobe; both of those pertain to me," said Thieu. "I don't trust people and I've had encounters where past roommates would take my things without asking, so I would probably buy this to be petty." Petty or not, this device keeps your ice cream safe and sound from predators.
Price: $35.95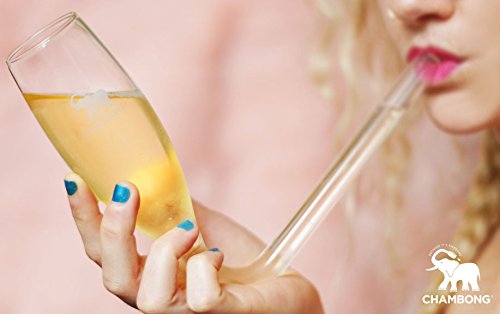 Need another reason to drink? This contraption allows you to down your glass of champagne in one go. The Champbong covers those people who hate to sip on alcohol. Similar to a beer bong, but a tad classier, the Champbong is a champagne flute where the stem is curved into a drinking tube. "I would buy this product to use for New Year's for a use of a joke and to try something fun for the New Year," said Penn State sophomore Nicole Ciancia. "I think that it would be funny to use at parties or with friends because it's a silly looking cup. I would probably only use it once or twice a year because I would look like a fool." An essential for 21 birthdays, this item makes a great gift for events or even just a lazy wine night. The ladylike version of the beer bong will not steer college students wrong.
Price: $35.00
To sleep at work, the library or even in class, you need darkness. This pillow provides just that. With a place to cover your face, this desk pillow completes your shopping cart. "I think people would buy this to take naps on planes or in the office or even during breaks between classes or meetings," Ciancia said. "I would actually use this for when I get my bad migraines because I have to be in a dark room and I have to sleep and I can't watch TV or anything like that." To deal with the stress of the day-to-day college drag, hide yourself away with the desk pillow. Need to crash in the middle of a late night library study session? Invest in the desk pillow so your finals week includes a little more sleep.
Price: $99.00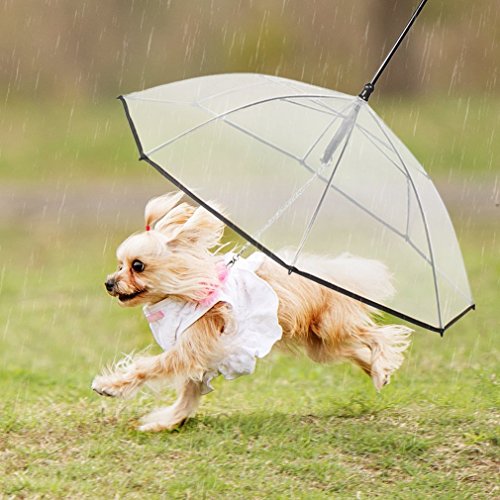 You just woke up at your friend's place after a night out on the town. You need to sprint home and let Fido outside, but oh no! It's raining! Make sure to bring your doggie umbrella to keep your furry friend nice and fluffy. This even comes with a leash on the inside so that it serves multiple purposes.
Price: $16.90
Tired of your roommates not cleaning the floors? Then you need sweeping shoe covers. You'll place them over your shoes so that as you walk around, you actually clean the floors—perfect for the lazy college student. They even come in an array of colors to match your outfit as you slide around the floors. Turn on some music and you can dance your way to a cleaner lifestyle.
Price: $11.99
Necessary but painful, cooking in college shouldn't kill your mood. Use this steamer of a melted pig to keep your cooking fun and lively. When steaming vegetables, this item can make you laugh and even feel a little weirded-out. It will definitely keep things interesting in the kitchen. Confuse your friends while making them dinner and keep the conversation flowing with this unique kitchen item.
Price: $11.87
Your kitchen or living area will never look the same once you add this salmon sushi pillow to the décor. You need this throw pillow to spice up your room with the abnormal but fun design. Shaped as a piece of salmon sushi, anyone will want to rest his or her head on this conversation starter. Place it in your common space so that everyone can see your taste in decorations rival your taste in food.
Price: $12.89
If you need to get rid of that weird apartment smell left by the previous tenants, this candle will do the trick. These candles should remind you of your favorite brew and glass made from recycled beer bottles. You can't go wrong with this home décor. "I think people would want to buy this product because it's unique compared to most candles and since it's beer scented people might be really curious to try it," said Penn State sophomore Cassie Nighswander. "I would get it for my older sister, she loves craft beer and 'hipster' decorations like this."
Price: $12.99
Living in the dorms might make you miss the outdoorsy feel of camping. Make s'mores in your microwave and camp out with the roommate instead. This contraption creates an easy way to fulfill that need for adventure right in your cramped room.
Price: $12.15
A great way to end a stressful day: Relax with a cup of tea. Why not add to the magic by using a sloth-shaped tea infuser? Now you have a friend to help you wind down. This invention allows you to use loose tea or tea bags, therefore, expanding your choices. But, not letting the grinds slip into the brew. Who needs coffee anyway?
Price: $9.99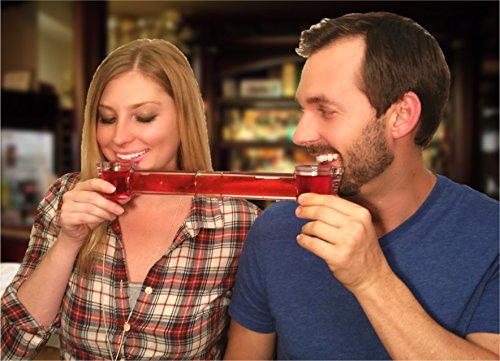 Some people need a little motivation to take shots. With this wingman shot glass, you'll never have to take a shot by yourself again. This invention allows you and a friend to take a shot simultaneously and keep your drunken levels equal.
Price: $9.95
Love wine but hate the stain it leaves on your upper lip? These wipes take the coloring right off your skin. In a portable container, this on-the-go item illustrates the struggles of drinking in college. "I think people would buy this product to use on dates, parties and other social situations. Wine stains happen from drinking a lot of red wine and you probably don't want purple teeth while you're out on a date," said Nighswander. "If I ever got this product I would give it to my dad. He loves his red wine but it always stains his mouth. I always call him out for it so it would be nice if I could actually give him these to help." Even if you don't drink wine yourself, these make a great gift.
Price: $7.20
These nifty little razors will help you stay looking sharp. These razors use flat blades attached to an easily wieldable handle. They even come in an array of colors. Use these for facial hair, such as eyebrows and upper lip hair. "I found out about them from my friend Francesca who I met on my dorm floor freshman year. She let me steal one of hers one day to fix my eyebrows and from then on I was hooked," said Joyce. "They usually come in packs so I reorder them probably once or twice a year. On Amazon you can get a pack of 6 for like $5, it's a crazy good deal."
Price: $4.85
Need to convey to your roommates how much you hate the mornings? This is the best way to do it. The mug shows your roommates what level you are at in relation to being able to hold a conversation before your daily dose of caffeine. This gives a better message than leaving passive-aggressive notes around the apartment.
Price: $14.95
College students could essentially live on guacamole. This must-have kitchen accessory needs to be in every college apartment to avoid avo-catastrophes. Although you might not think of this when shopping in the kitchen section, Amazon has all your kitchen needs. This interesting item will help to make cooking fun instead of a chore. Especially when prepping for that party you are going to host this weekend.
Price: $9.99
You can't skip breakfast especially when you have two tests and a paper due later in the day. Combine the most important meal of the day with all the hard work you put in typing those essays out on your keyboard and you have a match made in heaven. Consider typing your next assignment out on a fluffy waffle.
Price: $46.67
If you need a speaker but don't want anything basic, this product shows your guests that you belong on the next level. It levitates. You heard it right. By magnetic force, this wireless speaker floats and lights up any party. When you need to impress your friends and they are past sobriety, make sure to show them over to the floating orb that pumps music through the party.
Price: $129.99
If you want to feel witty but can never quite snap those one-liners, then you need this one of a kind item. If you have a boo-boo, you need a Shakespearean insult bandage. That way you feel smart and superior to all of your friends while nursing the cuts you received when you fell down during your drunken stumble home the night before.
Price: $6.32
The tailgate necessity you never knew about can show up at your door ASAP with an order for this product. This contraption allows you to chill your beer in a matter of minutes. Out in the sun all day, a cold beer helps you relax and enjoy all those tailgating food favorites. Tailgating in the hot sun can put a damper on drinking or make you even more drunk. With the Chill-O-Matic you can slow down the shots with a nice cold brew.
Price: $23.39