On top of a vibrant community and culture, you'll discover various forms of entertainment available in Iowa City. Although people frequently depict partying as part of the college experience, most students can't legally drink until the end of college. But don't worry, I have compiled a list of plenty of other things to do in Iowa City that don't involve alcohol. Did you know that Iowa City was the second city of literature to join UNESCO? Or that the University of Iowa varsity wrestling team has won 24 NCAA team championships, and is famous for superstar wrestler Spencer Lee? There is so much more going on at the University of Iowa than just partying.
Read on to find out 21 things to do under 21 in Iowa City:
1. Support the Hawkeye Varsity Teams
As a Big 10 D1 school, the University of Iowa, well-known for athletics, makes our varsity teams competitive and fun to watch. All sports offer a discounted ticket price for the student body. I suggest the Hawkeye football program, which has made it far in the last two years in their division. There is no football team for the state of Iowa, meaning that the surrounding state has an especially high investment in its two prominent college football teams. Another great choice, especially in the winter, is the men's wrestling team and the women's basketball team. While the football team is competitive, the women's basketball and men's wrestling teams remain legendary. Iowa has the best wrestling team in the country and has created celebrities like Spencer Lee. Over the course of his college career, Lee won three NCAA Championships, two Big Ten Championships and two Hodge Trophies.
You should also check out the women's basketball team, especially given this last season and the international legacy of Caitlin Clark, whom you could possibly consider even more famous than Lee. In 2022-2023 the team was the Big Ten tournament champions and NCAA Tournament Runner-ups. This tournament sky-rocketed Clark's career so that now the 21-year-old has a projected net worth of $3 million. She hasn't graduated yet and is among the highest-earning female players. Because of the size of the University of Iowa, many students turn out to see varsity games. So even if you don't like watching sports, the sense of community and the chaos of the student section is worth it.
2. Drag Brunch at Big Grove
I only discovered this Iowa City hidden gem by working as an arts reporter for my college paper. While many Drag shows take place in bars or clubs, this one takes place at brunch at Big Grove Brewery. This event, run by Hazel Sanchez Belle, aims to provide a more family-friendly drag environment and intends to introduce kids to drag. While drag queens as kids' entertainers may initially seem like a strange combination, after attending the event, the overlap felt obvious. The Drag Queens wore colorful costumes and fun makeup, had big personalities and roasted the children's parents.
They were energetic and engaging and their personas over the top. They had fun with their appearance in a way that reminded me of playing dress up with my cousins as kids. It's less raunchy than a drag show at a bar but far from boring. The Drag Queens wear more covering costumes and avoid sexual content, but they still dance through the audience, tell funny stories and put on a great show.
3. Mission Creek Festival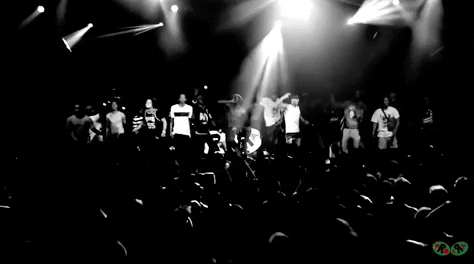 Coming from a suburb of Philadelphia, I wrongfully assumed that the talent visiting Iowa City couldn't compete with the talent I could see in Philadelphia. This discouraged me from checking out live music. But after being forced to go to this event for the paper, I made the discovery that small concerts are more my speed. I discovered new artists, befriended the people around me and found ample merchandise. Furthermore, the talent present in my Freshman year impressed me. They booked Soccer Mommy, Beach Bunny and Son Lux. The best part of it all, I got to go backstage and interview Son Lux for the paper.
But the Mission Creek Festival is more than just music. It spans several days, includes readings and multiple activities available at any given time. Basically, when Mission Creek Festival comes to town, the city comes alive. Groups move from location to location, as several different theaters and small businesses host different parts of the festival. Overall, the event feels like an arts bar crawl, except you don't need to be 21.
4. Joystick Karaoke + Open Mic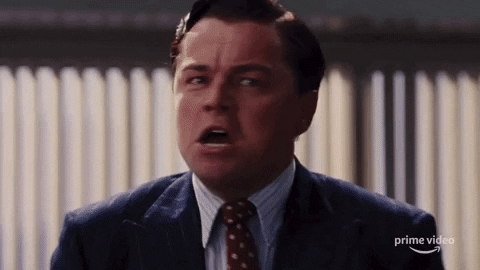 While technically a bar, Joystick allows anyone 19 and older. So, while you can't drink there if you're underage, you can participate in their weekly comedy open mic and karaoke. You'll love the environment, with college students making up almost half of the comics. For karaoke, it's a similar ratio. While plenty of places offer Karaoke in Iowa City, most of them limit the population to those of drinking age. But Joystick is more welcoming to the student body, so even though you can't drink there, you are welcome to participate in any events they host.
5. Iowa City Book Festival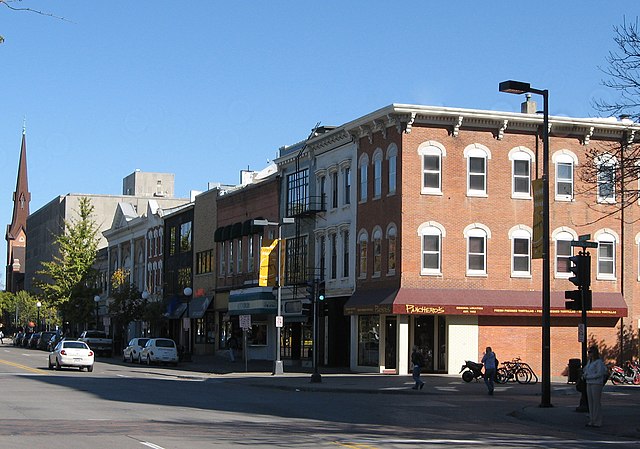 Iowa City is a UNESCO city of literature. One impact of that is the annual Iowa City Book Festival. Events include readings, signings and more. Most events are free or, if not, at the very least, inexpensive. In the past, they have offered community writers' workshops as well. As an English and creative writing major, I consider this event a golden opportunity to immerse myself in the literary community. But even if you don't have much interest in reading or writing, this event is worth looking into.
6. Homecoming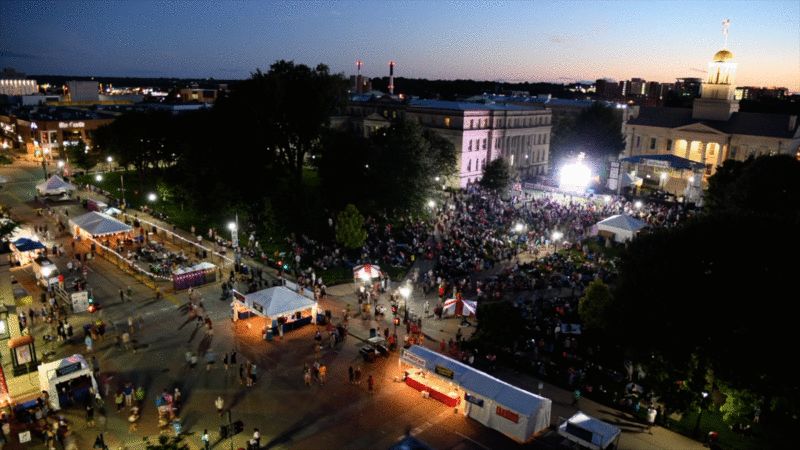 Cards on the table, the only Homecoming events I've attended are the game and the concert. For last year's concert, the university got Sir Chloe, and it was awesome. You'll find the homecoming game chaotic in the best way, the stands brimming with school spirit. You'll see lots of alumni and parents around Iowa City for Homecoming. I've also heard the Homecoming parade is fun, even though I've never participated. Overall, Homecoming feels like a warm event that unifies the current student body with alumni in celebrating the university. Even if you don't attend any Homecoming events, it seems like one of the most fun time of years because of how lively Iowa City becomes.
7. Film Scene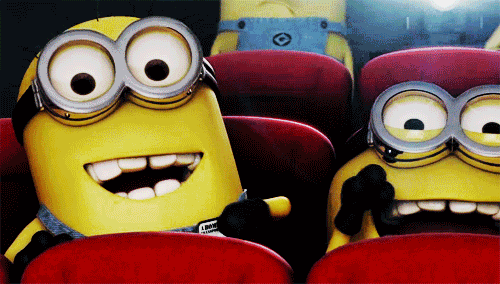 You should know of the two Film Scenes in Iowa City. The one at the Ped Mall is more like a traditional movie theater. The one at the Chauncy is more upscale and good for a classy night out on the town. They show new movies and cult classics, I've seen Predator and Jennifer's Body there. They frequently host special events and screenings.
"Going to Film Scene was literally the best movie-going experience I've ever had. The theaters are small enough to feel private yet large enough to be spacious, and their seats are huge and perfectly comfortable. Also, they have great deals during the school year for students," University of Iowa junior Calvin Brickener said.
The Chauncy also houses the bowling alley and bar SpareMe. So, I'd recommend the Ped Mall location if you want to see a movie quickly. If you plan on dressing up and making an evening of it, go to the Chauncy. Both locations offer discounted prices for students who bring their student IDs. They also host the Student Film Festival towards the end of the semester, which is worth checking out.
8. Macbride Art & Write Night
The perfect idea for artists and writers with an interest in natural history. You can locate this activity at the Macbride Natural History Museum in Hageboeck Hall of Birds (Bird Hall). They meet the first Friday of every month. After meeting in Bird Hall, artists and writers sprawl out over the museum and work for the next hour and a half. The last half hour or so is designed to show each other what people made. I would consider this one of the most laid-back and relaxing events I've gone to. It's very slow-paced and low-pressure, you can come and go as you please, and it's free.
9. Artifactory Art Lessons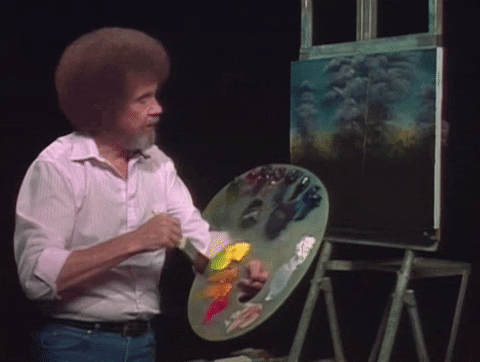 Artifactory, a workshop for local artists to create together, offers workshops and lessons. Sometimes lessons are free, other times not. But Artifactory is always offering a variety of specialized art courses. Their course "Body Parts" focuses on drawing the human body and their "Foiling Studio Group" works on foiling. Both Body Parts and the Foiling Studio Group are regularly offered. If you want to learn or practice art, but don't want to get graded by the university, Artifactory try out this option.
10. Dance Marathon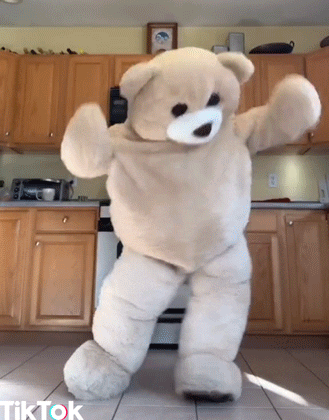 University of Iowa Dance Marathon has proudly raised $34,346,018.69 for kids fighting cancer and their families. While the organization functions year around, the event of Dance Marathon is a 24-hour gathering of students where they remember the children who have lost their lives to cancer. If possible, the goal is for dancers to remain standing for the full 24-hours without caffeine. Dance Marathon is a big deal in Iowa City, partially due to the campus having 90% of the hospitals in the state of Iowa. Included in these hospitals is the children's cancer ward which overlooks Kinnick Stadium.
Kinnick Stadium and Hawkeye football has a long running tradition of the crowd waving to the sick children overlooking the football game. Hawkeye Football also has 'kid captains,' who are nominated kids from the cancer ward who get assigned a game to get VIP seats, go onto the field, meet the players and much more. Due to the proximity of the children's cancer ward and the way it is already significant to the student body helps Dance Marathon be a powerhouse of a student organization. The Dance Marathon students also frequently volunteer at the children's cancer ward and play with the kids. The bond between the student body and the children's cancer ward is both unprecedented and heartwarmingly sincere.
11. Tattoo or piercing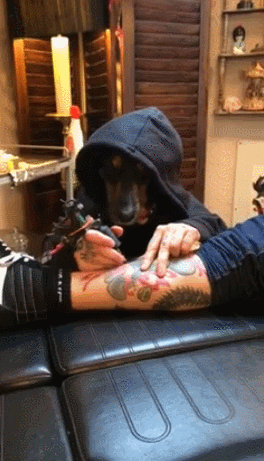 College, a time for self-exploration and self-expression. It probably won't come as a surprise then that a lot of college students get a piercing or tattoo in their first semester. I got an eyebrow piercing my second semester that I later took out. Many of my friends got belly button piercings or small line tattoos our freshman year. While I struggle with the idea of getting a tattoo without meaning behind it, I would argue that "this is the tattoo I got the first time I lived alone" has plenty of meaning. Especially in the dorms, never have I found a higher concentration of people willing to impulse get tattoos and piercings than college students. If you don't wanna go alone, walk down your hall and see who might want to come with you!
12. Cedar Ridge Mall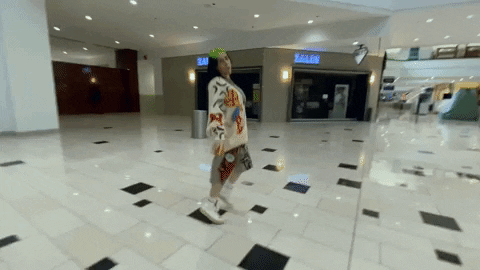 I would consider most malls in Iowa city closer to food courts or shopping centers. If you want to go to a real mall, go to Cedar Ridge. It's a bit of a trek, so you will need to find a ride. That said, you could spend an entire Saturday in this mall and still not visit everything. When I needed cleats and athletic sneakers, I went here and discovered Scheels. Scheels is like a Midwestern Dicks sporting goods combined with a Macy's. Scheels alone seems like its own small mall. They have a large food court, an ice-skating rink and some small rides for kids. In my experience, if you can't buy it in Iowa City, you can at the Cedar Ridge Mall. It's bright and clean, so overall, I think it has a nice atmosphere.
13. Prairie Lights Readings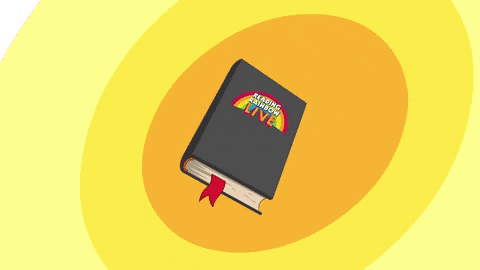 While the Iowa City Book Festival only lasts a week, Prairie Lights always hosts readings. You can follow their social media and stay updated. Historically, they partner with the University and Hancher, so you can see students reading here. You will also likely see big literary names. Given that Iowa City is a UNESCO City of literature, Prairie Lights operates as a home base for the Iowa City literary community. When big names come through, you can almost always find signed books by them at Prairie Lights.
"I went to a Prairie Lights reading when Eileen Myles was there, and they were great!! It was packed but still very intimate and fun. They told stories about the poems before they read them and had one-on-one conversations with people when signing their book. It was really fun," University of Iowa junior Nina Helewa said.
I have both seen readings delivered here and given one, as I was lucky enough to be a part of a class project that allowed us to give a reading there. It has two floors on Dubuque St. There is a cafe hidden away on the second floor where I love to do school work. It has a convenient location and a great view in the middle of downtown. I suggest you try their hot chocolate.
14. Iowa State Fair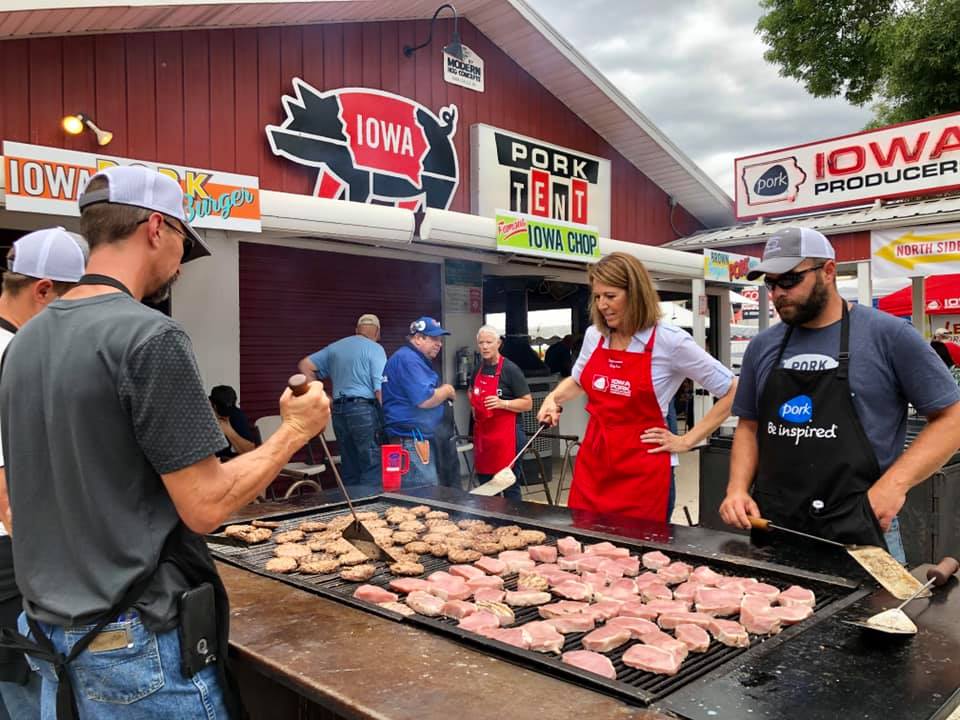 The fair usually takes place mid-August. I didn't know, before coming to Iowa, how big a deal this fair is to the Iowa community. They really put their all into it. They offer rides, carnival foods and a big slide. There offer many different kinds of competitions, some of which I did not know existed. For example, I did not know that they actually held competitions for the best livestock and produce. Other bizarre competitions include Ugliest Cake and the Bubble Gum contest. They have live music by artists like Nate Smith, Great White and Hairball. Overall, every student should visit this authentic state fair at least once. The in-state students for somewhat obvious reasons, but especially out-of-state students like myself who are curious about 'real America' and 'the country experience.'
15. Farmers Market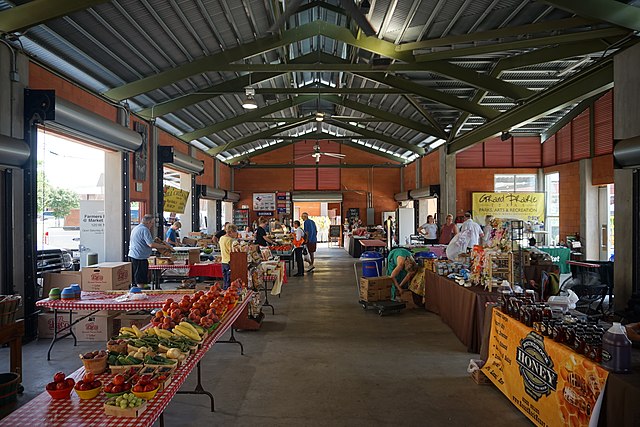 Yes, it's just a farmers' market. But it's a pretty cool one. I've found it a good place to get fresh fruits and vegetables, if not just a place to kill time. It's partially indoors as it takes place in the Chauncey parking lot, and this can help it from getting too hot. Coming from New Jersey, we have farmers markets. That said, we don't really have farmers the same way that Iowa does. Iowa has more industrial farmers, small farmers and in general more farms. While coastal farmers certainly try, the state Iowa just has better produce. Considering that Iowa is a more agricultural state, if you're coming from a part of the country that doesn't have a lot of agriculture, you need to check out their fresh produce. Iowan corn just tastes better.
16. Thrifting/antiquing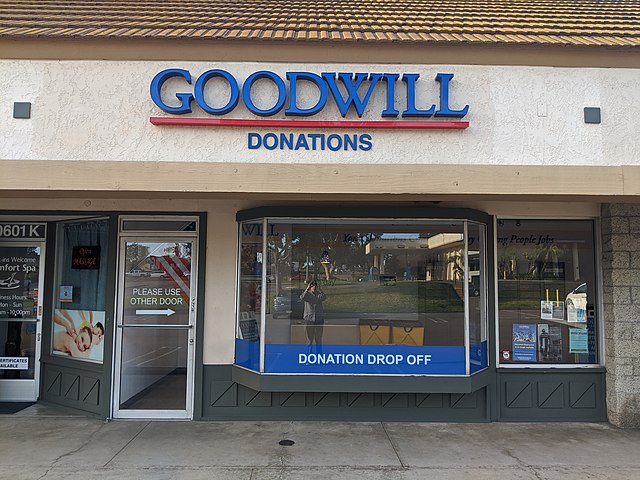 Iowa City has a lot of good options for thrifting and antiquing. Artifacts is my personal favorite place to antique or just look around. You'll find it located close to campus and packed with historical oddities. Another option, Sweet Livin' Antiques Arts & Records, has even more options. You can also find Goodwill, Crowded Closet, Stuff Etc, and the Salvation Army. For secondhand clothes you can go to Plato's Closet and for secondhand designer clothes, Revival.
"Thrifting in Iowa City is a great way to spend a day after class. For new students, there's a wide selection of Hawkeye gear for those who don't want to break the bank at the Hawk Shop," University of Iowa junior Madeline Fait said.
Thrifting in Iowa City and the surrounding area is more affordable than anywhere else in the country I've been to. For example, the set price at the Iowa City Goodwill is the cheapest I've seen. For shirts, the average price is $2-3. When I visited a Miami Goodwill, the lowest shirt price was $5. The Goodwill near me in NJ is roughly $4 a shirt. That's just Goodwills— this trend is consistent with every thrift store I've been to in Iowa. A few dollars may not seem like a lot until you realize you can buy twice as many shirts at the Iowa City Goodwill as at the Miami one. Crowded Closet has an unprecedented selection of cheap ceramic and porcelain dining sets. They have a quarter-of-a-stores worth, in fact. I got four beautiful porcelain floral and gold leaf plates for eight dollars. I have basically gotten all of my dishes this way because they are about as expensive as the Target ones I had in my freshman dorm, except instead of plastic, they're hand-painted porcelain from France. Assuming you don't care about a chipped corner or fading paint. It's a great way to feel like royalty while eating a ham sandwich.
17. Riverside Festival Stage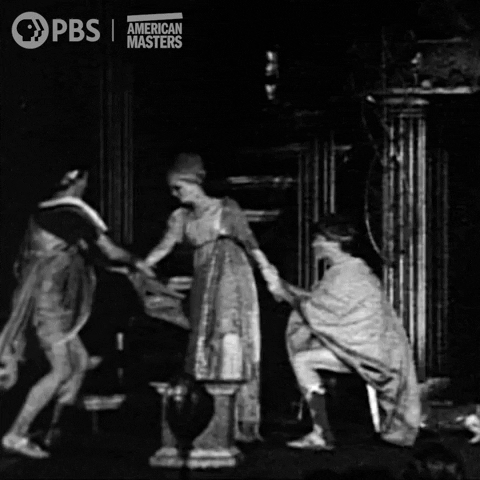 One of my first outings in Iowa City was at the Riverside Festival Stage. The week before my freshman year began, I went with a group to watch Shakespeare in the park with a twist. I expected a regular Shakespeare performance was surprised by a space cowboy Shakespeare rendition. I will admit I'm not sure why I went to this. While I am an English and creative writing major, I am apathetic to Shakespeare. But the fact that it was a space cowboy version taking place in the park on a beautiful night made it a worthwhile experience. I could not follow the plot at all, I feel like I probably should've known the bare bones of the play beforehand to fully appreciate it, but the costume and set design seemed entrancing. Regardless of what the show is, the setting contributes to the festive atmosphere.
18. Go to Hancher, Englert, Willow Creek or James Theatre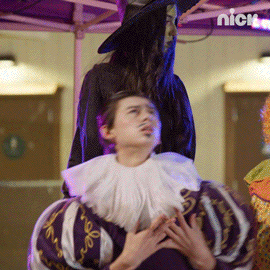 It would probably shock non-Iowans how many theaters you'll discover in Iowa City. I have visited Hancher Auditorium, The Englert, Willow Creek Theatre and the James Theatre. I wouldn't surprise me if there were even more. All of these theatres host a variety of shows, ranging from live music or dancers to musicals or plays. The James Theatre also hosts an art market. Taking place most Saturday's from 9 a.m. – 1 p.m., they have everything from paintings to zines. Local artists can sign up online. Even if you don't want to buy any art, it's cool to walk around.
19. Hawkeye Tennis & Recreation Complex
The University of Iowa has four gyms. Campus Recreation & Wellness Center is across the street from the Stanley art museum, making it the most conveniently located for the bulk of the student body. Due to this location, and the aesthetic it's usually very crowded. For this reason, The Field House remains a lot of the student body's favorite because its unconventional layout provides corners of privacy. But, as a rising Junior, I still have not mapped the Field House. I didn't know about Fitness East until I researched this graph, so I can't say much on that. But Hawkeye Tennis & Recreation Complex is so much more than just a gym. It's the furthest option from campus, but has outdoor fields, turf, pools and various specialized equipment. It's where most intramural and club sports meet for practices, as well as LLS classes or Lifetime Leisure Skill classes.
Personally, I go two or three times a week for club soccer practice. I have also gone here for LLS classes like mountain and road cycling. The mountain biking LLS introduced me to the off-road bike trails and trick spots littering the woods behind the complex. You can rent equipment from bikes and helmets to camping and snow sports equipment. I love this complex because it offers such a variety of athletic equipment as well as some privacy. It also seems to be where the varsity teams are based, as each team has its own room there, even though the football team is rumored to frequent the Field House.
20. Colonial Lanes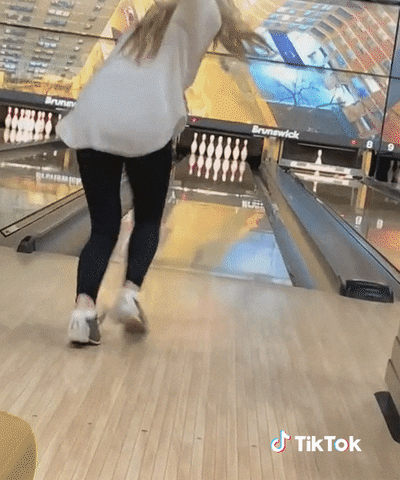 While SpareMe provides a more convenient location, Colonial Lanes is a cultural legacy for Iowa City. It was the only bowling alley for a while, as the building is originally from the 1950s. They have done as few renovations as possible since then in order to maintain their charm. For that reason, most of the ball machines are from the 1960s, with the newest from the 1970s. Most of the furniture is original from the 1970s, as the owners have done everything possible to maintain the original charm. Since this bowling alley has been around so long, generations of families have worked and bowled there. There are a few arcade games as well as an indoor mini golf court and bar. My favorite part of Colonial Lanes is the community. Very few places have survived for generations like Colonial Lanes, so I like knowing that generations of families have bowled and worked there.
21. Stanley Art Museum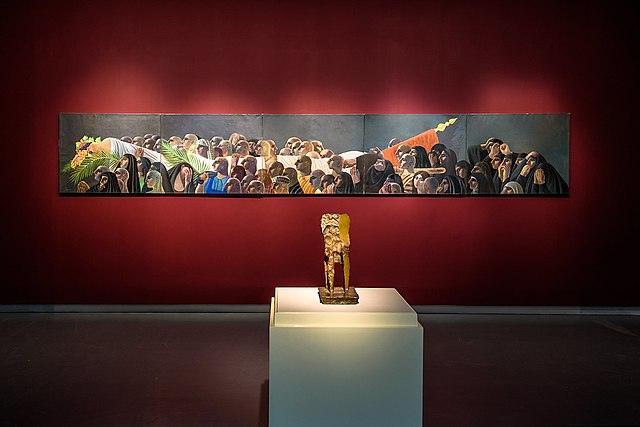 The Stanley Art Museum just reopened in 2022 after a flood destroyed the building. Freshly renovated, the art museum is beautifully designed and laid out. The staff is beyond passionate and constantly changing the collections on display. They also tend to host events and invite the student body. Considering it's right across from the main library, it's a fun building to wander around aimlessly when procrastinating schoolwork.