'Sex class,' 'Clown Class,' 'Harry Potter class.' When I got to the University of Iowa, I did not know if these classes were real or jokes. While these are all 'real classes' in that teachers expect students to show up, learn and contribute to group discussions, most of the classes are also various professors' passion projects. That means the teachers care much more about the students actually learning than grading. Don't be deceived; that does not necessarily mean these classes are easy. What it means is that if you're interested in the topic, the professor will be excited to teach you. Assuming that is the case, these are also some of the best classes and professors to ask for letters of recommendation. In my personal experience, teachers who love their topics go above and beyond to make the class enjoyable. So if you are looking for a class that will make learning fun, look no further. These professors care so much about these topics that their enthusiasm is nothing short of contagious.
Read on to find out more about these fun classes:
1. THTR:3315 Standup Comedy Practicum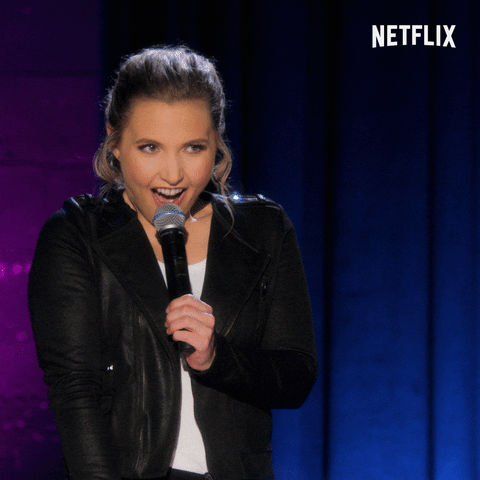 Standup Comedy Practicum calls the bluff of any student who's ever wanted to try standup. Taught by Professor Meghan Gogerty, the class lets students perform at open mic's every two weeks. By the end of the semester, students will have given a bare minimum of nine performances. Gogerty teaches technical things, like open-mic manners, structuring a set and performing tips as well as psychological tricks and tips. Furthermore, the first section of the class is devoted to helping students build their confidence.
Gogerty also places emphasis on building community. While mandating attendance at open mics, she also mandates bringing a "comedy buddy" or a friend from the class. A lot of in-class activities are designed to make students feel comfortable with one another. The space Gogerty has curated is an irreplicable one, perfect for anyone who has ever dreamed of trying standup but doesn't know where to start.
"Stand-up comedy was such a good experience for me. I learned so much about comedy and about myself. The honesty at the heart of stand-up made for so many friendships with classmates and a deeper understanding of myself," University of Iowa Junior Kolton Stremler said.
The best part for me was that I never felt alone. At my first open mic, I performed with several other students who were also performing for the first time. Not only did we bond over the bizarre situation we'd all put ourselves in, but watching my classmates grow as comics felt really rewarding. I always saw friendly faces in the crowd rooting for me, even when I bombed. If you have ever wanted to try standup, this class is a perfect fit. It showed me how much I love doing standup comedy, helped my self-image and seamlessly built me a friend group of fellow comics.
2. RHET:2070 Persuasive Stories: The Rhetoric of Harry Potter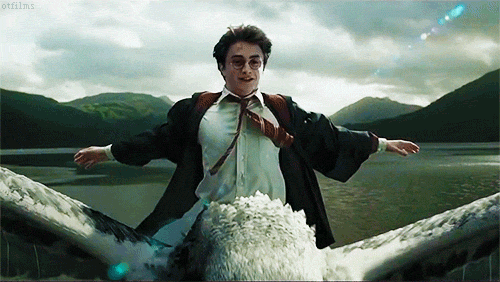 Taught by Professor Cassandra Bausman, this class focuses on "the rhetoric of Harry Potter." What does that mean? That means the class devotes itself to analyzing the legacy of the beloved series. Largely discussion based, it invites students to share their opinions on the coming of age and socio-political issues touched upon by Harry Potter. For example, did you know Cho Chang is just two last names from two different cultures? Do you care? Do you want to talk about it? If so, you've found the perfect class.
"I loved Persuasive Stories because we got to dive into all the various themes that Harry Potter covers. Each day was like one big discussion where we basically just shared our opinions on everything Potter, which was perfect for a Potter fan like me," University of Iowa Sophomore Camryn Ward said.
'Harry Potter class,' for this reason, remains a favorite of the student body. Aspiring journalists can study how "The Daily Prophet" impacts the Ministry of Magic and its decline. Communication majors can explore celebrity culture through Gilderoy Lockhart. Social work students can question Dumbledors's decision to place Potter in the hands of his Aunt Petunia and Uncle Vernon. The lenses through which to view Harry Potter are limitless.
3. JMC:3185 Topics in Understanding Media: Journalism and Bob Dylan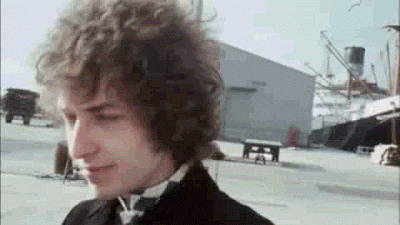 Sometimes referred to as 'the Bob Dylan class' by the student body, this course is part of a series of classes offered by the journalism department. It intends to help students gain a deeper understanding of a specific media component. In this case, that component is the lasting influence of Bob Dylan. The class involves listening to and analyzing the works of Bob Dylan. This course requires the purchase of three textbooks, so be prepared to read.  
"[Professor] McLeese's class allows students to see Bob Dylan's multitudes laid bare in the body of his work, which is nearly all-encompassing, within his lyrics that knit together the stories and thoughts of people stretching back to biblical times and beyond," University of Iowa graduate James Dykeman said. "This course provides the best opportunity to dive into the deep end and view the kaleidoscope of media forms and applications that bear out through the lifetime of one individual who has arguably existed within and without all mediums and through all levels and layers of scrutiny and attempts at interpretation by the media in all its forms."
It almost goes without saying that this course is a passion project of Professor Don McLeese. Not only did McLeese work as a music critic for the Chicago Sun-Times and the Austin American-Statesman, but also as a reviewer and feature writer for Rolling Stone. This line of work allowed him to interview Bob Dylan. Another fun fact: he also managed to interview Bruce Springsteen. So, if you major in journalism and love Bob Dylan, don't miss out on this class.
4. RUSS:1531 Slavic Folklore: Vampires, Witches, and Firebirds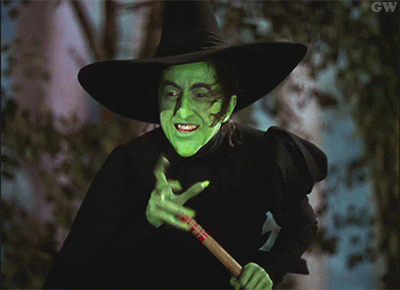 Did you know that they say Slavic Folklore is the origin of most mythological monsters? The instructor finds this subject matter very personal. The granddaughter of a famous Russian composer, Kostina, grew up in Moscow in the 1990s. She lived there right around when the Soviet Union collapsed. Kostina will off-handedly reference watching bombings from outside her window as a girl in the middle of a lesson on vampires.
"I would describe it as an almost out-of-this-world experience. You are immersed into a culture and experience unlike any other… if you didn't already believe in magic that class sure would change your mind," University of Iowa Junior Mercadees Johnson-Stewart said.
While Kostina prefers teaching most of her classes in person because she loves getting to know her students, she teaches Slavic Folklore online due to its popularity. The 200 available seats do fill quickly. The curriculum consists of movie clips, folklore readings and personal anecdotes from Kostina. Between her intimate understanding of Eastern Europe and her extensive research, Kostina's top priority is painting a vivid image of her homeland's folklore. So if you've ever wondered about the origin and evolution of Baba Yaga, the Pheonix and many others, Kostina is more than excited to explain it to you.
5. THTR:6160 Movement Technique: Clown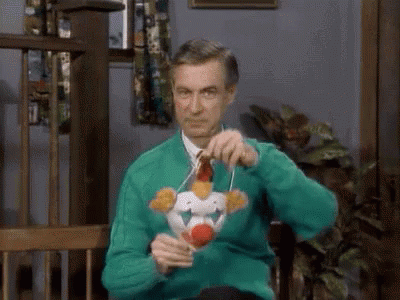 Everyone cries in 'clown class;' or so I've been told. As I previously mentioned, I took Standup Comedy Practicum, and it seems that a number of the same students also took 'clown class.' For this reason, I heard the phrase "everyone cries in clown class" thrown around like old wisdom. My clown classmates were always on their way to cry or returning from a good cry. Despite that, they all insisted they adored the class and that crying was "part of the process." Evidently, the 'sad clown' stereotype has a kernel of truth.
"I really loved clown. I never expected it to be possibly the hardest class I've taken so far. The vulnerability at the core of clown, the laughter and tears, it's challenging but also intoxicating," Stremler said.
At the end of the semester, I went to the final showcase of 'clown class.' I went in biased against clowns. I went to support my friends out of curiosity but didn't expect to laugh. It was not at all what I expected. First, the clowns couldn't talk when they had the red nose on. Apparently, all humor needs to be conveyed through physicality. Again, my hopes were not high. But seeing a bunch of kids my age engaging with their inner child allowed me to connect with mine.
6. THTR:3325 Iowa Writers' Room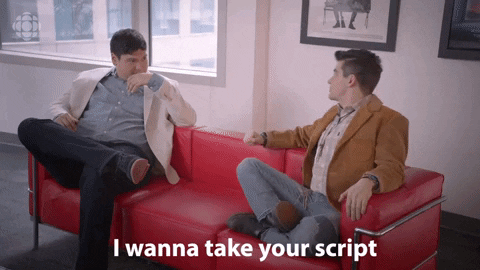 Iowa Writers' Room recreates the experience of being in a 'writers' room.' While this class remains limited to six exceptional students, it provides invaluable experience to those seeking a career in screenwriting. Given its exclusivity, it requires a competitive application to get in. But you'll find the opportunity well worth the effort. Graduates of the University of Iowa have gone on to receive writing credits for shows such as Breaking Bad, Mad Men and Gossip Girl, among many others.
"Even though the class was already three hours long, we all enjoyed it so much that we would stay an hour or two extra because we were in a groove or just having a good time. Not only was the class exciting to be in every day, but I grew immensely as a writer," University of Iowa graduate Lola Knightly said.
During the spring semester, the course was led by Professor Josh Parkinson, who has sold pilots to NBC, CBS, AMC, USA, Showtime and Peacock. Parkinson also worked TV staff-writing positions for the HBO comedy Eastbound and Down as well as the AMC horror series The Terror. So it seems that UI spares no expense to get the most experienced teachers possible to recreate the feeling of working in a writers' room. So if you want to experience a writers' room, you need not wait until after graduation.
7. GWSS:1060 Sex & Popular Culture in America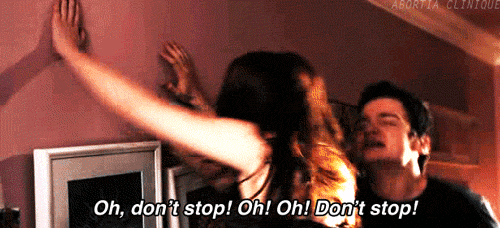 Have you ever wondered why so much taboo surrounds the topic of sex? This class explores the ways in which sex is depicted in popular culture. As described by the course syllabus, the class covers everything from, "Hookup culture, bromance, moral panics, chosen family, body positivity, sex wars— love, desire, prurience pleasure." While the university offers a variety of gender studies courses, this one stands out due to its focal point on dissecting such a salacious topic. So, if you want to analyze your understanding of sex, hook-up culture and love, look no further.
"The course's structure is unique, combining a time period and phenomenon with one of the five senses. It isn't a class anyone would want to miss," University of Iowa Junior Calvin Brickener said. "And the professor [Naomi Greyser] brings her sweet little dog to class in the days before exams. His name is Doodle."
Class discussion topics range from "blackgirlmagic and gender creative parenting" to the Cold War's effect on our perception of sex. You can expect two lectures a week. The class offers creative assignments, for example, "a critical analysis of an artifact from sexual culture." They assign the first season of The Handmaid's Tale as a homework assignment. This course is not for the faint of heart. If discussing Regan, AIDs, and the ACT-UP movement makes you uncomfortable, I suggest you consider a different course.
8. ARTS:4415 Classical Calligraphy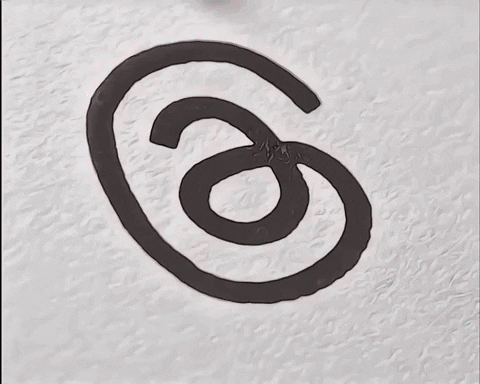 Taught by Professor Cheryl Jacobsen, this course provides students the opportunity to learn calligraphy from a master. While Jacobsen insists the course can be vigorous, the art of perfecting lettering is undeniably satisfying. So don't expect an easy art class. I would advise that you only take this course if you're looking to learn a dying art from one of its few remaining masters. But just because this course can be demanding doesn't negate the fact that creation is fun, and the final product very satisfying.
"I didn't really know what to expect going into the semester, but Cheryl made learning about Calligraphy, its history, and the formation of letterforms extremely interesting and captivating. Her passion for calligraphy is contagious, so much so that I continued to take two more of her courses. Her teaching style and techniques are why I left the course feeling successful," University of Iowa graduate student Morgan Forbes said. "Each class she comes around and sits down with every individual student and watches/demonstrates the writing and really gets to know each of her students. I think Cheryl Jacobsen makes this course what it is. She wants her students to succeed and enjoy doing so, and it shows."
Jacobsen also teaches more advanced calligraphy courses, such as Medieval calligraphy. Given she created the Beowulf sign for the universities play, she's no doubt experienced. She also frequently creates signs for the Iowa Writers' Workshop. Calligraphy explores the overlap between creativity and precision. Although this class can be demanding, it is also a rare opportunity to learn calligraphy from someone who has made a career out of it. Simply put, not many colleges offer this sort of class with this level of expertise.
9. EDTL:2122 Create, Imagine, Play, Human Development in Arts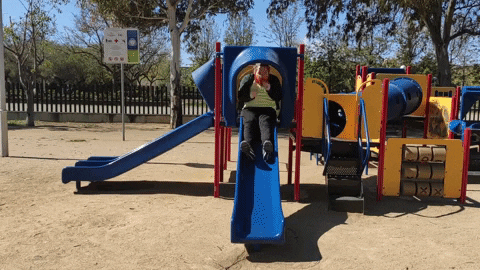 If you want to engage with your inner child, but don't want to try being a clown, then you may want to try this course. This class, required of early education majors at Iowa, also works as an elective for the arts Gen Ed credit. It focuses on human development and creativity during childhood. Activities include finger painting, creating imaginary worlds and learning about incorporating arts into our classrooms and our lives. Given that it is a major requirement, you'll find several course sections available.
"I loved taking it, and now I love teaching the studio sessions. I always hear from my students that it is the class they always look forward to during the week," Forbes said.
The primary instructor for the course is Professor Steve Anderson. The class consists largely of online work, with the exception of in-person labs. Like all labs the university offers, they're often led by TAs such as Forbes. These small group settings allow for application of the concepts discussed in lecture, as well as some fun arts and crafts. For any student looking to get in touch with their inner child, I suggest looking into this class.
10. DANC:2065 Performing Power/Performing Protest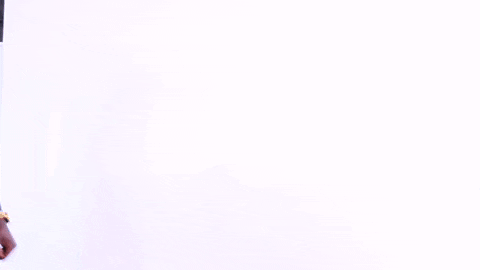 The perfect course for those who love dance and social justice. Discussions center on pop culture figures and how they influence the culture as a whole. This class explores the power of performance and the different ways it's wielded. It prompts students to better understand how icons like Beyonce, Jesse Owens and Thích Quang Duc created and then used their platforms for protest. This class also explores intersectionality and the role of race in the aforementioned topics.
"I learned a lot about the dance industry and the class made me want to question what I see in media and also taught me that we all practice the art of performance every day, even in small ways, and made me think of how we can use performance to express our ideas and what is important to us," University of Iowa Junior Kelsie Mahnke said.
The class focuses on social justice and prompts the students to think about the power of their presence. Students are encouraged to talk, so shy students beware. It also explores race and the ways in which marginalized people have used performance for change. This course combines social justice, pop culture, dance and performance. By the end, you'll understand the power of performance.
---
---