We all get the same feelings of comforting nostalgia when we think of bands like Paramore, Blink-182, and Yellowcard. Our generation grew up listening to their hit songs, but what about the bands who grew up listening to those same bands and made their own music? Obviously, 2000s pop punk is timeless, but everyone loves a good renovation once in a while.
For all of you that love that emo millennial genre of music, check out this updated guide for all of the songs you can scream and play your imaginary drums to:
1. Stupid for You by Waterparks
Bring out your air guitar and hit every note of Waterparks' most listened to bop. Too scared to tell your crush that you like them? Let your feelings out by singing this one in the shower. This definitely gives the vibe of shows you watched on TeenNick. Drake Bell, you would've loved this band.
2. Sonder by The Wrecks
Pop punk hasn't seen resurgence like The Wrecks shifting from their more pop-sounding albums to this masterpiece. If you can hit high notes higher than lead singer, Nick Anderson, I applaud you. But if you try, your vocal chords might get… wrecked. *Ba Dum Tss*
3. I Thought About You While I Was Taking A Shower by girlfriends
The song title says it all. The music video also gives a great visual for how the shower performance should play out. It's very helpful. There simply isn't a song that incorporated a title more suited for the occasion than this one. Forget "Shower" by Becky G. We've found a new, and much improved song.
4. BLENDER by 5 Seconds of Summer
Do you feel stressed? Depressed? Overall emotionally distraught? Let out all of your emotions by belting this song. It's almost like free therapy. Or maybe $9.99 if you have Spotify Premium.
5. Just Like You by Park National
You don't know the great anticipation of an electric guitar riff until you've heard this song. Park National captures the true essence of teenage angst with this hit off of his newest album. Be sure to grab your shampoo microphone because all of your emotions will be used during the four minutes of this hit.
6. FUNERAL GREY by Waterparks
Remember what I said about "Stupid For You"? I lied. This one might take the cake. The color funeral grey itself does not do this song justice, because the song itself is incredibly lively. Feel more inclined towards bands like 5SOS? Listen to "Funeral Grey"!
7. What's Up? by Mom Jeans.
Feeling lousy all the time? Can't get out of bed? Keep getting in your head? This track pays homage to classic emo punk, similar to the sound of All Time Low and Fall Out Boy. If you're a big fan of them, this one's for you.
8. Heavenly by Broadside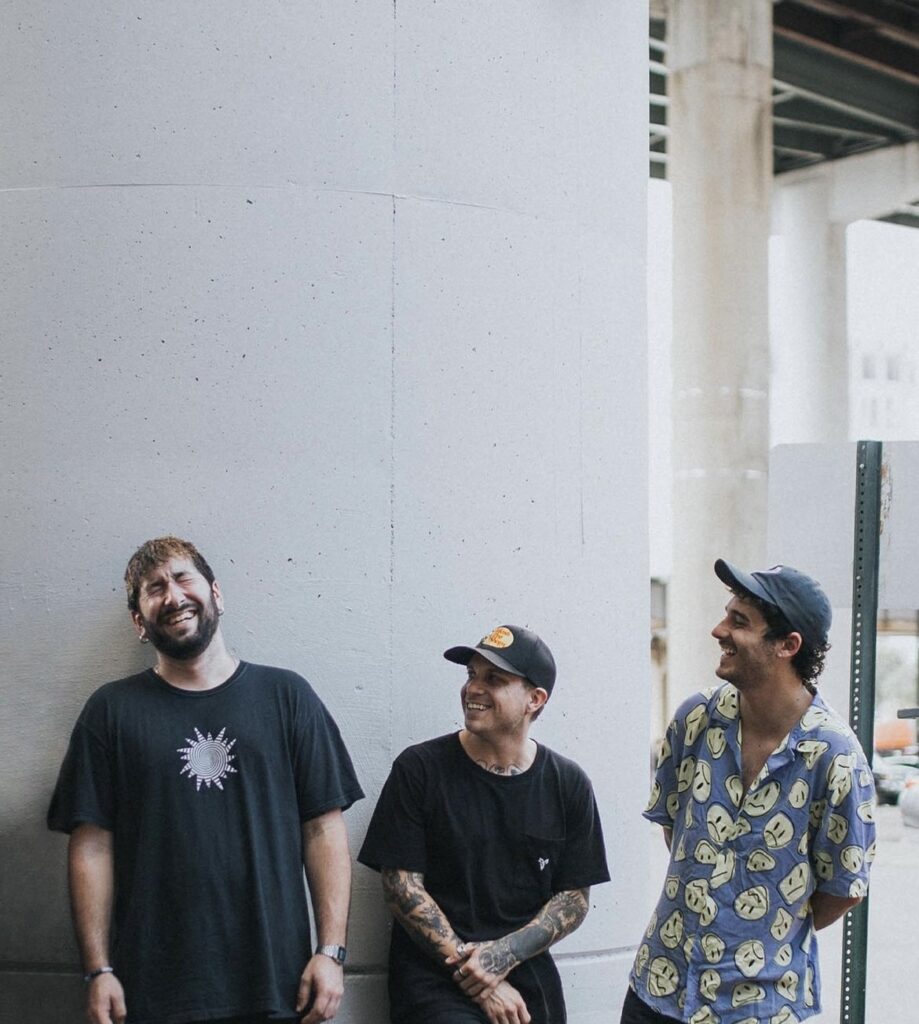 Need to express your sudden feeling of being sprung? Perhaps with hardcore drums and a catchy chorus? "Heavenly" is the perfect song for you. Of this whole list, I need to say that Broadside proves to be your closest modern day match to Yellowcard. So if you need a refreshed Gen Z version of "Ocean Avenue" play this song at your next shower concert.
9. Good 4 u by Olivia Rodrigo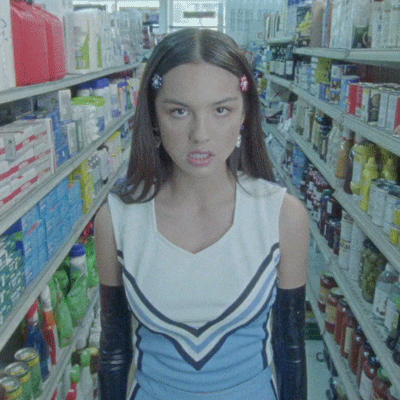 Calling out all of my spicy Pisces folks! This quite literally happens to be a mirror of "Misery Business", one of Paramore's most well-known hits, but who doesn't love angry Olivia Rodrigo? This song gives off queen energy if you ask me. Envy never felt so fulfilling.
10. Butterflies by Between You & Me
This pop culture reference may be a stretch, but this song reminds me of Scott Pilgrim's relationship with Ramona Flowers. It's very boy-longs-for-the-girl-that's-probably-too-good-for-him, like most romances tropes. Whichever way you may take that, listen to "Butterflies". That was my main point.
11. Baby Blue by Grayscale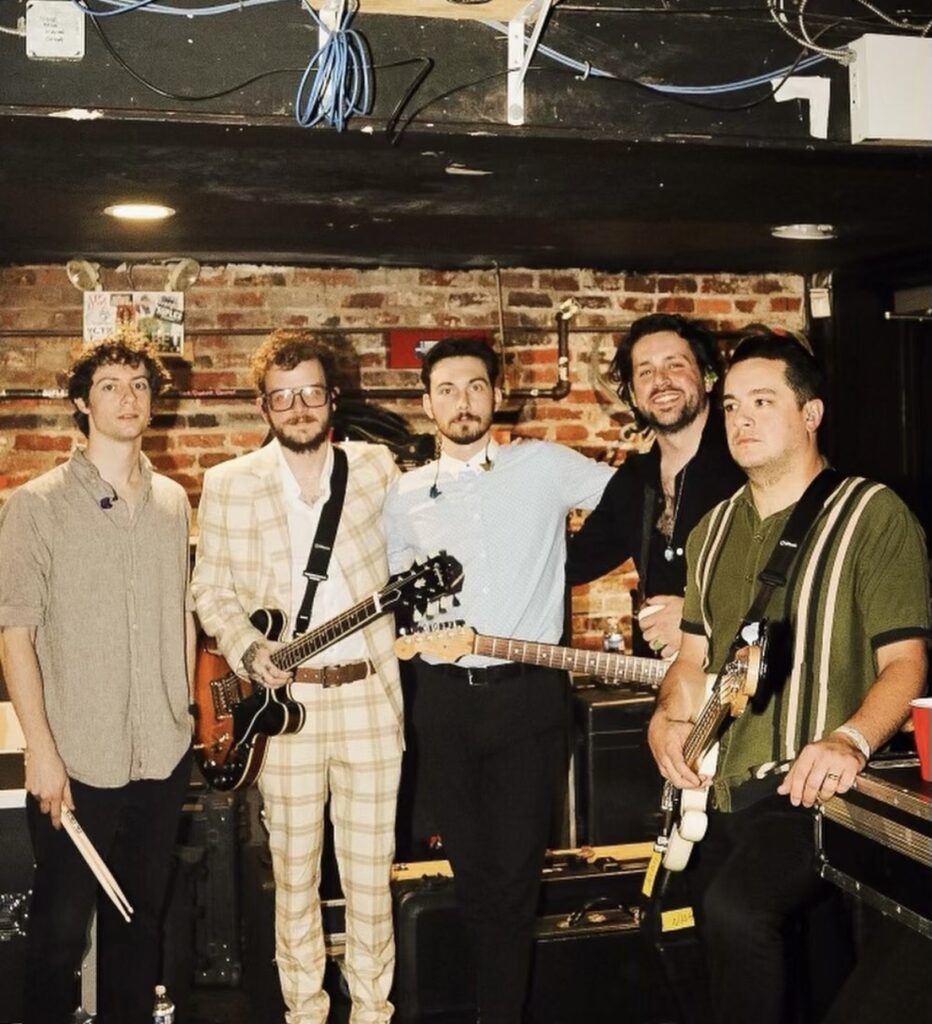 Who doesn't like exaggerated longing? I know I do! Though this song seems a little more pop than punk, perhaps some will find comfort in Grayscale's hospital baby blue than Waterparks' funeral grey sweaters. 
12. Lvl. 98 Ice Cream Wizard by Ringpop!
Tired of singing these songs solo? Don't you worry. Ringpop! has you covered with the back-and-forth lyrics of the whimsical track that combines summer in a song. If ice cream wasn't enough of a bribe, these guys definitely know how to write relatable lyrics about summer love.
13. Drugs by Anarbor
Yet another track that is a little more pop rock than pop punk, but nonetheless makes you want to play the vocalist, guitarist and drummer all at the same time. For those of you that listen to Bad Suns, Anarbor, makers of the amazing track "18", probably made this for you. Extra points if you were obsessed with playing Rock Band by yourself.
14. Drink Milk and Run by Hot Mulligan
Some of us saw those videos of people doing the Milk Mile. Obviously, I wouldn't advise running after drinking milk, but the song doesn't either! Listen to this absolute banger. Again, never drink milk and run. That's a recipe for disaster.
15. People Pleaser by Yet To Bloom
I know some of you are painfully people pleasers, and it's not your fault! But maybe you need a song to cope with those feelings. For those of you that love Paramore and Hayley Williams' voice, I think I stumbled across your new favorite band. A fan of their new hit "Crave"? An even better match.
16. Memories (with WILLOW) by YUNGBLUD
TW: blood. Love artists like POORSTACY, jxdn, and Huddy? It's my pleasure to introduce you to YUNGBLUD! Also, a lot of people were against WILLOW's move to emo rock. Personally, I think it fits her like a glove. Get a taste of it with this feature with YUNGBLUD.
17. Homesick by HUNNY
Every 2000s high school romcom opened with a song that sounded something like "Homesick." It's a good mix of new and nostalgic. You could potentially put this song at the beginning of your shower queue to start off on the right foot. Still, this song gets a 10/10 in singability.
18. Wyatt's Song (Your Name) by The Wonder Years
If you're looking for a climactic encore to your self-care shower, definitely choose "Wyatt's Song (Your Name)" for the occasion. It starts off super strong, continues to be strong throughout, and ends even stronger. Give your imaginary fans the show they asked for.
19. STFU by Neck Deep
I personally love songs with subtle social commentary, especially when it proves to be as chaotic and careless as this one. A fan of 'Love It If We Made It" by The 1975? I found your pop punk adaptation of something similar. This song will make you want to do the opposite of STFU. That's for sure.
20. Staring At The Sun by Park National
Nothing feels better than singing a catchy chorus word for word in the shower after a long day, especially if you've been staring at the sun. If you're trying to get yourself out of a little rut with a burst of energy, this one's for you. Everyone say "Thank you, Park National."
21. Eastbound & Down by WSTR
Feeling a little self destructive? Is your life quite literally going downhill? I guarantee you'll love this song. Once again with a very singable chorus, WSTR gifted us this gem of a song.