You don't want to show up to this year's Halloween rager wearing last year's favorite costume. Don't go as a mouse (duh), again. Instead, you want your costume to mean something. Worry not—we've got your back.
These 21 Halloween Costumes scream "I'm Deep AF."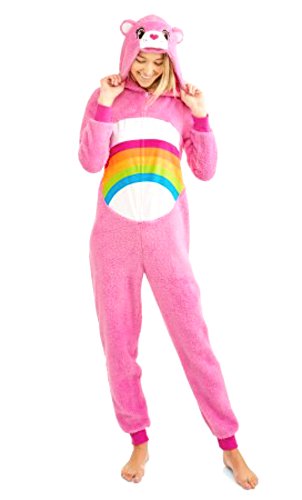 Meaning: Onesies are fun-sies.
Cal PolyPomona sophomore Milan Rodgers has a Care Bear onesie for her Halloween costume. "We went to Target and their onesie's there were like Pooh Bear, Sully from Monsters Inc., and Mickey Mouse. My friend chose a unicorn and I chose the pink Care bear. I used to love them," Rodgers said. Why? "It was easier than making a costume." There you have it, folks.
2. Netflix and Chill
Meaning: A millennial trend never gets old.
"I'm going as Netflix and Chill with one of my friends to one party and I don't know for another one," Emily Larocque, a senior at Columbia State Community College, said. Although the Netflix and Chill costume has been circulating around campuses for the past two years, people still find it funny. Plus, it's as easy as having a blue shirt and a red shirt plus some logo print outs.
3. A cactus
Meaning: I'm doing Halloween, but don't worry, I'm still hip.
"I'm being a cactus…I have a green sweater and I will tape white paper prickles to it. I also have a headband with a pink cactus flower on it," said Cal Poly SLO junior Isabel Jones. Somehow, people find cacti cool and nature-esque instead of calling them basic. Maybe if all of us hipsters go as cacti this year, that'll change, but take advantage of this moment in time until then.
4. Emoji
Meaning: I saw the Emoji Movie and am wearing this ironically (I hope…).
Don't bother to send a text; show up in person and you will be the coolest thing at the party. "I'm dressing up as a *insert cool sunglasses emoji face* because I think it's pretty original and funny,"  UC Berkeley junior Eimi Olson-Kikuchi said. People call you the cool sunglasses dude all night. Bonus points if you grab the aux and refuse to play anything other than the Emoji Movie soundtrack all night.
5. Tigger and Pooh
https://www.youtube.com/watch?v=qBHsXTHDvvI
Meaning: I wish I was a kid again (don't we all?).
Disney DIYs are another classic favorite. "I'm being Tigger with my roommates who are dressing up as Pooh and Piglet. And I choose that because I loved Tigger growing up. And it is simple to make the costume!" Michigan State Junior Kelsi Brown said. Wanna know the plan? "I got an orange T-shirt and I'm painting on tiger stripes and making ears out of cardstock paper. I also got light tan fabric and I'm hot gluing it to my shirt," Brown said.
6. Hippie
Meaning: I wear these clothes regularly and bought a flower crown, please do not point this out to me.
Another cool and simple outfit that students go for? The classic Woodstock hippie. Easily constructed with random pieces from your closet or an old tie-dye shirt you never wear, this classic Halloween costume seems as easy as it is cool. "I'm also dressing up as a hippie for another night, something simple out of my closet," Brown said. Great idea for anyone going out for multiple nights this fall season.
Meaning: I'd love any and all fantasy geeks to approach me.
Halloween is a night when fantasy comes to life. "I'm dressing up as a mythical dragon, cause why not?" UC Berkeley senior Trent Brendel said. He found part of his costume at Target and plans on creating the other half. This will be one for the books or more likely, Snapchat.
8. Mondays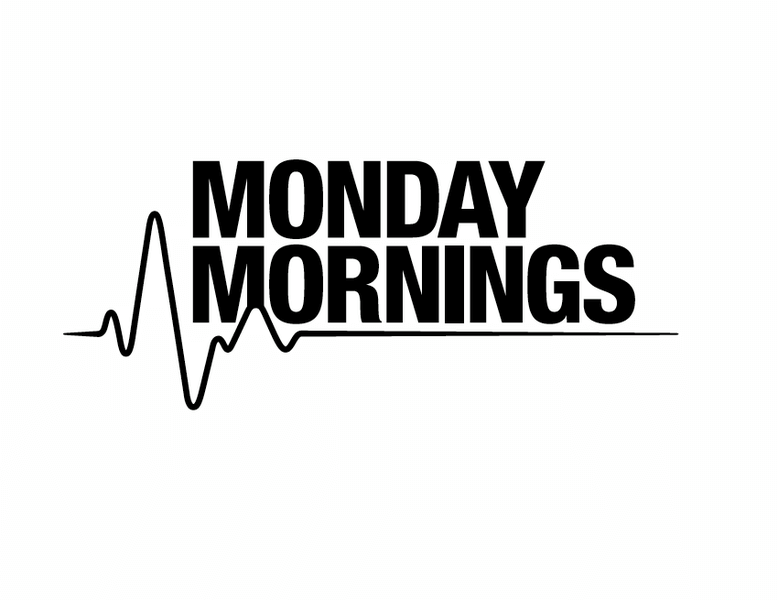 Meaning: I'm #relatable.
"I'm going to be Monday. I'm going to wear a white shirt with writing on it that says 'Monday' and my face is going to be grumpy," UC Berkeley senior Maddie Ashbrook said. This simple DIY costume perfectly describes how we all feel on Mondays. Just grab a white t-shirt or even a black one and tattoo a day on it to show how you feel about that day. Make it grand event and invite six other friends to make a whole week. Hopefully you have a good week as some sort of karmic result.
9. Shrek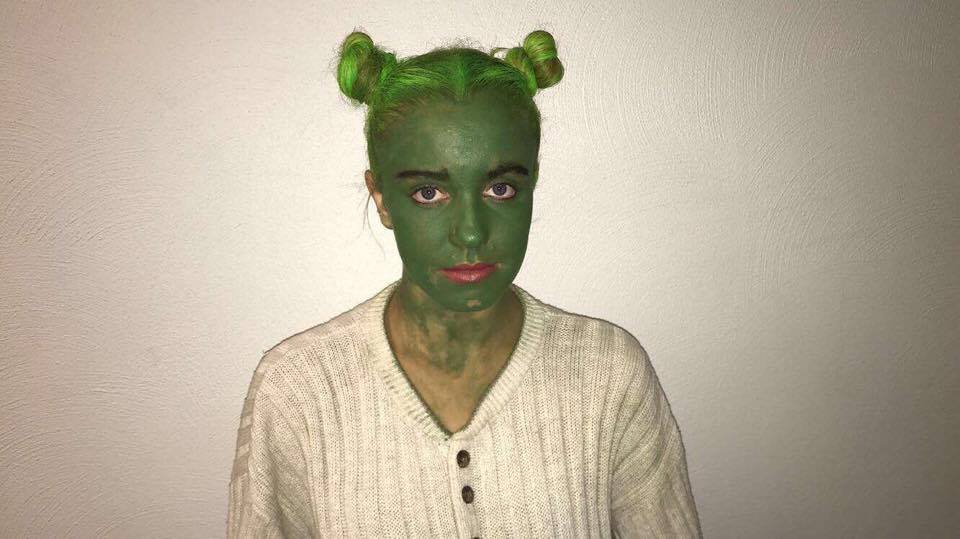 Meaning: Shrek is love, Shrek is life <3.
For other weirdos, you can get more creative. Get some spray paint and color yourself green. "So, I was Shrek for our Halloween Party [and] our team dressed as the cast of Shrek." said Ball State Freshman Cayla Eckenroth.
10. The Cheetah Girl
Meaning: Let's all strut like we mean it, k?
This costume might be for the girl who really does not want to dress up but must because all her friends are going to and, well, FOMO. "I have a pair of cheetah tights and I am going to buy gold cat ears from Francesca's and just be a cheetah. Simple and cute, you know?" UC Berkeley senior Megan Gray said. If only we could all be in Barcelona like they were…
11. Pumpkins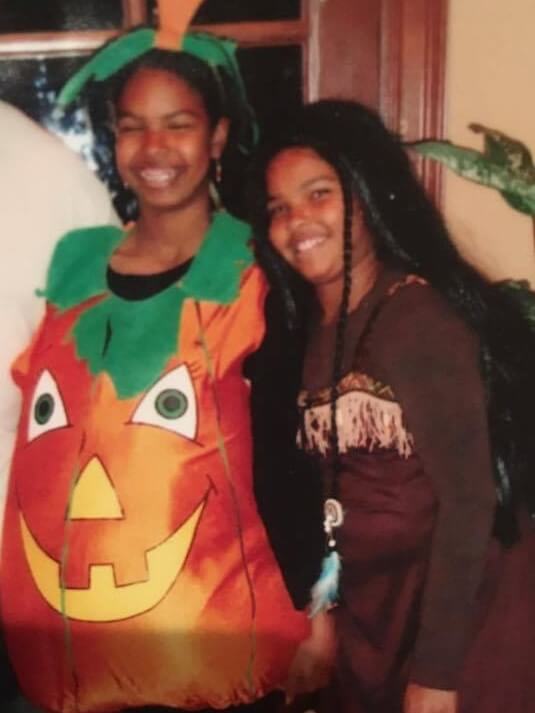 Meaning: I never grew out of my baby face.
When I was little my parents dressed me up as a pumpkin for my first Halloween. So, when I was 13, I dressed up as a pumpkin again, just for fun. I found the costume online. It was just like an orange flimsy thing so I put a pillow or two in the costume to give me the round shape of a pumpkin. For a more risqué twist, try the Slutty Pumpkin costume from How I Met Your Mother…or stick with the plumpy pillows.
12. Deflate-gate
Meaning: I love making fun of all things football.
We all remember the controversy of Deflate-gate, the Tom Brady scandal. "We dressed up as Deflate-gate with the jersey and my friend was a giant inflatable football. It was topical and punny and no one else dressed like that. It was inspired. We randomly found the pieces to make the costume work. At first, we were just going to deflate her costume to get into doors but then the idea struck. We never topped that costume," UC Berkeley senior Devynn Danipour said.
13. Monsters Inc.
https://www.youtube.com/watch?v=wzpz7TLUZWM
Meaning: Childhood friends never die.
"A few years ago, we were Mike and Sully. We found beanies and similar colored shirts to match the beanies. That was one of the first things we talked about as friends so those beanies and bought them for birthdays and had to use them." said Danipour. Monsters, Halloween…kind of fits the theme, doesn't it? This costume sounds easy and recognizable, and the movie has so many characters that making it into a bigger group costume would not be hard.
14. Pizza + Delivery dude
Meaning: We hate carryout too.
My roommate freshman year had a pizza costume she wore in third grade, but her mom altered it so that it would still fit. I thought this was hilarious and wanted to join in (I didn't have any other bright ideas for a costume). I decided to be the Pizza Hut Delivery person. I bought a blue shirt, walked down to Pizza Hut on University, got a box and drew a logo that I could pin on my hat. This was the result. Supreme-ly funny? I think yes.
15. Third Wheel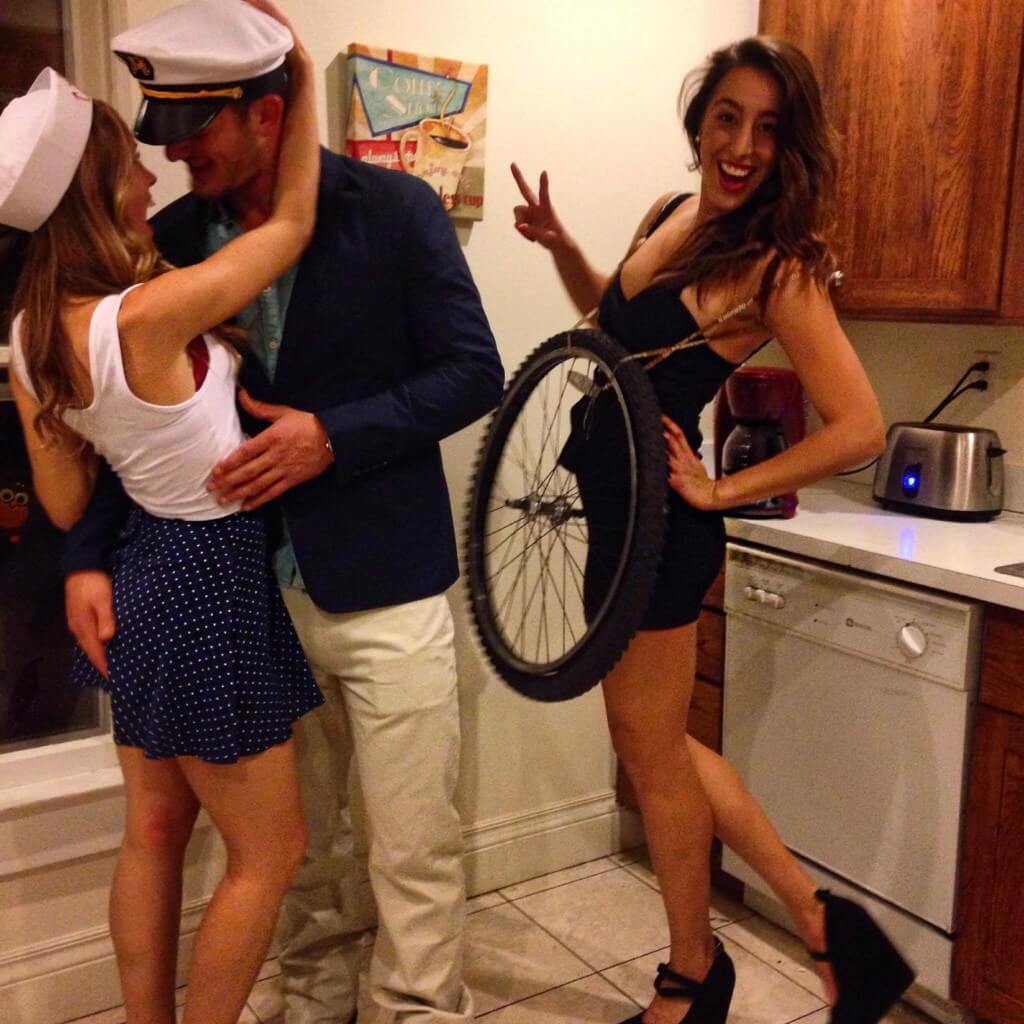 Meaning: All your friends have significant others.
"A little black dress and bike tire for the third wheel costume since everyone else in the house had couples costumes planned and I was the long standing tricycle when it came to relationships," said University of Michigan senior Gina McNamara, resident third wheel. If you find yourself trying to get laid this Halloween, this costume drops a pretty big hint that you are single. But Halloween morning = the WORST morning for a walk of shame.
16. American Girls 
Meaning: We don't hate our country yet, somehow.
McNamara and herfriends were also America's favorite (good) girls. "The American Girl Doll one, a few friends and I came up with and planned out based on who looked like which doll. I was Josephina." This costume will bring you back to your humble American roots and remember who you really are.
17. Mayweather and McGregor
Meaning: We watch sports AND know about pop culture.
"[Me] and Trevor are going to be Mayweather and McGregor," UC Berkeley sophomore Jackie Paterson said. This costume might be simple and unconventional for some couples. However, no one will be going down for the count. This athletic couple is sure to make it work. "I bought a bald cap but I'm just wearing shorts and a sports bra and taping my hands," Paterson said.
18. Frida Khalo
https://www.youtube.com/watch?v=FIlid6MTO-U
Meaning: I'm an Art History major.
"I like to dress up and then make people guess who/what I am," UC Berkeley senior Brianna Haddon said. For all you college students who like to make a statement, make this your time to shine.
19. Sports Player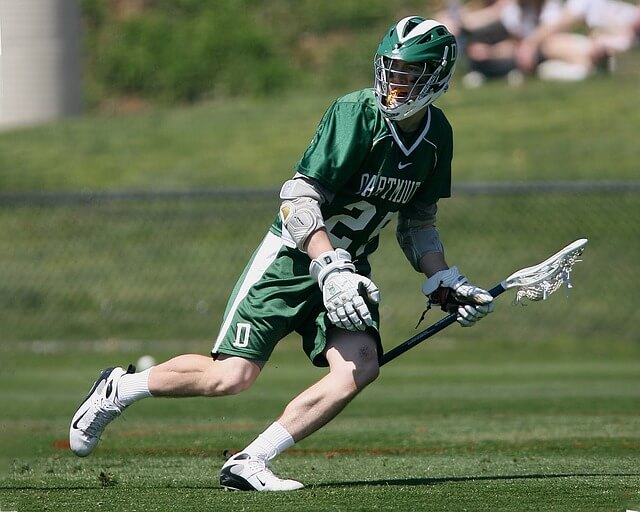 Meaning: I played this sport in high school and forgot to give back my uniform.
"I've used this one quite a few times because I played lacrosse in high school," Northern Virginia Community College sophomore Sharon King said. If you have an old lacrosse jersey and some athletic shorts laying around, why not use as a last minute costume? Lacrosse outfits look pretty sporty-gal cute, but this could work for any sport from soccer to horseback riding.
20. Harry Potter & Co.
Meaning: I stopped reading after middle school but it's still popular so I am going to play along.
If you wore a uniform in high school and have a black blanket you can use as a cape, just grab some friends with the same materials and voila, you have the whole Hogwarts gang right there with you. Google pictures of the characters, they all have conveniently niche accessories that will differentiate all of you from one another. Cc: Harry's round glasses, Hermione's books, Ginny's broom.
21. Goth
Meaning: I own a lot of black.
Black clothes never go out of style. Find fake piercings, a friend with good black eyeliner and lipstick and metal jewelry for your Goth look. You get to dress just like you wanted to in middle school, plus this costume probably will not cost you much in terms of both money and time.