Winter is coming. And if you're stuck for gift ideas for your Game of Thrones-obsessed family members (@ my brother Jordan) we've got you covered. Aside from the reminder that Season 8 is on its way, Westeros-related gifts will make your gift recipients howl like direwolves (with joy, of course). Starks and Lannisters alike need some Game of Thrones gifts in their lives this holiday season.
Stake your claim to the iron throne with one of these Game of Thrones gifts.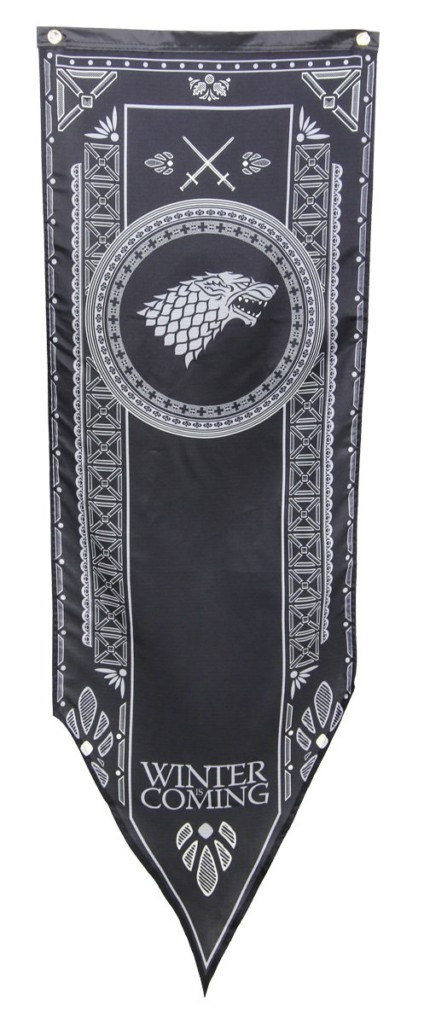 If you know what family house you belong to, why not show your colors and house sigil with pride and stick a banner on the wall? To make this gift super fun, sort your family members into houses based on their personalities. Anyone a little snarky and sarcastic goes in Lannister, anyone nice goes in Stark and any pyromaniacs belong to the Targaryens.
Price: $24.99
Break out the eggnog in style this Christmas with the classiest shot glasses around. Choose from any of the major GOT houses, and proceed to drink with as much gusto as Cersei Lannister. As we all know, family gatherings can be a difficult affair (think any GOT wedding). But also maybe don't drink as much as Cersei does.
Price: $29.95
If you can't grow your own dragons, store-bought will do. Dragon eggs may be hard to come by in the GOT universe, but you can find one in America easily. Prove you're a better mother than Daenerys by creating an army of dragons. Unleash your fire-breathing monsters on the rest of your family if things get heated over Christmas dinner. Like, for example, if anyone claims that Ramsay Bolton is a decent person.
Price: $18.78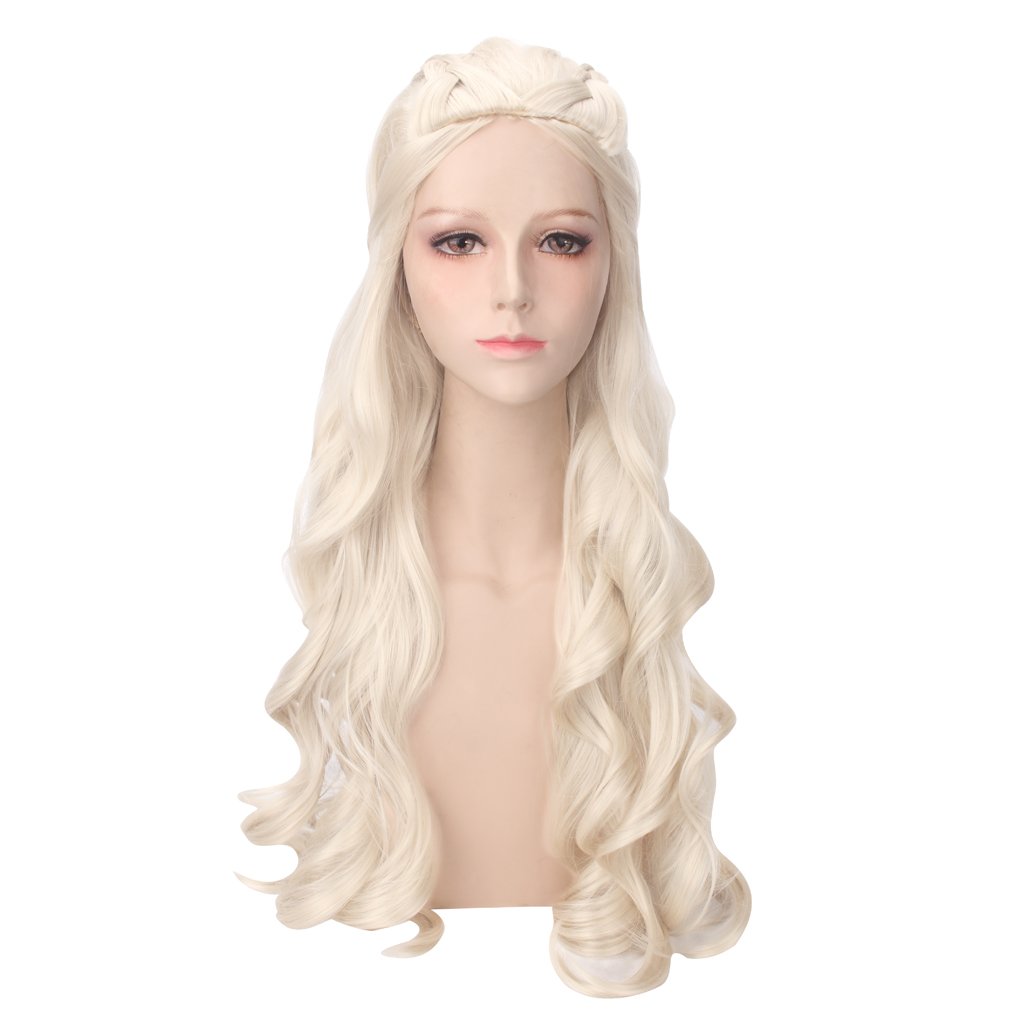 Do you know someone who insists on being treated like a Khaleesi? Do they want to rule the Seven Kingdoms after their husband was killed? Do they eat raw hearts on a semi-regular basis? Humor them with this classic platinum blonde wig. Bonus points if the person has a Khaleesi-inspired outfit to slay next Halloween. Nothing says badass future Queen of Westeros like intricate braids.
Price: $19.99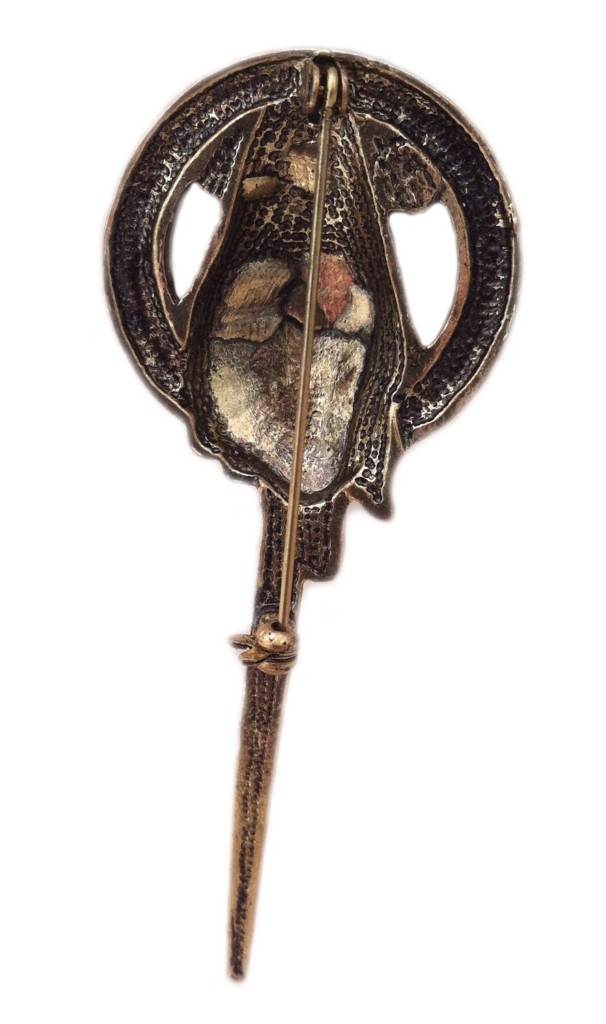 I know, I know, the previous Hands haven't had the best run lately. But if you know someone with political savvy and a Machiavellian lust for power, show them you care with this pin. This'll prove to them that you recognize all the hard work they do for your family, even if they've had to kill a few people to get there.
Price: $8.99
Many say that the toilet is a throne, and they would be right. Prove to your friends and family that you can rule with an iron fist every time you need to poop.
Price: $19.98
Two games that will unequivocally ruin a family: The Game of Thrones and Monopoly. Put them together, and play them at your own peril. Be ready for your brothers to scheme together to murder you, or at least get ready for grandma to poison you. Protect your Iron Throne at all costs.
Price: $59.99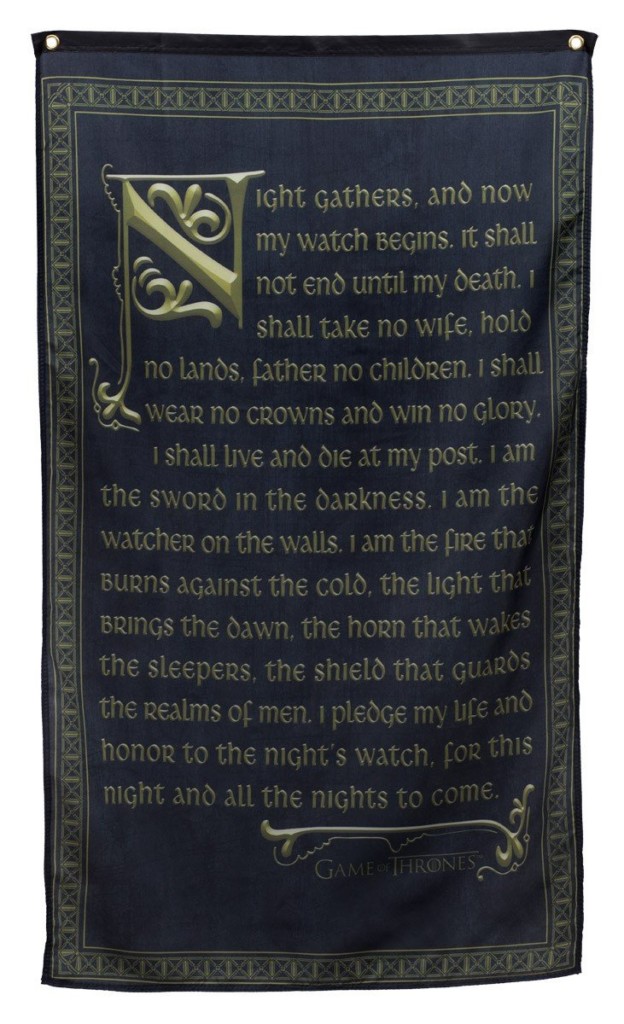 If you don't conform to a traditional GOT house, if you don't like having sex or if you just love snow, swear your allegiance to the Night's Watch. This banner has the words on them, but you won't need them after a while because you'll know them by heart. Say it with me: "Night gathers, and now my watch begins…"
Price: $24.99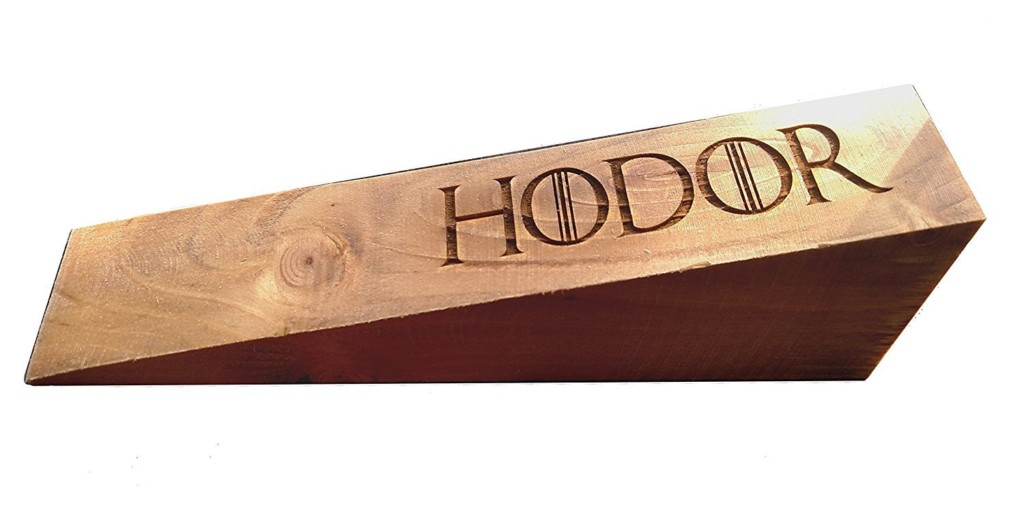 Hold the door, and cry forever, with this Hodor door stop. If you ever need a reminder of Hodor, the sweetest character in this show about terrible people, keep your dorm room door propped open and hope no one accidentally almost-kills you with their mind magic.
Price: $19.99
Plenty of GOT characters have swords. Plenty of GOT castles have lamps. Enjoy the best of both worlds with this sword lamp. Tell your guests your sword lamp is called Needle, and watch them squirm trying to work out whether Arya stole your face.
Price: $59.95
Throwing a GOT Christmas party? Give it an extra touch of pizazz with these photo booth props. Take your loved one into the booth and dress up as Dany and Khal Drogo. The sun and stars may not be out, but at least you'll have the moon of your life.
Price: $18.99
This is why Dany's dragons grew so big – she kept feeding them cookies. Whether they're infused with lemons for Sansa, or blood for Dany, keep your family happy and well-fed with cookies from your dragon egg cookie jar.
Price: $68.95
Don't let your buddy Jon Snow down. Keep the spirit of the Night's Watch alive every time you reach for your morning coffee, or your seasonal peppermint hot chocolate. Crack open a hot one with the Night's Watch, and keep away from those cute wildlings.
Price: $17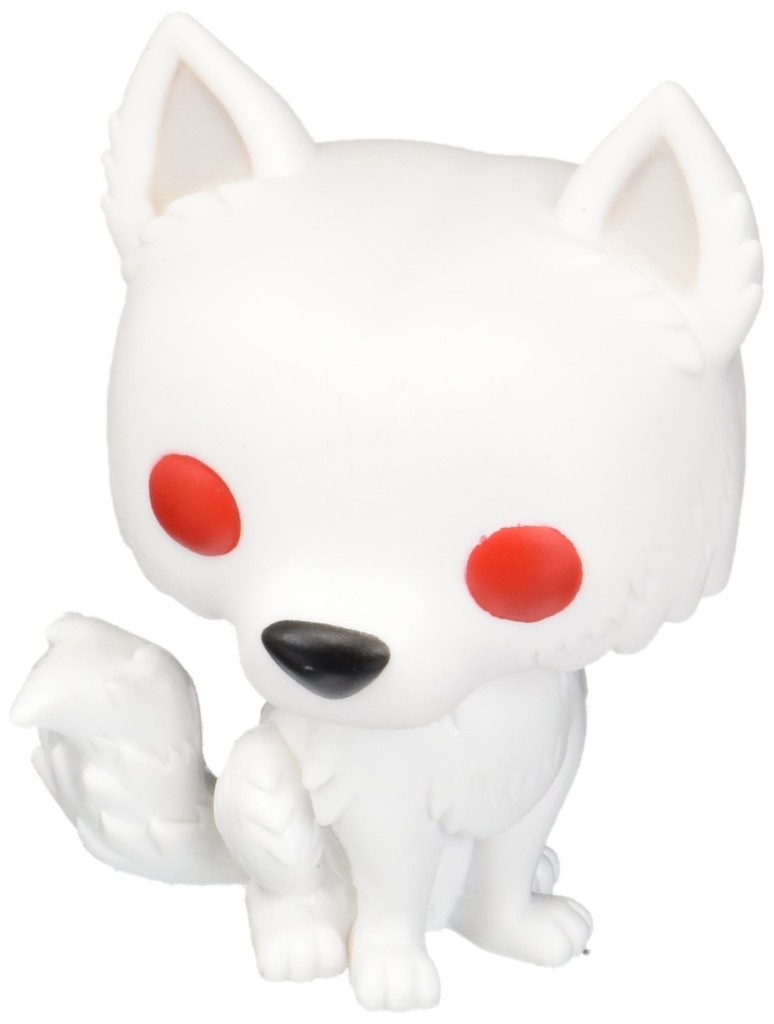 Buying direwolves may be complicated because they don't technically exist (outside of Westeros, obviously). But if you need a wolf companion, look no further than a vinyl figure of Ghost, who'll watch over you through any Battle of the Bastards, or at least Christmas Day.
Price: $10.99
Some people (Jamie Lannister, Ramsay Bolton, even Sansa at one point) just love being murderers. Indulge the future assassin in your life with a Son of the Harpy mask. Just remember that if they actually kill anyone, you'll probably feel pretty guilty. But hey, that's the world of Game of Thrones.
Price: $59.99
Students on Why They Love Game of Thrones
"I love Game of Thrones because it has hot guys and good writing and at the end of the day you know the baddest motherf–kers in the show are a mother of three and a short girl." – Manj Daniel, University of California Los Angeles, Class of 2018
"I like how the storylines of different families intertwine and I'm also obsessed with mythical creatures like dragons and white walkers." – Sabina Schaffer, UCLA, Class of 2020
"It's got some super neat action sequences, and the world hates you if you don't watch it. Also I like dragons. And Jon Snow's butt." – Cal Maritz, Macquarie University, Class of 2020
"It's like grown up Harry Potter, except you never know when your favorite character's going to get randomly killed off." – Kaitlyn Cummings, UCLA, Class of 2018
"Arya's a firecracker of fury." – Olivia Cole, Macquarie University, Class of 2020
Check Out the CM Shop for more gifts:

Tribal Wolf Tapestry: $45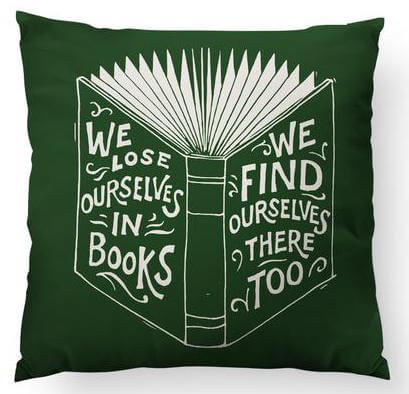 We Lose Ourselves Throw Pillow: $32.99