3…2…1…Happy New Year! When 2020 started four months ago, no one thought that life as we knew it would seemingly cease to exist. The four walls that we craved to come home to at the end of the day have turned from a wonderful sanctum to a tragic cell. Being confined to our homes not only impacts our mental health but our physical health as well. Staying active during a pandemic may sound difficult, but not impossible.
Try out 12 ways to stay active during COVID-19.
1. Commercial Break Workout
For anyone deemed "unessential" most of our quarantine involves bingeing reruns of "The Office" or "Friends." While our laugh boxes get a workout our bodies sadly don't. One easy way to get your blood moving involves commercials. No one likes to watch ads on diapers or heartburn medicine, but 30 seconds times 5 commercials 12 times a day gets you an hour of exercise a day. "Being healthy doesn't mean you have to look like a member of the Greek pantheon. Just because you don't have access to a gym, doesn't mean you can't exercise," said Gunnar James, a Logan University graduate student. So next time you break for commercial get a few squats in before Michael Scott comes back with a "that's what she said."
2. TikTok Dances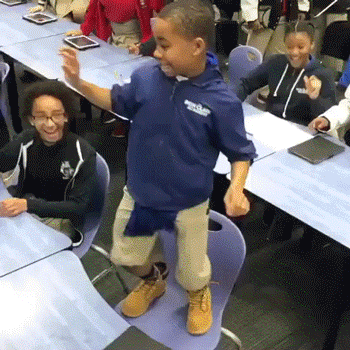 You've stayed up until 3 a.m. for the past week and a half for a good reason. All over TikTok and other social media platforms we see people of all ages participating in unique dances to some of today's most popular songs. Dancing gives all the benefits of working out without any thought or planning. Besides, everyone needs a break between the endless assignments. "Staying physically active literally improves every aspect of your life," said Emily Hall, a Central Methodist University junior. "First it releases endorphins that actually bring you happiness. It also gives you more motivation to fuel your body with healthy foods. And when you exercise regularly it tends to give people a lot more confidence in their own skin!" Get funky and break out the dance moves, you'll be surprised at the workout you'll get.
3. "Walk It Like It's Hot"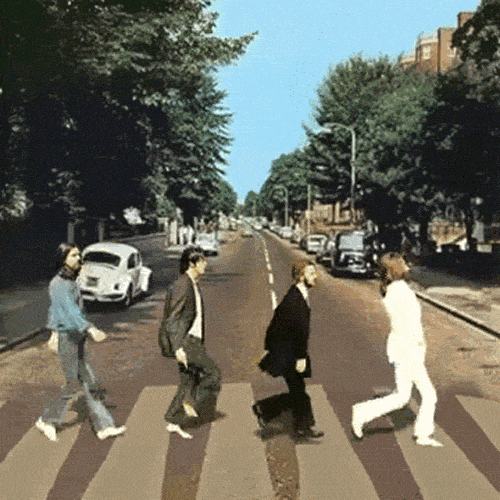 If you're like me, a hoard of snacks lines the walls of your room. With food and snacks within arms-reach, the need to get out of bed gets cut in half. Avoid the couch potato urge and only take one piece of food at a time. Making yourself walk to and from the kitchen to get food keeps your legs and heart strong. "Walking is one of the top exercises for heart health. It is also very simple and low impact, which means most people can partake with no issues," James said. By leaving the snacks in the other room you're losing weight and keeping your heart healthy.
4. Virtual Runs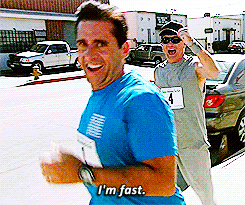 Lacing up your sneakers, blasting your favorite playlist and going on a run feels like stepping through a portal to a new world. In previous years, charity races popped up nearly every summery weekend. From the Susan G. Kohlman Race for the cure to Disney's Half Marathon, cities and towns all across the country offered different themed races to get people out and running. Yet in this new world of coronavirus, getting together in large crowds is now a thing of the past. In order to still provide the same fun themes, virtual runs have emerged. Websites like the "I run 4 Movement" host tons of virtual runs that take place wherever you're at. Walk or run at your own pace in the comfort of your own neighborhood. Fun themes, t-shirts and medals provide the same experience while maintaining social distancing.
5. Bring Back Recess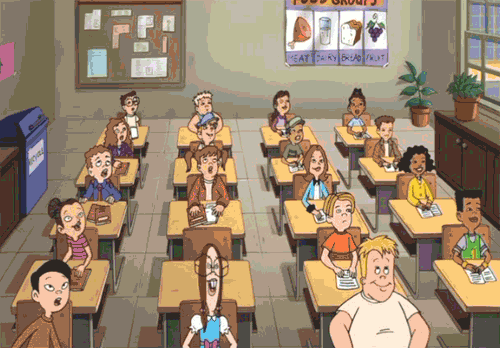 Some kids loved math and some loved art class, but the one class everyone loved: recess. The sun beating down as giddy screams and rubber balls fill the air. Running around the playground–or in today's world, the backyard–holds more hidden benefits than a post-lunch break. Beyond the physical benefits of getting up and moving, mental benefits expand as wide as a flowing river. "Play is very important for kids for a variety of reasons. One of the main reasons, being it can help facilitate their development physically, cognitively, emotionally, etc.," said Stephanie Kampf, a University of Missouri Columbia junior. "Kids get to exercise through play, they learn social rules like taking turns and they can work on their self-regulation skills." So, the next time you're drowning in paperwork, grab your old kickball and head outside. Let the stress of adulting go and let your inner child thrive.
6. Fun on Four Wheels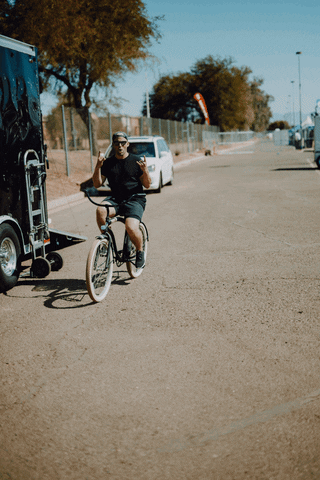 Spring cleaning feels like a treasure hunt when you've got a cluttered basement/garage/attic. Tucked away in the corners of the garage lies your "Old Glory:" a sweet ride painted in your favorite color and coated with stickers from your Scooby-Doo sticker book. Pump up the air in the tires and begin your ride down the driveway. Childhood memories come flooding back like the wind through your hair. Riding your bike never felt like exercise before, yet while you're having fun, you're developing a good habit. "According to the CDC, heart disease, unlike the novel coronavirus, is sometimes caused by correctable problems, or lifestyle choices," James said. Bring your childhood back and change those bad habits to good ones.
7. Meditate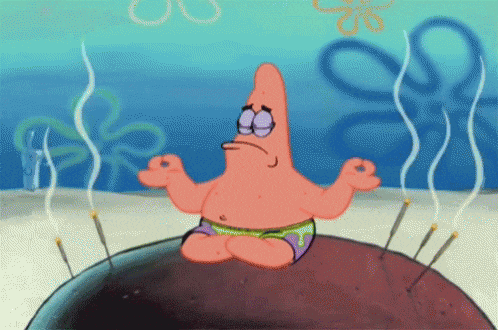 While physically getting up and active prove important for your body, clearing your mind of stress helps keep your mind from crumbling under the weight of this new world. Sitting outside right as the sun begins to wake up, breathing in the fresh cool morning air acts like a potion, taking all the stress away. Calming the mind can keep your heart rate down. In this great world of technology, there are apps, YouTube videos and more that'll help you get started, designed to mesh with each person's ever-changing schedule. Stuck in Zoom meetings all day? A 5-minute breathing exercise resets your mind and gives you control over how you view the rest of the day.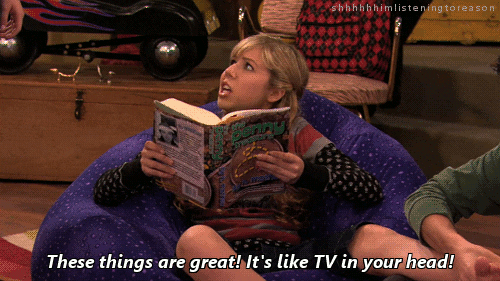 With all the time we now have at home, finding new ways to pass the time led us back to long-forgotten hobbies. Reading's a hobby that doesn't need any special circumstances. As the spring storm rolls in, you hear the dryer stop with a freshly heated blanket. Curled up on your couch with a fluffy blanket, your furry companion and your favorite book. Life can't get better than this. While COVID-19 keeps us inside, books become portals to worlds far away from the four walls we've been staring at since 'rona came knocking. Reading provides the benefits of advancing the creative half of the human brain. "Reading expands vocabulary, inspires the imagination, instills an appreciation for language and provides knowledge," said Emma Gooch, a Lindenwood University graduate student. "It exercises your mind in a way that other forms of entertainment, namely screens, cannot." When the sun stops shining and the rain clouds roll in take your time to exercise your mind.
9. Craft it Up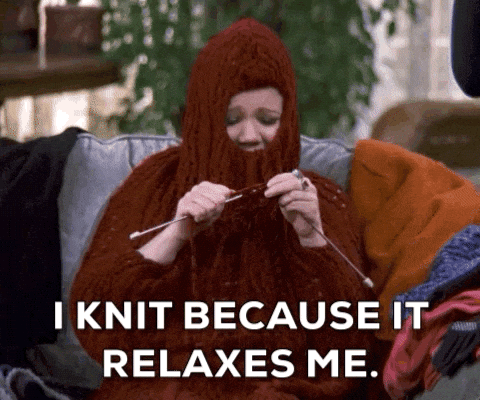 Back in your preschool days, an agenda full of that colorful parachute and finger painting was like nirvana. With art there are no rules; you don't have to sit on a stool and stare at a canvas. Instead, find a friend (and stay six feet apart) and tie-dye shirts by throwing paint at each other. Let's not forget about Pinterest crafts. T-shirt blankets, sock puppets and DIY ideas galore, Quarantine's gonna have you turn into the new Bob Ross. Letting go and being creative not only clears the mind but if you're laughing with friends, your abs get a workout laughing.
10. Write It Out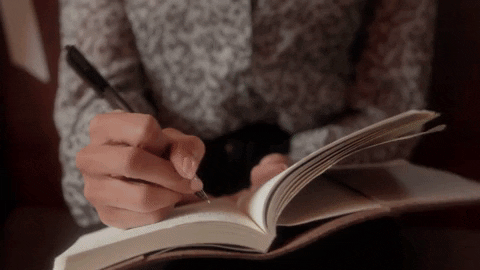 COVID-19 hit the world like a ton of bricks. No one saw it coming, and the effects on our mental health hit heavier than those bricks. When your mind feels like a spaghetti bowl, writing out those thoughts helps untangle that pasta factory in your mind. "Writing is the one way I feel like I can truly explain myself and explore what I'm thinking or feeling. I've found that I express myself better through writing than I can verbally or with another creative outlet," said Sam Koester, University of Missouri Columbia alumni. Expressing yourself through any outlet, especially during this confusing time, does more than you'd think.
11. Did Someone Say "Walk"?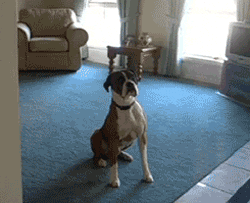 When the alarm clock blares early in the morning and you've finally gotten comfortable again in your bed, the fuzzy four-legged back up alarm clock comes running in. As those big eyes stare you in the face you can't help but smile. "Wanna go for a walk?" Those words set off a hyper bomb inside your dog. "Walking outside gives us access to one of our best sources of Vitamin D, the Sun," James said. "Vitamin D is most commonly known for its roles in bone development and immune responses." Care for yourself and your best friend by taking a stroll around the neighborhood.
12. Phone a Friend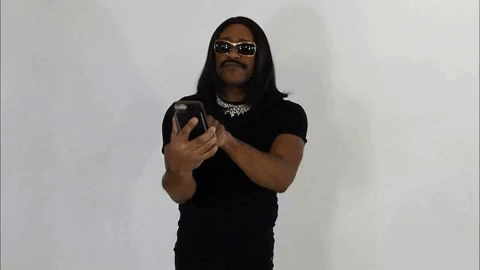 Day 43 of isolation: The four walls of your bedroom start changing colors and you begin to make friends with the spare change lying on your nightstand. Since COVID-19 entered our lives, social interaction's taken on a different look but its importance in our lives remains the same. "There have been times where I've been isolated for days and weeks at a time. This has been hard to say the least. However, keeping in touch with friends by messaging, snapping, and zooming, has kept me in a healthier mindset," said Josh Richter, a University of Missouri Columbia junior. Don't let COVID-19 keep you down, reach out to your friends and stay strong.