In 2016, we lost our beloved Vine. For years, tweens and teens were stripped of their mindless joy and could only survive by muttering sayings like "look at all those chickens" and "road work ahead? I sure hope it does." But in all seriousness, life without Vine sucks. However, thanks to TikTok our hope returned. Click here to check out College Magazine (@collegemagazine) on TikTok.
Read on for College Magazine's pick of 30 best TikTok videos that make up for the loss of Vine.
1. Addison Rae (@addisonre) and David Dobrik (@daviddobrik)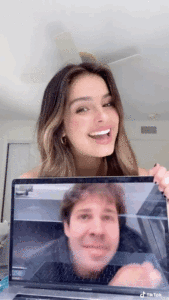 One thing TikTok has over the late Vine is the challenge mentality. Recreate this upbeat collab with your friends as you continue to practice social distancing.
2. Tawnya Jean (@tawnyajean)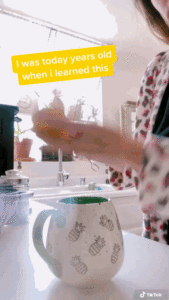 Punny and helpful videos like this one make TikTok worth keeping on the first page of your apps. Next time I'm juicing a lemon, Rihanna will help me avoid squirting myself in the eye.
3. Maddie Wright (@madelynwright11)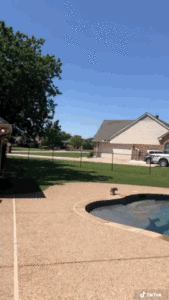 Wholesome puppy content. That's it. That's the tweet (or TikTok, I guess).
4. Sof (@sof.temp)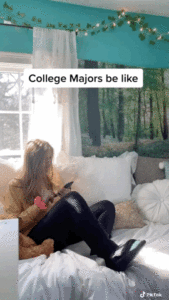 The accuracy of the majors represented in this video may or may not hurt your feelings. Do with that what you will. Also, "Keeping Up With the Kardashians" audio does wonders.
5. Chaney Lee Matsuwaki (@chaneylee_m)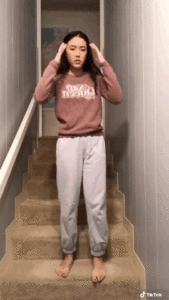 Sometimes you just need a good mind trip to confuse you for the rest of the night. The effort alone makes this TikTok a win.
6. April Clark (@aprilllclark)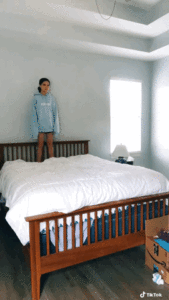 Hannah Montana's popularity stems from more than just being a pop sensation–her music also lends itself scarily well to TikTok. Recreate this family TikTok while you stay indoors.
7. Adam Ray (@adamrayokay) and Brett Gray (@bgreazy) from Netflix's "On My Block"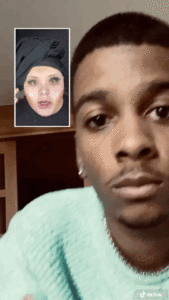 Netflix icons and TikTok personalities teaming up for a ridiculously hilarious conversation? Sign me up.
8. Grace Bertrand (@gracebertand123)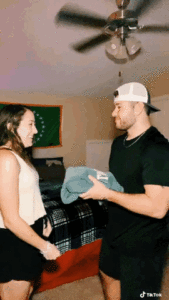 For all the college romances out there past the hoodie stage, this video goes out to you.
9. Laura Jenis (@laurapjanis)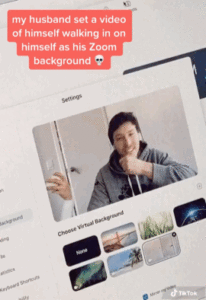 College professors that can crack a joke? Creativity by Zoom backgrounds? This video's Vine energy goes OFF.
10. Jacob Esquivel (@jacobbeans)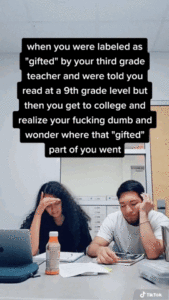 Damn. TikTok brings out memories you didn't know you had… and also reminds you of your impending doom.
11. Jess Rosenfeld (@jessrosenfeld)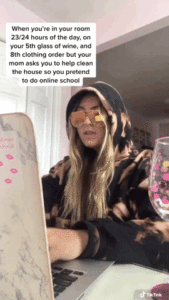 Some more quarantine content, except alcohol and online school edition. Raise your hand if your mom won't stop complaining about your never-ending (and non-existent) homework.
12. Karla Loubser (@karlaloubser)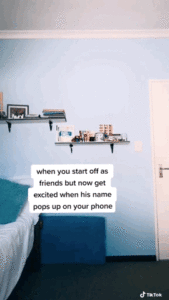 Don't catch feelings. Don't catch feelings. Uh oh. We've all been there. Look to TikTok for comfort.
13. Toph (@tophsnewgroove)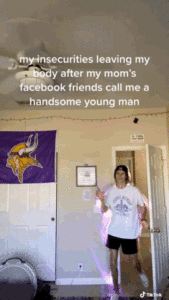 At what age do your mom's friends stop calling you cute? We don't know either. But we do know that True Jackson V.P. is getting a reboot–goes to show the power of TikTok.
https://twitter.com/kekepalmer/status/1252741640583774209?s=21
14. Eric (@ericperiman)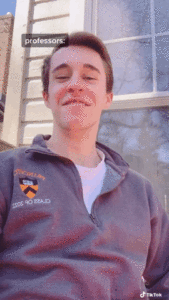 Yes, we know you're in denial. Everyone is in the same boat and can make TikToks to express it.
15. Mikey @michaelarcidiacono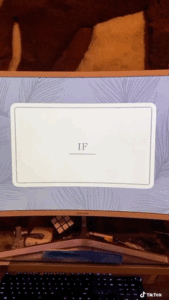 There's something oddly satisfying about making PowerPoints to the tune of TikTok audios.
16. Juddy (@juudddy02)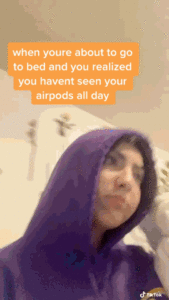 Fear really creeps in at the worst possible time–when you want to go to sleep. Make a TikTok about any of your late-night frustrations.
17. Nikki @nicole_marie211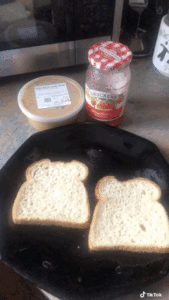 Throwback songs interpreted using peanut butter and jelly was something I didn't know needed to be seen. Thankfully, TikTok brought it to the public.
18. Eugene Bush (@eugenebush)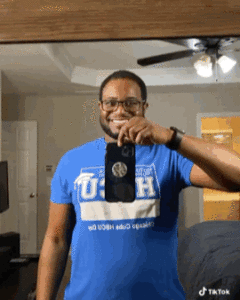 Trippy TikToks like this one really make or break the app and set it apart from Vine.
19. Emily Tice (@tcemily)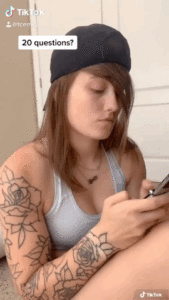 In case you forgot what your first relationship looked like, watch this video. If you're feeling reckless, text it to your first boo thang.
20. Mitchell Crawford (@mitchell)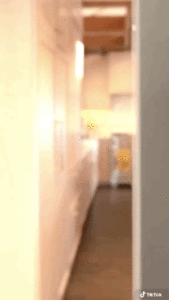 Exaggerated impersonations do wonders for boredom. Remember to wash your hands, folks.
21. Brittney Rae (@thebrittneyrae)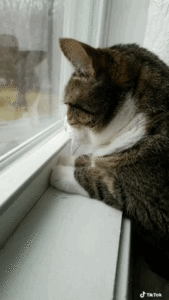 The High School Musical 2 soundtrack works perfectly for star-crossed lovers–TikTok edition of course. Who else wants to see the squirrel and the cat in a part two?
22. Katie B. (@kaytea_bee)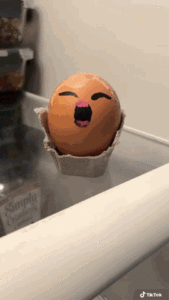 Imagine watching this after 2 a.m. Send this to your friends while on FaceTime to induce a laugh attack.
23. Rachael Barnett (@ratchetrach272)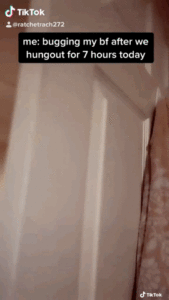 TikTok also pushes you to your limits when it comes to acting. Pick an audio and get creative.
24. Syd (@onenipsyd)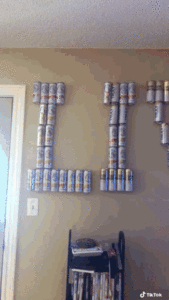 Interior design at its finest involves White Claws and Coronas–pun most definitely intended.
25. Madison Pettis (@madisonpettis)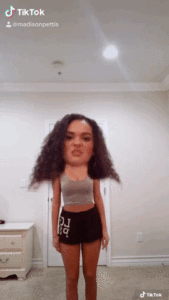 TikTok magically made all our favorite childhood stars active on the internet and brought us strange filters. The Rock's daughter grew up! Who knew?
26. Samantha Miller (@imsensitivepleasebenice)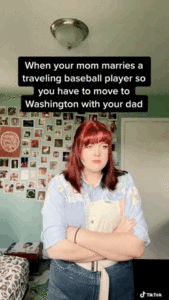 Another Hannah Montana audio except now with the plot of Twilight. It's so bad it's good–just like the entire saga.
27. Izzi (@bussyslayer)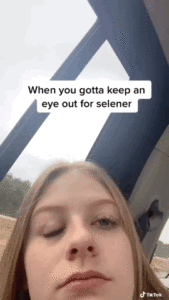 Missing old school Nicki Minaj? Thinking about Justin Bieber and Selena Gomez? Apparently TikTok does too.
28. Valentin Coronado (@officialvrock)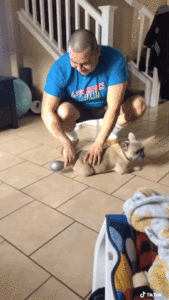 The pet content on this app ranges from adorable to incredibly confusing. You decide what side of the spectrum this video falls on.
29. Mark (@snarkymarky)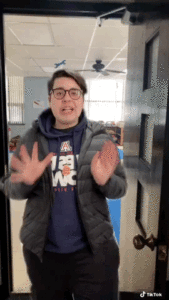 Everyone had this teacher in high school. Don't deny it. It's the same energy as the infamous "my kids are listening to Kidz Bop".
30. Sophia (@sophiacuerquis)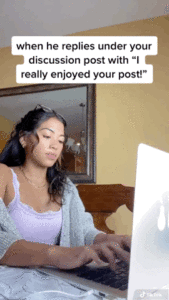 Imagine meeting your significant other on a discussion board. Now THAT is a story for the books.