The Ringer Line 8 Jeans – Levi's High-Waist Jean – American Apparel Authentic 1969 True Skinny Jean – Gap How do you find an outfit that's comfortable but doesn't low-key mistake you for a hobo? As much as you may want to wear your leggings everyday, you can only pretend they're clean for so long. On top of that, you do actually want to make a somewhat decent impression on your professors and classmates. So that leaves you with jeans, the quintessential staple for casual and classy. Finding the pair that can transition from the classroom to the bar proves as hard as getting your cat eye even on both sides. You need a pair of jeans that will support you, make sure you look cute in every selfie and prepare you for any situation thrown your way. Check out these 10 tried and true blues. They won't disappoint.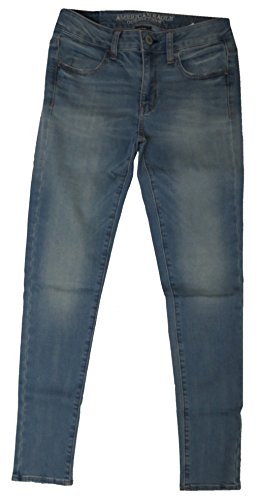 American Eagle takes pride in jeans, selling so many different styles, it can be overwhelming at times. Plus, for each style, you can find a pair for every style and body type. Each size comes in short, regular, long or extra long so you don't need to worry about length. American Eagle masters the perfect combo of comfy and cute, and the Jeggings do it best. They're stretchy and soft and they loosen the more you wear them to fit you perfectly. "They're my most worn in so they're more comfortable than the others. They make my butt look nice…It's hard for me to find a pair of jeans that fit length-wise… [and] they aren't too baggy at the ankles," University of Maryland freshman Isabelle Minkin said. Even though AEO can be pricey at times, they often offer BOGOs, and the quality is worth the price. They will actually last you a lifetime.
Retail Price: $39.95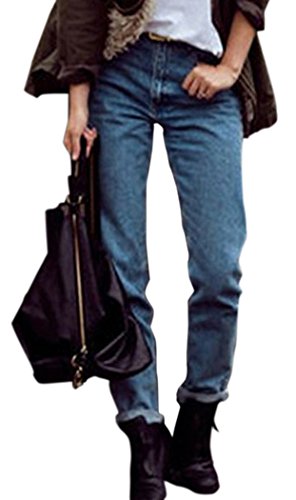 Even though the prices may make you cringe, Urban Outfitters is undeniably one of the trendiest places to shop. Their original brand, BDG, creates this unique boyfriend jean style which stays true to the baggy, distressed look while still slimming for a feminine shape. The light wash looks casual, giving off an "I'm no trying at all, but I'm still really fashionable" vibe. The best part? They're made out of 100 percent cotton so they feel soft on your skin.
Retail Price: $79.00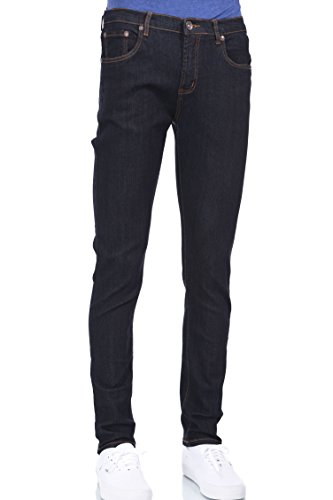 Abercrombie and Fitch describes their Super Skinny Jean as, "The ideal everyday jean, designed with a form-fitting skinny leg." It's no lie, you won't feel like you're wearing jeans because they're insanely comfortable. Squatting and sitting no longer feel painful and you won't get those dreaded imprint marks on your legs when you take them off at the end of the night. UMD freshman Marisa Cabrera said, "I just think they're the most comfortable jean. Other ones feel stiff when you first wear them." They come in both low and high-rise fits. Their retail price is pretty expensive, so look out for special offers to get more bang for your buck.
Retail Price: $78.00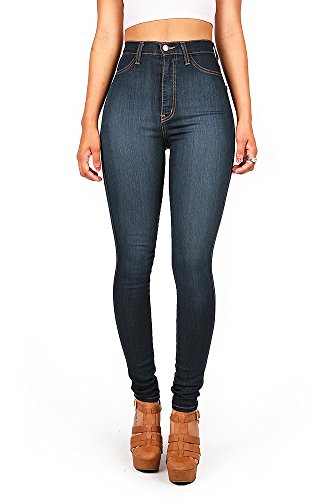 If you walk into one of these stores, though, you'll understand its notorious reputation for thrift store-level chaos and clutter. You may think you're a 27 from one pair of jeans, and then you try on another and you feel like you're swimming in them. Aside from its quirks, Forever 21 sells extremely affordable jeans. Feelin' like taking a risk and embracing your inner hipster? Try their high-rise skinny jeans. "I like how they are…inexpensive and that if I need a specific kind, they almost always have what I'm looking for," Penn State University freshman Erika Russo said. The Fairfax is a dark-wash, simple style that will stretch to shape your curves. Forever 21 lets you make a statement for less than $20, making broke college students feel #blessed.
Retail Price: $17.90
Emphasis on skinny jeans. These jeans will fit to your skin tight for that super slick look you want. The washed-out indigo creates dimensions in the jean that will both slim and flatter you. They also come in both short and long sizes to cater to different heights. With a moderate price, you might as well pick up a swimsuit while shopping at Pacsun to wear this summer.
Retail Price: $44.95
When did we forget about Gap's amazing jeans? The True Skinny Jean is Gap's slimmest cut jean. They're a classic skinny jean for every situation—from sitting cross-legged on the quad to strutting down Frat Row in your stiletto heels. Made with cotton and spandex, the jean creates a soft and flexible feeling that will make you feel like you can wear your jeans all day. Gap's sizes range from regular, tall and petite to cater to all body types, another plus. Ten points for Gap.
Retail Price: $69.95
This pair is the all-time high-waisted jean for the hard-core hipsters out there. The fit makes the dent in your bank account feel a little less painful. Made with 100 percent cotton, these jeans will feel tight at first but will shape around your unique figure the more you wear them. The high cut slims your waist and sucks in everything (and I mean everything). "They have a lot of structure, so like no matter how many times you wash them they don't get stretched out…they are really good quality…they won't fade and the sizes are good—they make you look skinny. They also just elongate your figure," UMD freshman, Sujin Ishii said.
Retail Price: $90.00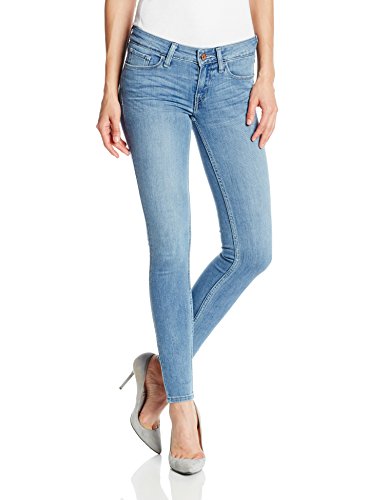 Major middle school throwback, am I right? Your vow against Hollister logo T-shirts is entirely understandable, but don't discredit the jeans. Don't worry, no logos in sight. "So pretty much…Yes I still shop at Hollister, but the jeans are very comfortable and you can get them for $20 at certain times of the year," UMD freshman Ariana Donaldson said. College gals can never skip a good bargain, and they come in both high and low rise in a wide range of washes. Their sizes typically run a little small so don't panic about the freshman 15 when you don't fit into your usual size. Staying true to their beachy, Cali-vibes, Hollister keeps their super-skinny jeans comfortable and versatile. So whether you're hitting the beach or the bars downtown, one pair can do it all.
Retail Price: $49.50
A list of the top 10 women's jeans isn't complete without Levi's—the founders of denim jeans. Don't underrate Levi's, because if anyone knows jeans best, it's Levi's. These jeans feature a ski-high rise with a super skinny fit, so they pair nicely with a crop top to go out or a basic tee to wear around campus. The wash comes in either "Trespasser Blue" or "Lightly Worn Black." The best part? Once they get worn out, you can cut them to make your own classic Levi's High-Waisted Shorts for free (yes, just like the one's they sell for a trillion dollars at Urban Outfitters).
Retail Price: $88.00
Okay, okay…I can see the skepticism in your eyes through the computer screen. Hear me out, Old Navy may get a bad rep, but no one gives them a chance. Old Navy's Rockstar jeans fit great and to top it off, they're extremely affordable. The jeans comes in regular, tall or petite sizes to fit all body types. Wear these jeans loud and proud to prove to everyone that Old Navy is making a comeback.