The University of Maryland has been accused of a lot of things, but no one has ever said with a straight face, "Those UMD kids don't know how to turn up." Maryland isn't exactly Penn State in terms of debauchery, though I would argue that can only be viewed as a good thing. Terps know how to party though, and for proof of that, look no further than our campus bars.
College Park is a relatively small town, so there are really only six bars that UMD students frequent (unless you count Thursday karaoke nights at Applebee's, but if you do, look at your life and choices). We've lost a few good ones (RIP Thirsty Turtle) and not so good ones (meh, Barking Dog), but the bars that remain are, if nothing else, quintessentially College Park. Here's what to know about each bar, so you won't be surprised when you're peeing in a bucket:
1. Cornerstone Grill & Loft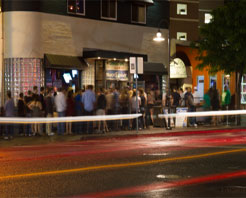 Ah, good old C-Stone (formerly the Vou). I spent a lot of nights here just marveling at the wonders of college bar culture. The drinks are cheap as hell – on a good night, you'll find $2 crappy beers and $2.50 rails. The clientele is mostly people who are actually of age, though the occasional fake ID gets by the bouncers. There are two bars, one on the lower level and one in the loft, which also features a poolroom and a dance floor.
Cornerstone is a classic College Park sports bar before 10 p.m with awesome wings and Big Ass Drafts Sundays. After 10 p.m. it's a trashy dance floor experience. All in all it's a place of comfort for all Terps. It's basically the most inoffensive bar in College Park, and it's where I would take a friend who was visiting for the night. Never change Cornerstone, never change.
2. Terrapin Turf
Turf had such promise. It's in the old Santa Fe building, which looks like it should be a beach house in Ocean City. It's the closest thing to a club in College Park, with VIP booths, a lofted DJ stand and a central, circular bar surrounded by a dance floor. It's the most aesthetically pleasing bar on campus.
But it could be so much more. The music is always too loud (get off my lawn!) and the drinks are waaaaaaay too strong, even by college bar standards. Don't get me wrong, I've had fun nights at Turf. But for something that took so long to finally open, it didn't quite live up to expectations.
3. Looney's Pub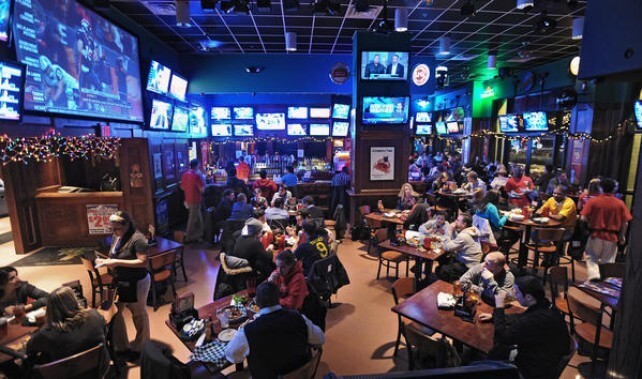 This turned into my main hangout senior year. When you're sick of destroying your eardrums at Turf and your dignity at Cornerstone, this is where you can go for a relatively chill evening with good (though slightly more expensive) drinks with a much more pleasant atmosphere. Think less sweat and vomit and more dancing merrily to "The Wobble."
Plus, the last Thursday of every month is 90's night. And Looney's brings in live music a few nights a week, which mostly features reasonably talented cover bands. It also happens to have the best drink in College Park: the Orange Crush. Looney's you're my favorite.
4. R.J. Bentley's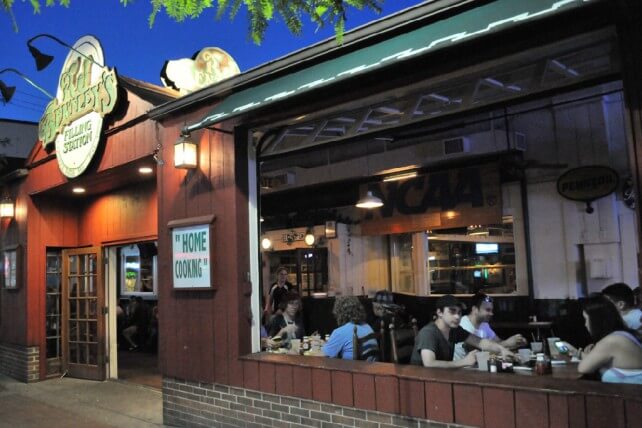 You couldn't pay me enough to spend another evening at Bentley's. I've been there three times in my life, and each time was increasingly terrifying. This is the fine establishment that replaced one of its toilets with a bucket. It's the place where respectability goes to die.
Now if I was underage or in Greek life, it would probably be my favorite bar. As far as I know, you could hand the bouncers an expired Starbucks gift card and he would let you in, no questions asked (especially if you're a girl). Bentley's is also incredibly fratty, which is great if you're into that sort of thing. I'm just not. It just isn't my scene, but hey, it's still open, so it's definitely somebody's cup of spiked tea.
5. Mulligan's Grill and Pub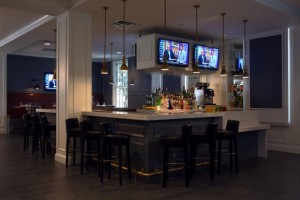 Now we're getting into the section labeled "Bars That Almost No One Goes To." There's nothing inherently wrong with Mulligan's as a bar. It's actually pretty nice all things considered, though the drinks are a bit pricey (think the $5-7 range). It's certainly less college grimey than the other bars on this list.
The problem with Mulligan's is that it's attached to the university's golf course, which is on exactly the opposite side of campus as the rest of College Park nightlife. It's great for a drink after you've played 18 holes, but no one ever plans a night out there.
6. Town Hall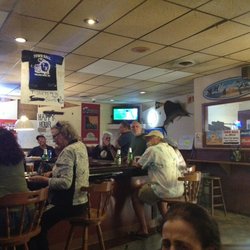 Lolz, Town Hall. It's the townie bar, plain and simple. It's attached to a liquor store, which has a nice selection. But if you ever find yourself stepping foot into the actual bar, you might want to think again.
Because there are so few bars in College Park proper, here are a few cool DC bars for when you want to branch out:
7. Sign of the Whale
This is the closest thing to a College park bar that you'll find in D.C. It gets so crowded that I've seen people standing in the fireplace. The prices are okay for D.C. and the crowd is always lively. Six bucks for a beer isn't bad outside the college bubble.
It also likes to raffle off these happy hours where the winners and their friends get to drink for College Park-esque prices. Admittedly, this is a marketing scheme designed to drum up business. But my god is it effective. My friends keep winning them, so it's become an endless cycle of the Sign of the Whale nights for us. Not that I'm arguing.
8. Penn Social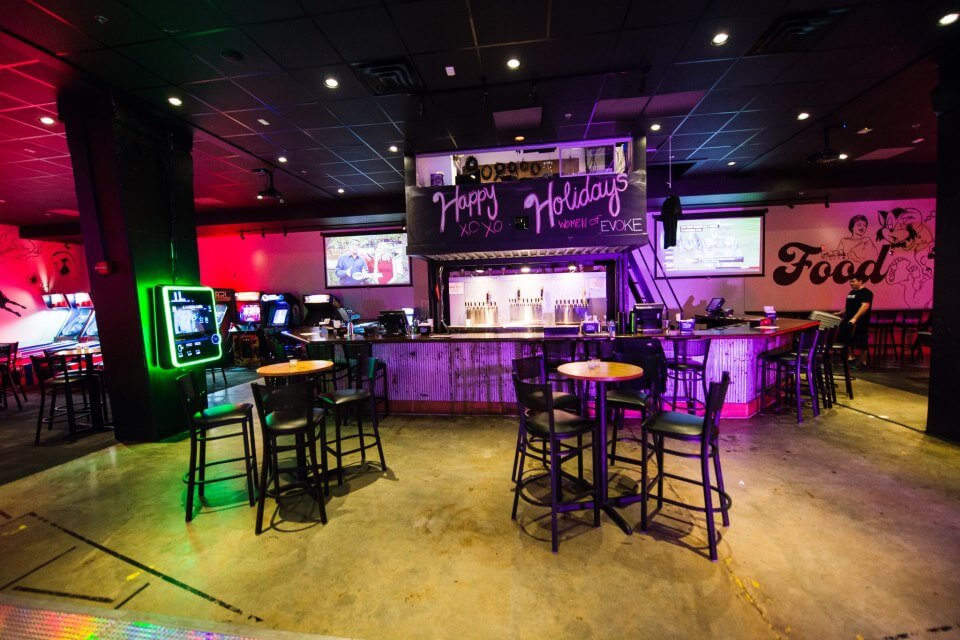 This is a cool little spot in Chinatown. It has all your general bar amenities: two bars on two levels, huge TVs and screens adorning the walls and an impressive beer selection. But what sets it apart is that there is also a downstairs arcade and a rack of board games. There's nothing more fun than drunk Scategories. Trust me.
9. The Front Page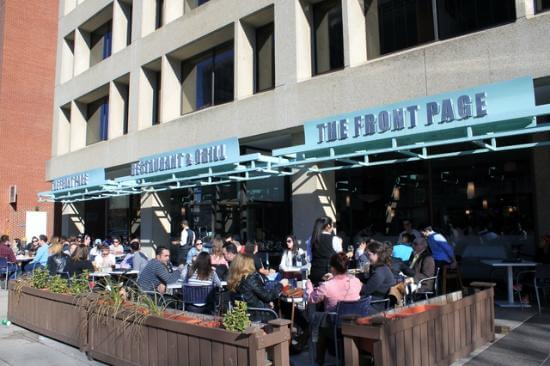 It's not the classiest place in D.C., but it's a journalism-themed bar, which is pretty cool. Plus it's in DuPont Circle, which automatically makes it 10 percent cooler. It also participates in a lot of D.C.'s seasonal bar crawls, so it's a good one to have on your radar.
10. Stoney's/Circa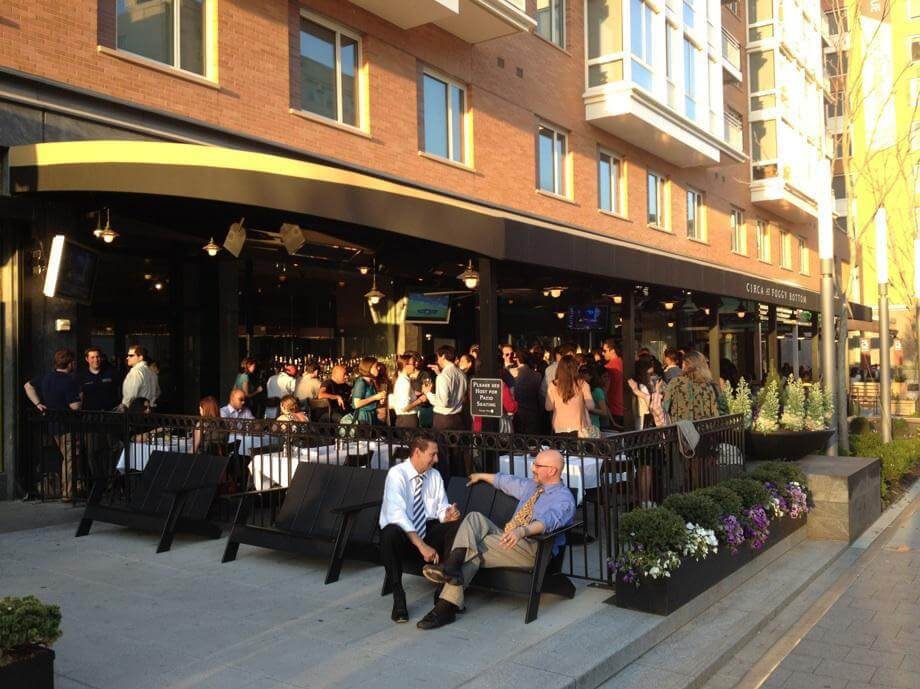 These two are located in Foggy Bottom, next to George Washington University's campus. They're both a little swankier than the aforementioned bars and have incredible happy hour deals. Their flatbreads are also both top-notch. If these places are good enough for GW kids, they're certainly good enough for Terps.
Photo courtesy of The Diamondback