Going to college at Penn State is a time to have fun, experiment and engage in overall "turntness." However, your options can get limited if you're under 21, due to *eye-roll* US national laws. But fun can be had without bottomless booze binges. Whatever your vibe is, Penn State has it all. I'm here to tell you the best 10 ways that you can turn up the heat if you're a student in State College. And what better way to get "turnt" than with your friends at one of these "unmissable and unskippable" spots, right here in Downtown State College.
Check out the top 10 ways to get turnt at Penn State without the alcohol.
1. Hit Frat Row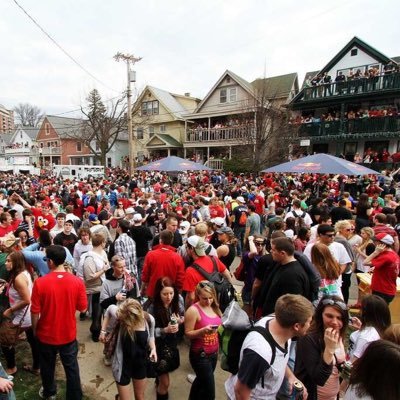 Going to a Greek Life party during your time in college is a Penn State tradition that dates back to, well, forever. The best way to get your groove on (yes, people still say that) is to go to a frat or sorority party. "The music is always the best, and you get to meet some really interesting people," said junior Sakshi Gulgulia, who just moved to University Park from a branch campus. "My friends and I love to go to frat parties and feel like we're adults in a club." Some Greek Life orgs even have parties specifically for under 21s to dance and have a good time.
2. Go to an 18+ Night at the Downtown Clubs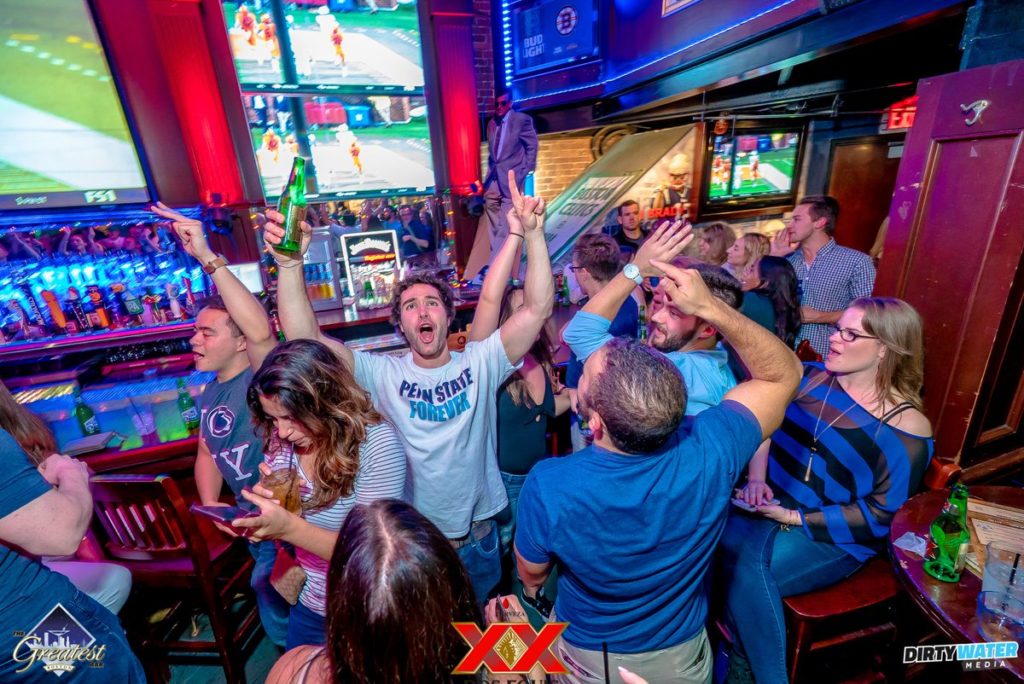 Admittedly, they're not as frequent as we would like, but 18+ parties are the way to go. You get the ultimate clubbing experience at some of the best clubs in State College, like The Basement or Champs Dress up (or down) and head to Downtown and dance the night away with your fellow classmen.
3. Bowl the Boredom Out of Your Weekend

Bowling: the quintessential fun-time activity. Late night, glow in the dark bowling is an entirely new ball game. Get it? Northland Bowl on Atherton is up until 2 a.m., so get your bowling shoes, your neon t-shirts and your buddies and head there ASAP!
4. Keep Yourself (and your tummy) Happy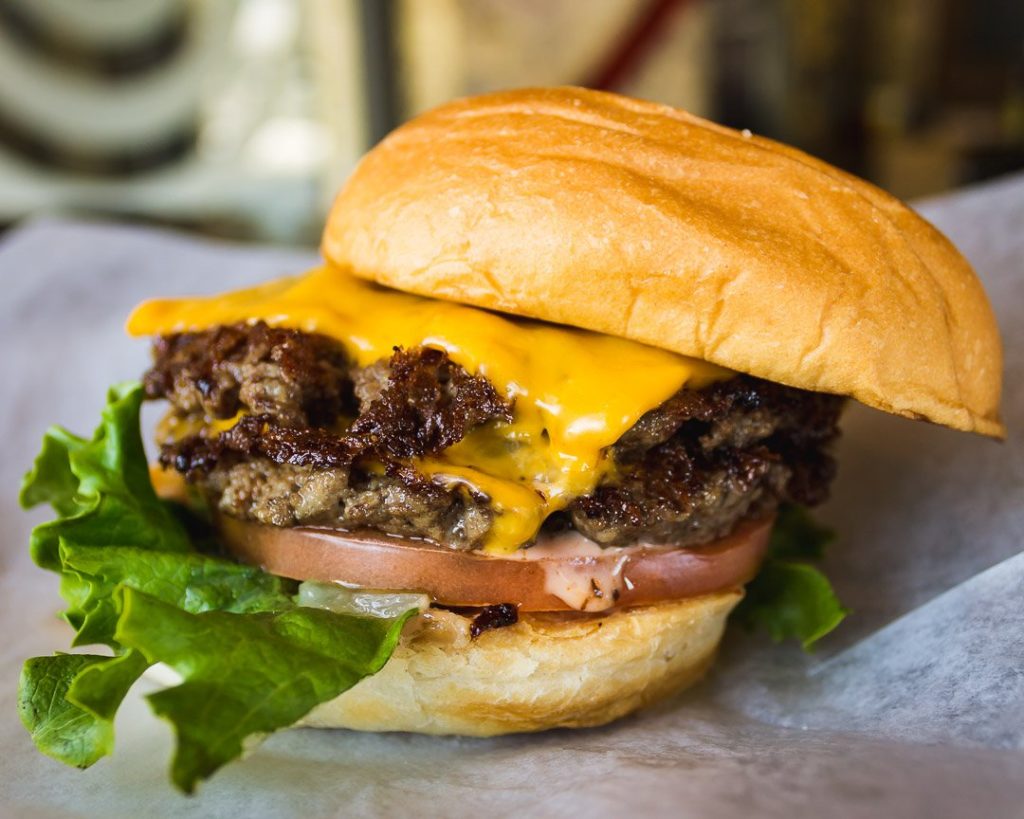 We are blessed with an abundance of awesome restaurants here at Penn State. Whether it be a quick salad at Roots or a chill dinner at the Corner Room, there are a variety of options available to eat your heart out. "My friends and I love to hang at BRGR – the new restaurant on S. Allen St. They have both vegan and meat options as well, which just makes me love the place even more. Also, the music be poppin'," said sophomore Pooja Chauhan. So, if your guilty pleasure is listening to K-pop while chomping on Korean wings at Koop or eating burgers and listening to 80's music from a jukebox at Baby's, you and your stomach are going to be real content in State College.
5. Sing Your Face Off at Karaoke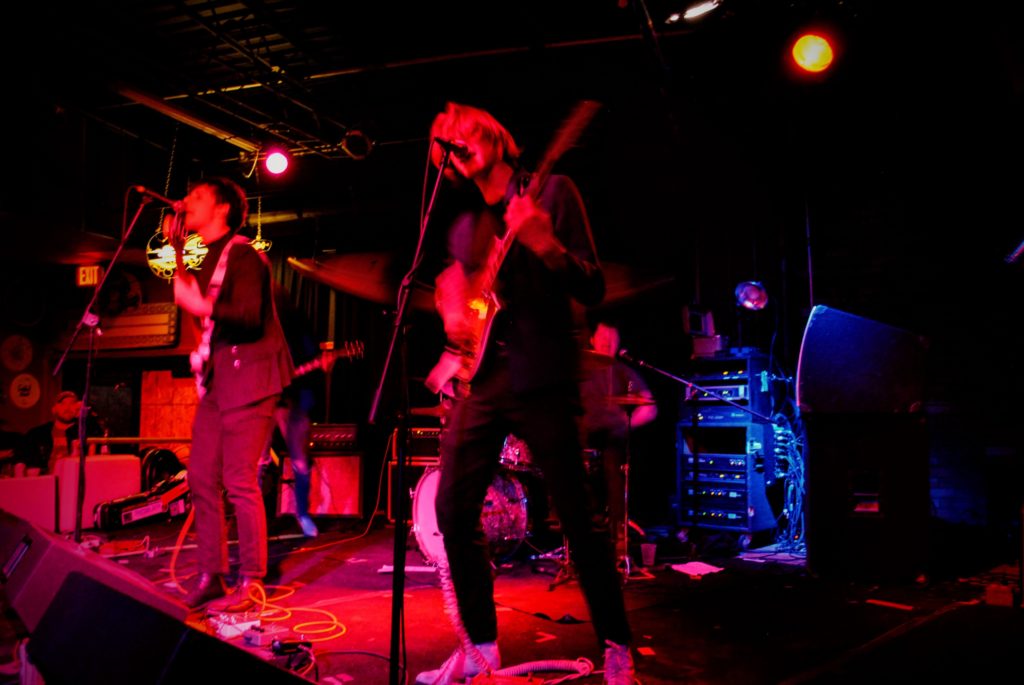 What's more turnt than a night out on the town with you and your friends jamming to some of your favorite music? Head over to Icy Snow or CEO Karaoke to harmonize your voices to the lyrics of your all-time favs and sing until your voice is hoarse as a horse. You can order wings as you sit back and watch your friends embarrass themselves while trying to sing like Shawn Mendes or Beyoncé and sing the weekend away like a pro (sort of)!
6. Visit the Arboretum for Some Much-needed R&R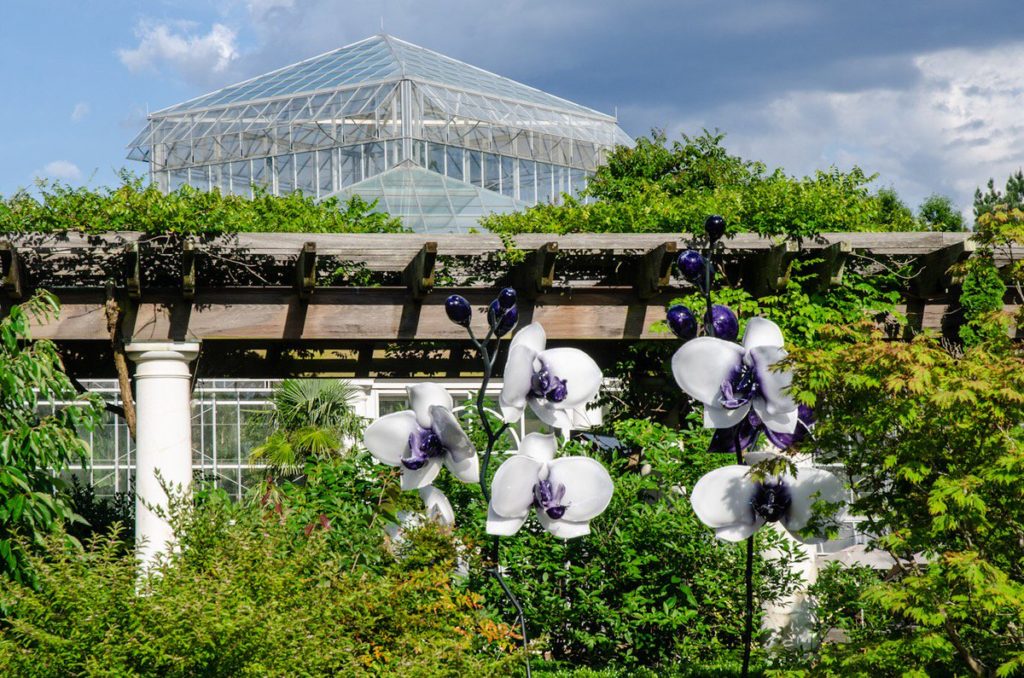 College life is many things, and being an enjoyable social experience is just one of them. It is also one of the most stressful times of one's life. Fortunately, the Penn State Arboretum is the perfect place for you and your buddies to get some time away from those long and scary textbooks. "I love the arboretum – it's the perfect place to relax and spend some quality time with my friends," noted senior Alexa Foo. "We take some snacks and a Bluetooth speaker and just spend the day talking and chilling." So, pack up that picnic basket, take your friends and leave all your troubles and your midterms behind as you go on this relaxing trip to the flower garden, which happens to be the most beautiful spot on campus!
7. Go to a Game and Revel in PSU pride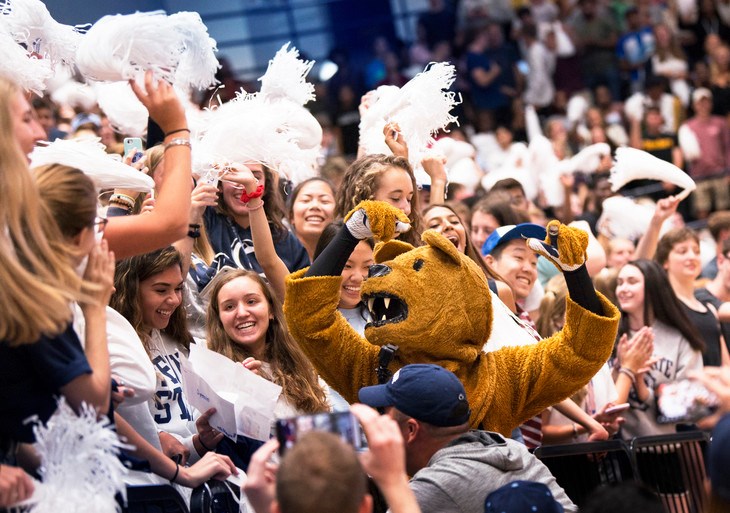 Penn State is known for being one of the best research colleges. It is also known for one of the best college football teams in the country, the PSU Nittany Lions. A Penn State game is the best representation of Penn State Pride and what better way to experience it than in our very own Beaver Stadium, one of the biggest college football stadiums on the East Coast. "A football game is an experience like no other. It brings out the PSU spirit even in those who don't know a thing about football or sports, like me," remarked Lili Hu, a senior in the College of Business. Buy a PSU hoodie and head on over to the Beaver Stadium to see alums and current students alike chanting to "We Are…Penn State."
8. Head Over to the HUB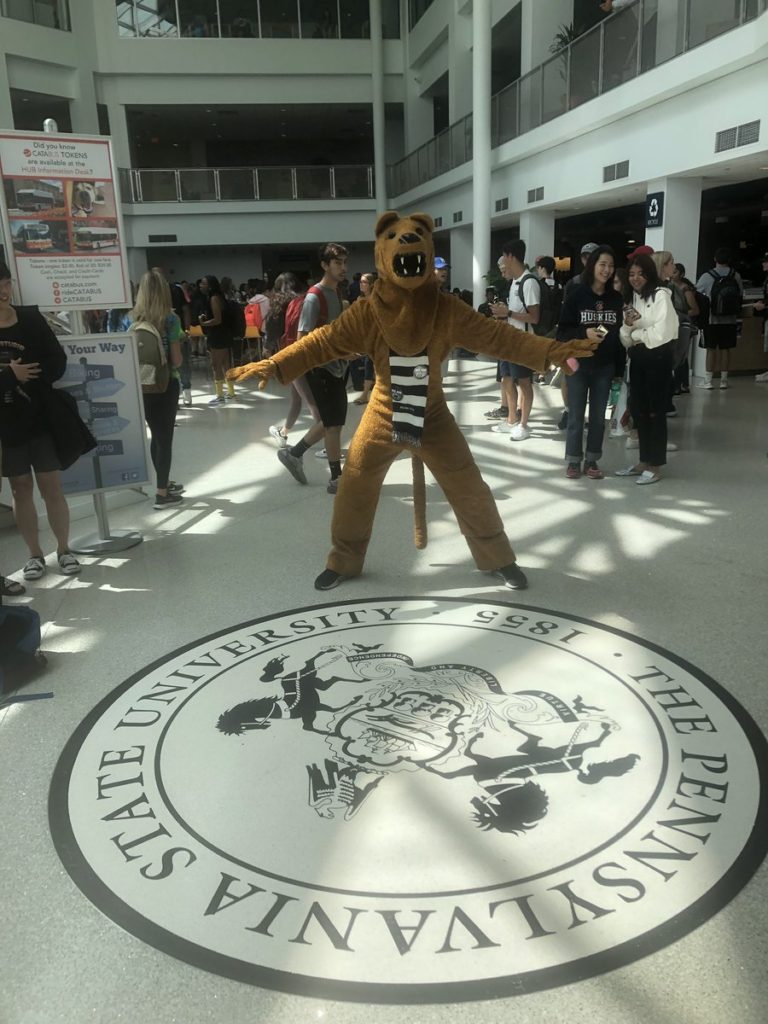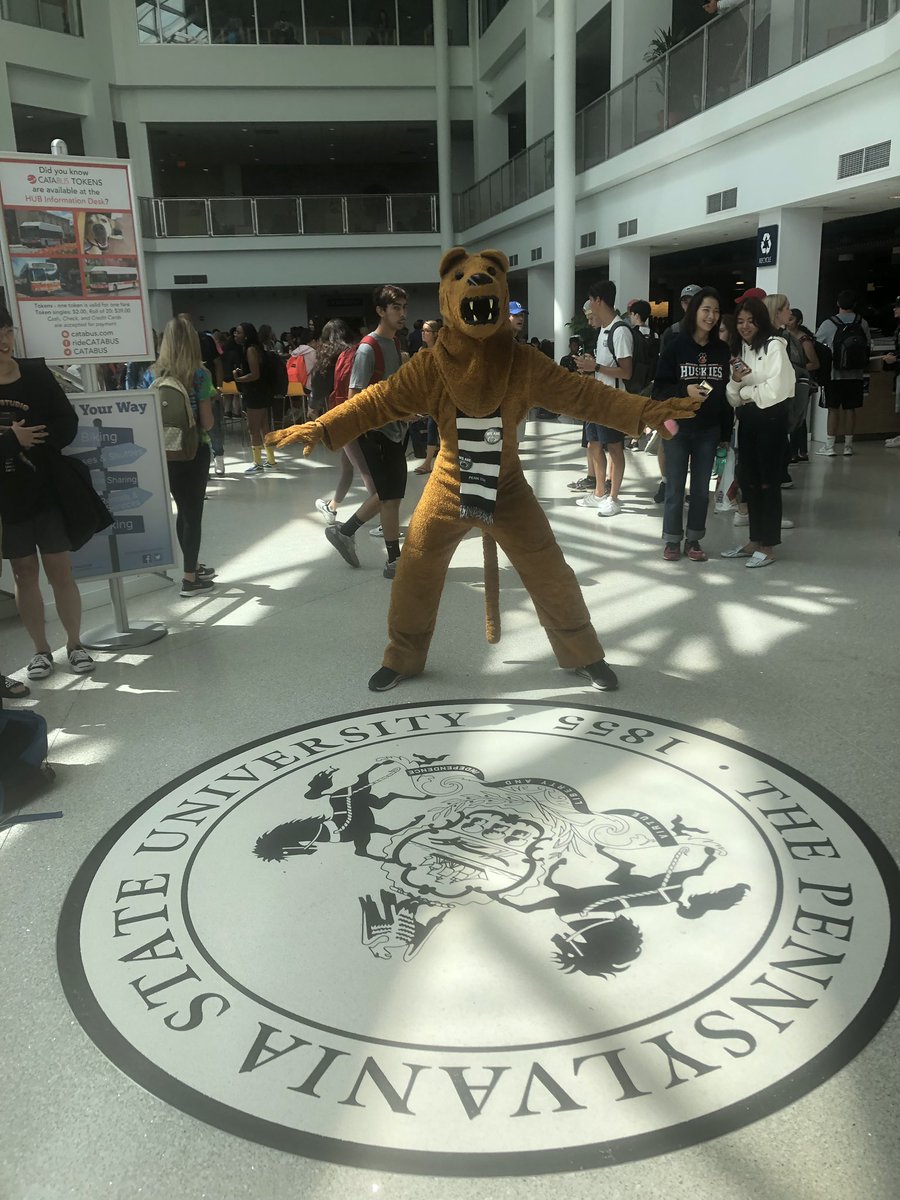 Every Penn State student goes to the Hetzel Union Building (affectionately known as the HUB) between classes for a quick meal or even a small nap. However, every Friday, the HUB organizes a student-led cultural event and that's a must-visit. Whether it be a Greek Life event or a cultural org event, there is always music and entertainment to be found and enjoyed. Watch students perform acapella or dance to a choreographed Bollywood or K-pop songs and lose yourself in the wonderfully unique events that happen here at the iconic HUB steps!
9. Watch a Play in Action at the State Theatre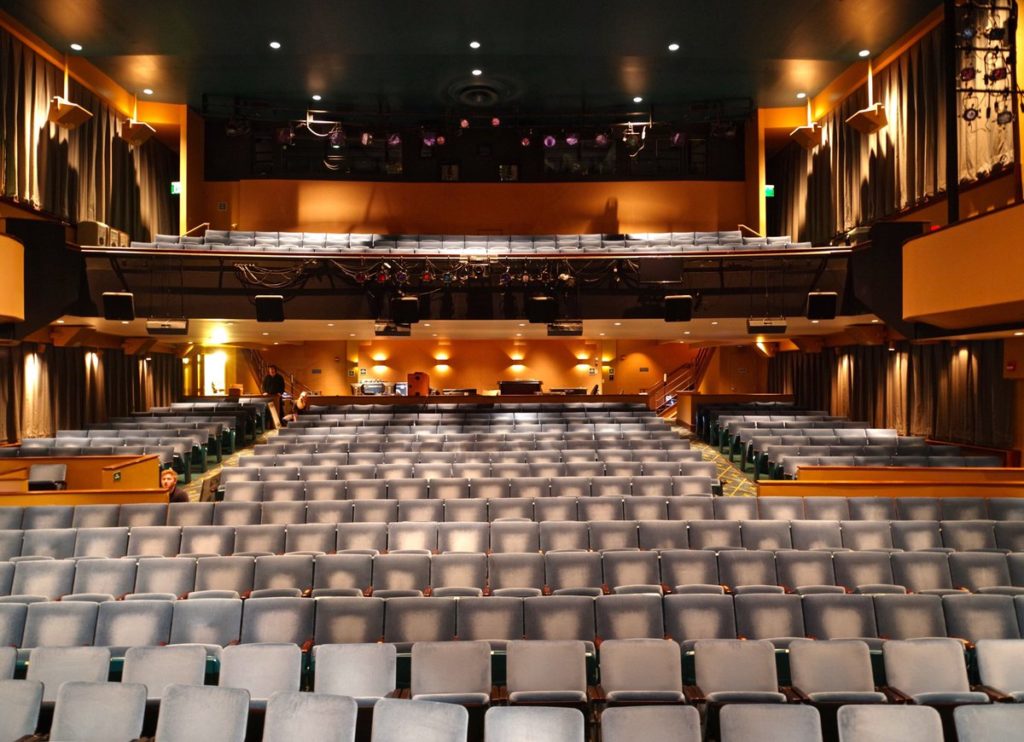 State Theatre is a Penn State staple. It houses everything from plays, to dramatic readings and even Improv shows. Tickets are usually cheap, especially for students and of course, like any good theatre worth its salt, it has popcorn and soda at the entrance. "The State Theatre puts on such a large variety of shows, everyone can find something that they enjoy," said senior Advika Jain. "Last year, I went there for an extra cred opportunity and now find myself going there – just to have fun!" With its iconic location smack in the middle of downtown, it's a place that's hard to miss and to let go of.
10. Have Board Game Night at Webster's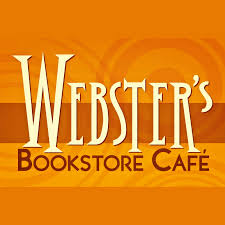 Webster's is not just a bookstore – it's an event space, a trendy vintage store and a café all combined into one remarkable PSU landmark. You'll find yourself going there to chill with friends, to attend Jazz nights by a local band or to try the to-die-for coffee and Everything bagel. The fact that you're surrounded by 90s memorabilia is just the cherry on top. So, grab your friends and your wallet, and head on over to check out the best and the worst that the 90s have to offer.