June not only marks the beginning of summer, but also Pride Month! Pride month amplifies LGBTQIA+ voices, and recognizes the struggles the community previously and currently face. While during this time (and all year) it's important to learn about LGBTQIA+ history, it's also a time to support and celebrate the community, whether you identify as a member or an ally. A large part of LGBTQIA+ history and activism occurred in New York City and as such it's become a hub for pride month activities and celebrations. For those of you that are New York City natives or just currently reside here for school, this list contains a bunch of events you can attend this year with your friends to celebrate pride.
Check out these 10 2023 Pride Events Happening in NYC:
1. Edge NYC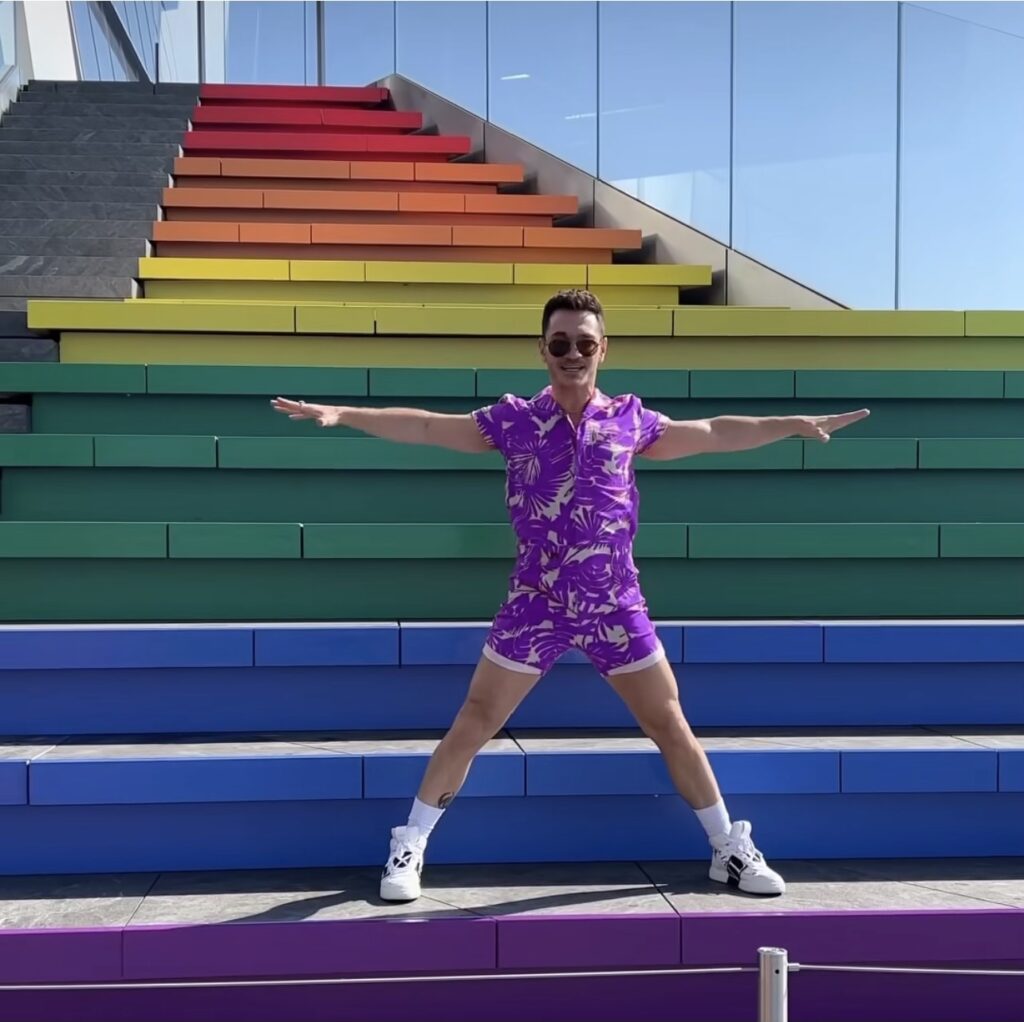 For those who haven't visited yet, the Edge is an outdoor sky deck that provides views from the highest platform in New York City and the Western Hemisphere. While standing on the ledge, you get to take in the beauty that surrounds you 1,200 feet above the ground. The entire sky deck is made out of glass so you can see all around and below you. During June, the Edge customized their outdoor skyline stairs/seating area into rainbow colors to represent the pride flag and celebrate pride month. Each general admission ticket costs $36. This spot located at 30 Hudson Yards is perfect for that one-of-a-kind Instagram photo with friends.
2. Pride Night at Citi Field (NY Mets)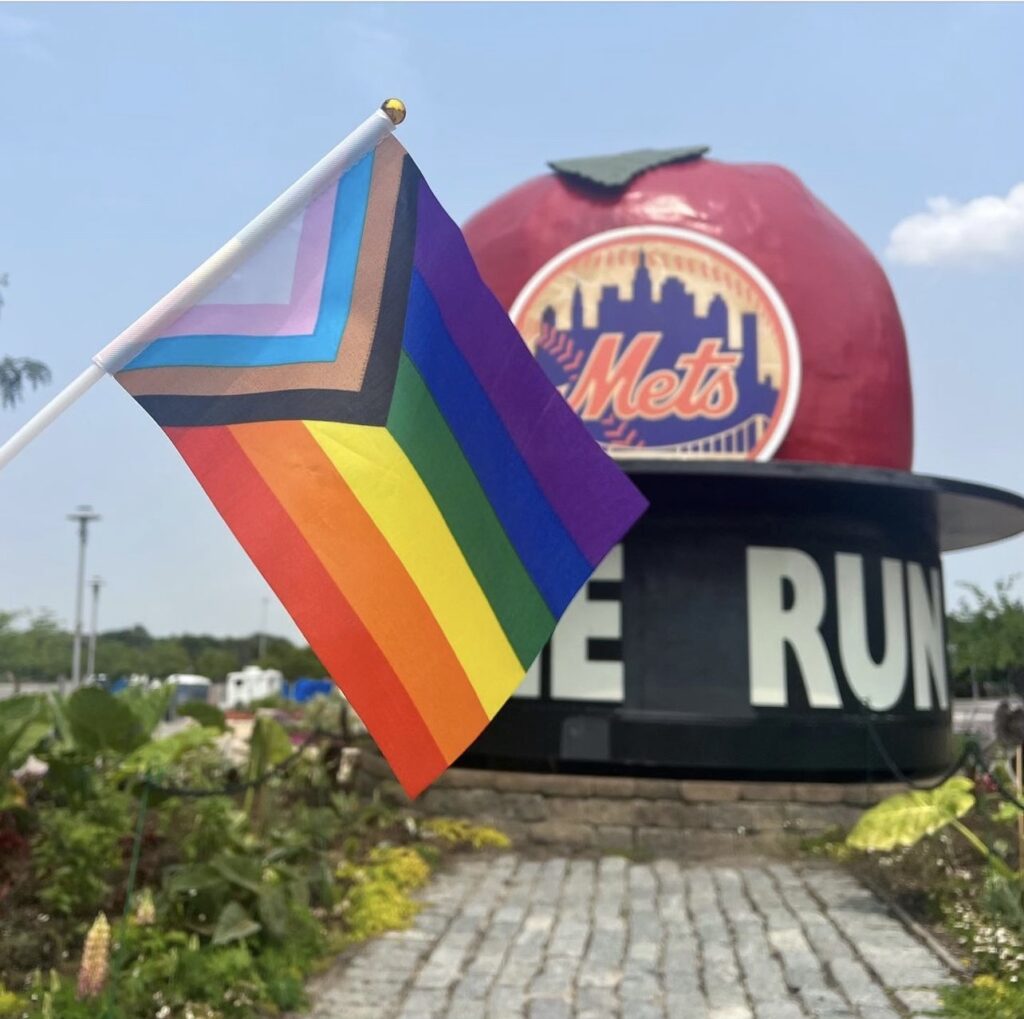 Baseball fans will need to mark this spot on their calendar. The New York Mets partnered with the LGBT Network for Pride Night at Citi Field to support the organization's anti-bullying program in NYC and Long Island schools. Pride Night at Citi Field will take place on Friday, June 16th at 7:10 PM when the NY Mets play against the St. Louis Cardinals. Each ticket costs $36.50 through the LGBT Network website and comes with a limited-edition Mets Pride fan. Stop by Citi Field at 41 Seaver Wy, Queens for a night of support and fun.
3. Legacy of Pride Night (NY Yankees)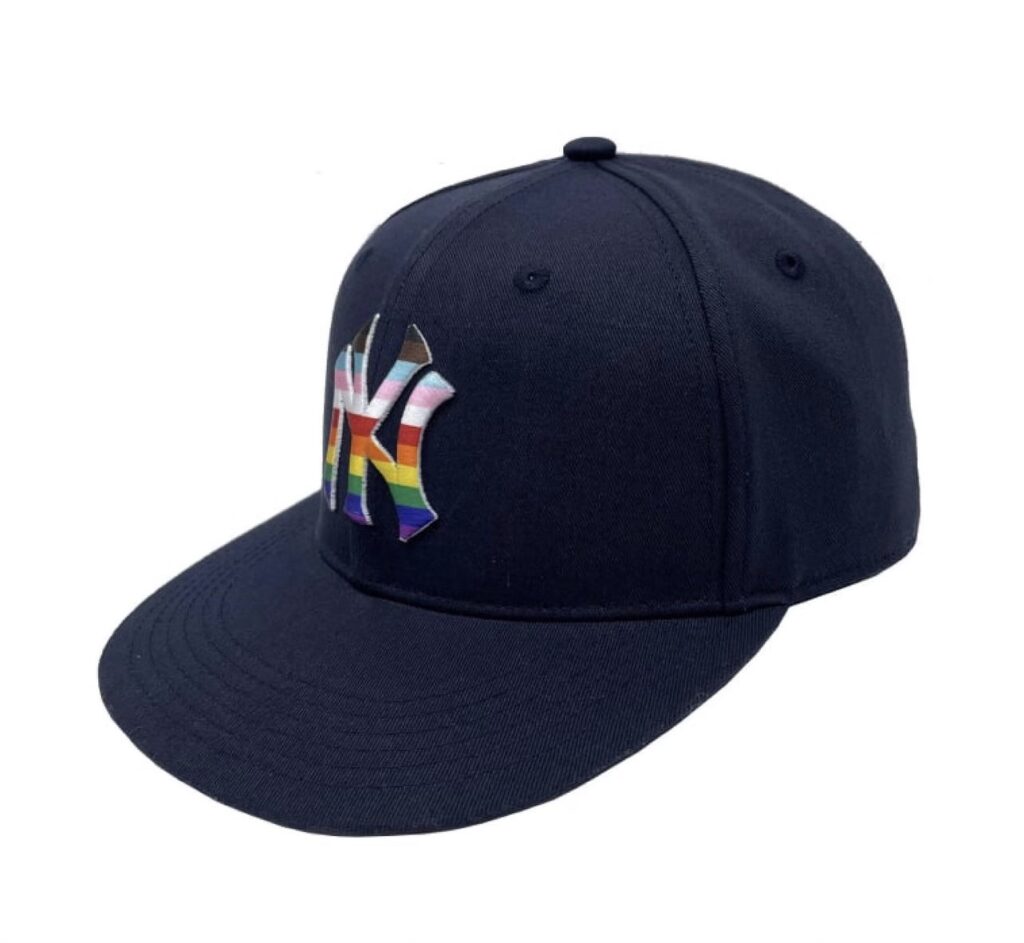 What's better than one night of Baseball for fans? Two! The Yankees will celebrate New York's Legacy of Pride on Wednesday, June 21st during their game against the Seattle Mariners. An on-field ceremony will take place before the game with the Yankees-Stonewall Scholarship initiative taking center stage. By purchasing a special event ticket, you will receive a NY Yankees hat with the Yankees logo in the progress pride flag colors, a hot dog and a drink. A portion of every ticket sold will go towards The Stonewall Inn Gives Back Initiative. So not only will you have a great time and celebrate pride by attending this event at 1 E 161 St, Bronx, you'll get to donate and give back to the community.
4. Pride Walking Tour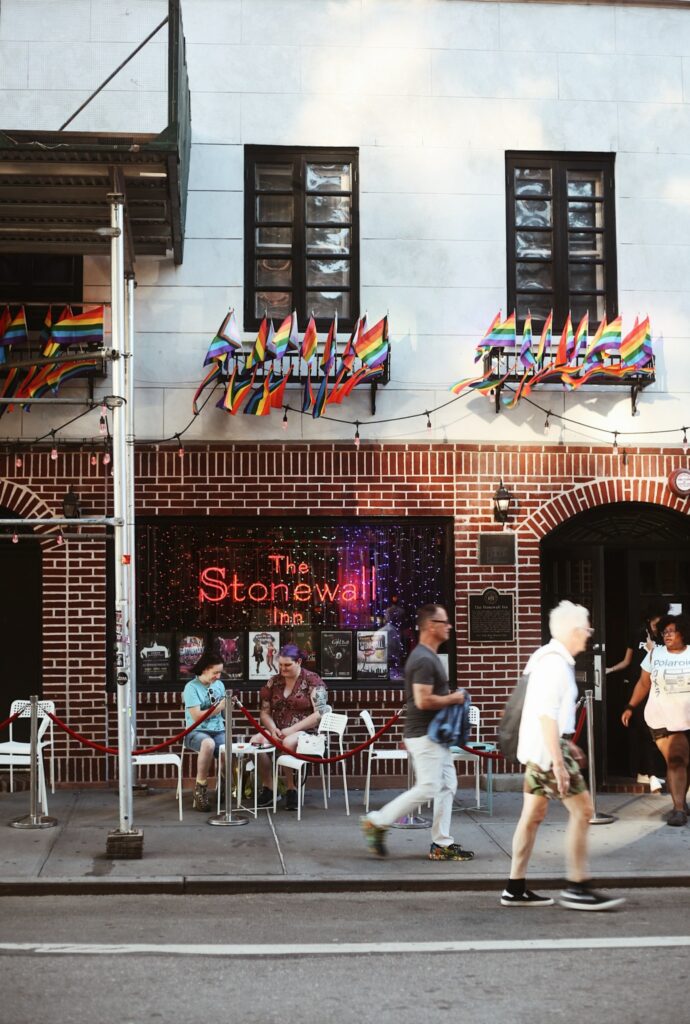 It's important during pride month not only to celebrate the LGBTQIA+ community through fun activities but to also educate yourself about the history and pay homage to the individuals that paved the way for those in the community today. Get some exercise in the warm sunny New York weather and take a walking tour around the city with your friends. Starting at Christopher Street and ending at the Stonewall Inn, you will get to learn about LGBTQIA+ history before the uprising, what happened during, and what led us to the pride movement as we know it today. Each ticket costs $30 and children two and under get free admission. With all ages welcome, this 1 hour and 15-minute tour will allow you and the whole family to learn about all the different sites where NYC Pride originated.
5. Love is Love Sundae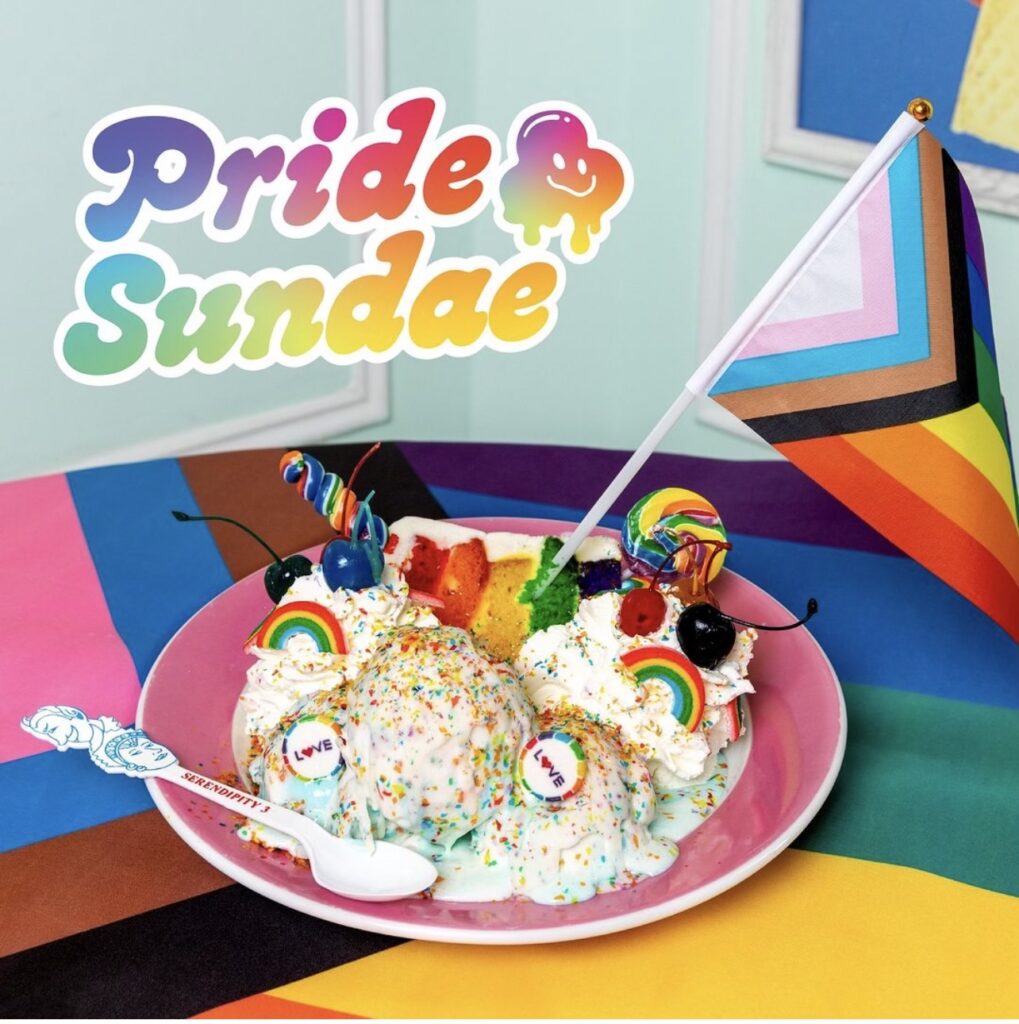 Nothing screams summer like ice cream. Most notably known for their frozen hot chocolate, stop by Serendipity 3 and try their Love is Love Pride Sundae for a limited time only. Throughout June, you can order the Love is Love Sundae which contains a slice of rainbow pride cake, rainbow swirl lollipops, three scoops of birthday cake ice cream topped with white chocolate sauce and rainbow confetti. And of course, you can't forget the watermelon-flavored candies that spell "LOVE" and the complimentary pride flag. 10% of the proceeds when ordering this delicious dessert go towards the Stonewall Inn Gives Back Initiative. To try this scrumptious treat for yourself, visit the NYC Serendipity 3 location at 225 E 60th St. in Manhattan.
6. MOMA Pride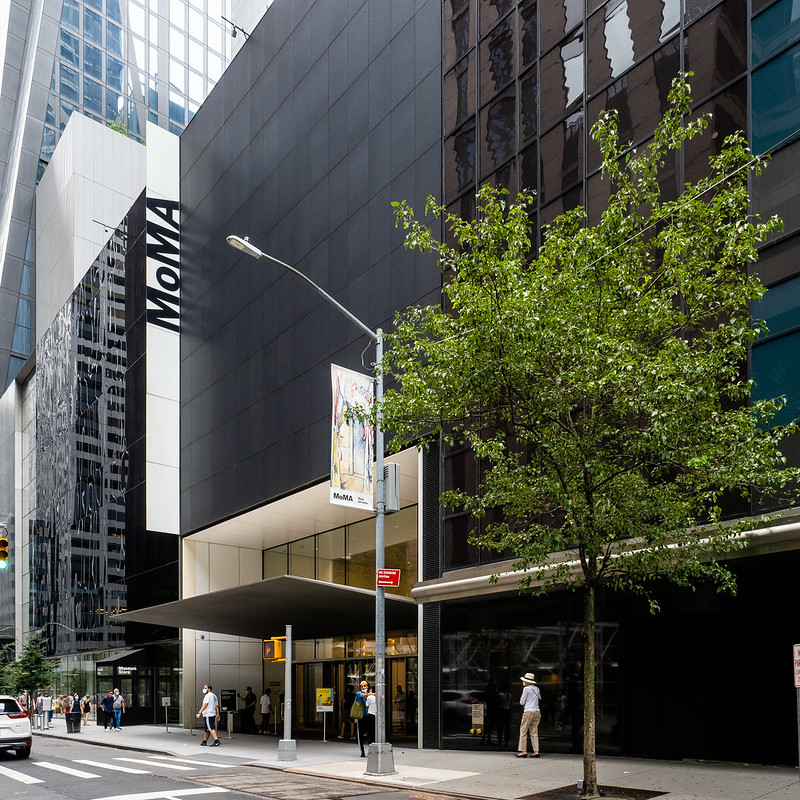 An important part of pride involves celebrating LGBTQIA+ artists. Attending the Museum of Modern Art (MOMA) pride celebration will allow you to do just that. On Wednesday, June 21st from 6:30-10:00 PM, you can listen to music and take part in activities throughout the Museum and Sculpture Garden, such as astrology readings, temporary tattoo making, portrait illustrations, and more. The first 150 guests will receive a gift from the MOMA store on arrival. This free event is perfect for any college students on a budget that want to enjoy a night with friends, celebrate pride, and appreciate amazing artwork created by LGBTQIA+ artists.
7. Pride in Times Square and Big Broadway Disco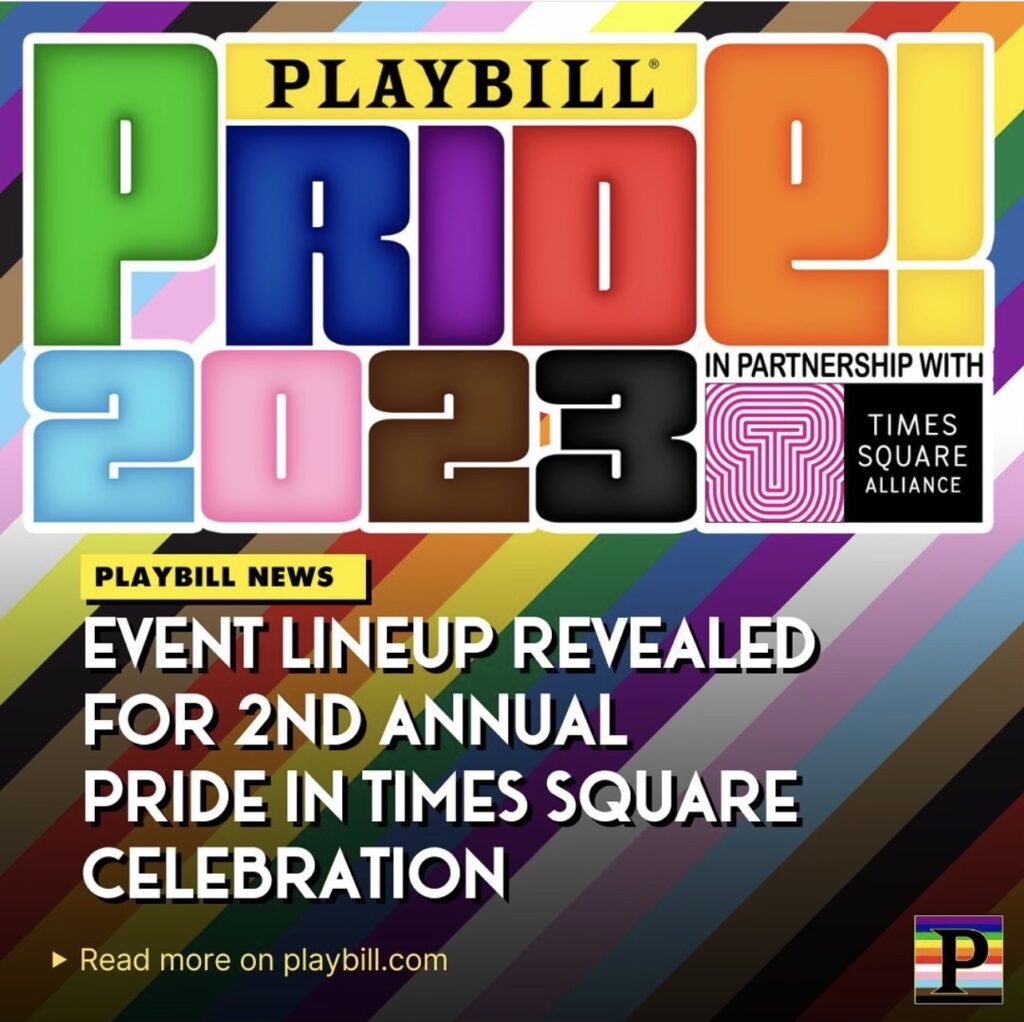 Join Playbill and Times Square Alliance as they join forces to present the second annual Pride in Times Square celebration, a perfect way to kick off NYC Pride Weekend. On Friday, June 23rd, enjoy a day full of live musical performances. Aside from the events happening earlier in the day, the NYC Mayor's Office of Equity presents the Summer Youth Employment Program (SYEP) pride kick-off from 4:15-4:45 PM where college students who are in SYEP and identify as LGBTQIA+ can connect with others and find welcoming summer jobs. From 5:15-7:00 PM, "Anthems of Pride" presented by American Express will contain cast members from many Broadway productions such as & Juliet, Shucked, SIX, Hamilton and more.
Additionally, on Saturday, June 24th, you can experience another day full of events and performances. The night will conclude with the second annual "Big Broadway Disco" from 5:00-7:30 PM located on the Pride in Times Square main stage. This street party gives everyone a chance to dance to Broadway classic and contemporary songs with a disco touch added to it. Get groovy with the Pride in Times Square and Big Broadway Disco.
8. Youth Pride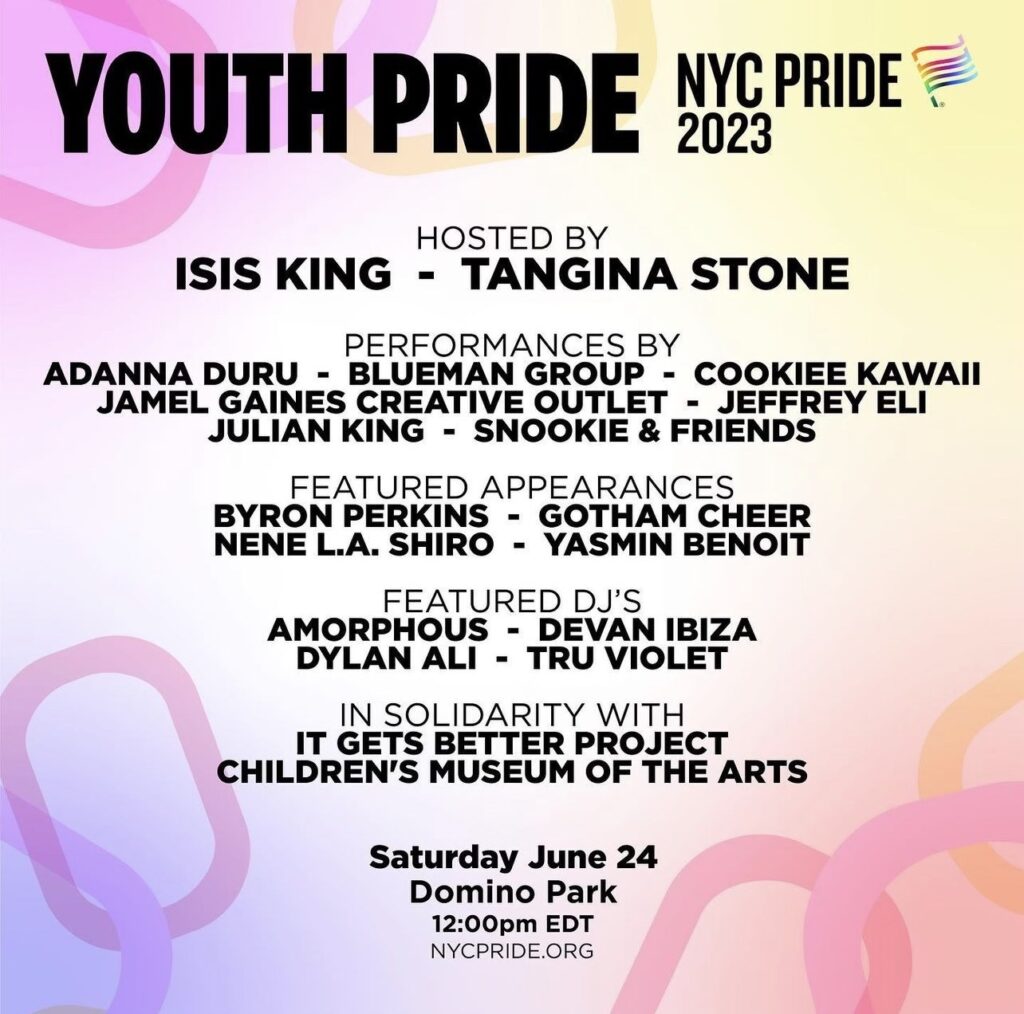 Also, on June 24th from 12:00-5:00 PM, NYC Pride presents its sixth annual Youth Pride, that will feature performances from Snookie Lanore, Amorphous, Devan Ibiza, Blue Man Group and more. NYC Pride commits itself to creating a safe and inclusive space for LGBTQIA+ youth so everyone feels seen and heard and this event does just that. Youth Pride will take place at Domino Park in Brooklyn. You can attend this event for free with your family and friends but make sure to reserve your spot by RSVP-ing ahead of time. This free ticket will get you admission into the park, snacks, beverages and more.
9. Pride Island
For anyone 21+, don't miss out on the ultimate pride music festival Pride Island. This music festival takes place at the Brooklyn Army Terminal starting at 2:00 PM on Sunday, June 25th, and gives everyone a chance to enjoy themselves and dance to some great music. This year, seven-time Grammy Award-winning singer-songwriter Christina Aguilera headlines Pride Island with DJ sets by Guy Scheiman, Karina Kay, and Mor Avrahami. Tickets start at $139. While one of the more expensive items on this list, it nonetheless serves as a fun day to enjoy some food, drinks, and music with friends.
10. NYC Pride March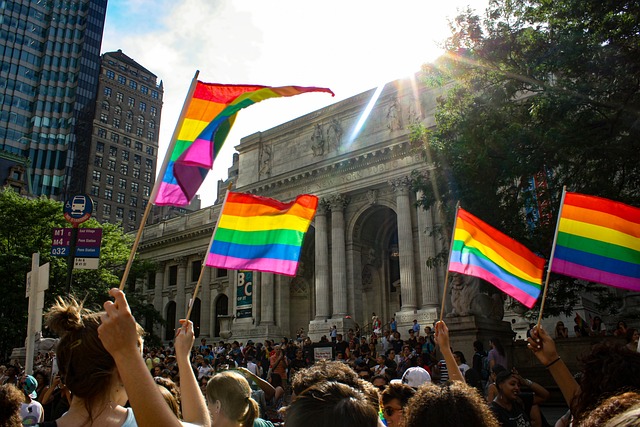 Last but most certainly not least, NYC Pride's main event of the year, the 54th NYC Pride March. This year's grand marshals include Billy Porter, Yasmin Benoit, AC Dumlao, Hope Giselle, and Randy Wicker. The iconic march will take place on June 25th, at noon and start from 25th Street and 5th Avenue, ending at 16th Street and 7th Avenue in Chelsea, passing the Stonewall National Monument and New York City Aids Memorial along the way. Nothing says celebrating Pride in New York City like the Pride March. The march is open for everyone to attend at no cost. For those looking to support the LGBTQIA+ community but can't make it in person, the NYC Pride March Broadcast Special will return for its seventh consecutive year. The televised broadcast will air on ABC-7 from 12:00-3:00 PM ET, ABC7NY.com, and ABC News live with co-host Angelica Ross.