In a day and age where hookup culture has become the driving force of intimate relationships on campus, it can be difficult for young people to differentiate between sex and proper intimacy. The truth is that we do not need sex to find intimacy in our romantic relationships; intimacy comes in a variety of forms. It's present in all aspects of a relationship, though we most commonly associate the word with sex. Healthy relationships incorporate intimacy in all these senses of the word.
Check out 10 ways to become intimate with someone in mental and emotional ways, as opposed to physical.
1. Tell Each Other Stories About Your Childhoods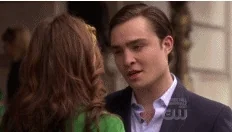 Remember the time before you met your significant other? Sometimes it can feel strange to think back to a time before you knew them, but the truth is you have likely gone the majority of your life without them. Whether they paint a picture of a silly, misbehaved child or an awkward pre-teen in middle school, your new love interest would love to know what shaped you into the person you are today. "We also do storytimes from time to time. I ask him to tell me a story about us or about his childhood, and I love that because I get to see the world through his eyes," George Washington University Junior Fabiana Avendano said. By asking your significant other to open up about their past experiences, you can understand why they act the way they do and what experiences built their character.
2. Cook or Bake Together
What's more adorable than sampling your creations together? Working together to make a new recipe allows you to focus on your partnership. You both will need to work together in order to create something delicious. In doing so, you learn of your compatibility, an integral aspect of a relationship. Feel free to get playful and make it fun! Try out a recipe from your childhood, whether it be your favorite Tollhouse Chocolate Chip cookies or your mother's secret pasta sauce. While you are cooking, tell your significant other what this food means to you as you cook.
3. Go for a Walk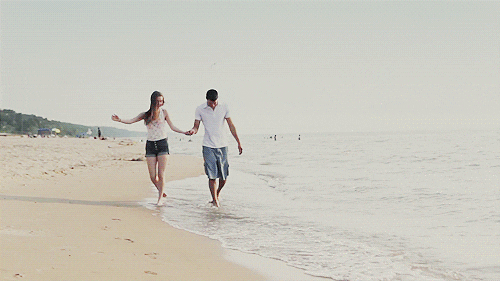 For some unknown reason, going on a walk with someone usually leads to deep conversations that we cannot come to in other places. Take a romantic stroll on the beach or in your neighborhood. Local parks are a great place to start. You can take a walk around a playground or dog park, or step out of your comfort zone and brave a more treacherous hike up a mountain or in the woods. And while you walk, stop along the way to enjoy views and nature. Hold hands and just talk. You never know where the conversation will go, and you can enjoy each other's uninterrupted company.
4. Play a Game to Get to Know the Other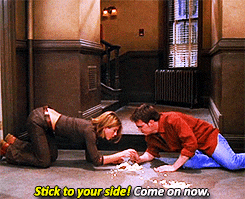 No, not 20 questions. Find a game that involves both of you. You people can try out a set of 36 questions released by the New York Times that allow you to interrogate the other person in a semi-kind way while allowing you to truly get to know him or her. "You can skip past small talk really fast, so they're good for like that in-between phase when you're still getting to know someone but you don't really know them well enough," George Washington University junior Mira Zelle said. Feel free to spontaneously ask your new beau some random questions to find their take on life. You can also try to enlist a few friends to try a classic board game to see how your new interest interacts with others, as well as how he or she plays a game. You can learn a great deal about a person based on asking seemingly random questions, like what they consider constitutes a perfect date.
5. Share Music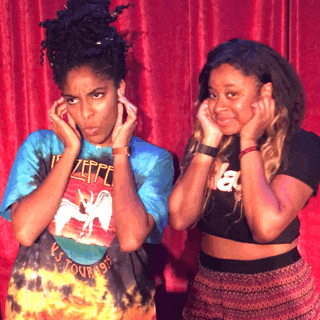 Have different music tastes? No problem. In fact, you can use it as an opportunity to expand each other's horizons and grow closer in the process. Simply share your favorite songs and artists with each other or go the extra mile and create a whole playlist. Hearing the lyrics that speak to your significant other will tell you a great deal about who he or she is on the inside. Music is an extremely intimate taste that we each possess; but opening up about that to each other will definitely allow you to know each other better. While you enjoy pop music, your significant other may prefer rock or rap. Open up your mind and explore something new, whether that be classics by Fleetwood Mac or newer stuff by Khalid. Once you have shared your playlists, you may even find an artist, song or album that you both enjoy.
6. Work Out Together
Grab a towel and sweat it out together. Try to break through any insecurity barrier and join your significant other for a workout, whether you decide to go with a gentle flow yoga class or a CrossFit session. "There are studies that show the more time you spend with someone that you are drawn or attracted to, the more those feelings increase. Developing attraction comes with more exposure," Colgate University Ethan Freedman said. Have your significant other join you for this daily routine, and you may find yourselves bonding over pushing one another to the limit. Motivating each other to work harder and overcome insecurities contributes to a healthy relationship, literally and figuratively.
7. FaceTime Them Unexpectedly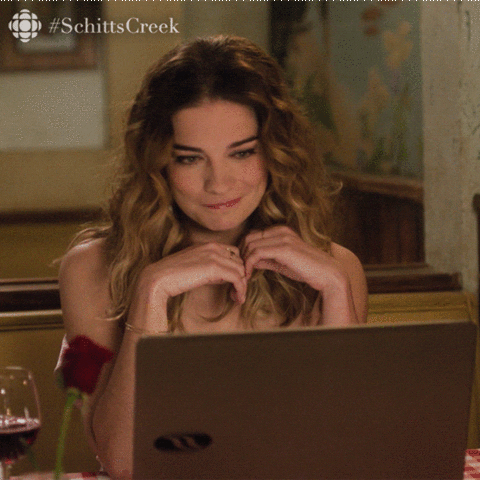 When you're apart, texting only gets you so far. Unexpected FaceTimes allow you to see the other person in real-time. In other words, technology may actually allow you to find other modes of intimacy through communication. "It's different when you actually hear the person's voice and tone; it feels a lot more real," George Washington University Junior Luah Pagliuso said. You may catch your significant other off guard and put a smile on their face. And if they're doing something, you can ask what about it. Sometimes we forget that our significant others have a life outside of us; find out what hobbies they have when they don't have you around.
8. Hang Out With Each Others' Friends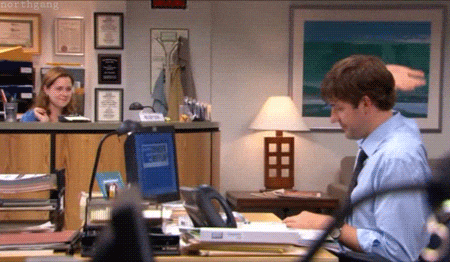 Getting to know your significant other's friends is an integral aspect of any relationship. You will learn how your significant other acts with his or her friends. More importantly, you will learn about the kind of people he or she surrounds themself with. Opt for a night at the movies, bowling, a beach day, or even something as simple as a group dinner; choose something that is low pressure and you will all find enjoyable. Plus, you can find out funny stories about your beau.
9. DIY a Craft for Each Other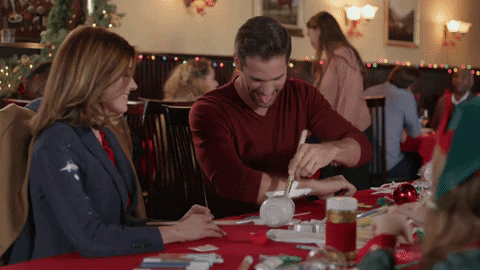 When you craft for someone else or write him or her a letter, you have the opportunity to say what you may not yet have the confidence to say in person. "Most recently, I sent him a set of 25 miniature letters, organized into five categories: lists (bucket lists, restaurants to visit, etc.), memories, jokes, drawings and love. I love knowing that when he opens those one or two letters per day he smiles. In keeping conversation interesting and always having something to look forward to, he and I maintain and build our mental and emotional non-physical intimacy," George Washington University junior Isabella DiRussa said. Get excited to take on the role of the giver and your bae will be excited to receive. Think: a jar full of notes to make the other happy, a mod podge collage of photos of you two or vibes that you enjoy, a painting of you two or a place you have been, or something as simple as a beaded bracelet.
10. Read a Book Together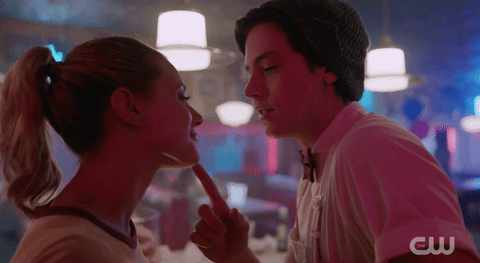 Finding and sharing a new adventure in the pages of a story can show you what the other enjoys. Their relations to a character and how they enjoy a story can allow you two to relate and find a new topic to discuss intellectually. "It's about truly knowing a person's heart and allowing them to know you in that same way. Once a relationship evolves into that, even the simplest things can feel intimate and special," George Washington University senior Kaitlin Azevedo said. Coming together and discussing a part of a story you both read allows you to intimately pick apart each other's minds.